It might seem difficult to find great Toys for 4-Year-Olds. But it doesn't have to be hard to find the perfect Gift for 4-Year-Old Kids.
Simply get inspired by our list, and find the Best Toys for Preschoolers.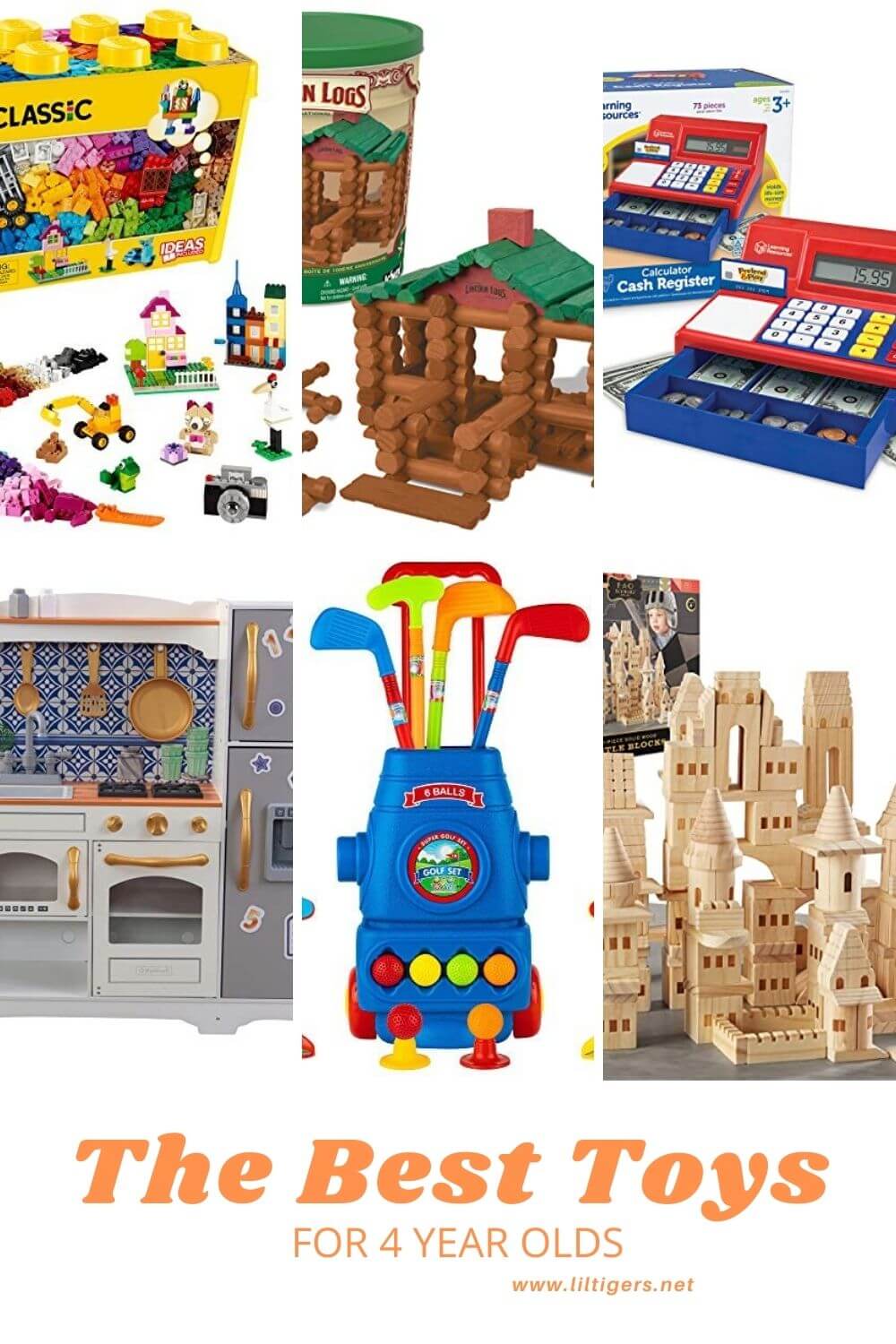 There are affiliate links in this post, meaning, at no additional cost to you, I will be compensated if you click through and take action. As an Amazon Associate I earn from qualifying purchases.
Are you looking for more kid's activities, arts & crafts, and science experiments?
I have made it easy for you! Simply join our newsletter now and I will send you new fun for kids.
Subscribe for free
Best Toys for 4 Year Olds
The time your children turn 4 it is all about going on adventures, exploring, telling stories, and more extensive pretend play.
In this Toy Guide for Preschoolers, you will find everything that encourages their learning process and helps develop their skills.
Do not forget to sign up at Rakuten and get money back while shopping at your favorite stores.
Let's dive right in!
You might also enjoy our full Kids Gift Guide here.
Now it is your turn! What is your favorite toy for 4-year-old kids?
Let me know by leaving a comment below right now.
I love to hear from you!
Pin These 15 Toys for 4 Year Olds
Don't forget to save our 2021 toy gift guide for preschoolers on Pinterest for later! Be sure you are following along with Lil Tigers here.
Stay Updated