Our free printable Firefly Template Printable Outlines come in small, medium, and large.
They are perfect to start your next firefly craft project, learn about the letter F, or simply be creative!
Let's dive right in and get inspired by our firefly printables and craft ideas!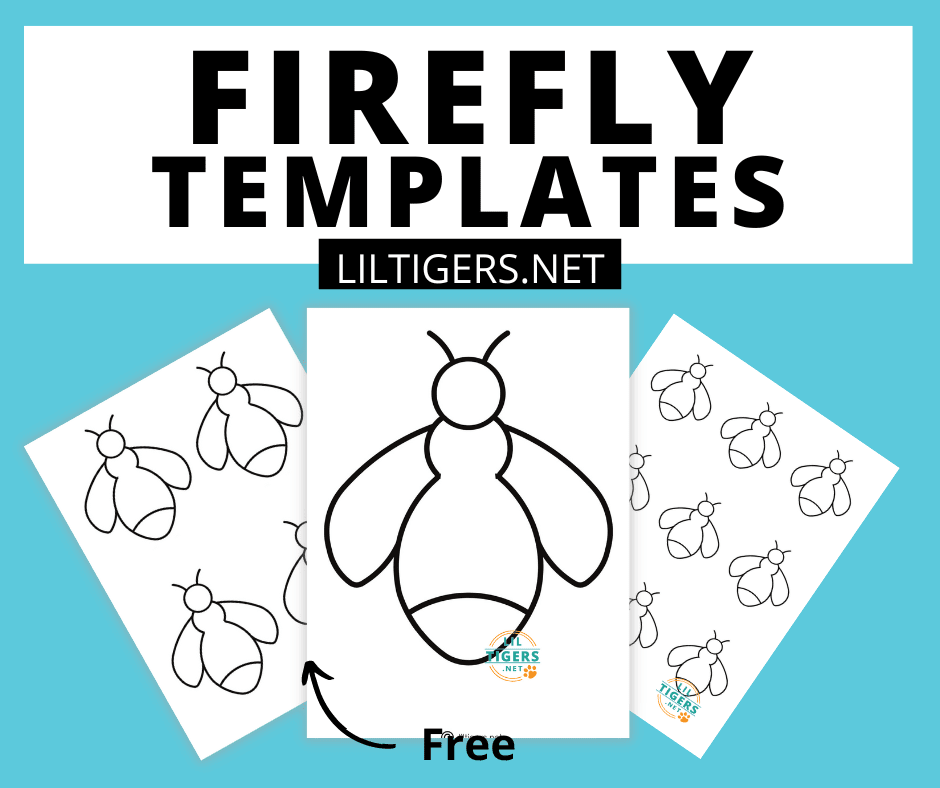 There are affiliate links in this post, meaning, at no additional cost to you, I will be compensated if you click through and take action. As an Amazon Associate, I earn from qualifying purchases.
8 Fun Facts About Fireflies for Kids
Fireflies are fascinating creatures. Here are 8 cool facts about fireflies for your kids. Or did they already know?
Scientific name: Lampyridae
There are over 2000 species
Fireflies belong to the family of insects and are beetles.
They have a lifespan of about 2 months.
Fireflies use their light to "talk" to other fireflies most of the time.
Large groups of fireflies blink sometimes at the same time.
They can glow yellow, green, or orange.
Even their eggs glow.
We always try to add educational knowledge to our craft projects. What is more fitting for our firefly activity than learning about fireflies?
The specific name of fireflies is "Lampyridae" Fireflies are insects and belong to the family of beetles. There are over 2000 different firefly species and they have a lifespan of about 2 months.
Did you know that fireflies use their light to talk to each other? If you are lucky you might have witnessed that a whole group of fireflies can blink at the same time. It is amazing to watch.
Fireflies can glow in yellow, green, and orange. Even their eggs glow which is pretty cool.
Got curious? You can find these and more facts about fireflies here.
I also added a great book about fun facts in the section below if you prefer to study with books. Enjoy!
Firefly Books for Kids
In case you like to learn more about fireflies, go check out these great educational books. If your children prefer stories, I also added some great firefly stories for you. Happy reading!
Free Firefly Template Printables in Small, Medium, and Large
Firefly Cut Out Materials
First, we should have a look at what you will need for our firefly art and craft projects. Here is a short list of supplies you will need for our templates of fireflies.
Free Printable Firefly Templates (found below)
Crayons, Markers, Colored Pencils
Craft Accessories such as colorful glass mosaics, confetti, or pom poms.
Do you need advice on How to Introduce Crafting to your Preschooler? Then read our 10 tips that work next.
Easy Firefly Crafts for Preschoolers
Our firefly outlines come in small, medium, and large.
They are very popular when the summer comes. We use them for firefly art and craft projects when it comes to studying insects, especially fireflies, summer craft activities, or teaching the letter F.
As you can see our free firefly template printables can be used in many different ways and opportunities.
They are great for crafting at home, in the classroom setting, or as an add-on to your homeschool curriculum.
Here are several ideas for our firefly outlines. I hope you get inspired!
Here are 6 Easy Firefly Crafts to keep your kids entertained:
Firefly Coloring Pages
Firefly Stencils
Easy Firefly Math Game
1. Firefly Coloring Pages
As mentioned above, the possibilities for our firefly cutout printables are endless. The easiest way of using them is as coloring pages. Especially our large firefly template makes an adorable firefly coloring page for preschoolers.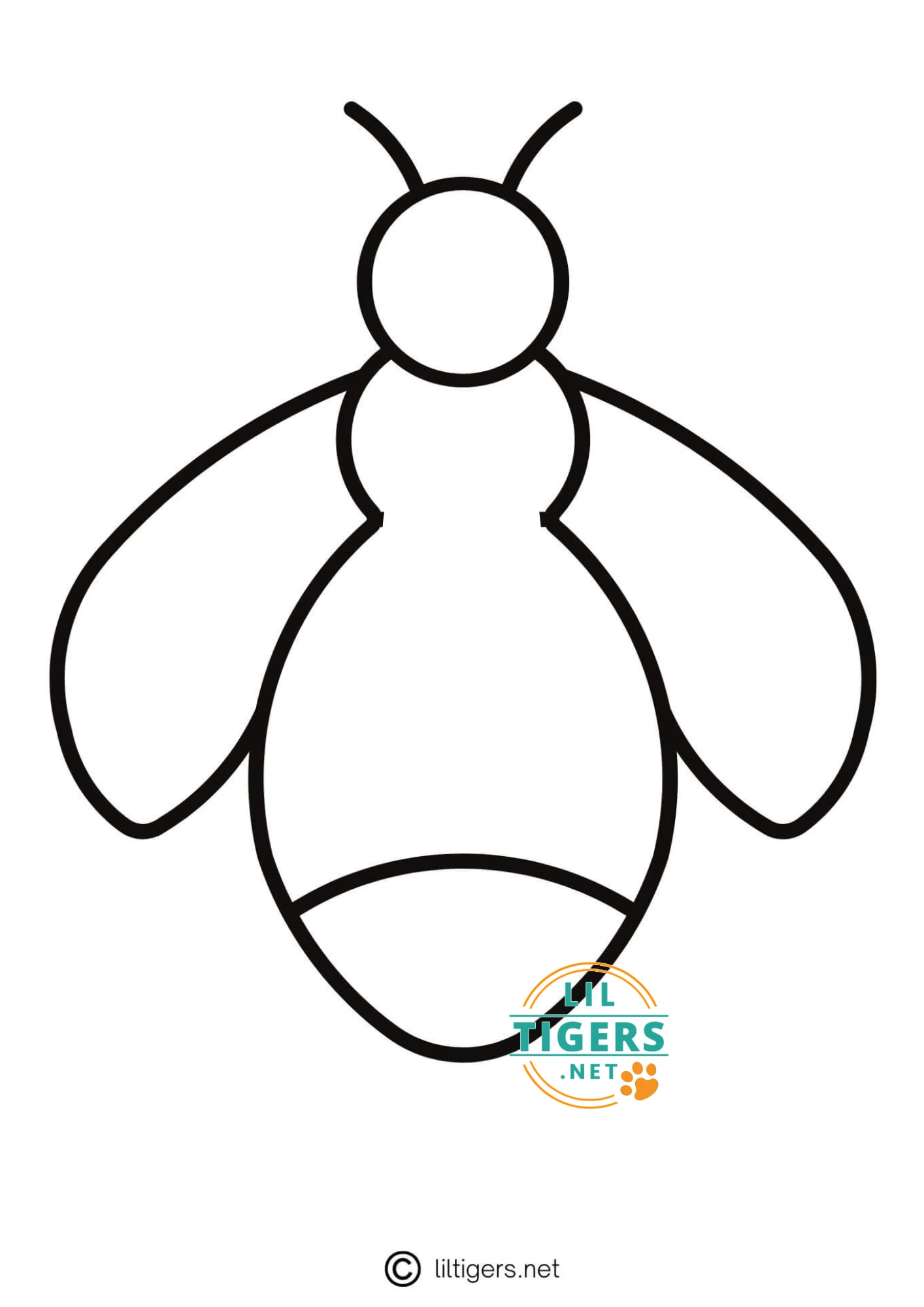 2. Firefly Stencils
The medium and small printables we often use as firefly craft templates. You can use them as preschool firefly crafts and use them as firefly stencil templates or add them to your firefly jar printable.
Just as the beloved catching firefly in a jar activity which should be on every summer bucket list.
Here is our matching Mason Jar Template just in case you are interested in combining both crafts.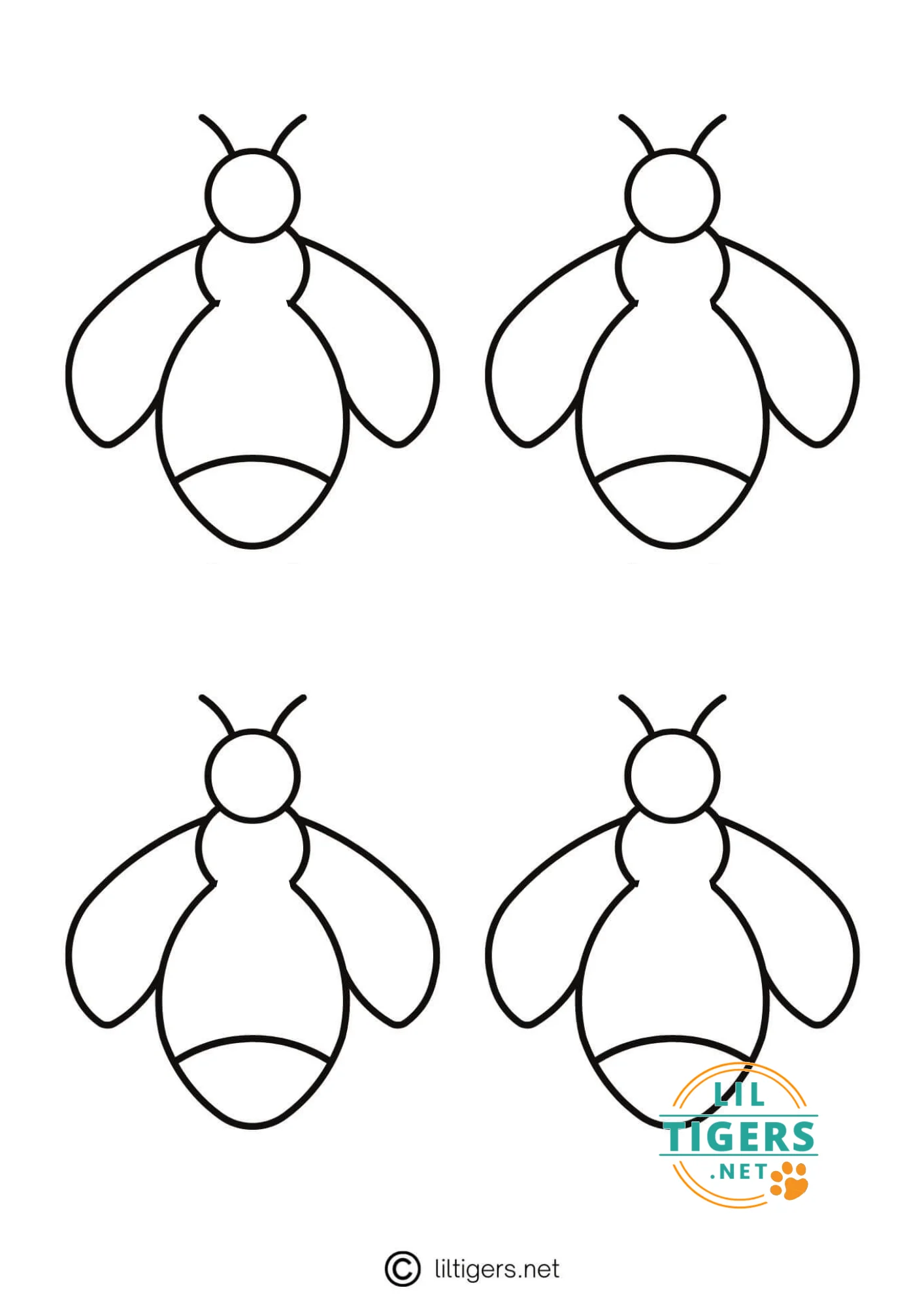 3. Easy Firefly Math Game
There is also a great possibility of turning our firefly cutout into a math activity. Use our small firefly template printable, print and color it, then cut it out.
Then use a jar template or draw your own firefly jar. Take your number flashcards and let your children add the right amount of firefly cutouts into the jar to match your number.
Did you enjoy our firefly template printables? Then try one of our other fun templates next. How about these great Ladybug Templates and Bee Printables?
4. Firefly Suncatcher Template
But you do not necessarily need to use our template of fireflies to create a stunning firefly project.
Let's have a look for example at this adorable suncatcher firefly craft. You will be impressed with how bright they will turn out with help of yellow tissue paper.
It is such a fun summer craft idea.
5. Bandaid Firefly Craft
Creating fireflies with help of bandaids is super easy as well and makes therefore the perfect firefly preschool craft. Mainly all you need is paper, bandaids, googly eyes, and some crayons.
It even doesn't take long and is pretty easy to manage, which is wonderful for younger children.
From my experience, smaller children can get impatient pretty quickly, especially if the task is too hard for them or takes too long.
6. Lightning Bug Craft for Preschoolers
This lightning bug craft on the other hand is a little bit more challenging but still manageable for children pre-k 4 and up.
With help of glow sticks, you have the perfect firefly decoration for your porch or your children's window. They will be stunned once they see how their firefly craft project has turned out!
We love to repurpose items in our house. So besides glow sticks, you will need an empty water bottle. This makes it an adorable recycling craft as well. Which makes it even more appealing to me.
---
Alternatively, you could also make a firefly craft out of paper rolls as shown in the video below. Just in case you are a visual learner this video tutorial might be perfect for you!
---
How to Download Your Free Printable Firefly Template Pdf
Simply sign up here for our newsletter and you will receive the link to our firefly cutout template pdf.
Already a subscriber? Don't worry, no need to subscribe twice.
I just updated our free printable library. You can find our cool firefly template printables there or check our newest newsletter for more information.
If you have any questions, please do not hesitate to reach out to me. I m happy to help!
Pin These Free Firefly Template Printables
Don't forget to save our simple firefly outlines on Pinterest for later! Be sure you are following along with Lil Tigers here.
Now it is your turn.
How did your kids enjoy their firefly printable outlines? Which is your favorite firefly activity for preschoolers and older kids?
Either way, let me know by leaving a comment below right now.
I love to hear from you!