This American Flag Snack Tray is such a clever idea to serve different kinds of snacks on America's most patriotic holidays.
It's perfect for celebrations on the 4th of July, Memorial Day, and Labor Day!
It's not only such an eyecatcher everyone loves, but it's also super easy and fast to prepare.
Let's dive right in.
American Flag Snack Tray Recipe
For this American flag-shaped tray, I used all patriotic-colored food in red, white, and blue.
Here is what you need for this delicious snack tray:
Ingredients:
different type of foods in the color red, white, and blue
1 mini star cutter
1 big platter
The possibilities are endless, you can really use any type of food of the American flag colors.
It can be served with different kinds of cheeses as a cheese platter, or even as a veggie or fruit tray. Be creative.
Here is the list of goodies you can find on my tray:
salami
cheese
red grapes
french bread
red peppers
crackers
blueberries
There are affiliate links in this post, meaning, at no additional cost to you, I will be compensated if you click through and take action.
Instructions:
For decorating I used a big baking sheet but really any type of serving tray would work.
Maybe you even already have one with the American flag on. If not take a look here.
For more fun patriotic activities and easy recipes for your family patriotic take a look here. You might also enjoy our American Fruit Sparklers, and Memorial Day Crafts.
So all you have to do now is just clean and cut your ingredients.
Don't forget to use the star cutter for your cheese stars and then just simply decorate your food as an American flag as shown in the picture.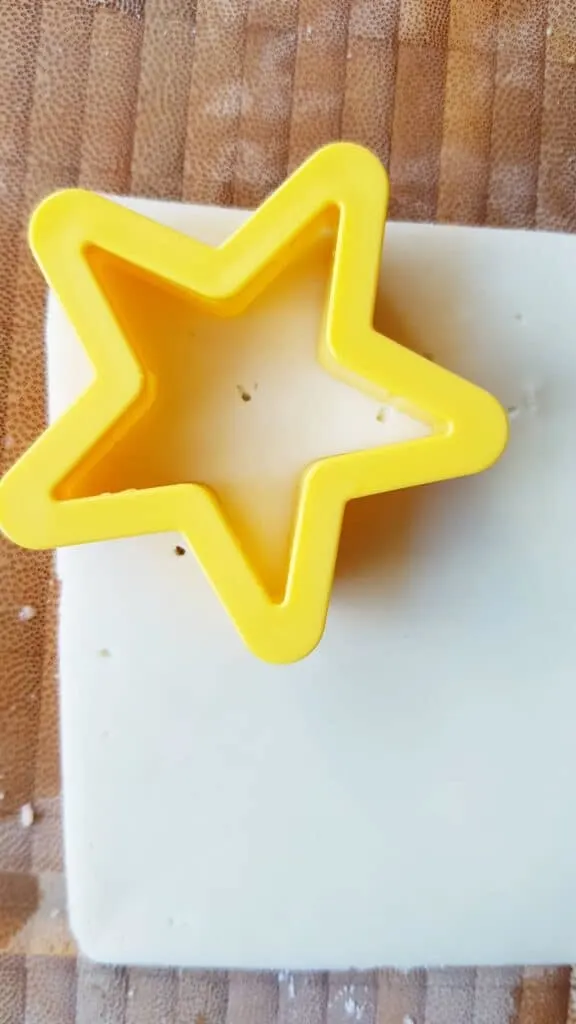 This recipe is super easy and makes such an eye-catching patriotic display your family and friends will love.
All you can do now is lean back and enjoy the crowd on the 4th of July, Memorial Day, and Labor Day.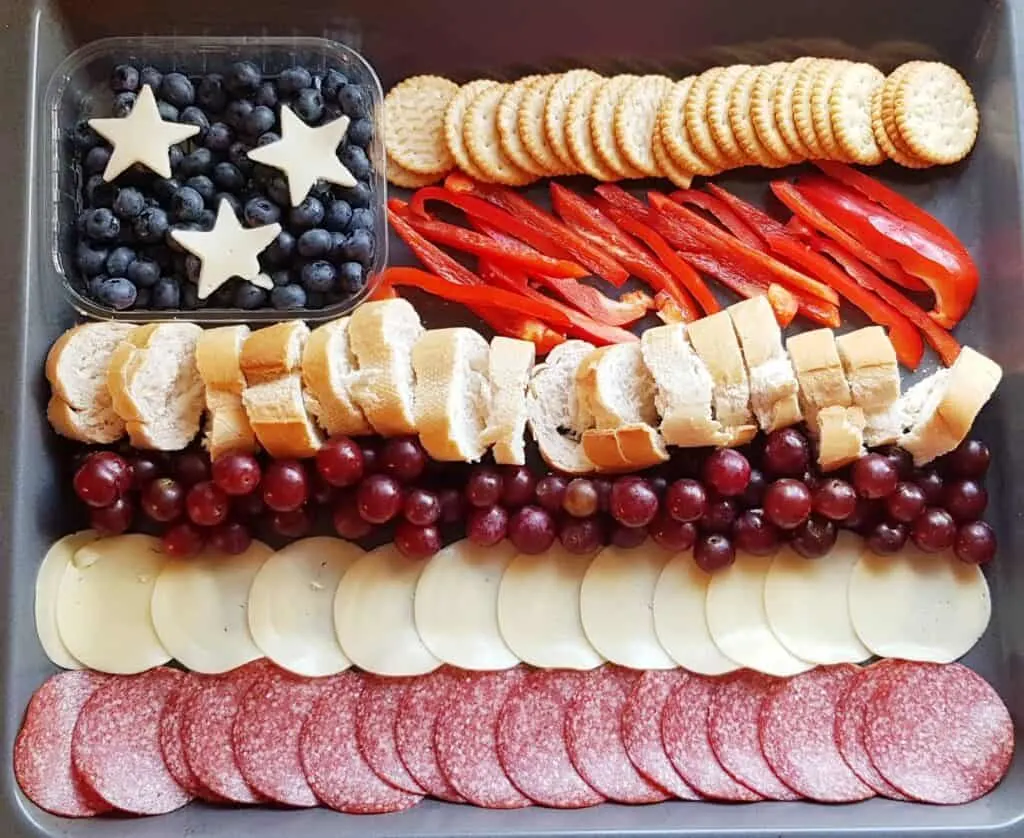 Are you interested in more kid's activities, arts & crafts, and science experiments?
I have made it easy for you! Simply join our newsletter now and I will send you new fun for kids.
Subscribe for free
Pin This American Snack Tray
Don't forget to save this recipe for our American Food Tray on Pinterest for later! Be sure you are following along with Lil Tigers here.
Now I would like to hear from you!
How did your kids enjoy your American Snack tray?
Either way, let me know by leaving a comment below right now.
I love to hear from you!

Follow us on Instagram, Pinterest, Tik Tok, and join our Facebook group "Free Kids Activities Arts & Crafts" for more fun DIY Kid's Activities, Arts & Crafts, and Science Experiments.