Read these Top 8 Benefits of STEM Education and find out why STEM is so important in early childhood education.
See the full list below.
What is STEM?
Firstly, what is STEM, and why is STEM education important?
STEM is based on 4 separate disciplines – Science, Technology, Engineering, and Mathematics.
However, it integrates all 4 into one learning approach. Designed to teach problem-solving, critical thinking, innovation and show how a scientific approach can be applied to the real world.
STEM really does touch every part of our lives. From the homes we live in, how we travel, the food we eat, how we budget through to the clothes we wear and our prolonged life expectancy.
So it is something that underpins society as a whole. It is something that creates the improvements and advancements that we rely on to make life easier, better, happier, and healthier.
Why is STEM Education Important?
Due to the innumerable benefits of STEM, it makes sense to get children involved in STEM early.
As kids who like STEM, grow up to be adults who want to have STEM careers. Which then in turn gives back to society making further future improvements to our way of life.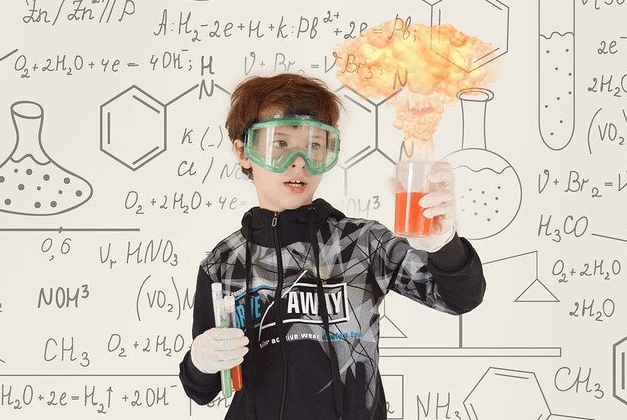 Are you interested in more kid's activities, arts & crafts, and science experiments?
Subscribe to our newsletter now and never miss an update!
Click here
Benefits of STEM Education
Getting kids involved in STEM early isn't just about what career they may end up doing. There are also many benefits to them individually.
These top 8 benefits can be gained through STEM education:
1. Problem-solving skills
STEM offers the opportunity to look at a problem and to think of ways to resolve or address it in a scientific, methodical way.
Through using an experimental approach it enhances the student's critical thinking and develops their problem-solving skills.
2. Coordination and fine motor skills
Fine motor skills involve the group of muscles used to control the hands and fingers. They can help assist with everyday tasks like tying shoelaces, using cutlery, or brushing your teeth.
STEM provides the opportunity to focus on coordination, which results in the improvement of fine motor skills.
3. Creativity
Creativity is the core of STEM, without it we would have no innovation, no new ideas, no disruptive technology. We would not see the vast improvements that humankind has seen over the last century.
Students are more creative in a safe environment where they can collaborate and solve problems.
4. Confidence
Through providing the student a safe environment to learn and make mistakes. They can take chances and think outside the box.
The presented problems are resolved through their own experiments. It improves their confidence.
5. Intellectual development
STEM education assists with teaching the fundamentals of the 4 core disciplines.
It lays out the path to solve problems and gives the student key developmental skills. These skills are not just academic skills, but life skills also.
6. Concentration
When faced with a problem, in a collaborative environment many students show an improvement in concentration. The drive to solve problems pushes them to find resolutions.
7. Adaptability
STEM education also teaches the student adaptability. Through a scientific experimental approach, we see that if one solution does not work, let's try another one.
This teaches the students that there is usually more than one solution to a problem. All we need to do is adapt our thinking.
8. Inclusivity
STEM teaches us that all people are equal, it doesn't discriminate. It teaches the methodology to problem-solve.
Do you like to start with your STEM Education now? Then try our popular experiments: Dancing Grapes, Borax Crystals, or Fizzy Ice Cubes.
You are not sure if you can homeschool? Then check out our 5 Homeschooling Tips next.
All About STEM
Careers in STEM
There are many benefits to STEM education in early childhood for them personally. If a child does have a passion for STEM and wants to grow up to have a related career, they are endless.
They could become,
Engineers
Scientists
Mathematicians
Accountants
Architects
Graphic designers
Microbiologist
Software design and development
How to Get Kids Involved in STEM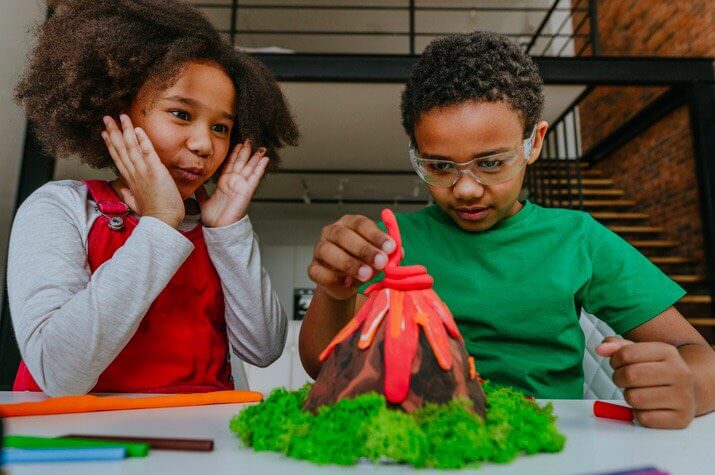 So, how do we get kids involved in STEM activities and learning?
It can start very simply by getting kids involved in household tasks like cooking and grocery shopping. First, we can use common toys, like building structures with lego blocks or even from Tupperware.
Next, there are fun activities to do with items you likely have in the cupboard. These include building your own lava lamp, building your own volcano, or making playdough.
Afterward, you could also initiate activities such as using a tape measure to measure furniture, the size of rooms, or even their toys.
It is important to note that STEM doesn't have to be expensive, or involve paying for classes. We can teach our kids at home at no extra expense.
Free STEM Resources
There are so many resources available, and they do not have to cost lots of money. Here are some free resources available if you want to expose your child to more STEM learning.
About the Author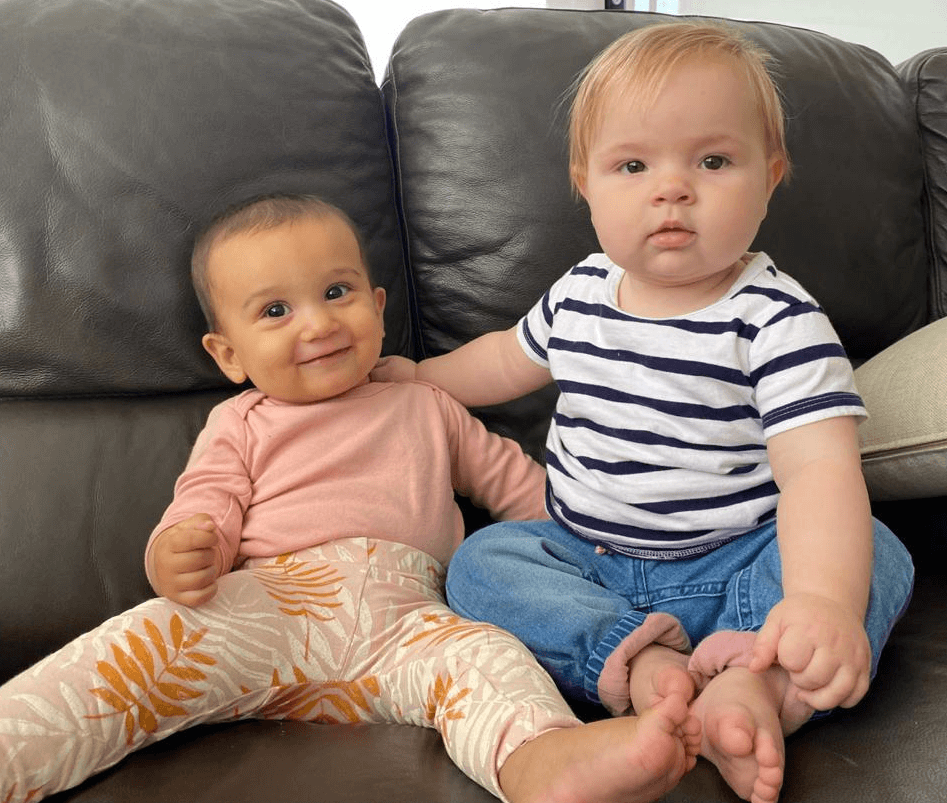 Nikki Scutt is the Co-Founder of Baby Mellie. She has a Bachelor of Mechanical Engineering and a Master of Science.
Nikki is passionate about STEM education, in particular making it a fun, inclusive learning environment to help each child develop and grow.
BABY MELLIE BIO
To close out we would like to give you some information about who we are, Baby Mellie.
We are 2 Australian mums who had our 2 amazing girls 5 weeks apart – Millie and Ellie. This is where our company name comes from.
Between us, we have degrees in Science and Engineering, so this is where the passion for STEM Toys comes from. Our aim is to create a fun, inclusive learning environment to help each child develop and grow.
Baby Mellie Store – https://babymellie.com
Instagram Link – https://www.instagram.com/baby_mellie_toys/
Pin these STEM Education Benefits
Don't forget to save these Top 8 Benefits of STEM Education on Pinterest for later! Be sure you are following along with Lil Tigers here.
How you will introduce STEM Education to your kids.
Let us know by leaving a comment below right now.
We love to hear from you!