Do you have small children and hate carving pumpkins? Then try those fun no-carve pumpkin decorating ideas today.
They are super fun and you do not have to worry about cutting with a knife.
Let's dive right in.
Easy Pumpkin Painting Ideas for Kids
Fall especially around Thanksgiving and Halloween is one of our favorite seasons.
Each year we love to decorate pumpkins multiple times. The kids love to carve pumpkins and it definitely turned into one of our favorite Halloween traditions.
Nevertheless, I don't actually manage to carve pumpkins with three kids all day every day long.
Also, two of my kids are still fairly young so all the actual work ends up with me anyhow.
Most times I struggle with carving and trying to prevent an accident with the cutting knives or a mess from the seats in the house.
It's rather stressful for me with 3 kids I have to admit.
Messy Free Pumpkin Decoration
Therefore I started changing my strategy and looked for equal fun but easy no-carve pumpkin decorating ideas for kids.
There are plenty out there and my kids love them.
I have to tell you decorating pumpkins without any carving makes my life so much easier and less stressful.
Yes, it still can be messy but it's definitely toddler-approved.
To avoid a big mess we like to do these activities outside.
I put a big cardboard box of paper underneath the pumpkins and dressed them in old clothes.
If the pumpkins are just for inside to decorate the house I even use toddler-safe washable liquid paint.
That way even if they make a mess it is easy to clean up and one less thing to stress about.
Instead of using paint, my kids also love to craft pumpkins with stickers or use feathers with glue to make faces or silly monsters.
There are endless possibilities out there and I have to admit my 9-year-old boy also enjoyed these pumpkin decorating ideas for toddlers.
Here are some of our favorite Kid Pumpkin Painting Ideas:
Thanksgiving Mini Pumpkins Decorating Ideas
Fluid Pumpkin Art
Disney Junior Bluey No-Carve Pumpkin
Easy to Make Saint-O-Lantern
Decoupage Book Page Pumpkin
Simple Gold Leave Pattern Pumpkin Painting Idea
Paint Pour Pumpkins
Saint-O-Lantern Idea
Easy and Mess-Free No Carve Pumpkin Ideas
Toy Story Forky Pumpkin
Minnie & Mickey Mouse Pumpkins
Faux Ceramic Scary Jack O Lantern
Black Cat Pumpkin
Glowing Halloween Handprints
Other Pumpkin Painting Ideas for Kids
All no-carve pumpkin decorating step-by-step tutorials can be found by clicking on the project's name. It will lead you directly to the instructions!
Painting Pumpkin Ideas for Kids
So let's get started with our easy kid pumpkin painting ideas:
By Champagne and Sugarplums
Perfect No Carve Pumpkin Decorating Idea! These mini pumpkins make a great table centerpiece or try them on your mantel.
We share several different pumpkin decoration ideas to create a unique, fun, fall DIY!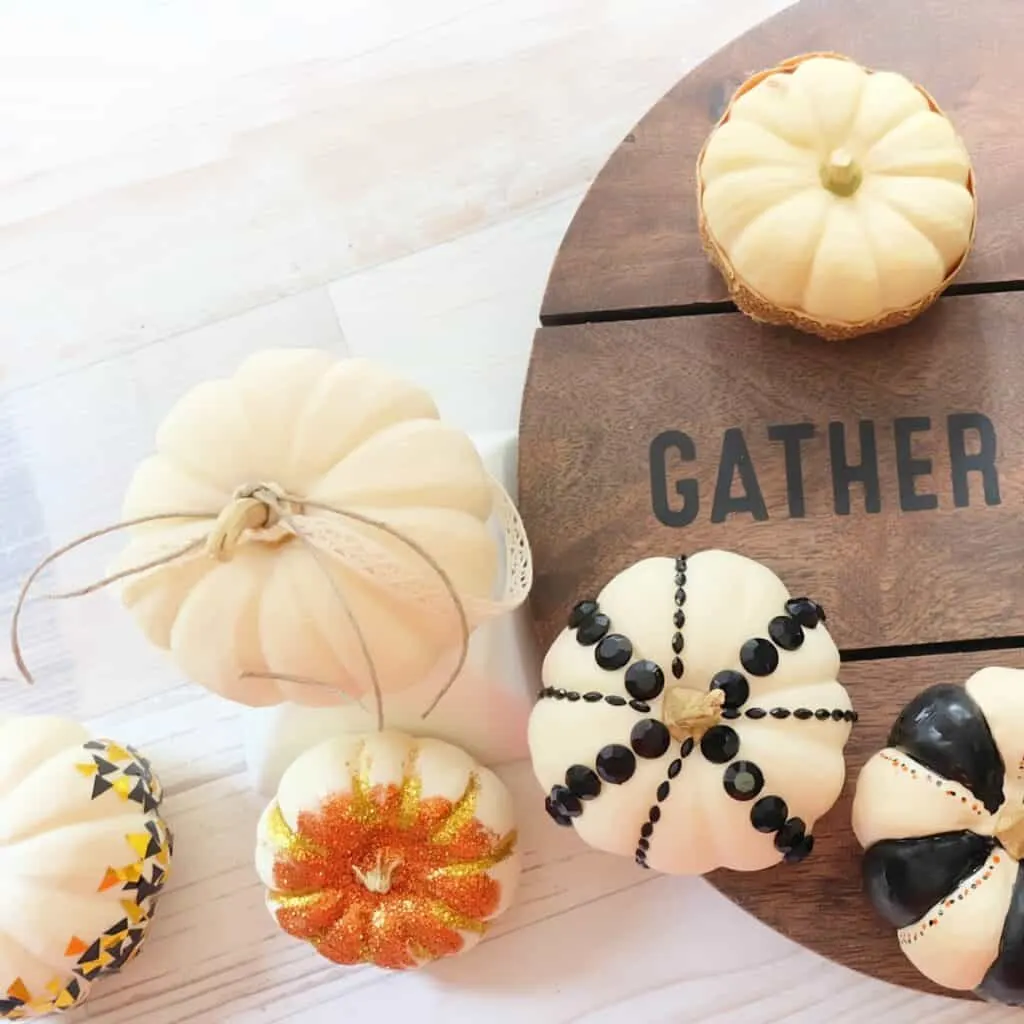 By Bright Little Brains
This is an easy fall toddler arts and crafts activity where your little ones can create their own colorful pumpkins!
Not only is FLUID ART simple to do but it is amazingly fun!
My favorite part about this activity is there is no wrong way for you little artist to do it, the end result will turn out beautifully!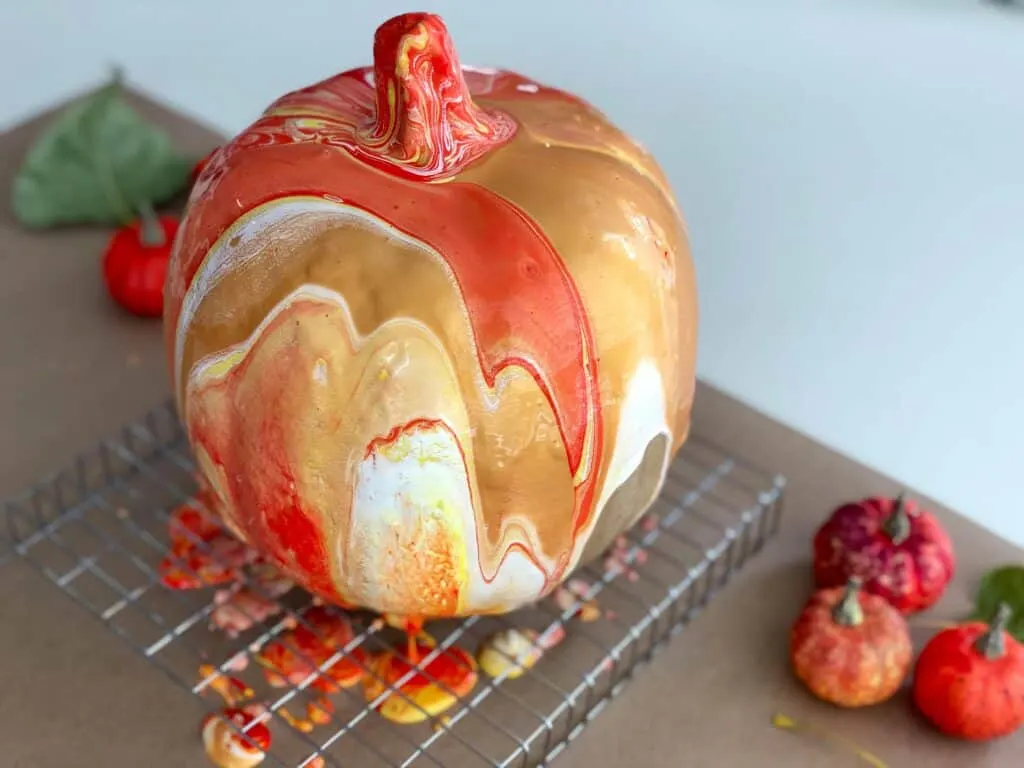 By The Savvy Mama Lifestyle
Do your kids love Bluey from Disney Junior? This is a no-carve real pumpkin, that's inspired by the hit TV series, and it represents the Teal Pumpkin Project for allergies.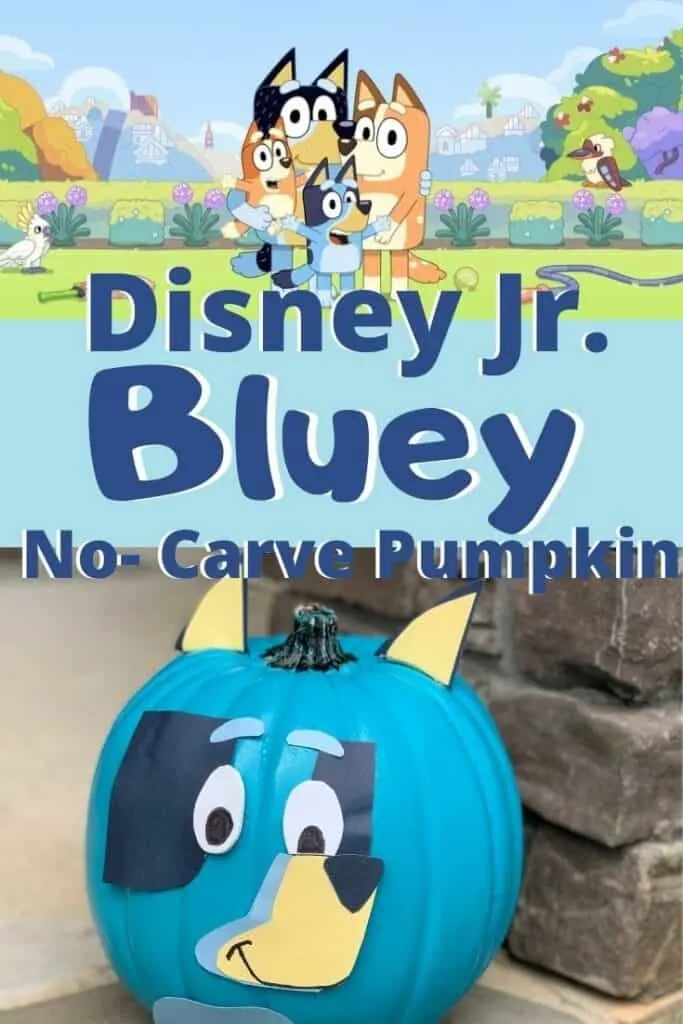 Are you interested in more DIY Kids Activities, Arts & Crafts, and Easy Science Experiments?
Subscribe to our newsletter now and never miss an update on new ideas for kids or free printables!
Click here
By Catholic Icing – The Icing on your catholic cake
Crayon melting is a super fun way to decorate pumpkins!
This post will give you lots of tips on how to do this with a normal hairdryer, and how to minimize any mess. Easy clean-up as well!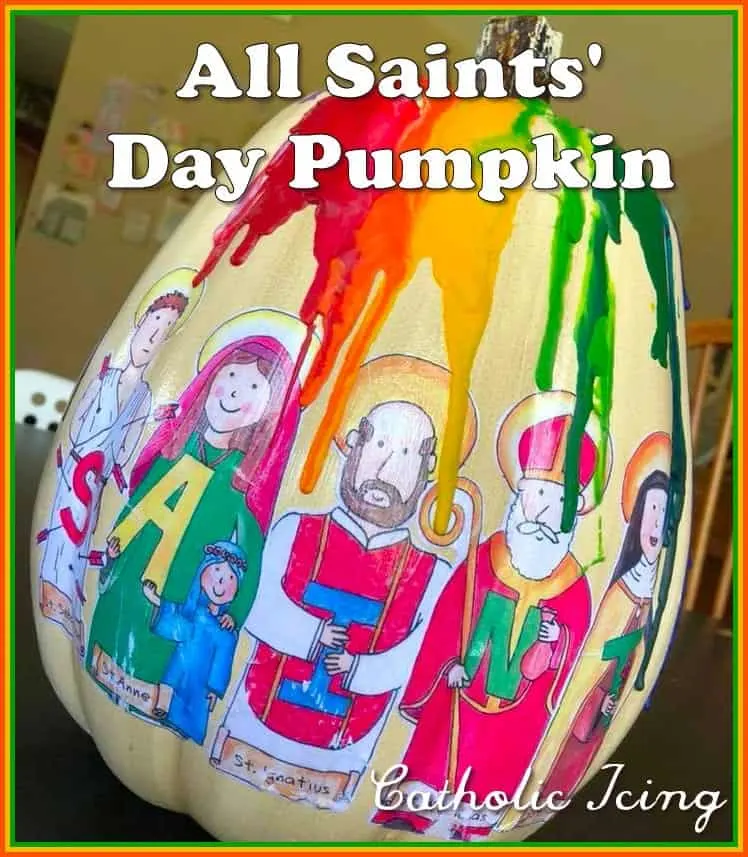 By Needle Pointers
Turn an ordinary pumpkin into something special.
These decoupage pumpkins can be created with items found at the dollar store, making unique holiday decor for Halloween and Thanksgiving.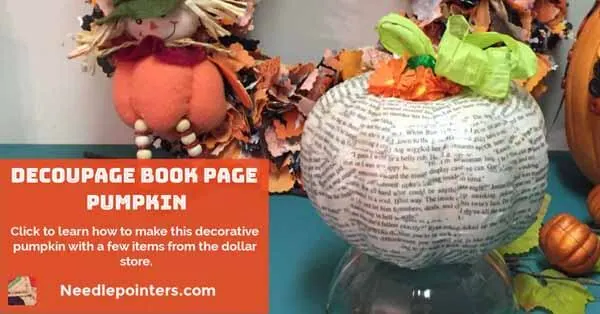 By Sustain my Craft Habit
If you're looking for easy pumpkin art ideas, then you'll love this simple metallic gold painted all-over leaf pattern.
You might also enjoy our, Pumpkin Quotes, 15 Easy Pumpkin Art Projects, 25 Preschool Apple Crafts, Corn Sensory Bin, Farm Animal Activities, Backyard Pumpkin Patch Ideas, and Thanksgiving Scavenger Hunt.
By The DIY Nuts – all things DIY
Are you looking for a new way to paint your pumpkin? Learn all about acrylic paint pours and have fun creating your own pumpkin artwork.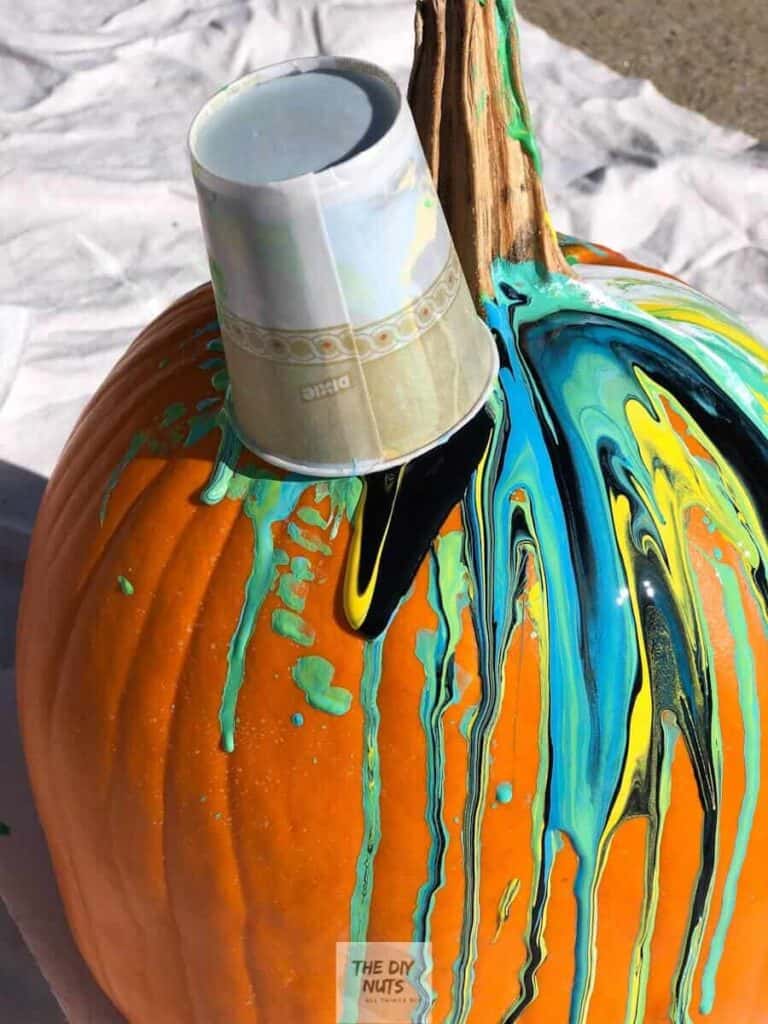 By Catholic Icing – The Icing on your catholic cake
If you're pumpkin decorating with kids, choosing a friendly pumpkin no-carve option is perfect because they can actually do it themselves!
This post has tons of fun ideas for decorating pumpkins like animals using craft supplies and glue.
What a cute idea!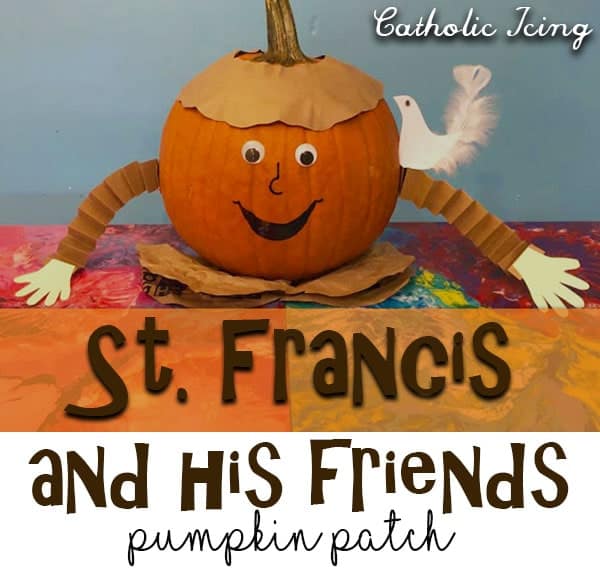 By Simply Well Balanced – Simple Ideas for Home, Family, and Fun
For those 4 no-carve pumpkin decorating ideas for kids, all you need is solid painting sticks. Let's get started!
By Modern Mom Life
This no-carve Toy Story Pumpkin Idea is so fun. Kids love making their own Forky!
Simply grab a few supplies and start off with painting pumpkins with your toddlers.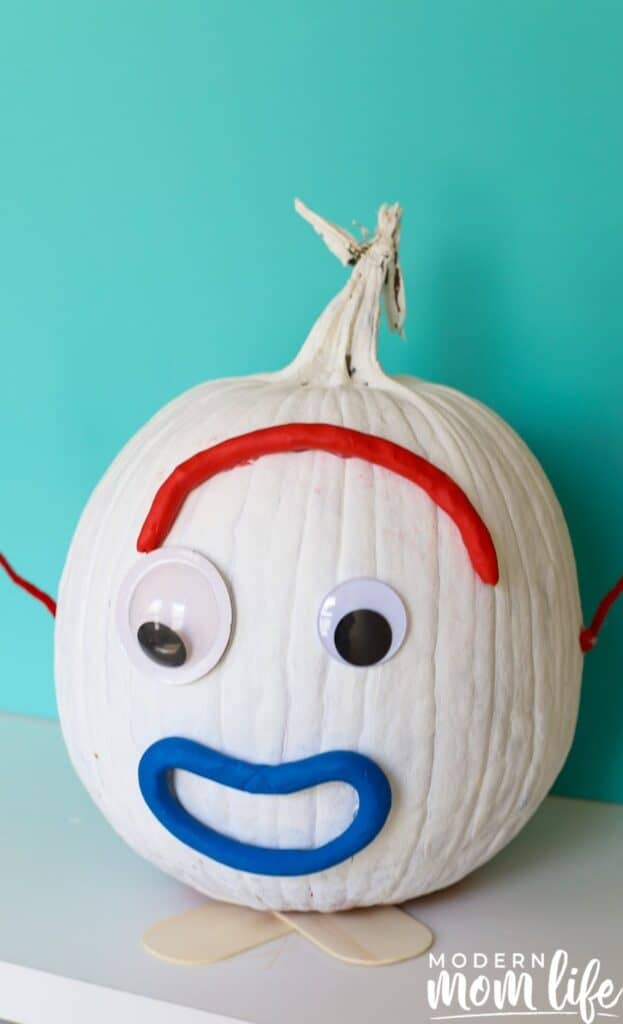 By Soccer Mom Blog
How to transform a dollar store orange foam pumpkin into an adorable Minnie or Mickey Mouse Pumpkin!
Simple Disney pumpkin ideas for Halloween are a must for Disney fans!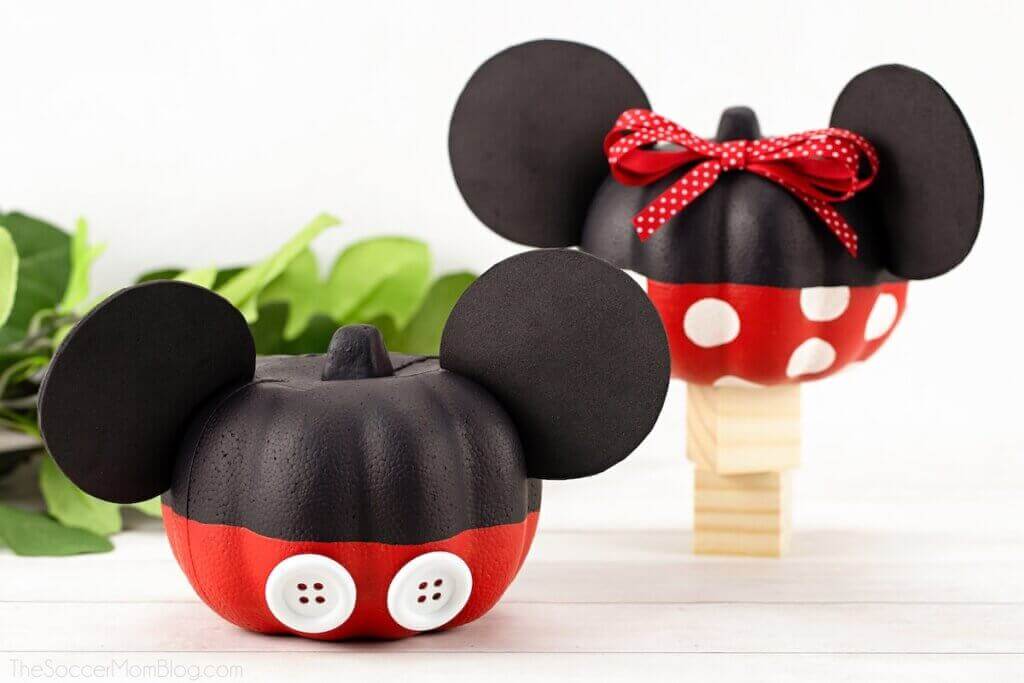 By Serving Up Southern
This cute little jack-o' lantern is a little more stylish with its new look. He's gone from looking like inexpensive resin to pretty ceramic.
It is a nice Halloween project for older children and makes a stunning porch decoration during fall.
By Julie Measures
Black cats are a classic Halloween decoration! This year make a fabulously feline no-carve pumpkin.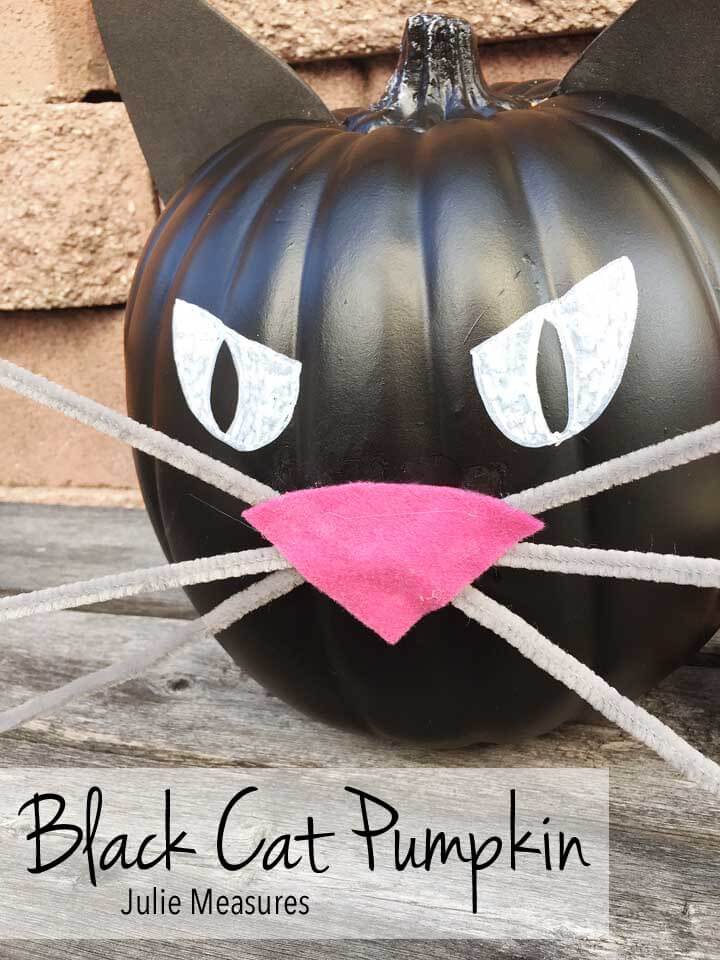 By Bunnys Garden
Hard to say who will like this craft more, the kids or mom and dad!
Sweet, precious handprints bedeck a faux pumpkin in all its glow-in-the-dark glory in this fun craft for kids of all ages.
This pumpkin craft is easy to paint in a matter of minutes, yet treasured for a lifetime to come.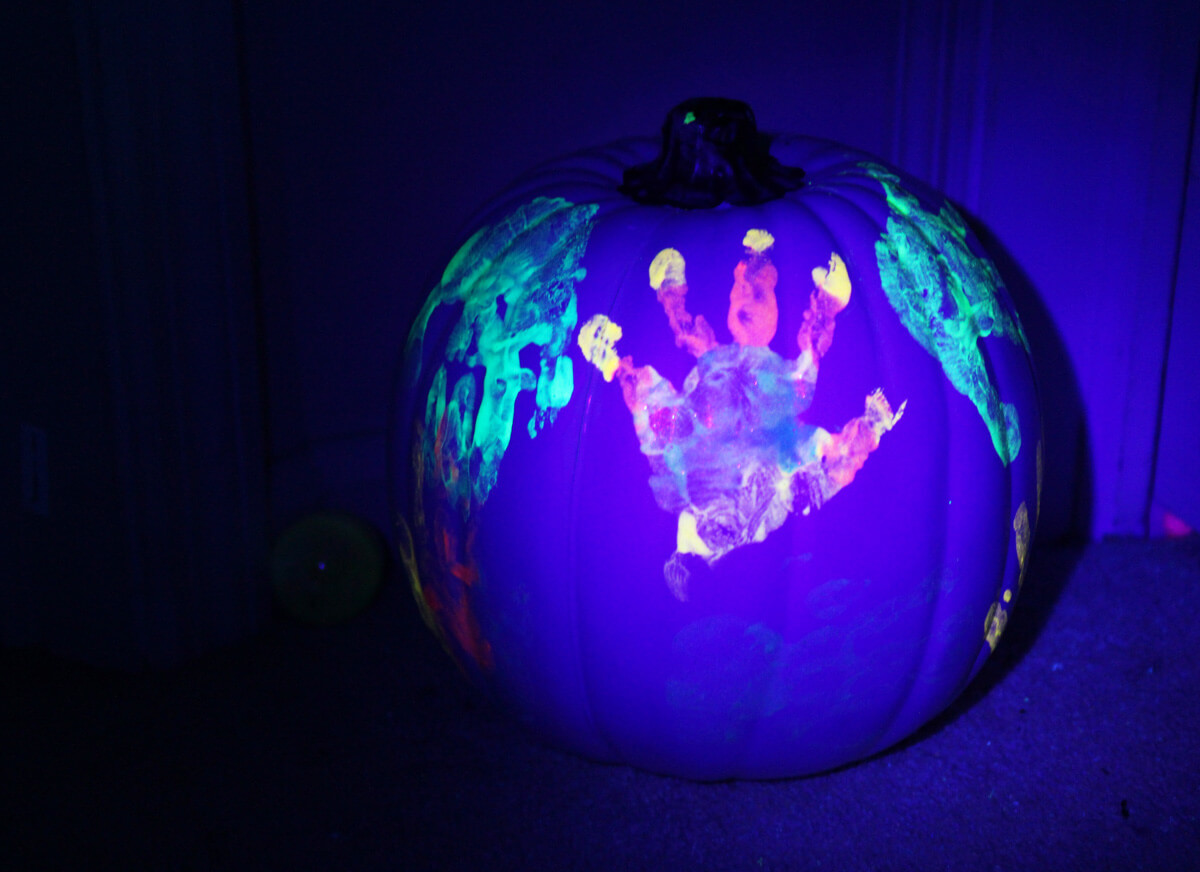 Other Pumpkin Painting Ideas for Kids
Unlock a world of artistic exploration with our latest collection of pumpkin painting ideas for kids, perfect for pumpkin decorating for toddlers and preschoolers.
Also, do not forget to check out our 100+ Pumpkin Craft Ideas next. Enjoy!
---
All these easy pumpkin painting ideas are so fun for kids. If you are a visual learner, here is a video of 10 more no-carve pumpkin ideas you will love:
How did you like these fun pumpkin painting ideas for kids?
Either way, let me know which pumpkin decorating idea was your favorite by leaving a comment below.
I love to hear from you!
Pin these Fun Kid Pumpkin Painting Ideas
Don't forget to save these Easy No-Carve Pumpkin Decorating Ideas for kids on Pinterest! Be sure you are following along with Lil Tigers here.