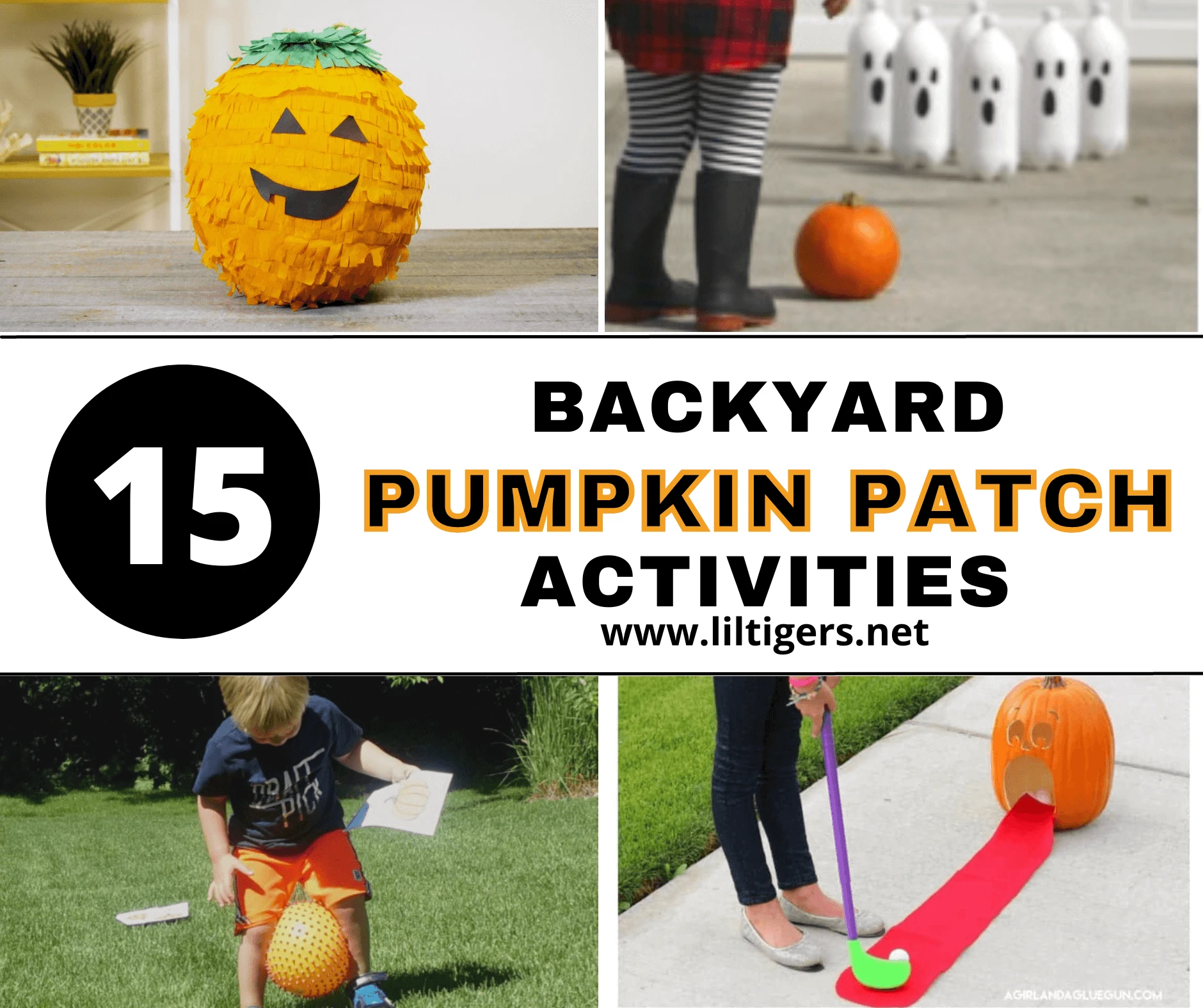 There are affiliate links in this post, meaning, at no additional cost to you, I will be compensated if you click through and take action. As an Amazon Associate, I earn from qualifying purchases.
Before we start with our pumpkin patch activities for toddlers, preschoolers, and older kids, let's find out first what a pumpkin patch is:
What is a Pumpkin Patch?
Originally a pumpkin patch is a garden or field where pumpkins are grown.
In modern use, a pumpkin patch typically describes a farm or establishment where they sell pumpkins and offer other attractions such as hayrides, corn maze, petting zoo, bounce houses, slides, and more.
Pumpkin Patch Ideas and Activities
Do you plan on having your own pumpkin patch at home or at your school? Then you will love the following pumpkin patch ideas.
They are great for any fall gathering and even birthday parties.
Also, don't forget to check out our pumpkin patch decoration and prize ideas to make your event memorable.
Let's get started!
Pumpkin Patch Ideas to Do at Home
These Fall Festival Games or Halloween Party Ideas would work great as well!
Did you enjoy our fun pumpkin activities for your pumpkin patch at home?
Then check out our popular 45 Best Halloween Games, Pumpkin Quotes, Hedgehog Projects, Halloween Activities, or Fun Friday Activities for Kids next.
Pumpkin Books for Kids
Pumpkin Patch Decorations
When you go to big farm pumpkin patches they always decorate so nicely.
But do not worry your backyard pumpkin patch can look just as great.
Here are some fun pumpkin patch decorating ideas for your backyard to create a wonderful atmosphere:
Pumpkin Patch Game Prizes
So now that we have a lot of activity ideas for pumpkin patches at your school or at home it is time to talk about prizes.
Because let's face it nothing makes it more fun than to be able to win little prizes.
Here are a few items we will get for our next pumpkin patch gathering:
---
Did you enjoy our pumpkin patch activities? We have one more. Go check out this adorable pumpkin patch imagine play setup.
It is the perfect pumpkin patch idea for toddlers and preschoolers to interact with. Enjoy!
Pin these Fun Pumpkin Patch Ideas
Don't forget to save these 25 Pumpkin Patch Activity Ideas on Pinterest for later! Be sure you are following along with Lil Tigers here.