6 Fun Facts About Pumpkins for Kids
Pumpkins are a fruit, not a vegetable.
Their name originates from the Greek word 'pepon'.
Almost every part of a pumpkin is edible.
Pumpkins grow on every continent except in Antarctica.
Most pumpkins are orange.
The oldest pumpkin seed was found in Mexico around 7000 BC.
Pumpkins are the most popular crop in the US.
Ok, let's have a look at our pumpkin facts above. It is not surprising that pumpkins are the most popular crop in the Us. Americans love their pumpkins. They use them not only as Halloween decorations but also in all kinds of foods (soups, desserts, meals, juice, coffee, etc.).
But did you actually know that pumpkins are not a vegetable? A pumpkin is actually a fruit. I also found it pretty interesting that our beloved pumpkins got their name from the Greek word 'pepon', which means large melon.
Pumpkins also grow everywhere besides Antarctica, which is not pretty surprising. On the other hand, I wasn't aware that pumpkins are that old. The first seeds of a pumpkin were found in 7000 BC in Mexico. That is pretty impressive!
I hope you and your kids enjoyed these fun facts about pumpkins. These and more can be found here.
Pumpkin Books for Kids
Free Pumpkin Craft Template Printables
Pumpkin Cut Out Materials
Free Printable Pumpkin Cut Out Templates (found below)
cardboard
Scissor
Paper
Crayons, Markers, Colored Pencils
Yarn
Yarn Wrapping Pumpkin Craft
All you need is our medium-sized pumpkin craft templates, a pencil to trace, scissors to cut, makers if you like to color them, and orange wool.
Let me guide you through this easy yarn-wrapped pumpkin tutorial.
How to Make Yarn Wrapped Pumpkins Instructions
Step 1: Print Pumpkin Templates
First, you will have to print our medium-sized pumpkin craft template.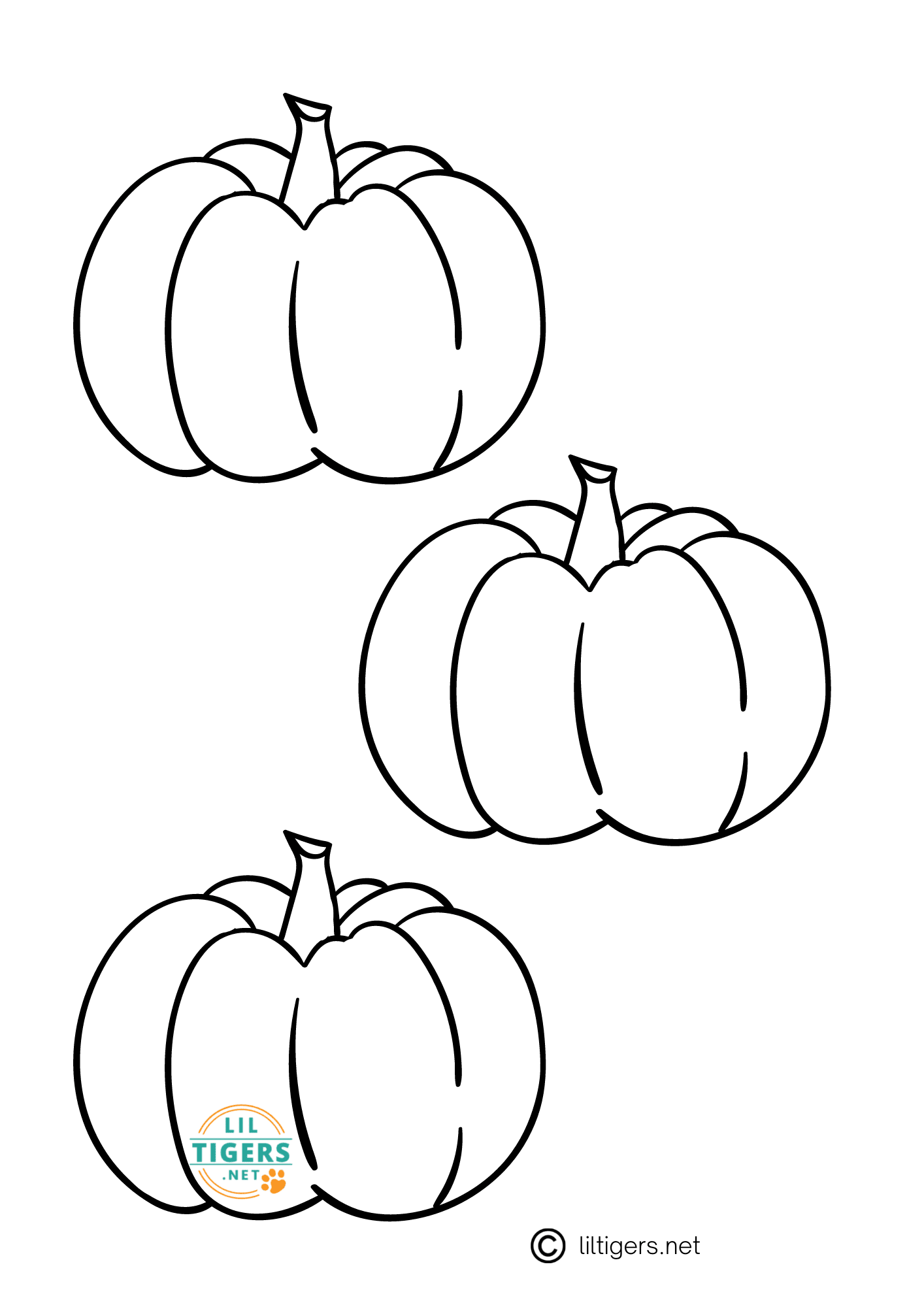 Step 2: Cut
Give your children your pumpkin printout and let them cut as many as they want to craft.
Step 3: Pumpkin Stencils
Then use your pumpkin craft cutouts and use them as stencils. Now you take your thick cardboard and let them trace with a pencil or marker around the pumpkin outlines.
Step 4: Cut
After your pumpkin shapes are now on the cardboard it is time to cut the shape of the pumpkin out again.
Step 5: Color it (optional)
If you like and that's what we did, color your pumpkin stem ahead in brown or green. This way you do not have to wrap this part of the pumpkin with yarn and it still looks nice!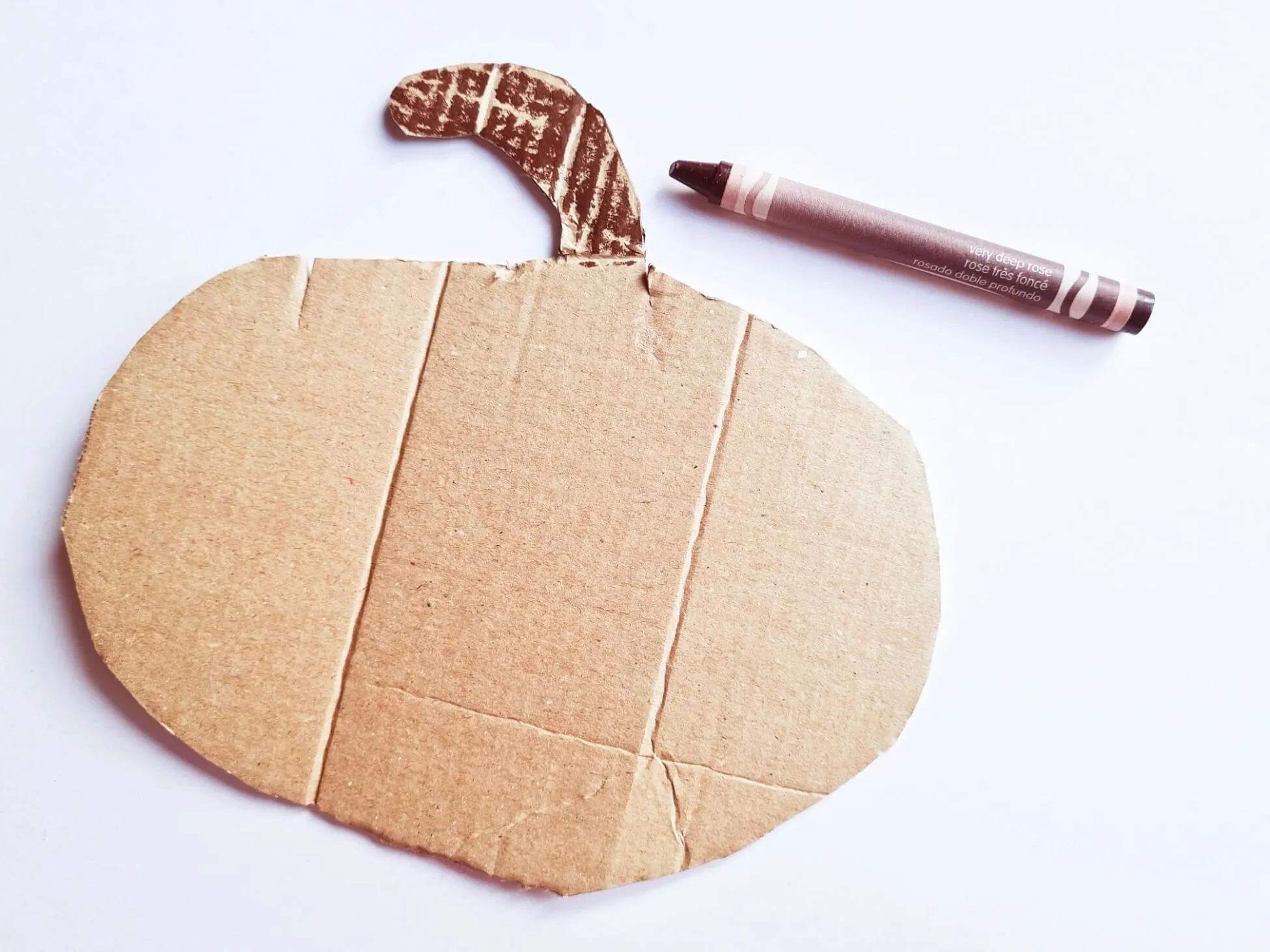 Step 6: Wrap it
Now it is time to use your orange yarn and wrap it around your cardboard pumpkin cutout. I recommend cutting a small snip into your pumpkin to allow the wool to stay in place.
Keep encouraging your children or students to keep turning the pumpkin till your cardboard is covered everywhere with wool. When you are finished simply tie a knot around the pumpkin stem and cut the rest off.
Step 7: Enjoy
Now it is time to enjoy your pumpkin craft project and use it to decorate your house for fall, Halloween, or Thanksgiving!
Tip: You can easily turn your wool pumpkins into a pumpkin garland by leaving some extra yarn at the stem to hang it up.
There are so many fun pumpkin crafts out there you can do with and without our simple pumpkin craft templates. Go check out our 15 Easy Pumpkin Art Projects and 100+ Pumpkin Craft Ideas here.
---
How to Download Your Free Printable Pumpkin Templates Pdf
Pin These Free Pumpkin Craft Templates