6 Fun Facts About Apples for Kids
Before we get started with our apple craft template ideas, let's learn a little bit about apples.
Apple makes up half of the world's fruit tree production.
In the United States grow over 2.500 variations of apples.
Apples contain malic acid and are high in fiber.
Apple consumption may reduce the risk of cancer.
To produce fruit apple trees take years.
Apple pie is not American.
Did you know apples make up half of the world's fruit tree production?
The countries that produce most of these apple trees are China, the United States, Poland, Italy, and Turkey.
In the United States alone grow over 2500 variations of apples.
Red Delicious, Fuji, Golden Delicious, Rome, Granny Smith, and Gala are a few of the most popular varieties grown in the U.S.
Apple juice, apple flesh, and apple cider vinegar are all high in malic acid content.
Malic acid is a chemical found in certain fruits (such as apples) and wines.
It is most commonly used for dry mouth, sometimes medicine, skin conditions, treating gallstones, and others.
Apples are also high in fiber. One apple contains almost twice the amount of fiber as one serving of a fiber supplement.
So why bother with supplements if you can eat a delicious apple?
So apples are not only tasty but healthy.
Even some studies have shown that consuming apples on a regular basis may reduce your risk of cancer besides other benefits.
Apple trees mature very slowly. A full-sized apple tree can reach its full potential in 4-10 years depending on factors such as sunlight exposure, fertilizer, etc.
The last and most shocking fact about apples is that apple pie is not American but from England.
Yes, the apple pie is originally from England!
I hope you and your kids enjoyed these fun facts about apples. These and more can be found here.
Apple Books for Kids
Free Apple Craft Template Printables
Apple Cut Out Materials
Free Printable Apple Cut Out Templates (found below)
6 Easy Apple Craft Ideas
Apple Coloring Pages
Apple Stencils
Apple Writing Template
1. Apple Coloring Pages
This time we decided to switch things up a little bit and used salt to create an awesome 3D effect and paint our apple picture.
Here is our full Salt Painting Guide for you.
It tells you everything you need to know about salt painting and explains it step by step.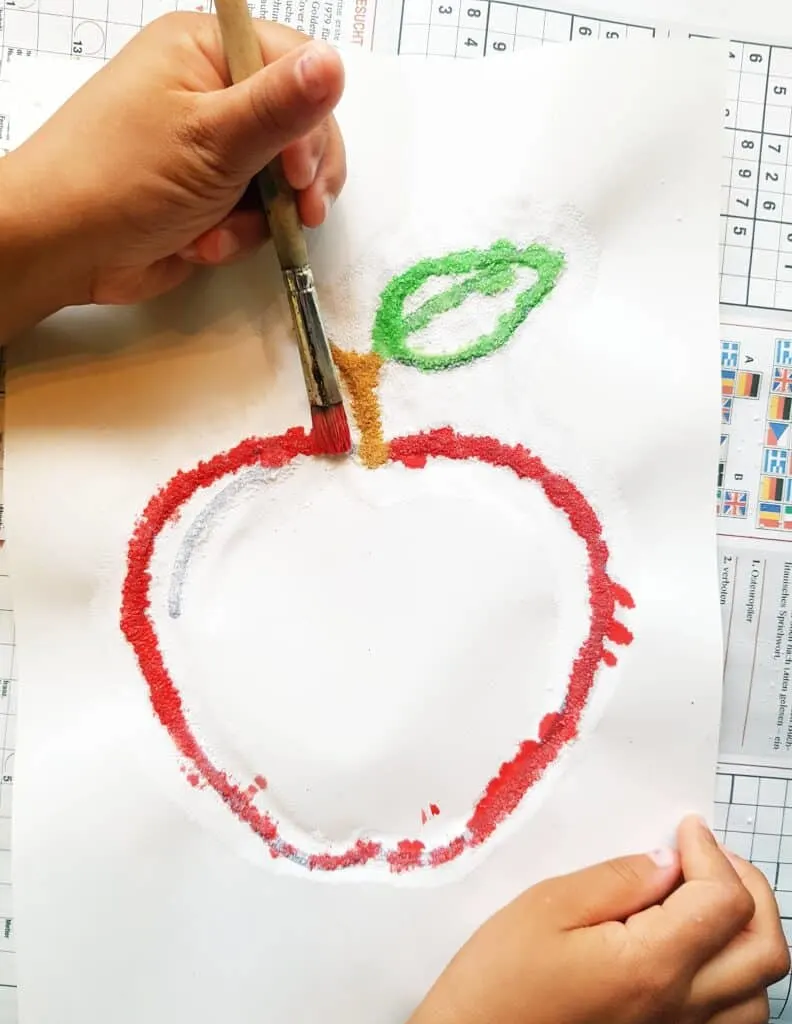 2. Apple Stencils
Instead of painting with salt, you could use this fun Toothbrush Technique.
With an old toothbrush, you can easily spray around your apple stencils and create adorable apple artwork.
Just be aware it can get messy!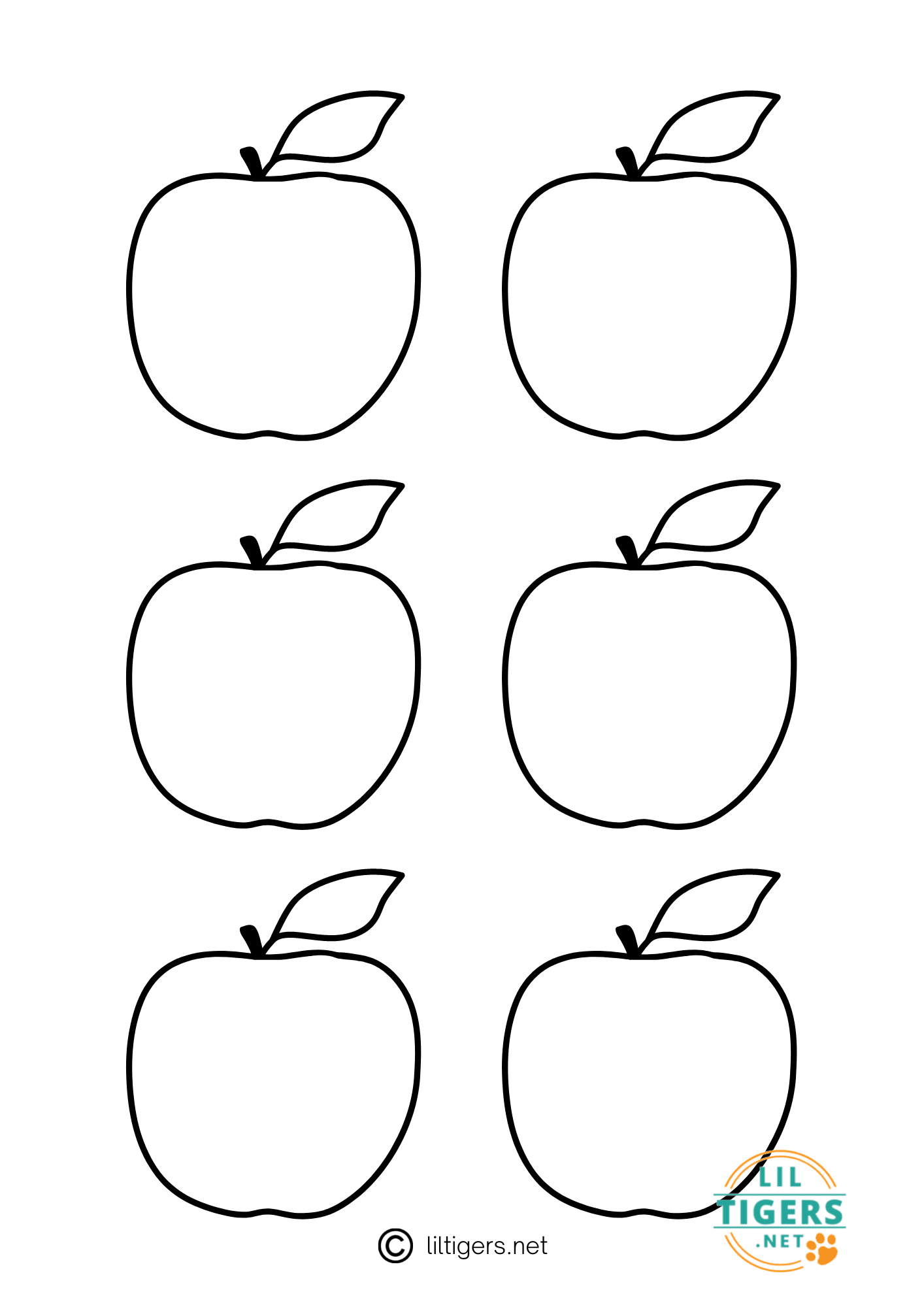 3. Marble Painting Apple Craft
There are many ways of crafting with our apple craft templates.
For this adorable apple craft, they painted with marbles.
I would recommend using our medium-sized apple outline. Print and cut it out and then follow the instructions in the list above to paint with marbles.
It seems so much fun.
If you are interested in more painting ideas for children, go check out our 25 Fun Painting Ideas for Kids.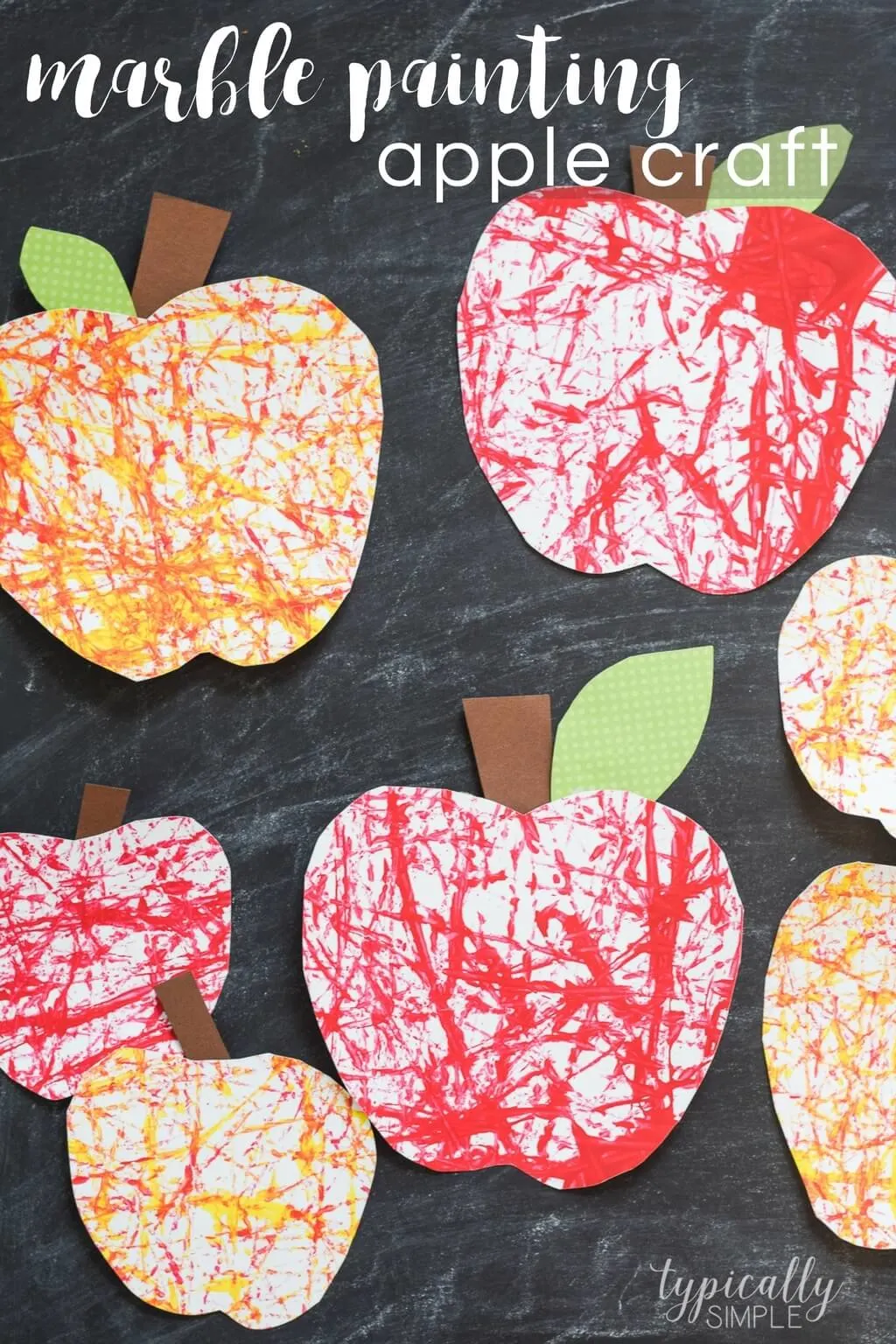 4. Paper Plate Apple Craft
Easy enough, or what do you think?
5. Apple Tree Counting Game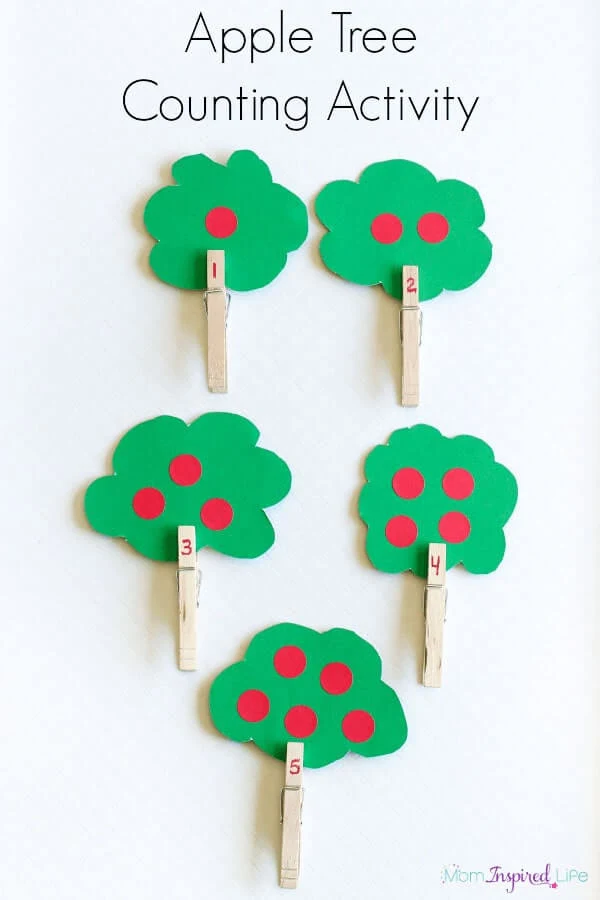 6. Apple Writing Template
This apple writing template on the other hand is geared toward older children.
It helps them practice their writing skills in a fun way.
Our apple writing template can be used to write an apple poem, facts about apples, or a story about apples.
In case you have no idea what to write on your apple writing template, go check out these matching Apple Quotes for Kids.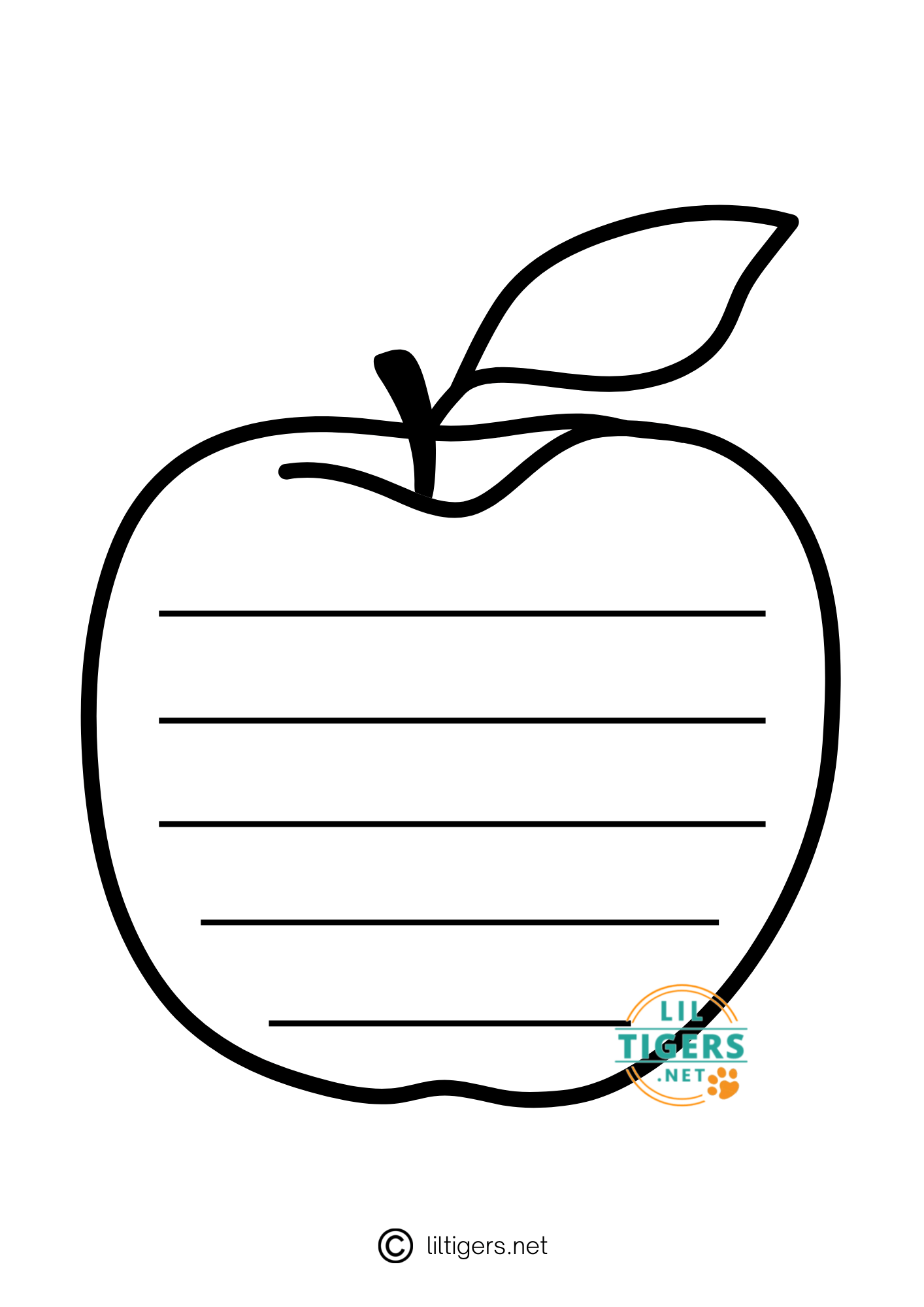 If you are interested in more apple crafts, go check out these 25 Preschool Apple Crafts next.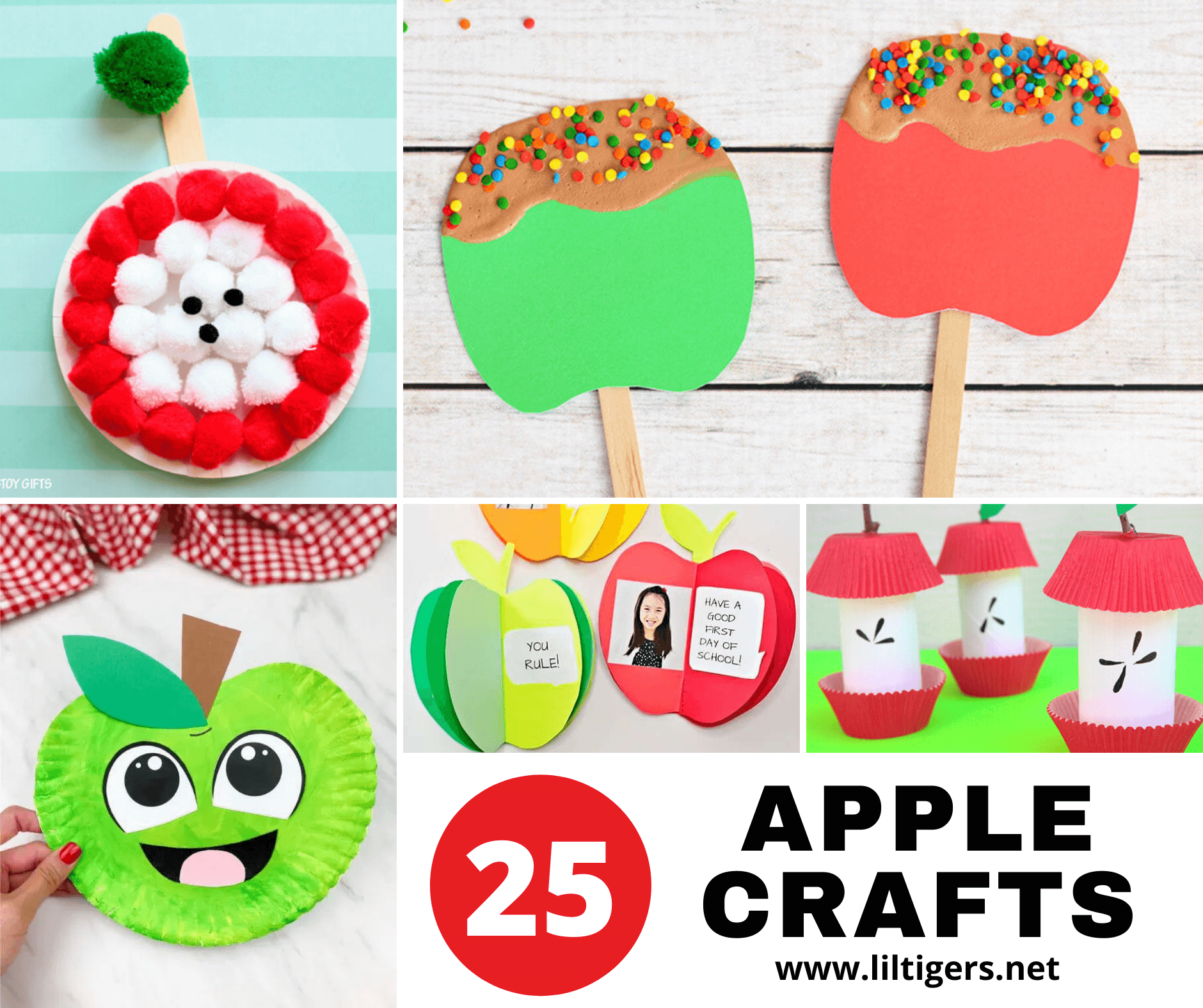 ---
Apple Quotes for Kids
In case you like to add a fun apple phrase to your printable apple craft template here are some fun apple quotes for kids.
To see our full list of 95 Apple Sayings for Kids click here.
"The apple never falls far from the tree." – Unknown
"Our relationship is sweet too, but don't try to take a bite out of it!" – Unknown
"The apple of my eye." – Unknown
"Comparing apples and oranges." – Unknown
"Rotten to the core." – Unknown
"The "big Apple" – Unknown
How to Download Your Free Printable Apple Templates Pdf
Pin These Free Apple Craft Template Printables