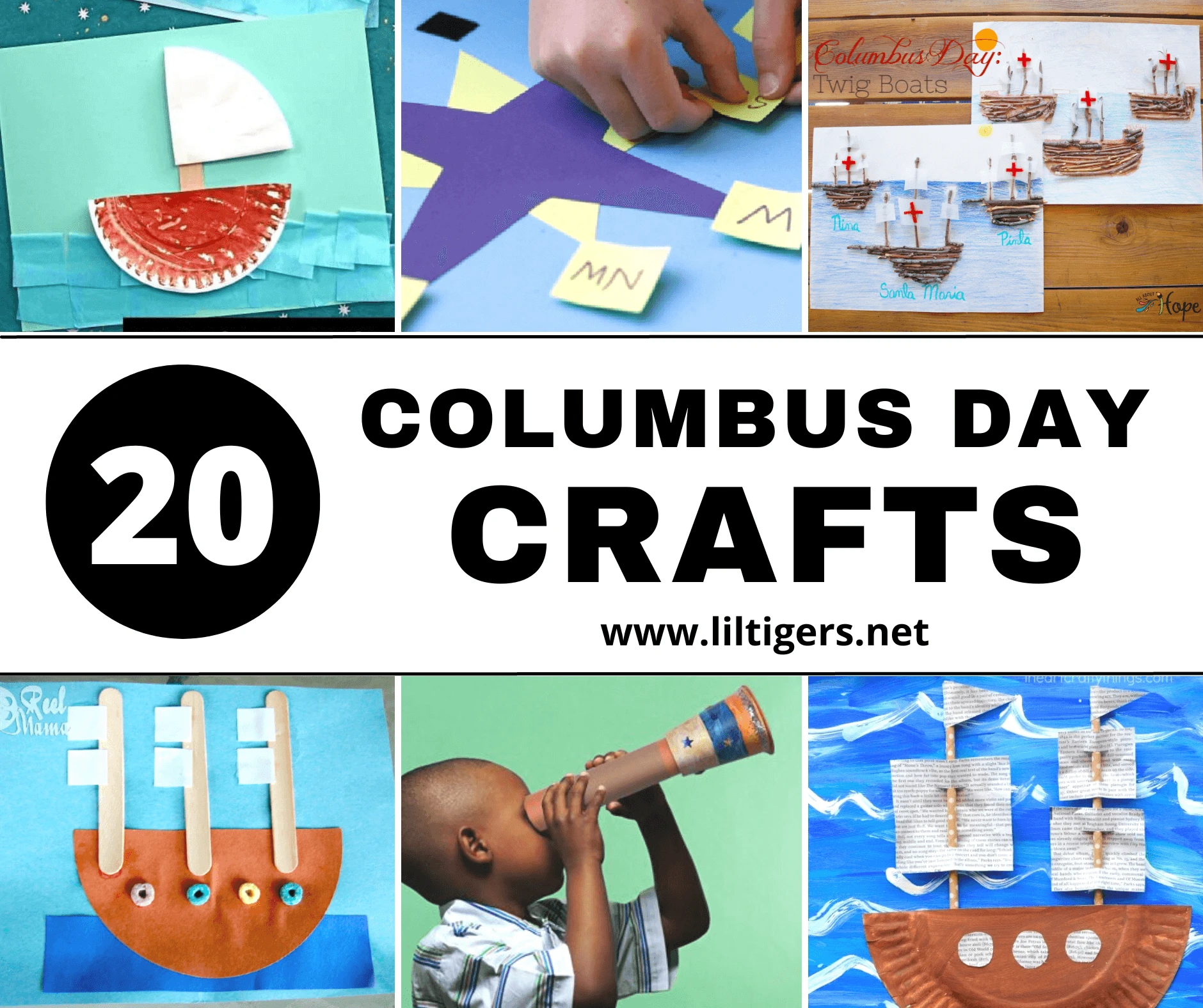 There are affiliate links in this post, meaning, at no additional cost to you, I will be compensated if you click through and take action. As an Amazon Associate, I earn from qualifying purchases.
Before we get started with our Columbus day crafts and activities, let's find out the history of this holiday.
Why is Columbus Day Celebrated?
Columbus Day is a holiday in the United States and commemorates the landing of Christopher Columbus in the Americas in 1492. It is also called Indigenous Peoples' Day.
This year we celebrate Columbus Day on Monday, October 10.
Columbus Day is celebrated since 1792 and became a federal holiday in 1937.
Christopher Columbus
Christopher Columbus was an Italian-born explorer. He set sail in August 1492 in the name of the monarch King Ferdinand of Spain bound Asia.
He intended to chart a western sea route to China, India, and the islands of Asia.
Instead, on October 12, 1492, he stumbled in the Bahamas. His crew were the first European to explore America since the 10th century.
To learn all about his journey and more facts about Columbus Day take a look here.
Columbus Day Books for Kids
Christopher Columbus Day Crafts for Kids
Christopher Columbus Day is around the corner. Here are some great Columbus Day craft ideas for kids.
Our list includes everything from printables over to Columbus Day crafts for toddlers, preschoolers, and Kindergartner.
Let's get started.
Columbus Day Crafts for Toddlers
Let's start off with our Columbus Day activities for toddlers.
These Christopher Columbus crafts are easy enough for them to manage by themselves and will bring a lot of fun with them.
Toddler Columbus Day Crafts
Columbus Day Crafts for Preschoolers
Preschoolers can already be challenged to improve their motor skills. They will enjoy these Columbus Day preschool crafts.
Preschool Columbus Day Crafts
Did you enjoy our fun Columbus Day activities?
Then check out our popular Scarecrow Crafts and Hedgehog Projects, or Pumpkin Crafts for Kids next.
Kindergarten Columbus Day Crafts
Your child is already in Kindergarten? Then check out the following Columbus Day kindergarten crafts.
Christopher Columbus Day Crafts for Kindergartner
Free Columbus Day Printables
Do you like to work with printables? Then check out these Christopher Columbus printables and implement an educational lesson with your crafts for Columbus day.
---
Why not listen to the Columbus Day song while crafting? Here it is for you:
Pin these Columbus Day Crafts
Don't forget to save these Christopher Columbus Crafts on Pinterest for later! Be sure you are following along with Lil Tigers here.
---
Stay Updated