Look into these 10+ artistic and straightforward Do-It-Yourself Christmas Cards that you can make with your kids at the comfort of your home.
These creative and imaginative Christmas cards for your kids only require essential supplies.
What's more, is that you can make these cards in no time because of their simplicity, so you got it covered for your last-minute whims.
Have fun with your kids while having these fun ways to make some imaginative Christmas cards.
10+ Ways to DIY Christmas Cards
It is once again the best time of the year for the kids!
Everybody has their list of things to buy and who to send gifts to whom. You can show your love this best time of the year with a nicely crafted Christmas card.
Feel free to choose from various awesome card designs, from simple to the most intricate ones on Templatemonkey.
Spend some time crafting these cute Christmas cards with your little ones.
These will give that nudge of "A little smile, a word of cheer, A bit of love from someone near."
Christmas cards are the perfect way to carry through what you want to express with writing and art.
Show your affection and appreciation when you would rather have handmade cards with your kids than the commercial way of buying Christmas cards from the store.
This is not only a great option but also the best choice!
Make Some Fun with Pasta
Have you and your kids had a good time with pasta?
Make use of those bow ties to make some pasta wreaths on our kid's Christmas cards. This creative trick is affordable yet incredibly practical.
You can paint some dried pasta bow ties with your kid's desired color and put in a ribbon to make these adorable pasta wreaths.
Add a bit more fun to these pasta ribbons, and let your kids sprinkle their artwork with glitter to add some extra magic dust.
Adorable Cupcake Wrapper Trees
What better idea can you have after eating some saccharine-filled cupcakes?
Don't let those cupcake wrappers go to waste. You can get some concepts for the initial design at TemplateMonkey. Make use of them for some Do-It-Yourself Christmas cards for your kids.
This idea is great for both parents and childcarer's running out of imaginative ideas to make Christmas cards.
All you need to do is simply get some bright Christmas cupcake wrappers and fold them into different sizes.
And voila — you got the perfect Christmas tree on your kid's Christmas cards!
Paper Cup Angels
How about making some angels out of paper cups to make some Do-It-Yourself Christmas cards for your kids?
That sounds like a great idea. You can opt to have small cutouts to make these friendly, sunny angels.
Your children will love giving each little angel a different character by decorating them individually.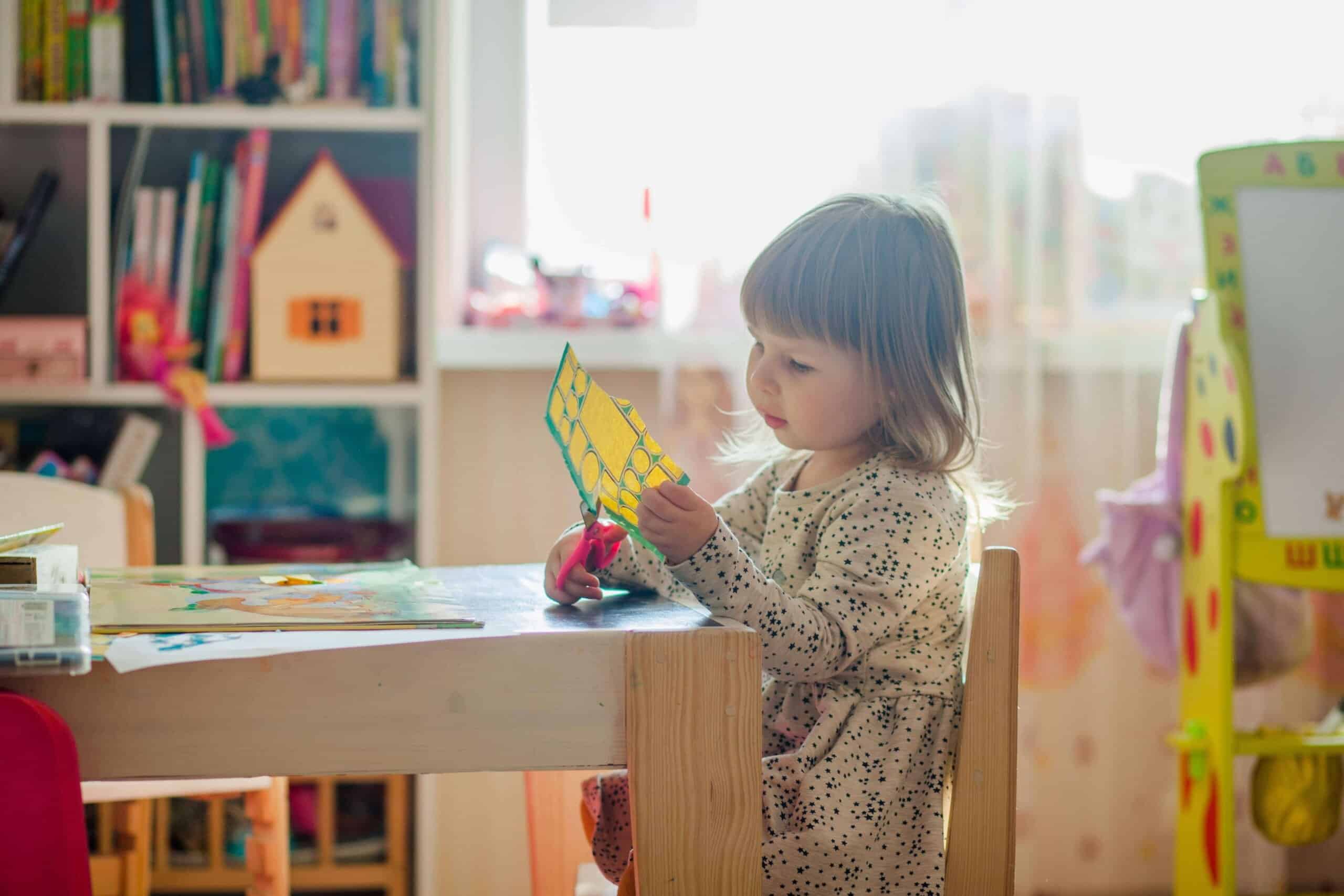 Snowmen in Ribbons
Have you seen a square snowman?
The good news is that you can make some do-it-yourself Christmas cards for your kids or with your kids in a fun and interactive way.
You can follow this easy idea that works well if you only have a white card to hand with this ribbon snowman.
All you need to do is glue a ribbon at the snowman's horizontal center, draw the face, and glue in some buttons.
Now you have the perfect glam for those square snowmen Christmas cards in ribbons.
Popping Christmas Trees
Those pop-up pages from your children's storybook are now ones you can make with them.
This craft is one for slightly older children. Do it with them for a beautiful do-it-yourself Christmas card! Your children will surely be amazed at how they can make this delightful magic on their holiday cards.
They can have the tree decorated like a real Christmas tree you have set up at home. This craft is a bit tricky, so it is recommended that you follow a quick and simple pop-up tutorial.
Santa On Your Handprint
You will be surprised when you can make the face of Santa in only one second. Yes, you can make it easy peasy.
Help your kids paint their palms with some white watercolor and dab a palm on the front page of your DIY Christmas card.
These Christmas cards will surely be cherished by the kids and will be keepsakes from when the children were young.
Snowglobe Christmas Cards
If you are going to give these cute Do-It-Yourself Christmas cards to your children's grandparents, this is the perfect match.
With a two-dimensional snowglobe design at the front of the Christmas card, you can enclose a photo of your little one. Let them help with the craft.
This sweet Christmas card is a perfect gift to your sentimental loved ones from your children's creativity with love.
Reindeer on Your Fingerprints
When your children love to get mucky, this is the perfect craft for them for the season of the year. Help your kids create this do-it-yourself Christmas card using the tip of their fingerprints!
Dip your fingers in shades of brown watercolor and dab it on the card. You can draw the reindeer's eyes, nose, and ears using colored pens for a flashy effect.
Make as many reindeer as you want and adorn them with scribbles of fairy lights and snowflakes for that added charm.
Why not try our popular holiday posts next: Try this 12 Days of Christmas Activities, Calming Christmas Glitter Jar, make these adorable Cupcake Liner Ornaments, one of those 25 Fun Christmas Crafts for Kids, or our New Years' Eve Family Game next.
Christmas Tree Strips
So you are running out of time, and you need plenty of Christmas cards to give to your loved ones or practically anybody.
If your time is limited, but you certainly want to be unorthodox and thoughtful, then having some strips to make your Christmas tree will pull your holiday woes away.
Have your kids help you by pasting these colorful strips of paper horizontally to form a Christmas tree at the front of the page.
This simple do-it-yourself Christmas card is going to be your last-minute angel for the most hectic season of the year.
Bead Gift Mosaic
For sure, your little ones would love some detailed and small works of art for that quick do-it-yourself Christmas card.
You might want to change your design to something classy as these bead gift-patterned mosaics.
Draw some thin lines using a pencil to mark as a pattern for your kids to outline to glue the beads. Play with red and green shades to add character to the mosaic patterns for this quick work of art.
Button Fairy Lights
Do you have a stack of colorful buttons at home? Make the best use of them by making them as decor for your Christmas cards.
You can glue assorted colors and sizes of these buttons to the page of your Christmas cards to make appealing patterns to your do-it-yourself last-minute Christmas cards.
These imaginative yet straightforward baubles will make a delightful yet affordable way to send a greeting for the holiday season.
Make them with your children and gather beautiful ideas on making your Christmas card designs better.
Potato Cuttings on your Snowman
Sure, kids love potatoes and stamps. Potato printings for some school art projects have made a significant part of every child's memory for fun.
You will only need a cutout potato and a white watercolor or water-based acrylic or poster paint. All you need to have is a piece of cutout potato and dab some white paint on it on a piece of paper for your Christmas card.
This is very easy to make for that quick fix for your Christmas chores.
Are you interested in more DIY Kids Activities, Arts & Crafts, and Easy Science Experiments?
Subscribe to our newsletter now and never miss an update on new ideas for kids or free printables!
Click here
Snowflake Lacing Cards
This type of design for your kids' DIY Christmas card is for older children, including stitching. You can also teach younger ones how to make these cards with extra caution since you will be using needles.
All you need to have is a card stock of colorful cards of your choice, colored yarn, needles, pencils, a ruler, scissors, and some decorative fabric strips.
To start off, you have to thread the yarn through the needle and lay out everything to make your snowflake lacing cards. Then, fold your card in half and make a card.
Afterward, open it again so that you can do the lacing on the front side. Use the ruler to mark outlines for your stitches, and from there, you can start stitching for the snowflakes!
Silhouette Christmas Cards
This super easy-to-make DIY Christmas card for your kid is elementary and gorgeous at the same time.
Since this is simple, you can make it as young as toddlers.
All you need to make this card are pastel colors, paper cards of your choice, scissors, a pencil, and some black paper for the silhouette.
You can start off by coloring the front part of the card with monochromatic colors. Then draw a pattern on some Christmas ensembles' black paper like a Christmas tree or a Christmas ball.
Cut through the pattern lines and stick the black paper with the hollowed cutout on the colored part of the front part of the card. There you go!
Oh and here are 50+ Christmas Card Messages for Kids to add to your card. Go check them out here.
Now is your turn.
I hope you liked Emma's DIY Christmas Card Ideas for Kids!
Either way, let me know! I love to hear from you.
Pin these Christmas Card DIY Ideas
Don't forget to save these DIY Christmas Card Ideas on Pinterest for later! Be sure you are following along with Lil Tigers here.
About the author
Emma De León is a Content Writer who has her fingers in all sorts of pies. She writes content in a variety of niches such as Design, Marketing, Education, Relationships, and a lot more!
Emma De León Content Editor email: em[email protected] Template Monkey, Cebu City Philippines www.templatemonkey.com
Follow us on Instagram, Pinterest, Tik Tok, and join our Facebook group "Free Kids Activities Arts & Crafts" for more fun DIY Kid's Activities, Arts & Crafts, and Science Experiments.