Are you looking for new fun Christmas crafts for kids? Then try one of these 25+ Easy Christmas Crafts for Toddlers and Preschoolers!
In this pre-k Christmas crafts list, you will find everything from handmade Christmas ornament ideas, to Christmas arts and crafts, activities, and free holiday printables.
Read more here!
Christmas is right around the corner!
Winter holidays are the perfect season for a cup of hot chocolate, Christmas tunes, and some DIY holiday craft fun with the family!
Take a look at these simple Christmas project ideas and keepsakes for kids. They are super cute!
I divided all holiday activities into three sections:
Christmas Crafts
Christmas Ornaments
Christmas Activities and Free Printables
Please note that all Christmas activity step-by-step tutorials can be found by clicking on the project's name. It will lead you directly to the instructions!
Let's dive right in!
DIY Christmas Crafts for Toddlers
By Two Kids and a Coupon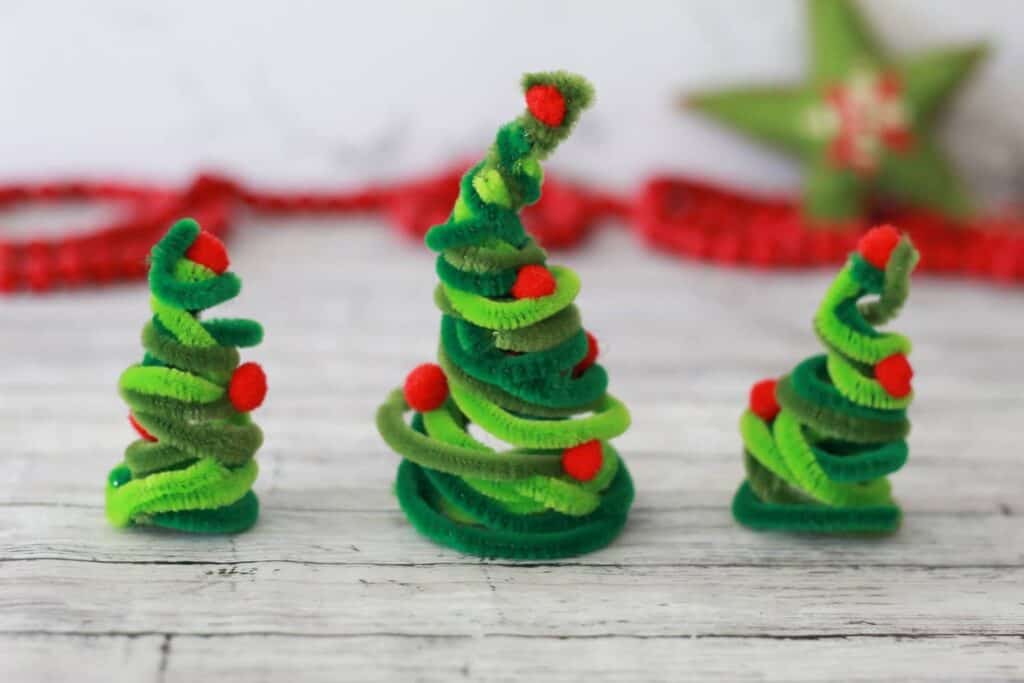 This easy and fun kid-friendly pipe cleaner Christmas tree craft is an easy and fun project to make together this holiday season!
By Simple Everyday Mom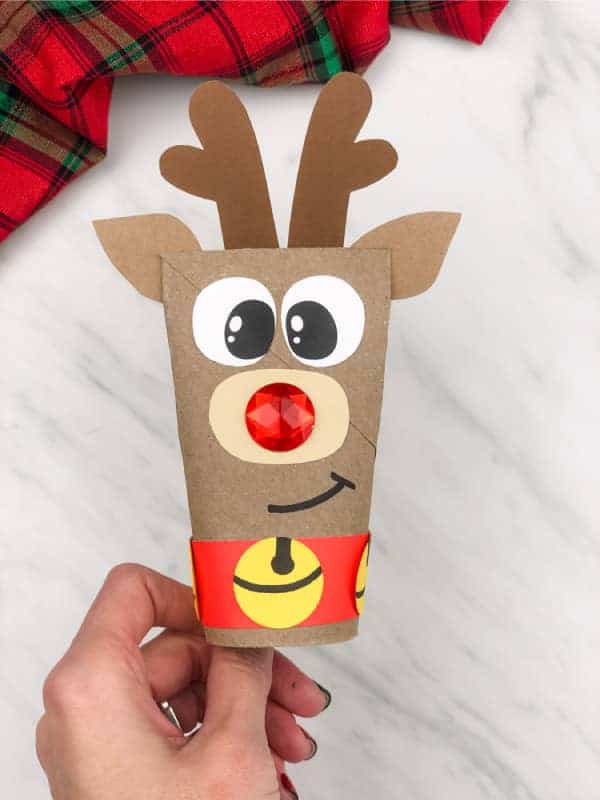 Rudolph the red-nose reindeer is a super cute and easy toilet paper roll craft for preschoolers. Click through now and see the full step-by-step instruction!
By Lil Tigers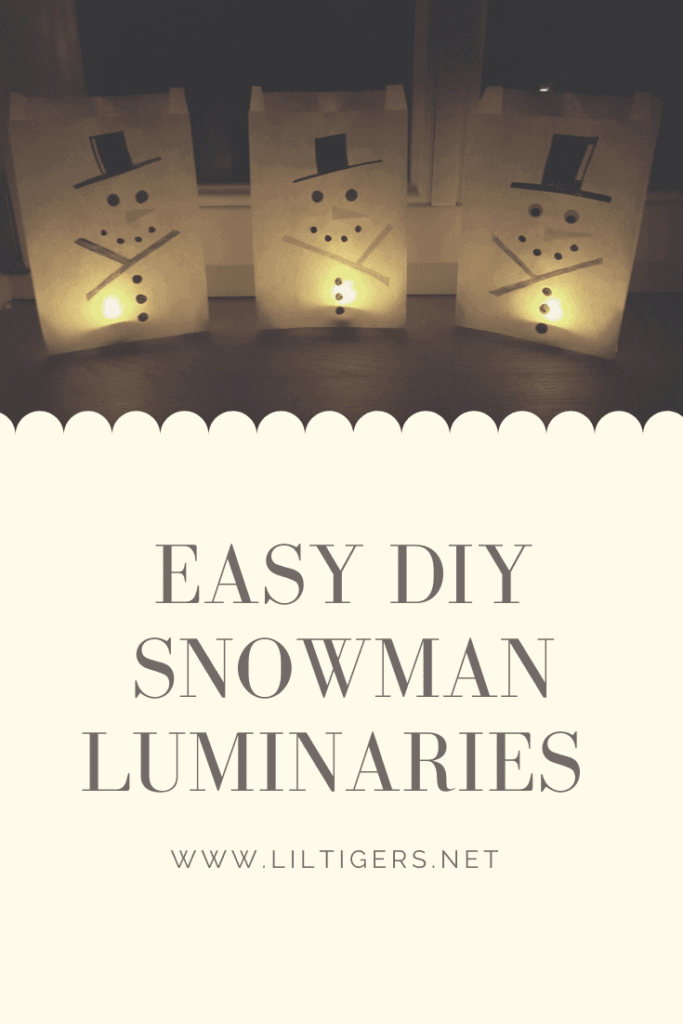 Try this super easy DIY Christmas Decoration Project with your kids. Those flame-free snowman luminaries are done within minutes and light up your rooms just in time for the holidays!
By Champagne and Sugarplums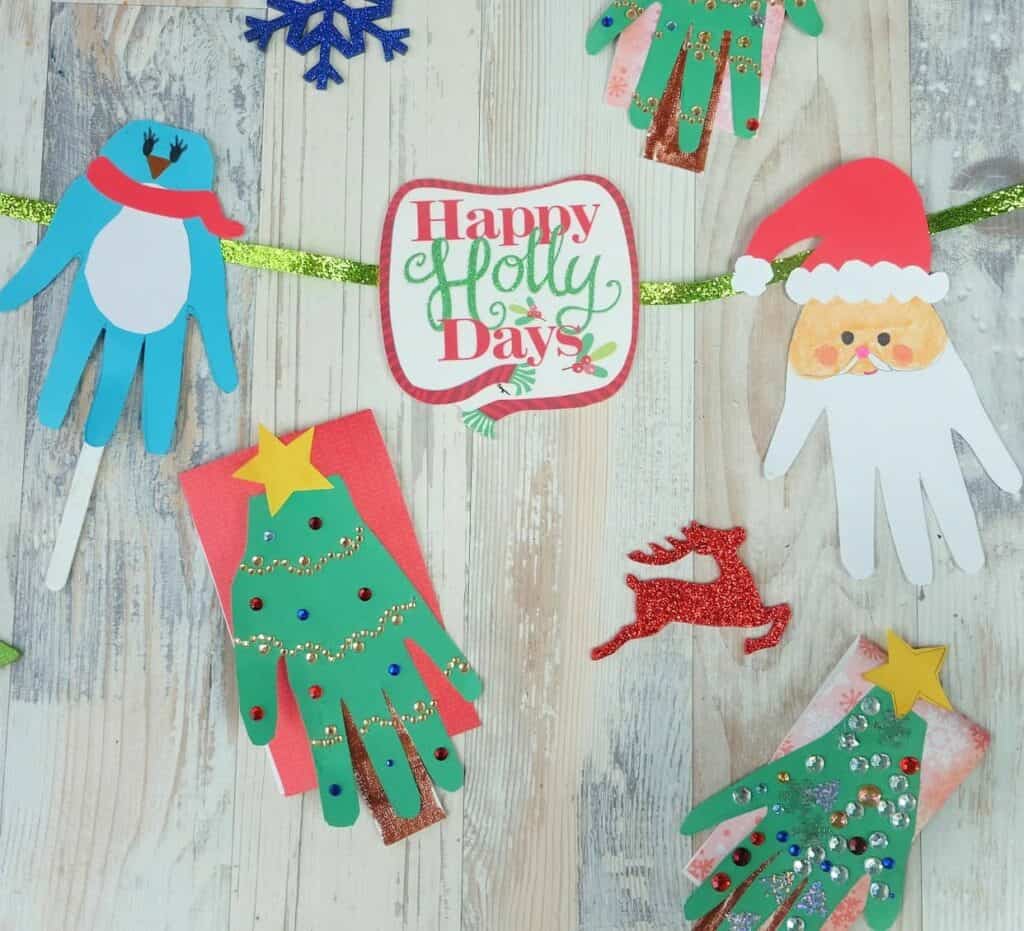 Cute and Easy Christmas Handprint kid's craft idea. Three different handprint ideas to create, with three different ways to display them!
By Lil Tigers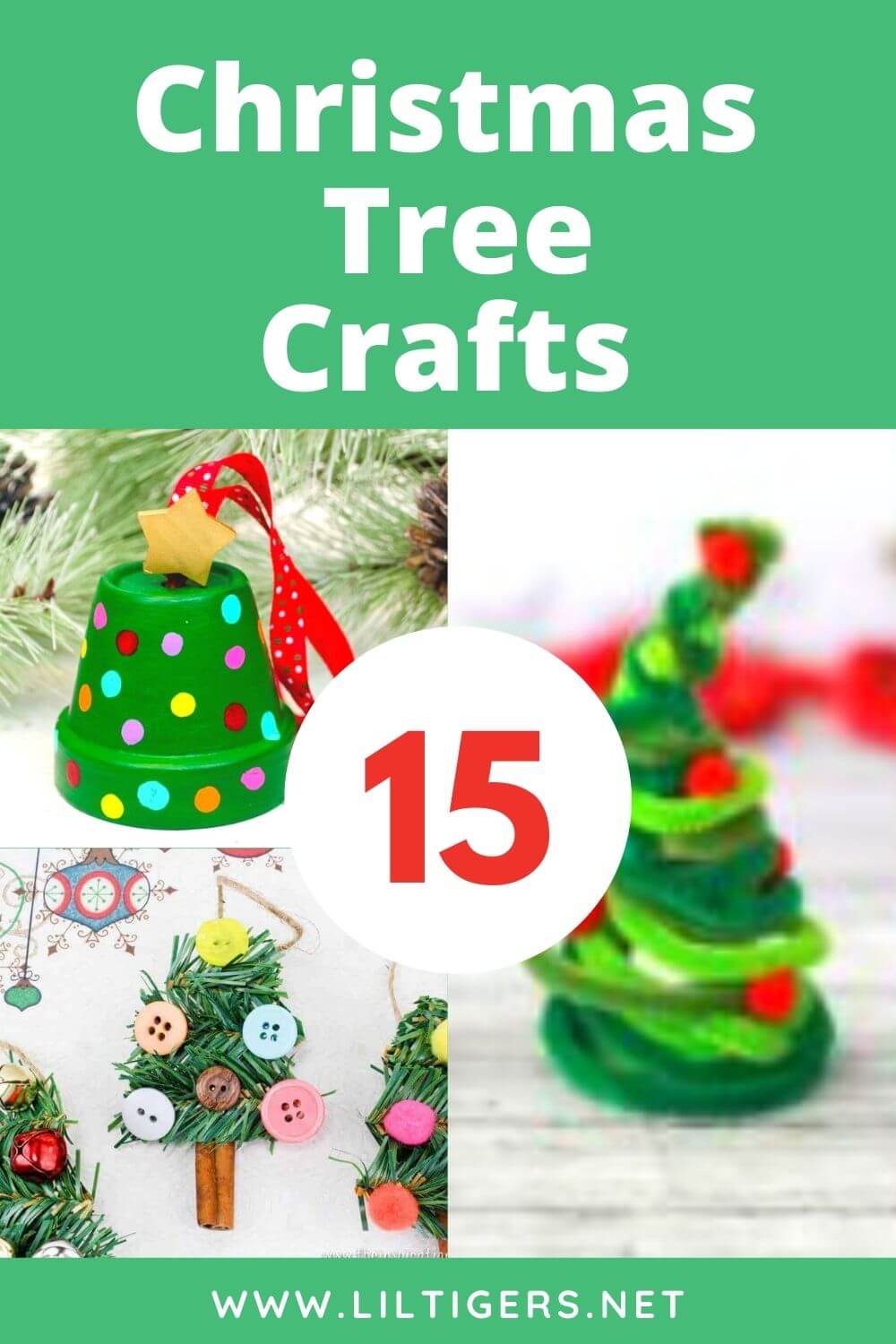 Try one of these 15 adorable Christmas tree projects. They are the perfect December activities for preschool.
By Lil Tigers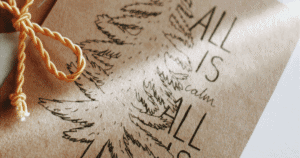 Learn here 10 fun ways how to DIY your Christmas Cards quickly and easily at home!
By Cenzerely Yours – Adventures in Motherhood
This is the season for some crafting! Try one of these easy-peasy Christmas cards you can make with kids. They add the perfect keepsake to any holiday gift.
By Easy Budget Recipes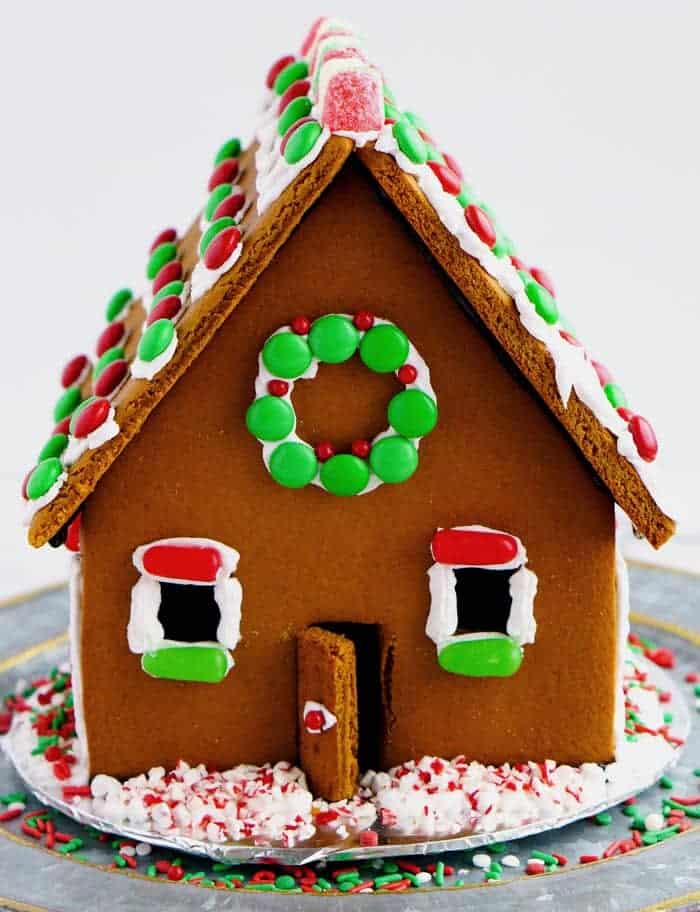 Our Homemade Gingerbread Houses Recipe is more than a recipe; it's a tradition. Ours comes complete with a template. Our recipe costs just $6.95 to make 2 large houses!
Are not Gingerbread Houses the perfect edible Christmas crafts for preschoolers? My children sure love them!
This STEM Christmas project is nice for older children. Make with help of Borax nice crystal ornaments.
By Chaotically Yours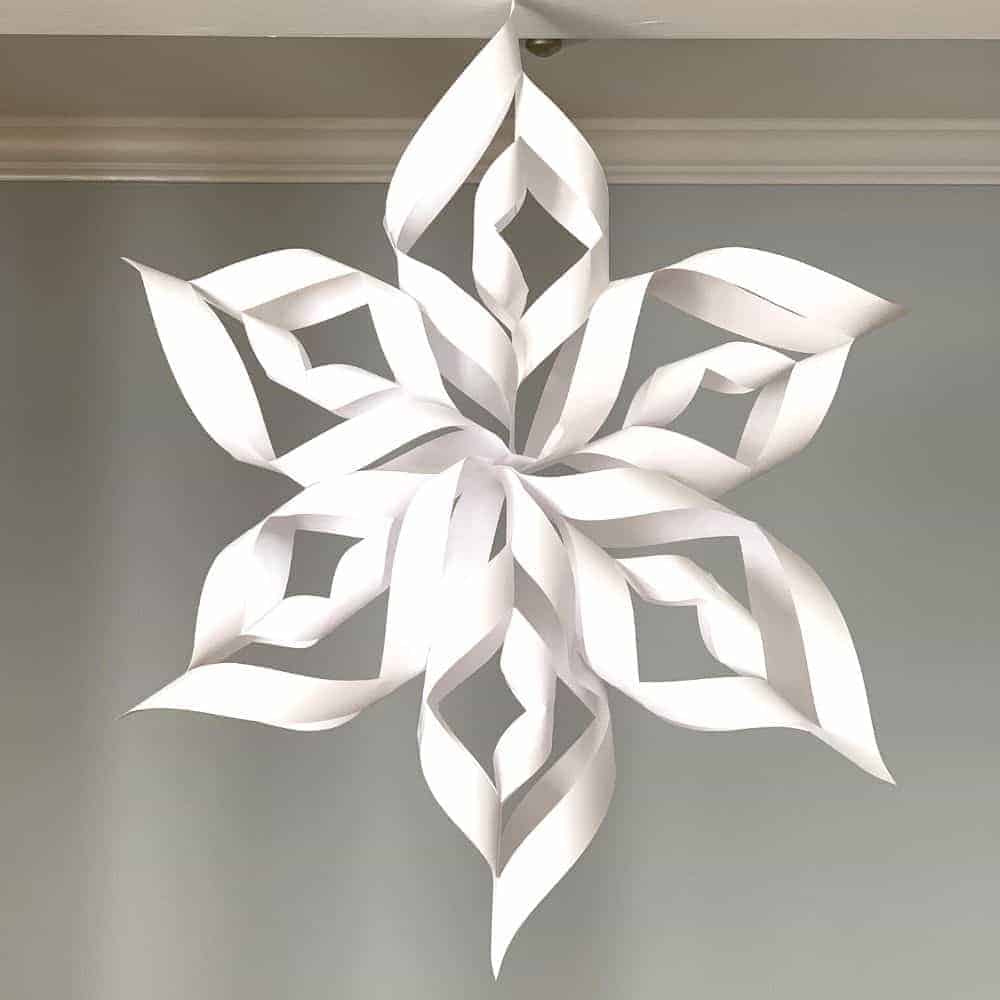 These giant 3D snowflakes are a great Christmas activity to do with kids! Easy to master and quick to make, you only need a couple of common items to make them!
By Ottawa Mommy Club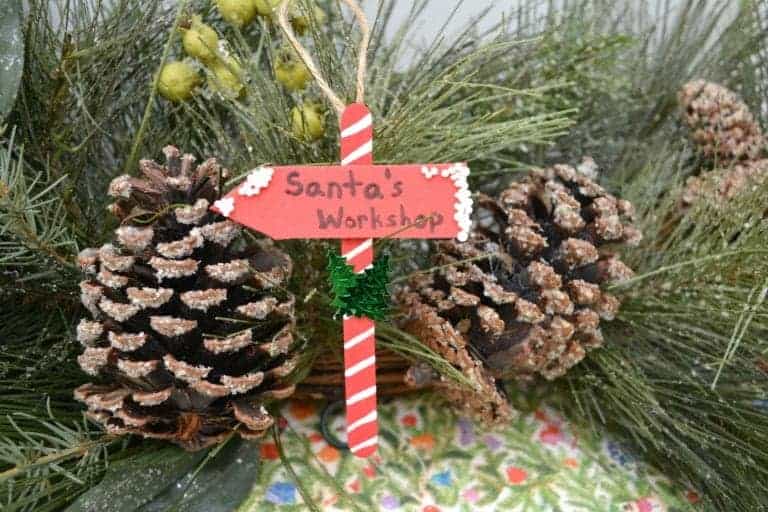 This Santa's workshop ornament is so cute, don't you think? Not only that, it's one your kids can make when they're looking for something new to do on a Saturday afternoon or during Christmas vacation.
By Lil Tigers
Make your own Snowman Glitter Jar and calm down during this busy holiday season!
By Moms Creative Cupboard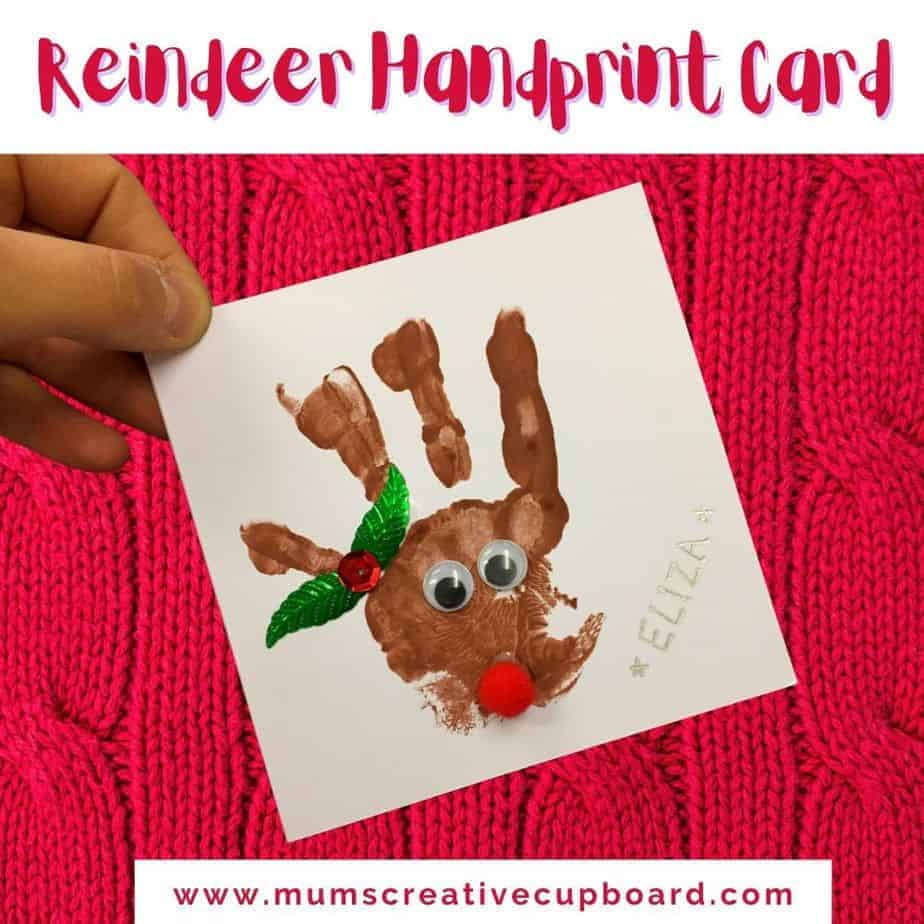 These toddler handprint crafts are perfect for making memories at Christmas with little ones and having a lot of fun as you do so! There's Santa's reindeer with our favorite googly eyes or a fun fingerprint Christmas tree to choose from.
They make for sure a sweet Pre k Christmas gift!
By Mombrite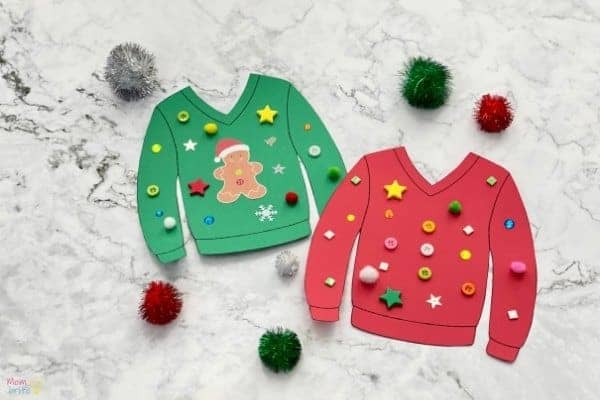 This ugly sweater craft is easy and fun for the kids and makes nice Christmas crafts for toddlers to make. They will enjoy using their creativity to decorate these sweaters. The uglier the better!
Are you interested in more kid's activities, arts & crafts, and science experiments?
Subscribe to our newsletter now and never miss an update!
Click here
By Sustain My Craft Habit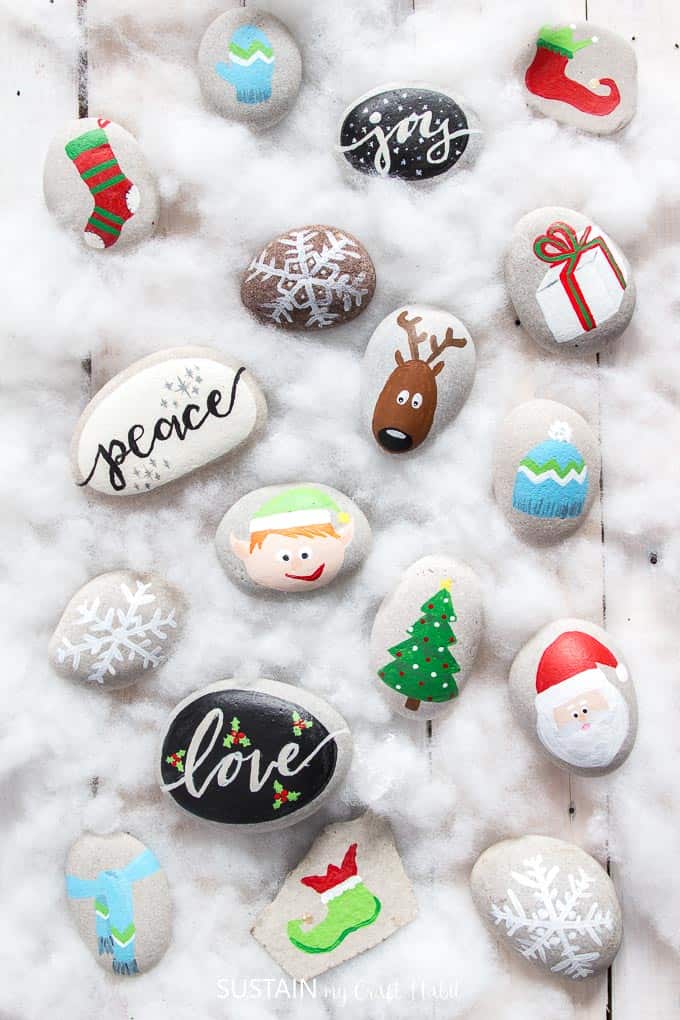 Rock painting continues to be a popular trend. It's fun and relaxing to make little works of art on these tiny, natural canvases.
Keep reading below for our tutorial on how to paint magical little elf shoes on rocks just in time for Christmas.
By Team Cartwright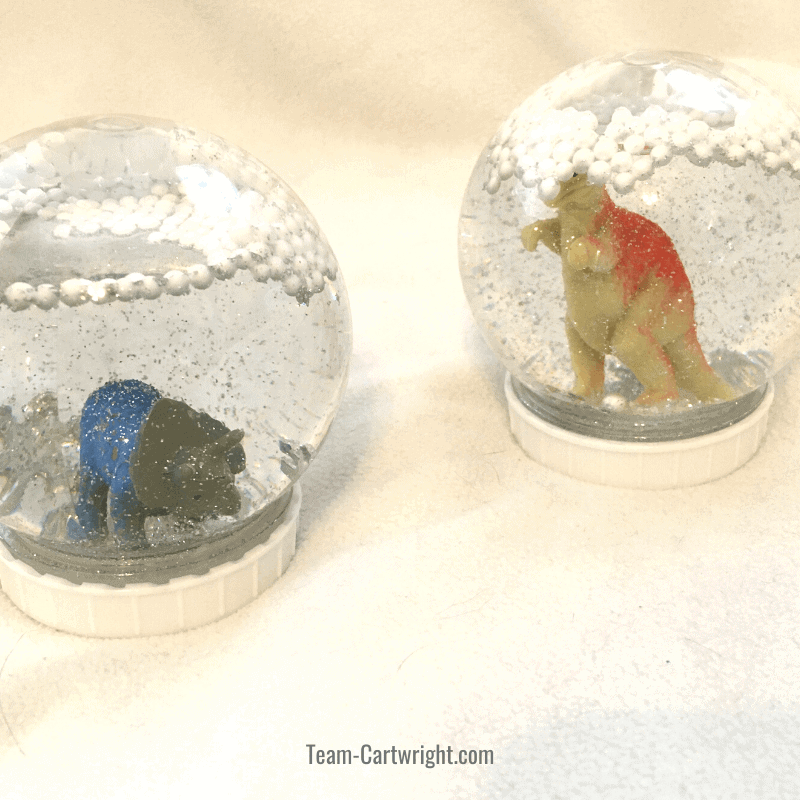 Is your kid a dinosaur lover? Then try this unique DIY Christmas project with them! Make an easy DIY snow globe as unique as your child! Easy, fun, and festive.
By Tshanina Peterson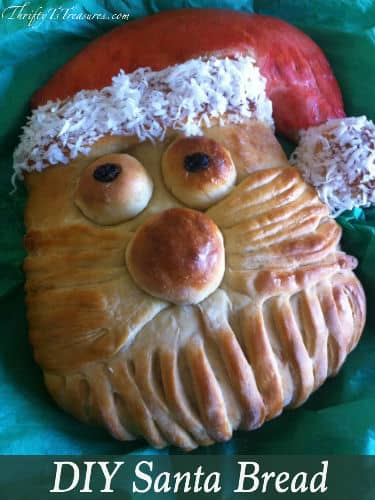 Are you looking for a fun Christmas project for the entire family?
You'll have a blast creating this DIY Santa Bread.
It's the perfect indoor activity for a cold winter day and you'll likely find your kiddos peeking in the oven door to watch it bake.
Christmas Ornaments
By Lil Tigers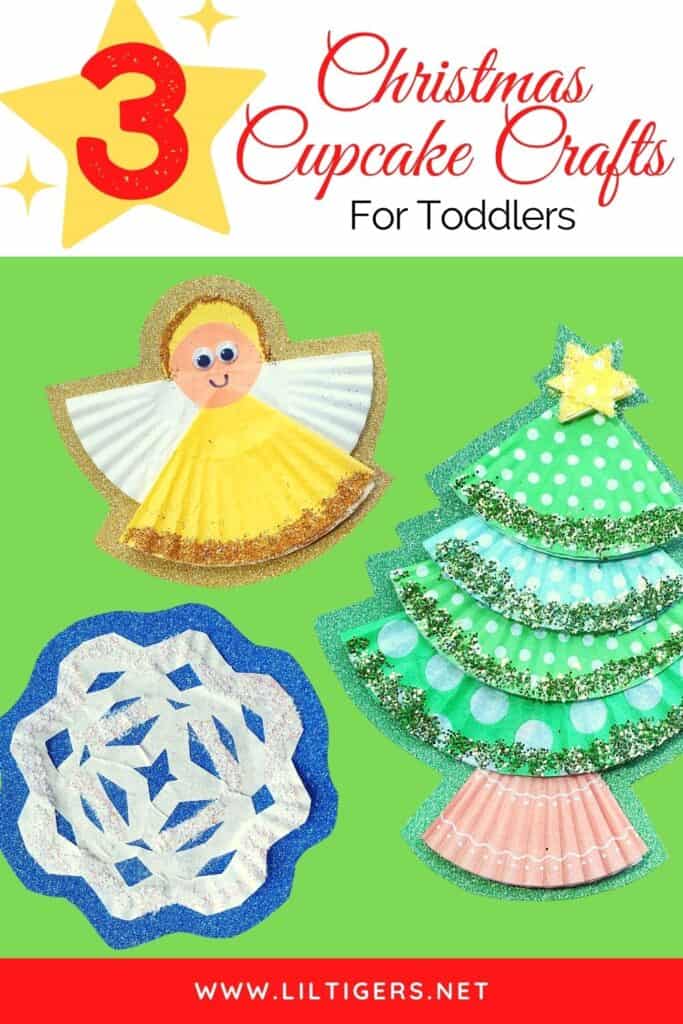 Make these adorable ornaments out of cupcake liners. We show you how to make a Christmas tree, snowflakes, and an angel.
By Lil Tigers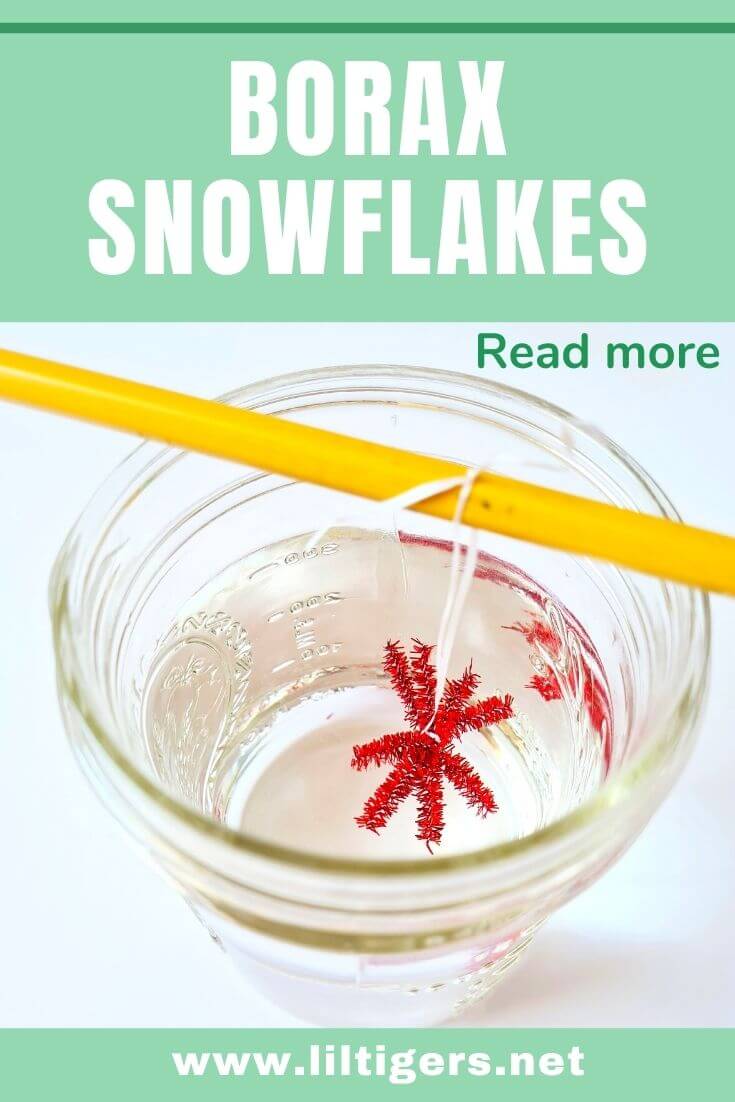 By Three Kids, Three Cats, and a Husband
This easy straw Christmas tree craft can be used as a tree ornament, but you can also glue it to a folded piece of cardstock, making a pretty cool homemade Christmas card.
By Fluxing Well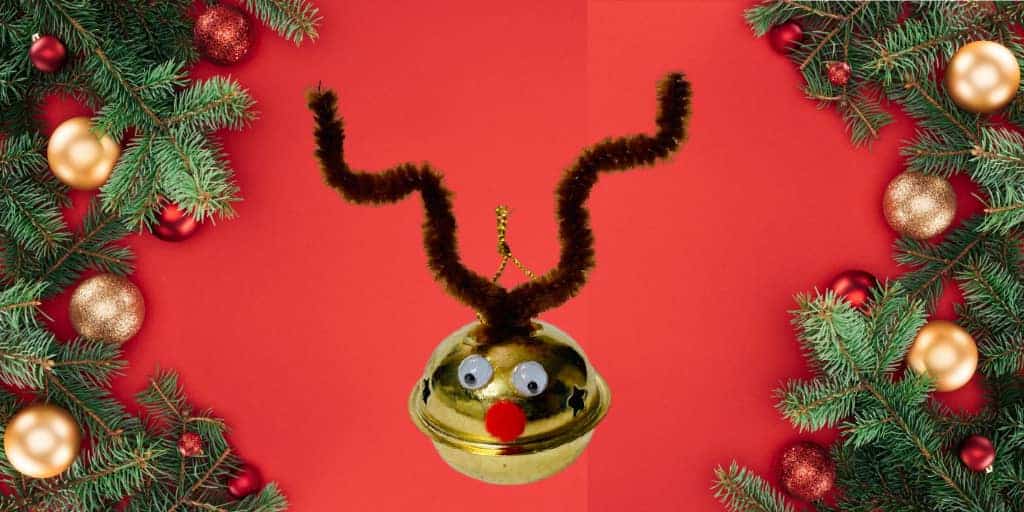 This easy reindeer ornament craft is fun to make. It's also very inexpensive. Write the date on the bottom and you will have a cute keepsake to hang on a Christmas tree.
By Feeling Nifty
Kids of all ages will love making these easy paint swirl ornaments using Dollar Tree craft paint and clear plastic ornaments.
No-mess craft since the paint is inside the ornament! Everyone will have fun picking their own paint color, squeezing the paint into the balls, and watching the magic happen.
A full-length YouTube tutorial is also included.
By Handmade in the Heartland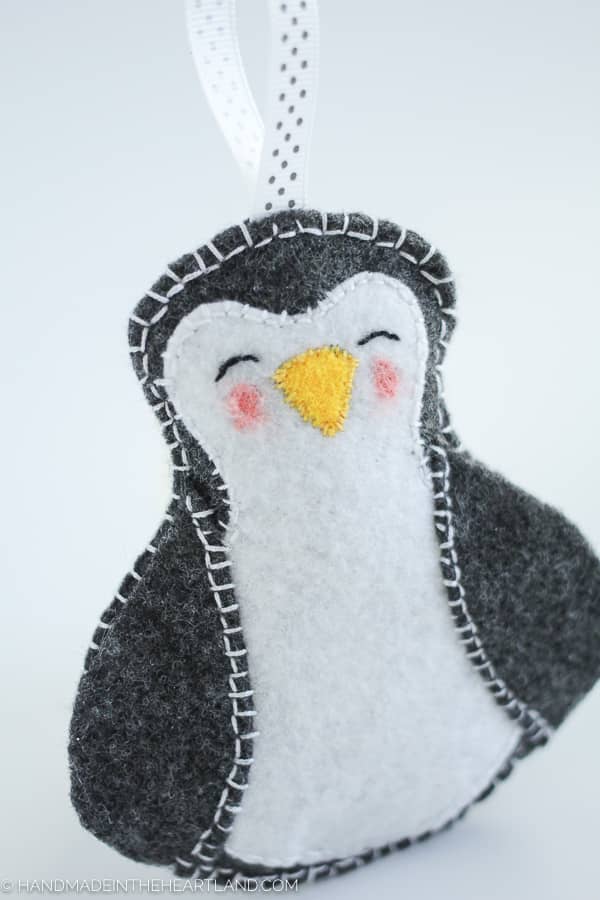 Making felt ornaments is so fun! Use this pattern to make a penguin ornament
Do you still need Christmas gift inspirations? Then check out our Kids Gift Guide!
Or how about telling your kids some fun Gingerbread Man Joke?
Here are 25 Best Gingerbread Man Jokes, or 60 Fun Outdoor Winter Activities for Kids.
By Lil Tigers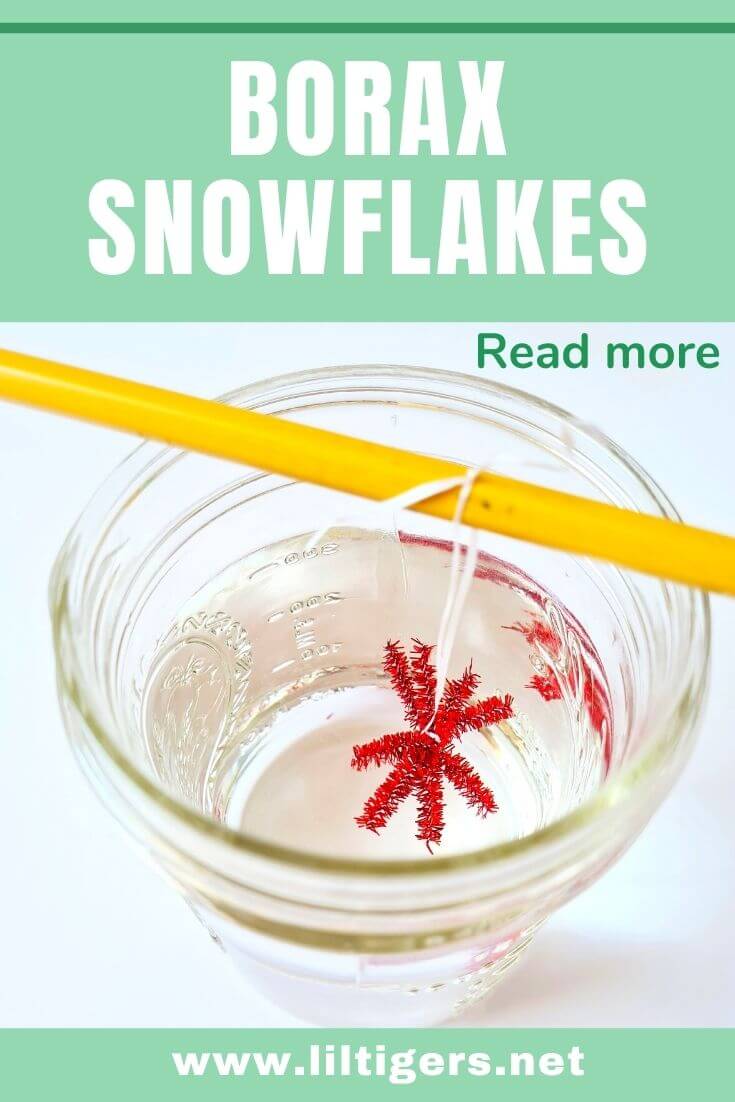 Try this fun winter STEM experiment and make your own Borax Ornaments. See full instruction and learn about the science behind it.
By Hungarican Journey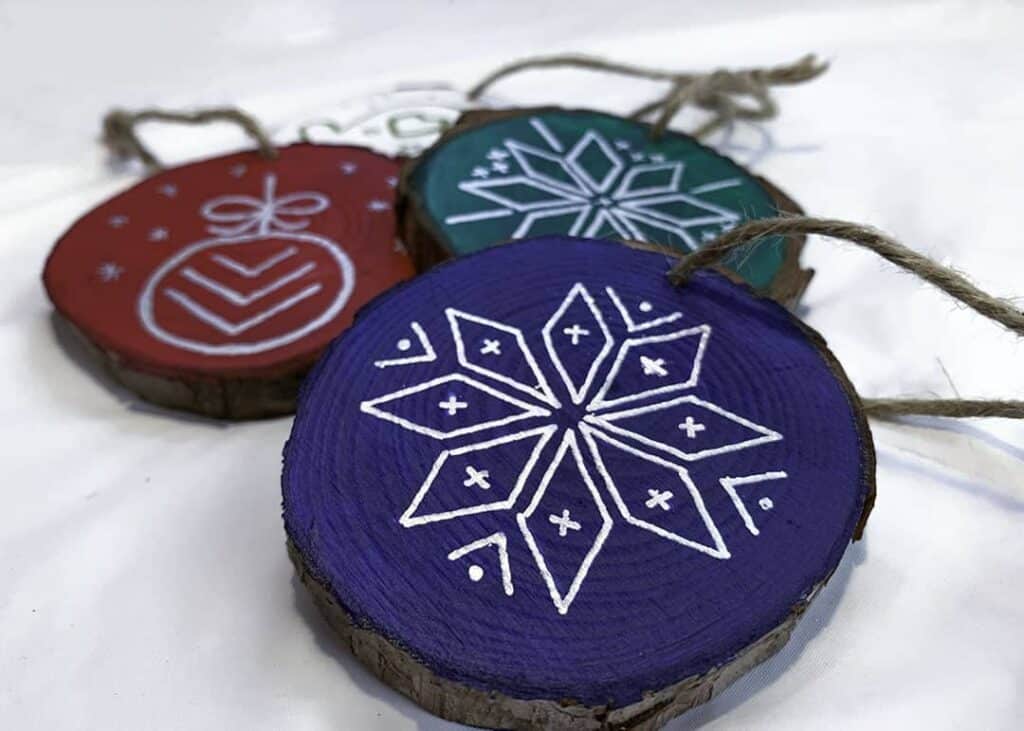 A cute and easy Christmas craft that kids and adults can enjoy making together. Paint wood slice ornaments with beautiful nordic patterns.
Grab the Free template and follow the tutorial.
By OH THE THINGS WE'LL MAKE!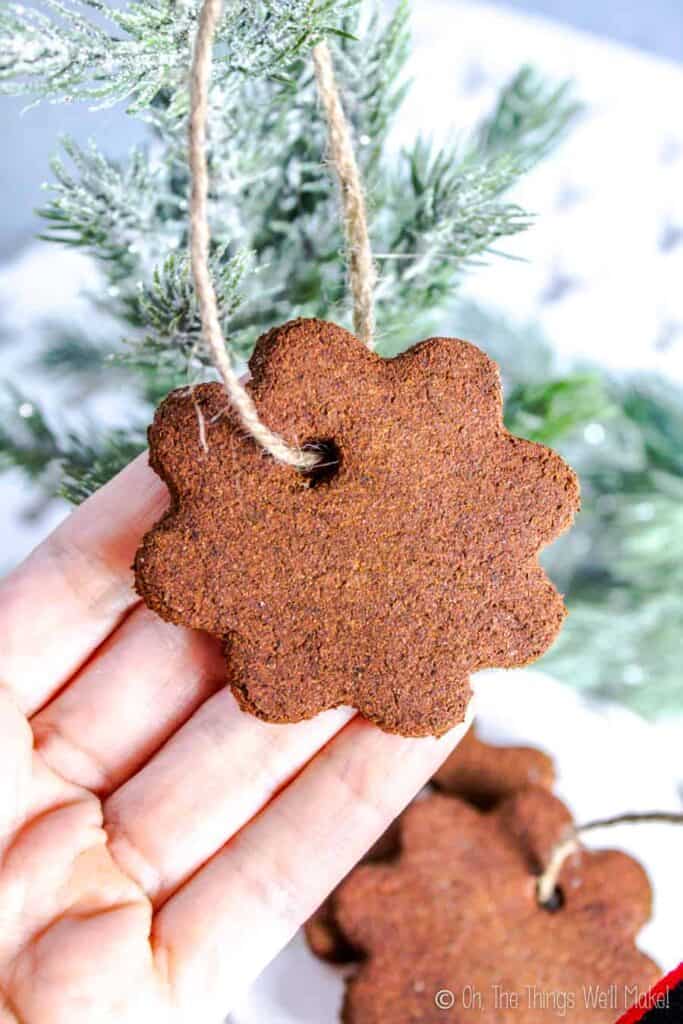 These rustic, yet beautiful cinnamon ornaments are fun to make alone or with kids. They have a subtle holiday fragrance and make a great addition to your Christmas tree. Keep them, or give them as treasured gifts.
Did your kids enjoy this cool Christmas crafts and ornaments? New Year's Eve is right around the corner.
Check out our New Year's Game and New Year's Crafts next.
If you prefer to do crafts with templates, go check out our Library of Craft Templates here.
Activities with Free Printables
By Lil Tigers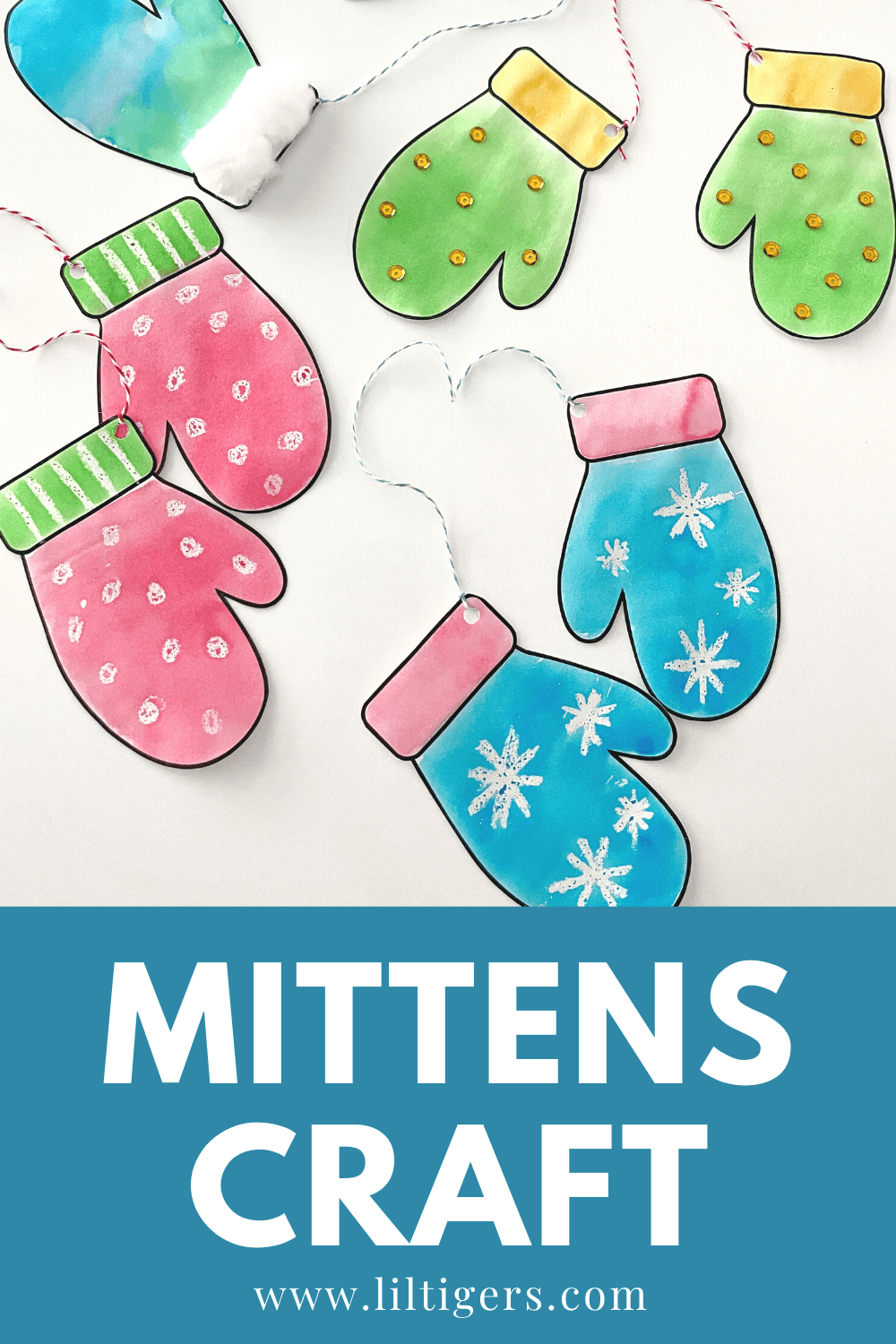 Get your free printable mitten templates and you will enjoy this activity full of Christmas painting for toddlers.
By Lil Tigers
Go check out these fun winter hat templates and decorate them during winter or right before Christmas.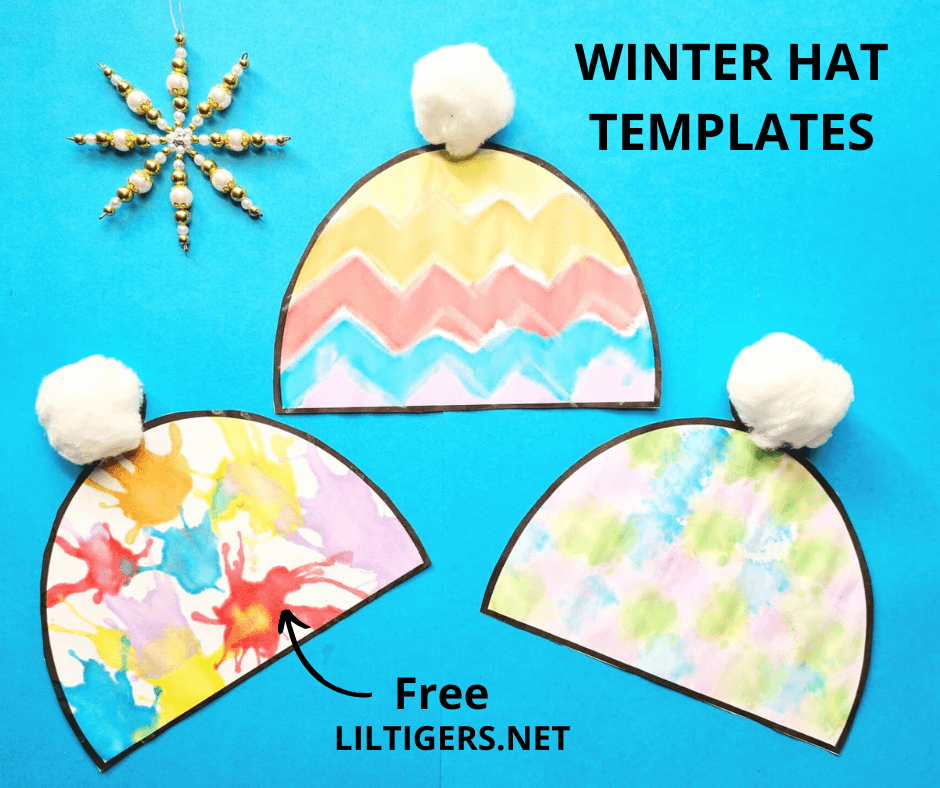 By Lil Tigers
Christmas is around the corner. Get your kids excited with these fun Christmas Bingo Printables.
By Lil Tigers
Get ready for Christmas with these adorable reindeer templates.
They come in three different sizes and in two different styles. Your reindeer craft possibilities are endless. Enjoy!
By Lil Tigers
Why not make your own snow globe Christmas ornament or card? Go check out our free snow globe templates and ideas to craft away.
In case you need some great Christmas messages for your kids, go check out our post with 50+ Christmas Sayings for Kids
By Lil Tigers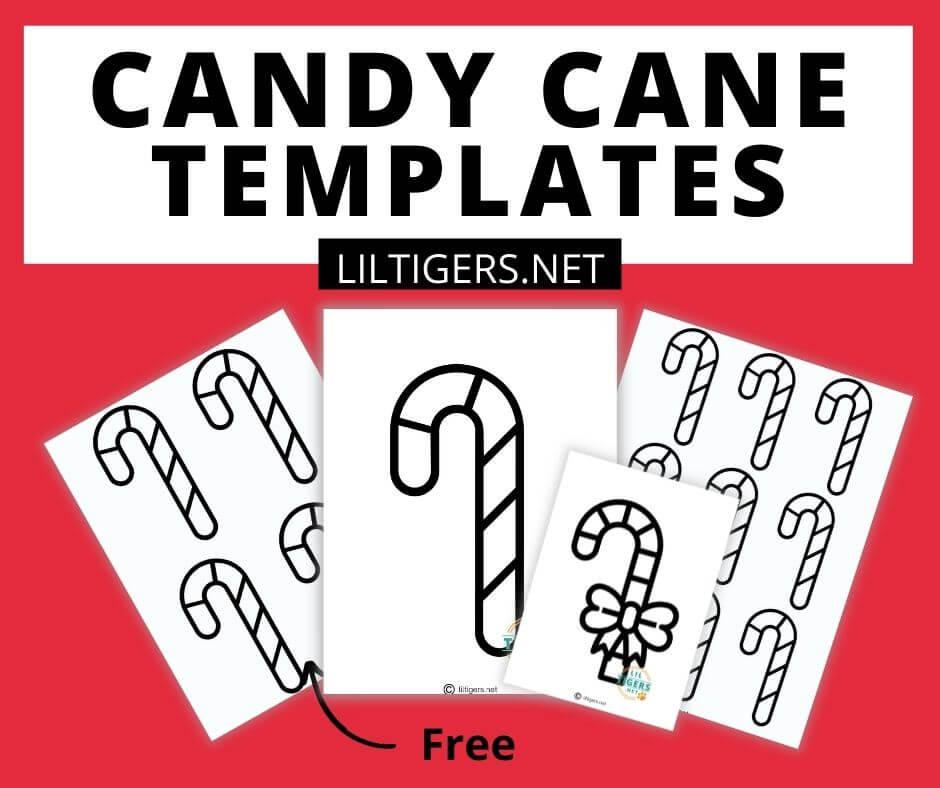 Do you decorate your Christmas tree with candy canes every year? So why not make a paper candy cane project next. Our printables come with coloring pages and outlines in small medium and large.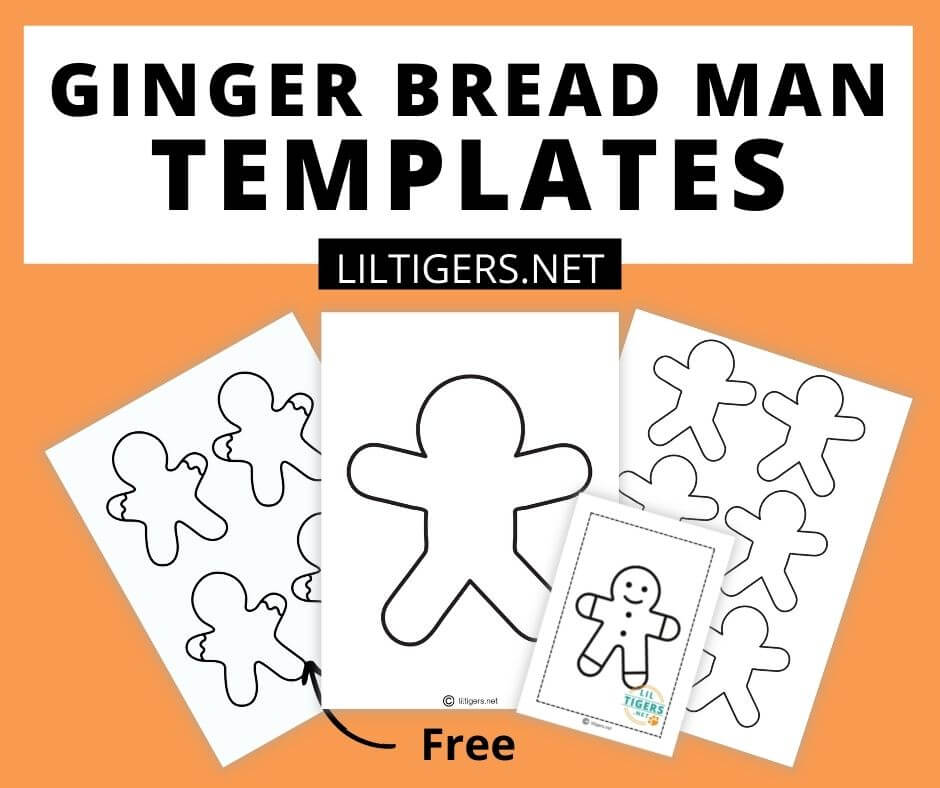 Why not bake some gingerbread men and let your children enjoy them while crafting?
Our templates come in two different styles, three different sizes, and with coloring pages. Go check them out!
By Lil Tigers
Get your free printable Elf on the Shelf letter templates and write a welcome or goodbye message or any type of note from Santa or your elves.
You will also like these Elf on the Shelf Quotes, Jokes, Easy Elf on the Shelf Hacks, or Lazy Elf on the Shelf Ideas.
By Lil Tigers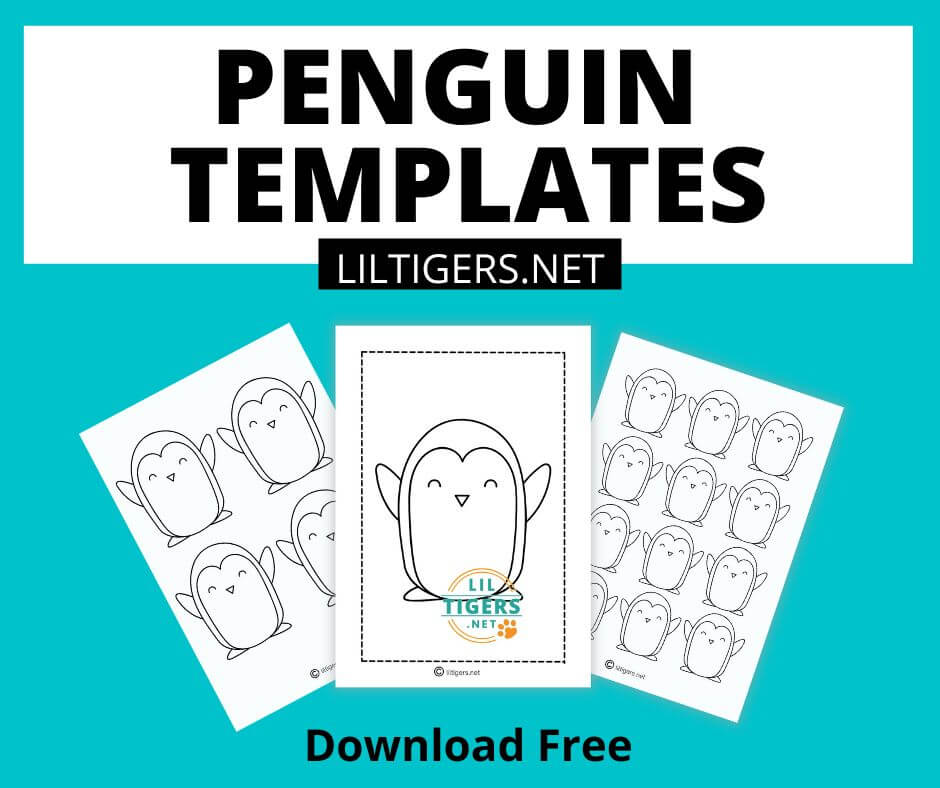 Go check out these adorable penguin templates and get ready for the cold season. Even when you learn about polar animals or the letter P it is a great activity to add to your curriculum.
By Lil Tigers
Did you play bingo before? Then it is about time. Try this fun winter bingo game next!
By Lil Tigers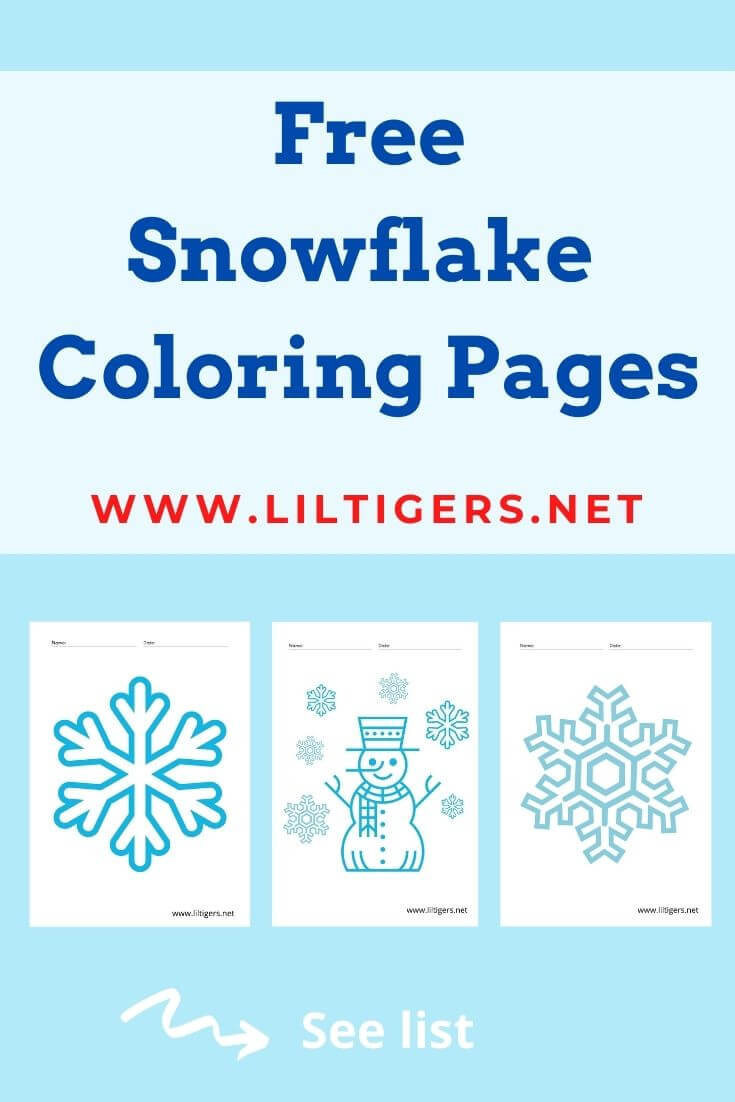 Check out these calming Christmas art projects for preschoolers. Get your free printables and use them to decorate your windows.
By Lil Tigers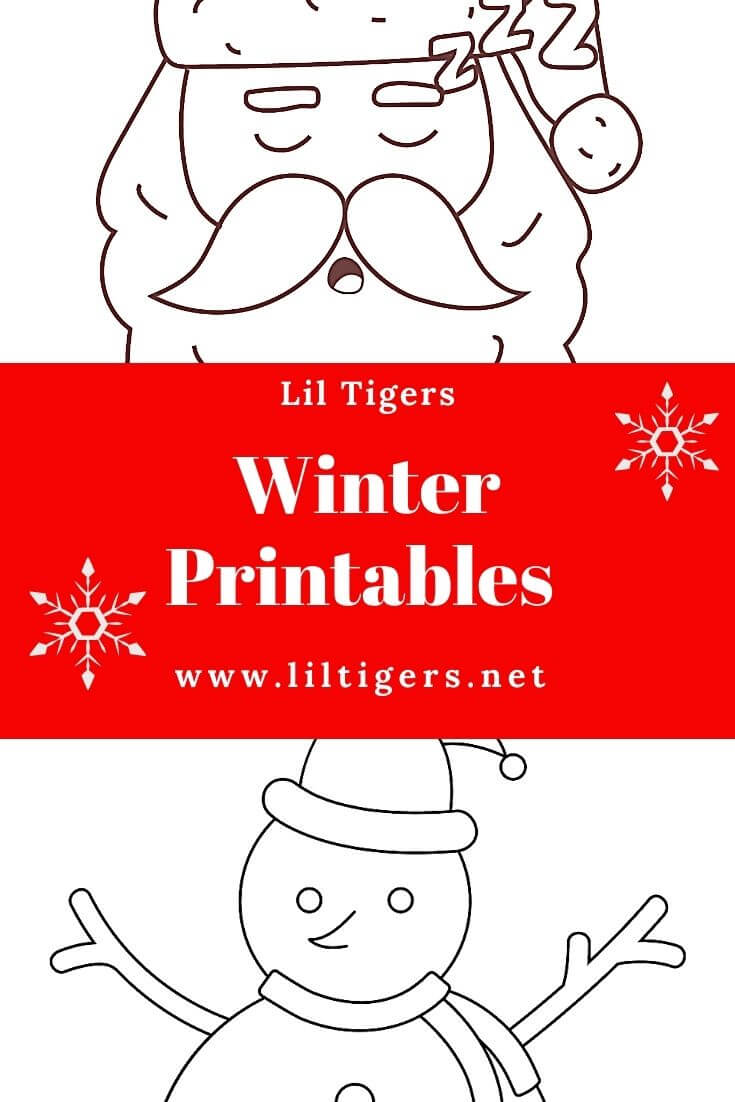 Turn on some holiday tunes and keep your kids busy with these fun Christmas coloring pages.
By Lil Tigers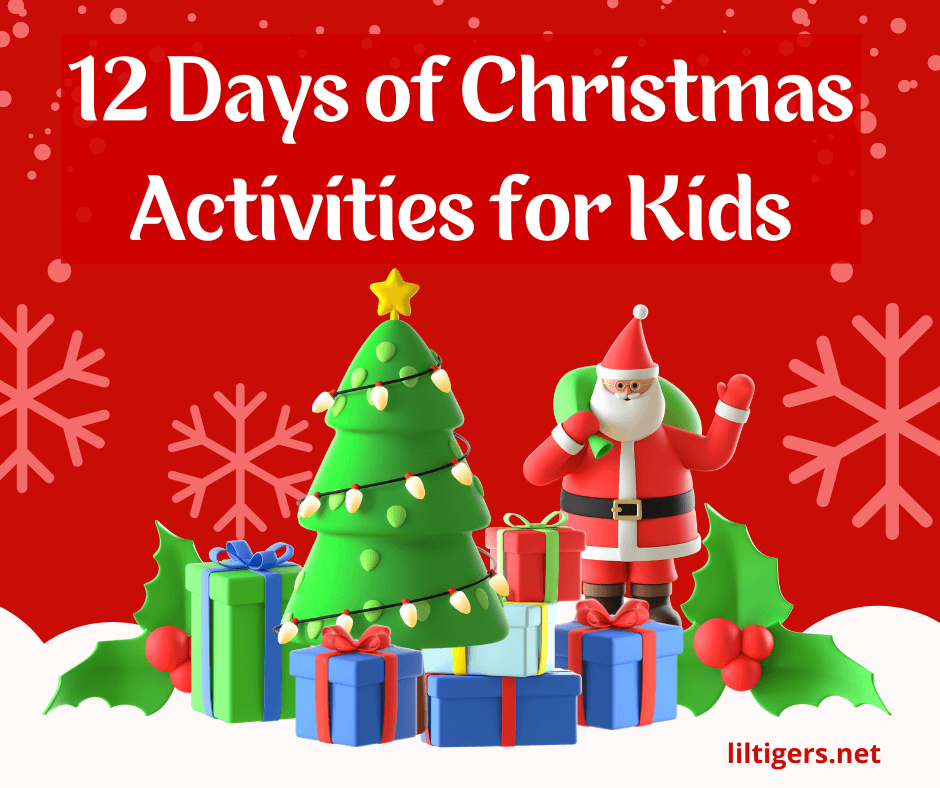 Print out your Christmas Bucket List and get ready for Christmas.
By Cenzerely Yours – Adventures in Motherhood
Looking for some fun ways to entertain the kids this Christmas? Try these FREE Christmas printables packets filled with fun activities and games like coloring pages, scavenger hunt, BINGO, and more!
By The Holy Mess
Use this printable 25 Days of Christmas Activities to be intentional about enjoying meaningful family time in December this year.
By Mimi – A Great Name for Grandma
Start a new family neighborhood tradition with this fun activity. Try ding-dong-ditching… holiday style!
Everyone will have loads of fun with "You've Been Socked!"
Free printables are included!
By Ottawa Mommy Club
This Santa matching game fits right in with the spirit of the holiday.
Kids will have fun matching Santa Claus, Christmas trees, snowflakes, and even Rudolph the Red-Nosed Reindeer.
By Lil Tigers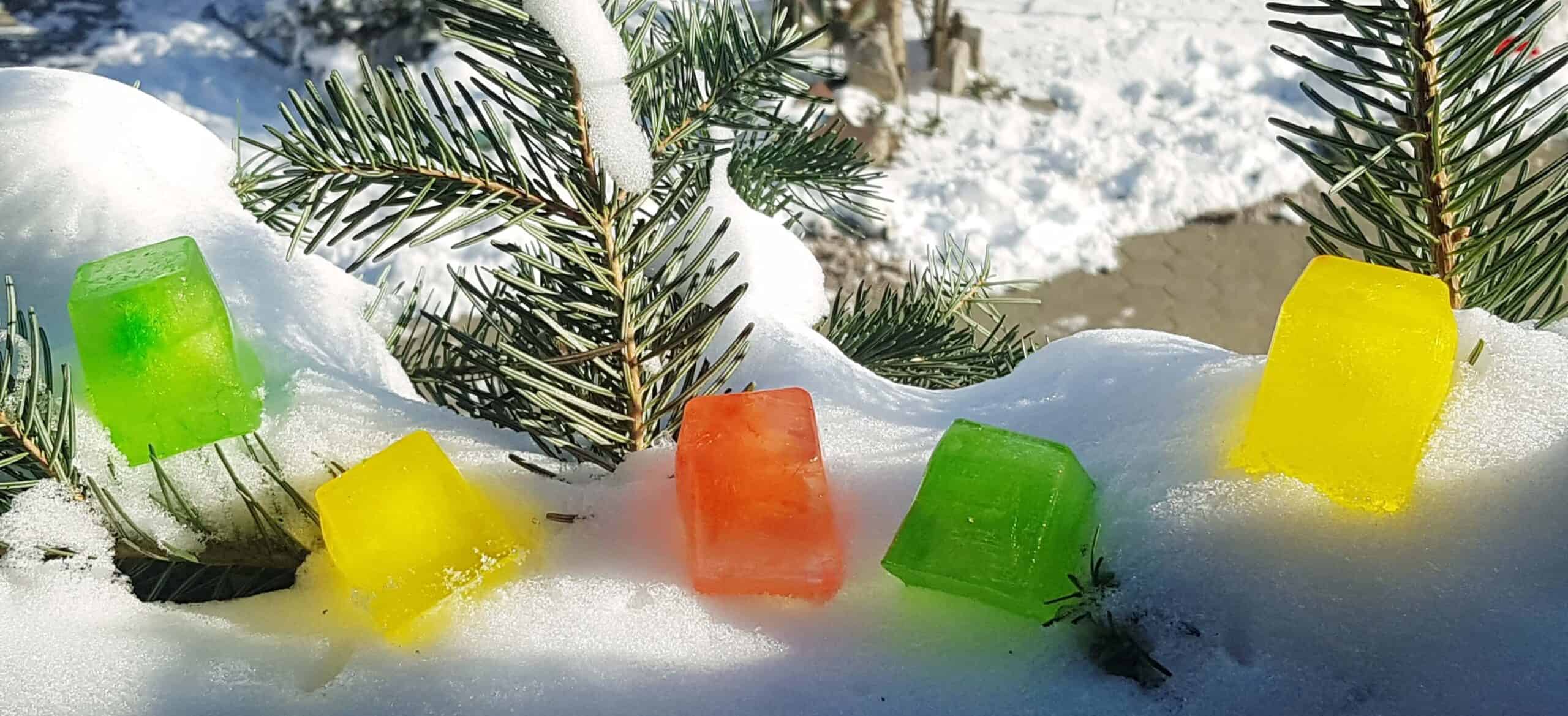 Go on an adventure and make this fun winter scavenger hunt for your kids. They will love it!
For more ideas go check out our list of 35 Fun December Crafts.

---
All these Christmas crafts are so fun for kids. If you are a visual learner, here is a video I love that features last-minute Christmas decoration ideas.
Pin These Christmas Crafts for Preschoolers
Don't forget to save these easy toddler Christmas crafts on Pinterest for later! Be sure you are following along with Lil Tigers here.
Now I would like to hear from you! How did your children enjoy these easy Christmas Crafts for Kids?
Either way, let me know by leaving a comment below right now. I love to hear from you!
Follow us on Instagram, Pinterest, Tik Tok, and join our Facebook group "Free Kids Activities Arts & Crafts" for more fun DIY Kid's Activities, Arts & Crafts, and Science Experiments.