Enjoy making these Free Printable Craft Templates with your kids.
Our list of easy-cut-out printable craft templates includes everything from hats, puppets, party bags, stencils, invitations, greeting cards, coloring pages, and many more.
Let's dive right in!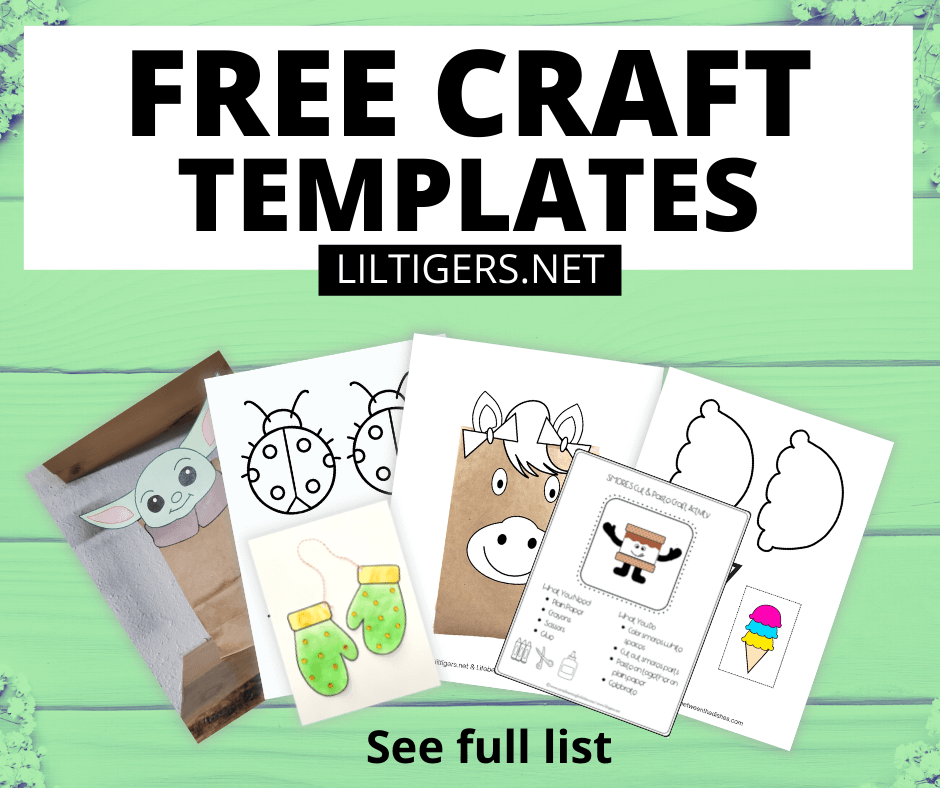 Do you need advice on How to Introduce Crafting to your Preschooler? Then read our 10 tips that work next.
You also can implement Montessori in craft projects. Find out here How to Implement Montessori into Arts and Crafts.
Free Printable Craft Templates for Kids
Crafting is so much fun and can be so easy with our fun printable crafts. Our free craft printable list includes everything from spring, summer, fall, winter craft templates, templates for celebrations, such as Valentine's day craft templates or Mother's day craft templates. There are preschool craft printables and those suitable for older kids as well.
Find out below how to download all our printable crafts for free and keep check-in in since I will update this list on a regular basis.
How to Download Our Free Craft Printables
Simply sign up here for our newsletter and you will receive the link to our free paper craft template pdf.
Already a subscriber? Don't worry, no need to subscribe twice.
I just updated our free printable library. You can find our craft printables there or check our latest newsletter for more information.
If you have any questions, please do not hesitate to reach out to me. I m happy to help!
Are you also interested in art projects? Then check out our Toothbrush Painting Guide or one of our many Kids Painting Ideas.
Now I would like to hear from you! Which printable crafts did you like best?
Either way, let me know by leaving a comment below right now.
I love to hear from you!
Pin these Free Printable Craft Templates
Don't forget to save our Free Printable Craft Templates on Pinterest for later! Be sure you are following along with Lil Tigers here.
Stay Updated