Nine Free Snowflake Coloring Pages for kids of all ages.
Simply download these easy snowflake patterns and start your next snowflake craft project.
Let's dive right in.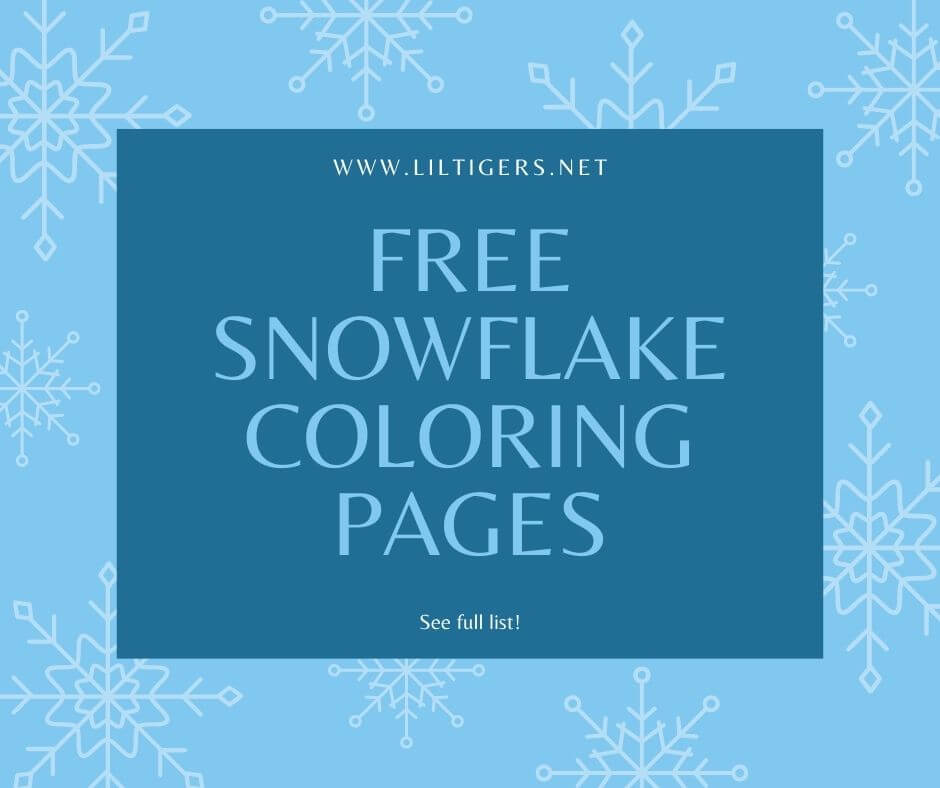 There are affiliate links in this post, meaning, at no additional cost to you, I will be compensated if you click through and take action. As an Amazon Associate, I earn from qualifying purchases.

Free Printable Snowflake Coloring Pages
Start this winter season with these adorable snowflake coloring sheets. Simply splash them with color, use them as window decoration, start a new snowflake craft, or teach your children about snow crystals.
Either way, your kids will have a great time.
Did you enjoy these pictures of snowflakes to color? Then try these Snow Quotes, Easy Mitten Templates, DIY Borax Snowflake Ornaments, or Christmas Printables next.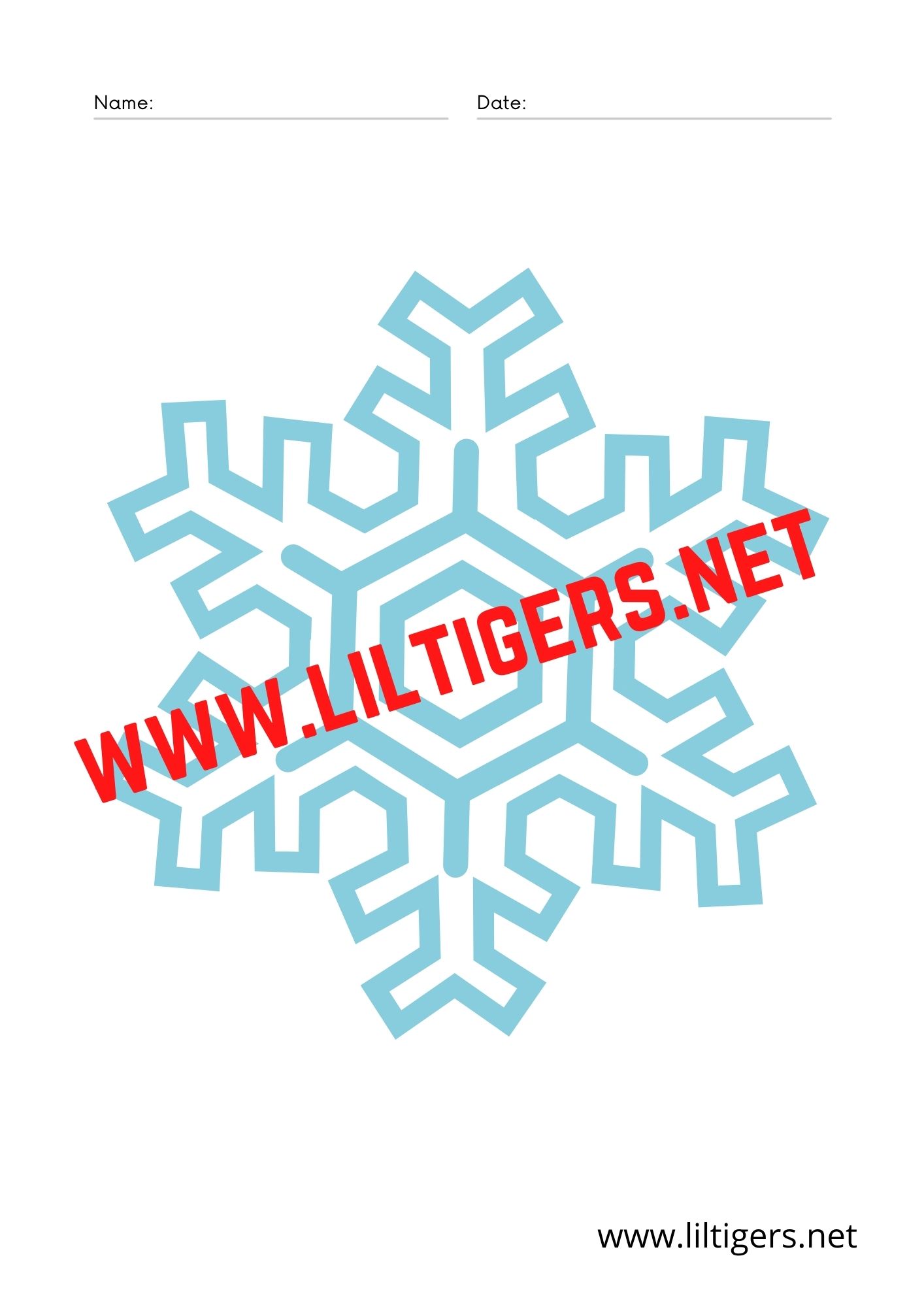 How to Download Your Free Printable Snowflake Templates
Simply sign up here for our newsletter and you will receive the link to our free coloring pictures of snowflakes
Already a subscriber? Don't worry, no need to subscribe twice.
I just updated our free printable library. You can find our flower pot outline printables and coloring pages there or check our newest newsletter for more information.
If you have any questions, please do not hesitate to reach out to me. I m happy to help!
Snowflake Template Ideas
Our free printable snowflake templates can be used in many different ways. Here I want to inspire you with some great snowflake template ideas:
Salt Snowflakes
Q-Tip Snowflakes
Cut and Past Snowflakes
Craft Sticks Snowflakes
DIY Snowflake Decoration
1. Salt Snowflakes
Did you ever paint with salt? You should give it a try, it is so much fun and our snowflake templates are perfect for it.
Simply use Elmer glue and use it on our free snowflake pattern. Springle the glued parts with plenty of salt and let it try. After removing the additional salt you can start painting.
It is such fun. You can find the full instruction for Salt Painting here.
2. Q-Tip Snowflakes
Print out our templates with snowflakes. Take glue and q-tips and attach them along with the patterns.
It is such a simple but stunning snowflake preschool craft. Give it a try.
3. Cut and Past Snowflakes
A cut and past project make the perfect snowflake toddler craft out of our templates. Especially when your children love tearing paper.
Simply give them paper in different shades of blue and let them tear it into small pieces. Afterward, take your snowflake template printout and let them attach glue to it. Now it is time to attach your small pieces.
I love to buy purple Elmar glue for this activity. This way your child can see where they already used glue.
4. Craft Sticks Snowflakes
If this weren't enough snowflake craft ideas for you yet, try our snowflake template printables with craft sticks.
It is the same concept as with q-tips with the difference that you let your children paint them with nice colors first.
Then attach them with liquid glue to our snowflake coloring pages. We even enjoy adding glitter to them and within minutes you pimped your snowflakes.
5. DIY Snowflake Decoration
Our free snowflakes to color do not only make a cute winter art project but also adorable winter DIY decorations.
After coloring or decorating them nicely, they need to be cut out. Now you can attach them with clear tape to your children's windows or use them as templates with snow spray. Another option would be to attach strings to them and let them hang from the roof or turn them into snowflake garlands.
Either way, both options will turn your room into an adorable winter wonderland!
But our snowflake coloring pages make not only nice winter decorations but can also be used as Disney Frozen party decorations all year round.
---
All these fun snowflake template crafts are so fun for kids. If our snowflake craft ideas weren't enough for you, go and check out how to make 3d snowflakes here:
Tip
If you are planning to use our free snowflake color pages in addition to learning more about snow and crystals, or simply to read a nice winter story, go and check out these great winter books for kids:


Co-Creator
For these free snowflake patterns, I had help from Henny Vallee.
Please show her some support and take a look at her blog or follow her on social media.
Hen Mama Blog https://henmama.wordpress.com/
Pin These Simple Snowflake Coloring Pages
Don't forget to save these free printable crystal snowflake patterns and templates on Pinterest for later! Be sure you are following along with Lil Tigers here.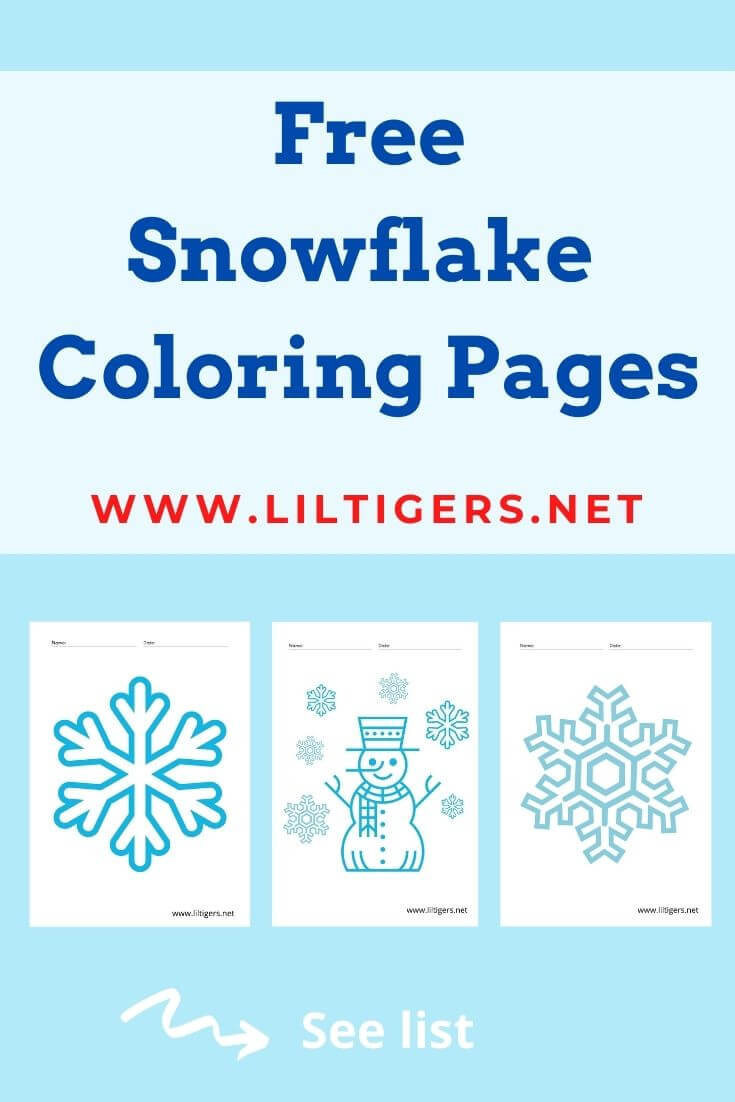 Now it is your turn.
How did your kids enjoy these easy snowflakes coloring sheets?
Either way, let me know by leaving a comment below right now.
I love to hear from you!