Mitten season is just around the corner so it's time to pull out some winter-themed crafts!
Download the Mitten Template below for an excitingly simple craft for your toddler or big kid.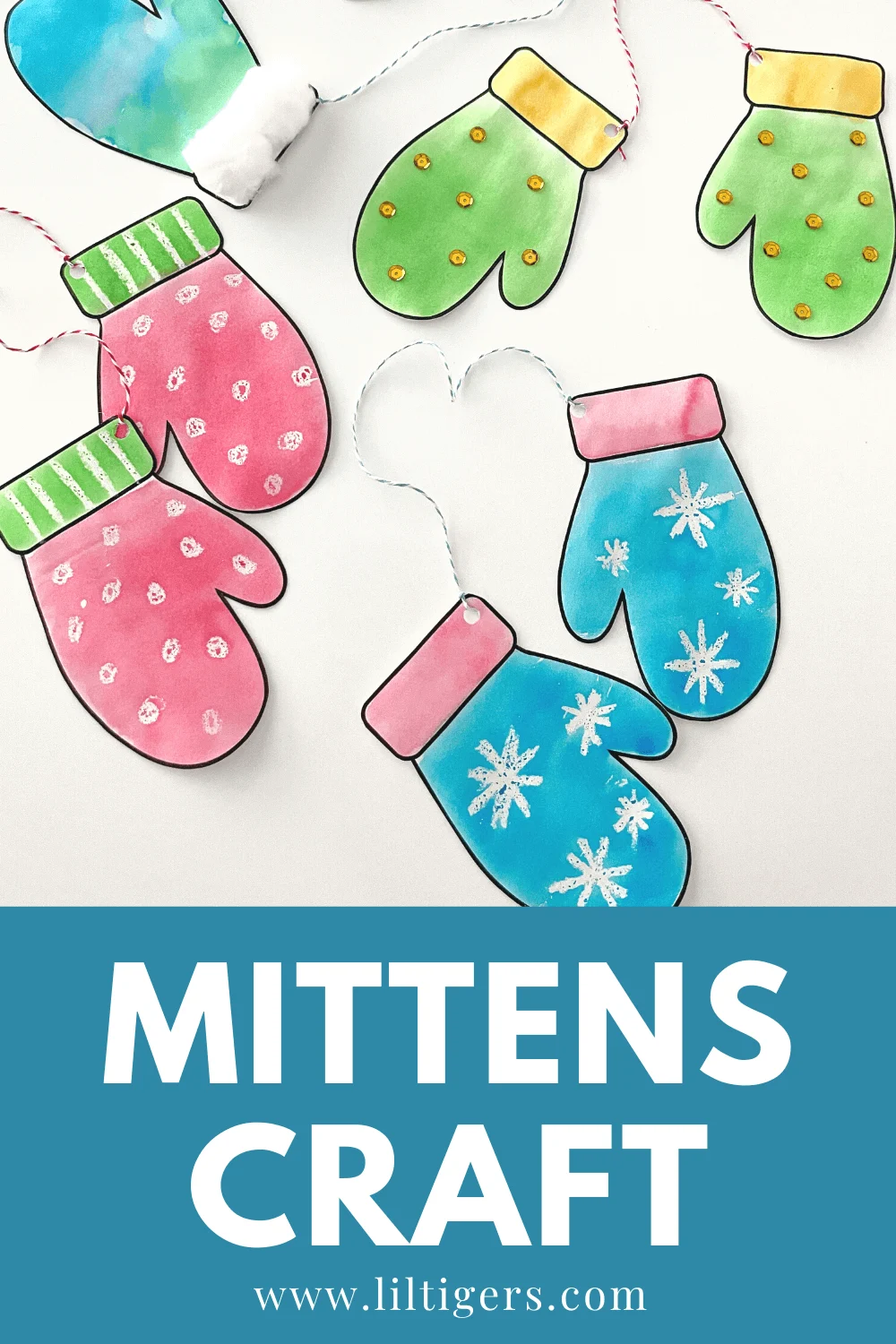 There are affiliate links in this post, meaning, at no additional cost to you, I will be compensated if you click through and take action. As an Amazon Associate, I earn from qualifying purchases.
7 Fun Mitten Jokes for Kids
Before we start off with our free mitten printables, let's look at some fun mitten jokes to make us laugh:
Here are 7 Funny Mitten Jokes for Kids:
Why did the hand and the mitten get married? Because it was glove at first sight.
What do you call a faceless sock puppet? A mitten.
What happened to the cat after she swallowed a ball of yarn? She had mittens.
How do deaf people tell each other secrets? They wear mittens.
Why do tennis players have cold hands? They have bad mittens.
Why were the new mittens so flirty? Young gloves.
Why did the rooster buy mittens? So his chicken fingers wouldn't get cold.
Best Mitten Books for Kids
It is always nice to read a matching story to your craft. Here are some cut mitten books for kids:
The Mitten – A Ukrainian Folk Tale, includes bonus coloring pages inside.
Mittens the kitten is looking for some fun, but he's all alone! Find out what happens now in this my first I can read book.
Mitten Template
Let's have a look at this easy mitten craft for this winter.
Winter Mitten Materials
Here is a list of all the craft supplies you will need for your mitten templates:
Paper (plain or colored)
Printer
Printout your mitten template pdf
Scissors
Coloring materials of your choice (ex: pencils, crayons, markers, paint, watercolor, etc.)
Embellishments of your choice (ex: glitter, stickers, cotton balls, etc.)
String (optional)
Do you need advice on How to Introduce Crafting to your Preschooler? Then read our 10 tips that work next.
Winter Mitten Craft Instructions
Step 1: Download Free Printable Mittens Template
The first step to creating this fun winter craft is to download and print the Winter Mitten Template.
You can get your free mitten printout by subscribing to our newsletter here.
I highly recommend using cardstock paper if you intend on doing steps 4 & 5. Or a good quality mixed media paper if you intend to use paint or watercolor.
Step 2: Decorate Your Winter Mittens
Have fun decorating your mittens outline however you'd like. Scroll down for some fun decorating ideas and techniques you and your kids can try.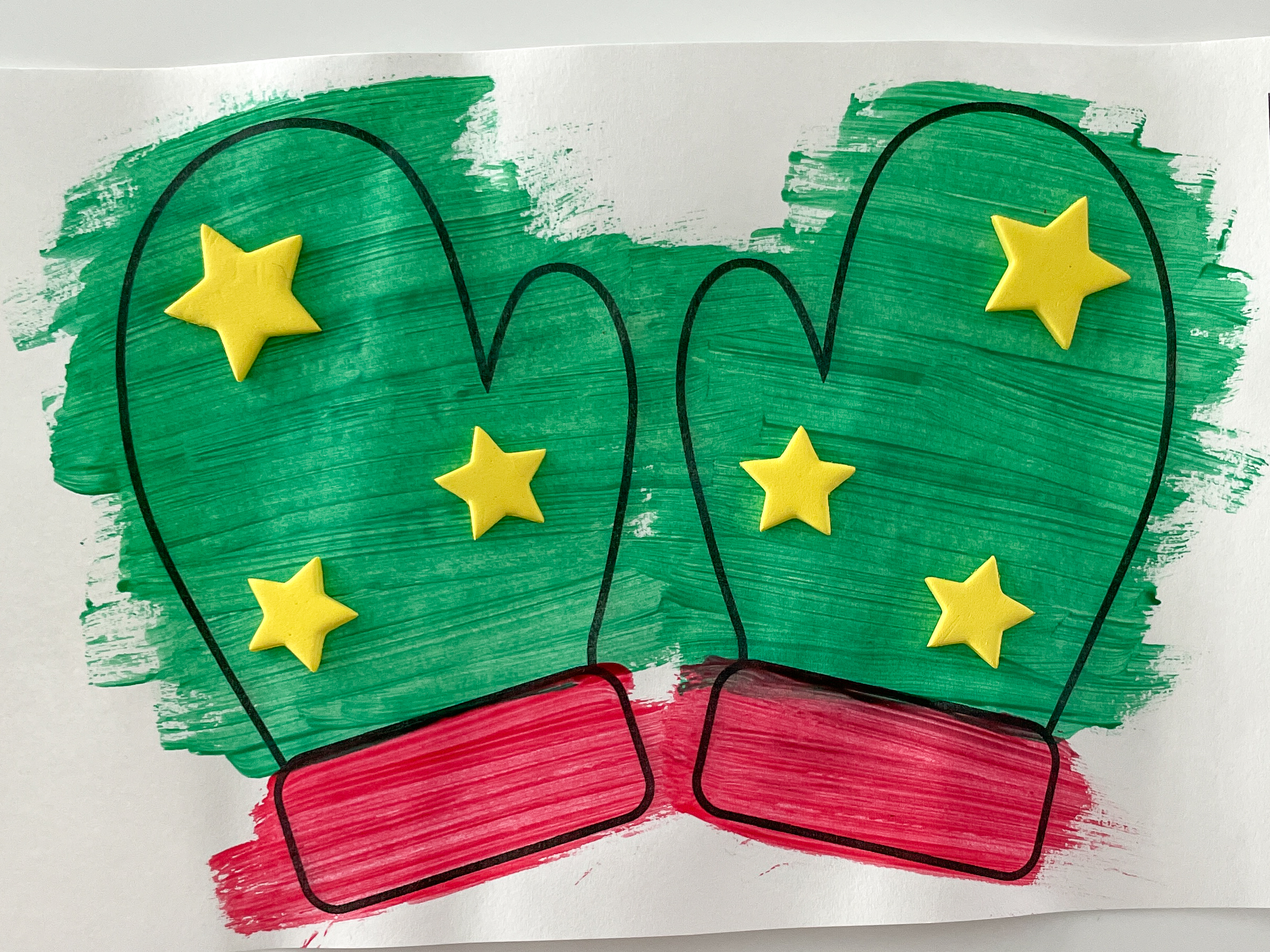 Step 3: Cut Mitten Template
Once you're done decorating your Winter Mittens Template, go ahead and cut them out.
Step 4: Hole Punch & Attach String (optional)
Now that your mittens are cut out, you can hole-punch, or puncture a small hole with a pen, at the corners. Then tie a short string at each mitten to join them together.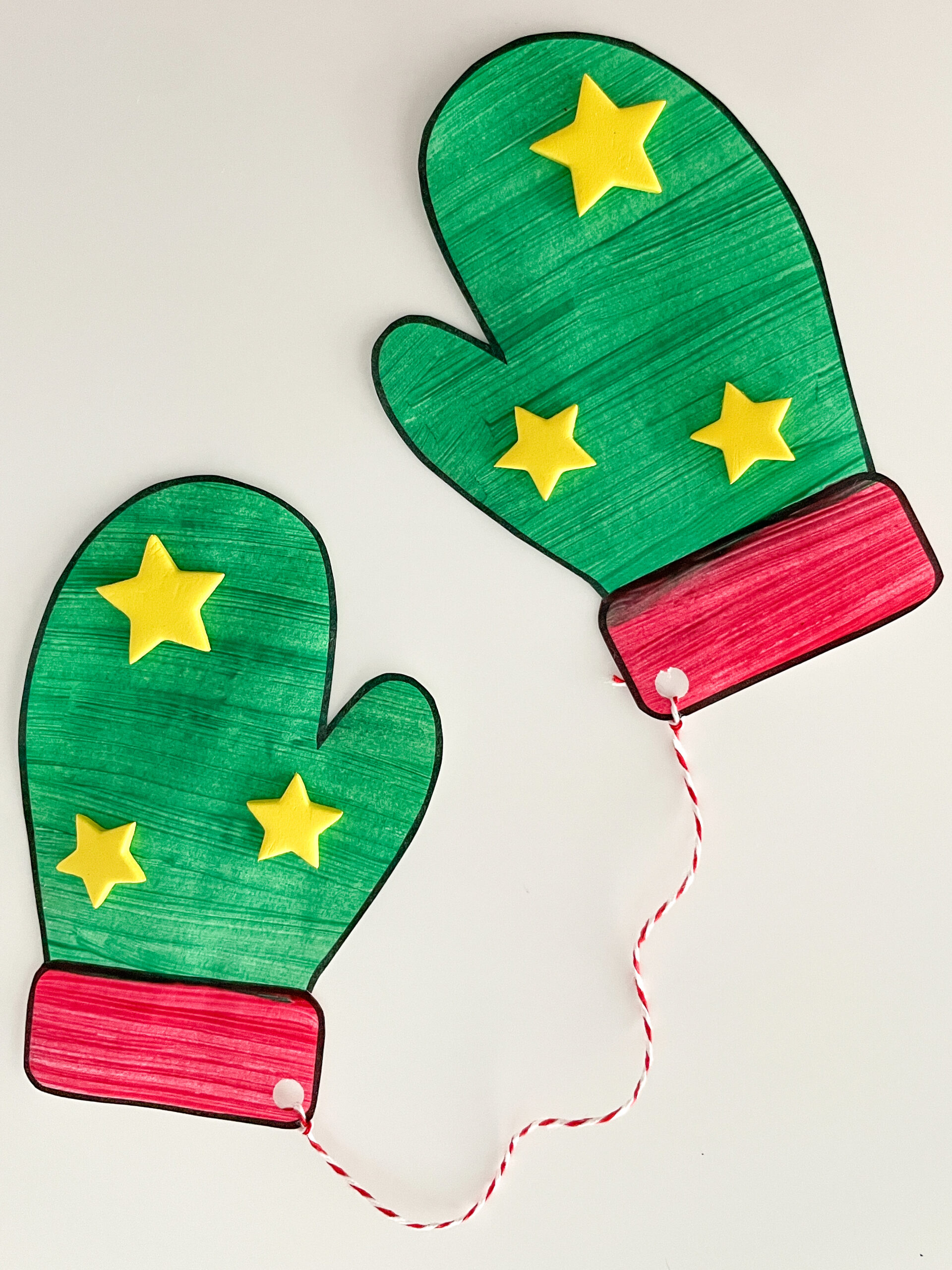 Step 5: Hang Winter Mittens Garland
If you made a few mittens you can use them to decorate for the holidays with a garland. Simply hang each set of mittens on a string, and voila, you have a Winter Mittens Garland to showcase!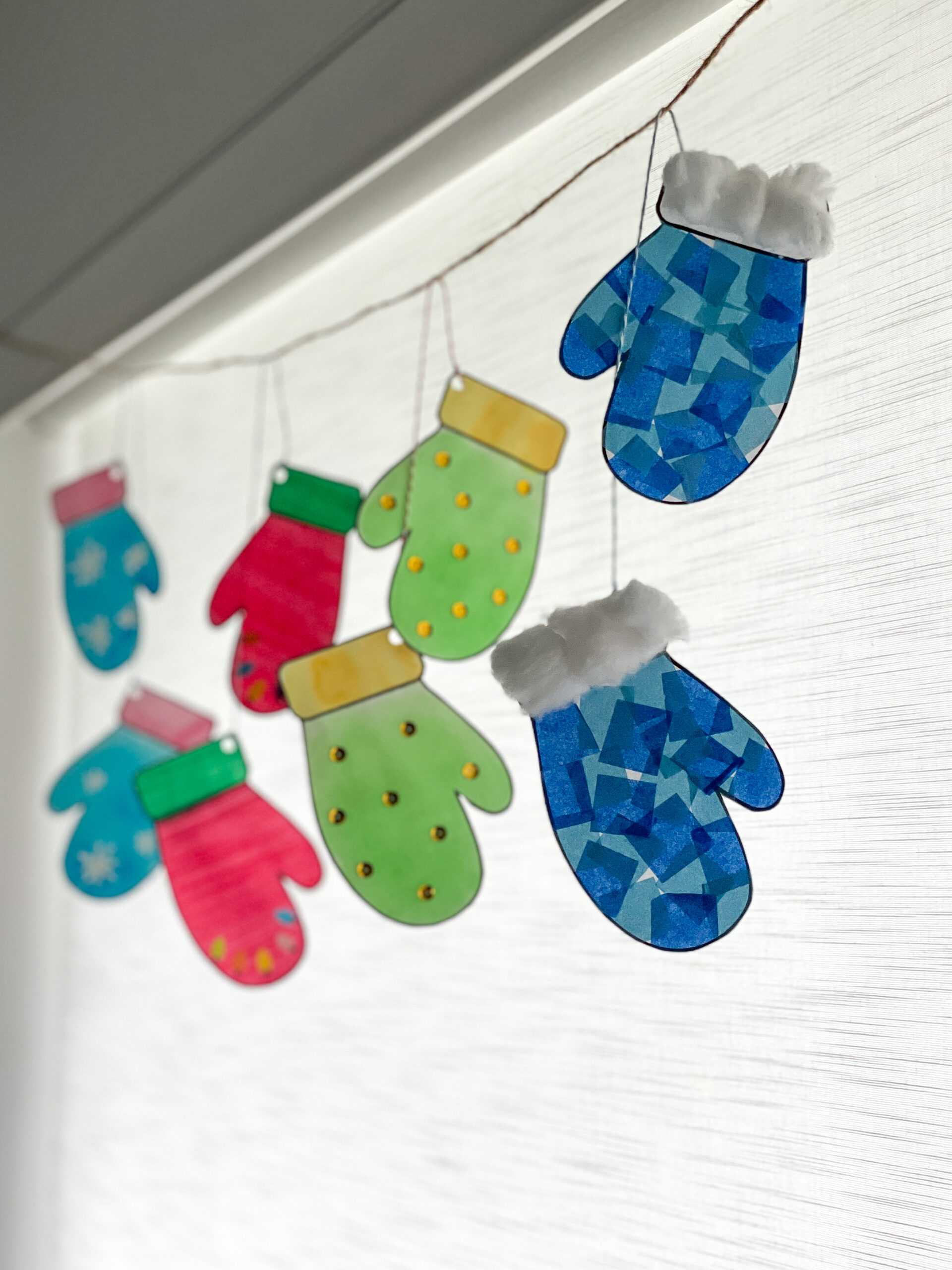 Have your kids enjoyed this easy mitten craft? Then try next our popular Toddler and Preschool Printables and Easy Toddler Painting Ideas for more mitten decorating ideas.
Different Ways to Decorate Mitten Craft
My kids and I printed several mitten templates to explore with several decoration ideas to suit your needs.
You can decorate with craft materials you likely already have at home, like paint, stickers, pencils, and cotton balls. It's totally up to you and your child how you choose to decorate.
Some options are even more suited to toddlers and their developmental skills, while others might be more exciting for big kiddos. Just have fun with it!
Craft Methods and Techniques to Try
Paint
Crayon wax resist with watercolor
Flat tissue paper
Tissue paper balls
We always like to level up our crafting experience with paint or watercolor. It's a great way to turn a coloring sheet into something more.
With a white crayon and watercolor, you can even create some wax-resist art.
The full tutorial on Watercolor Resist Technique can be found here.
Tissue paper is also a great crafting material you can use flat or balled up. Check out my tissue paper chick tutorial.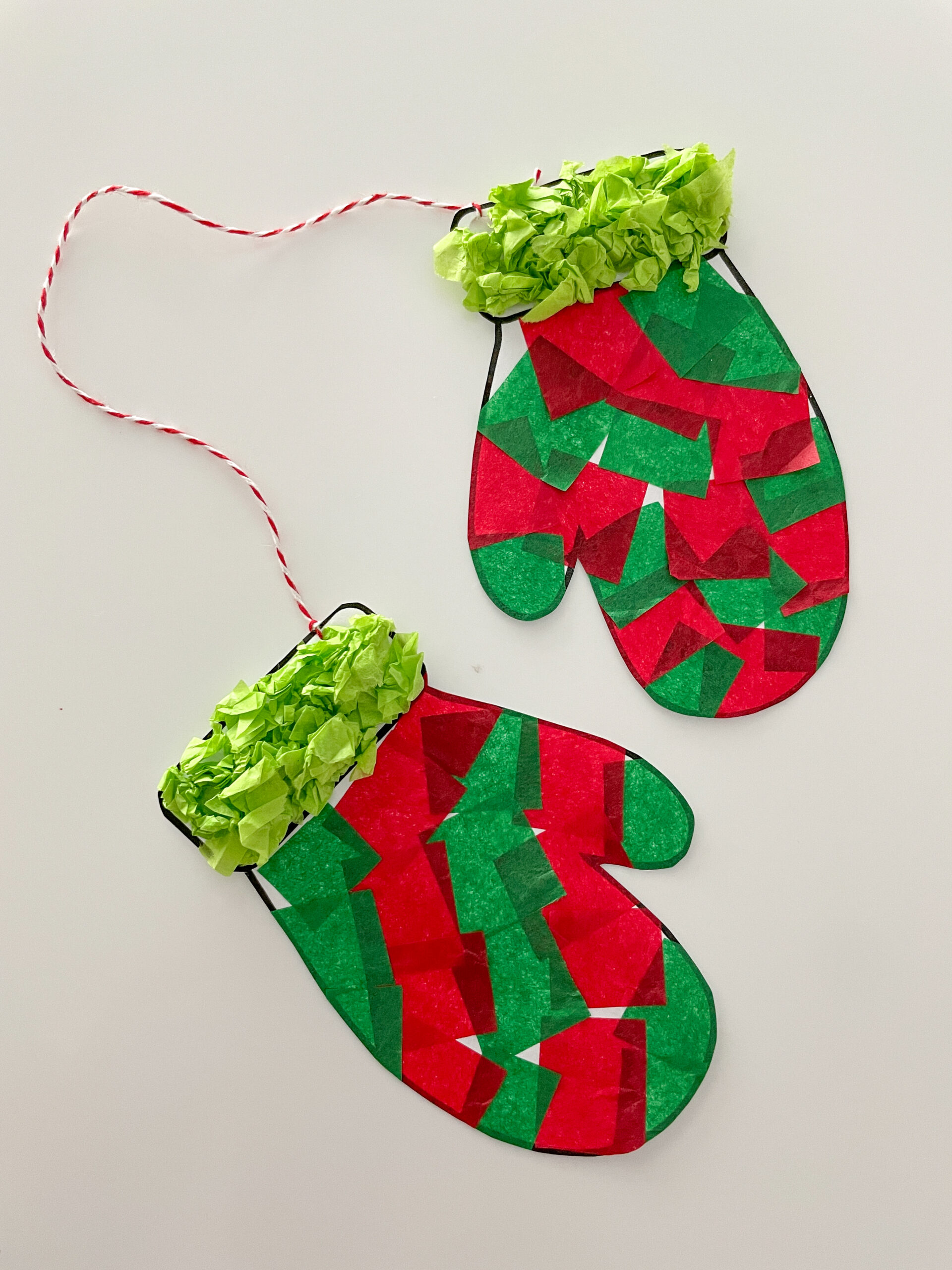 Embellishments to Try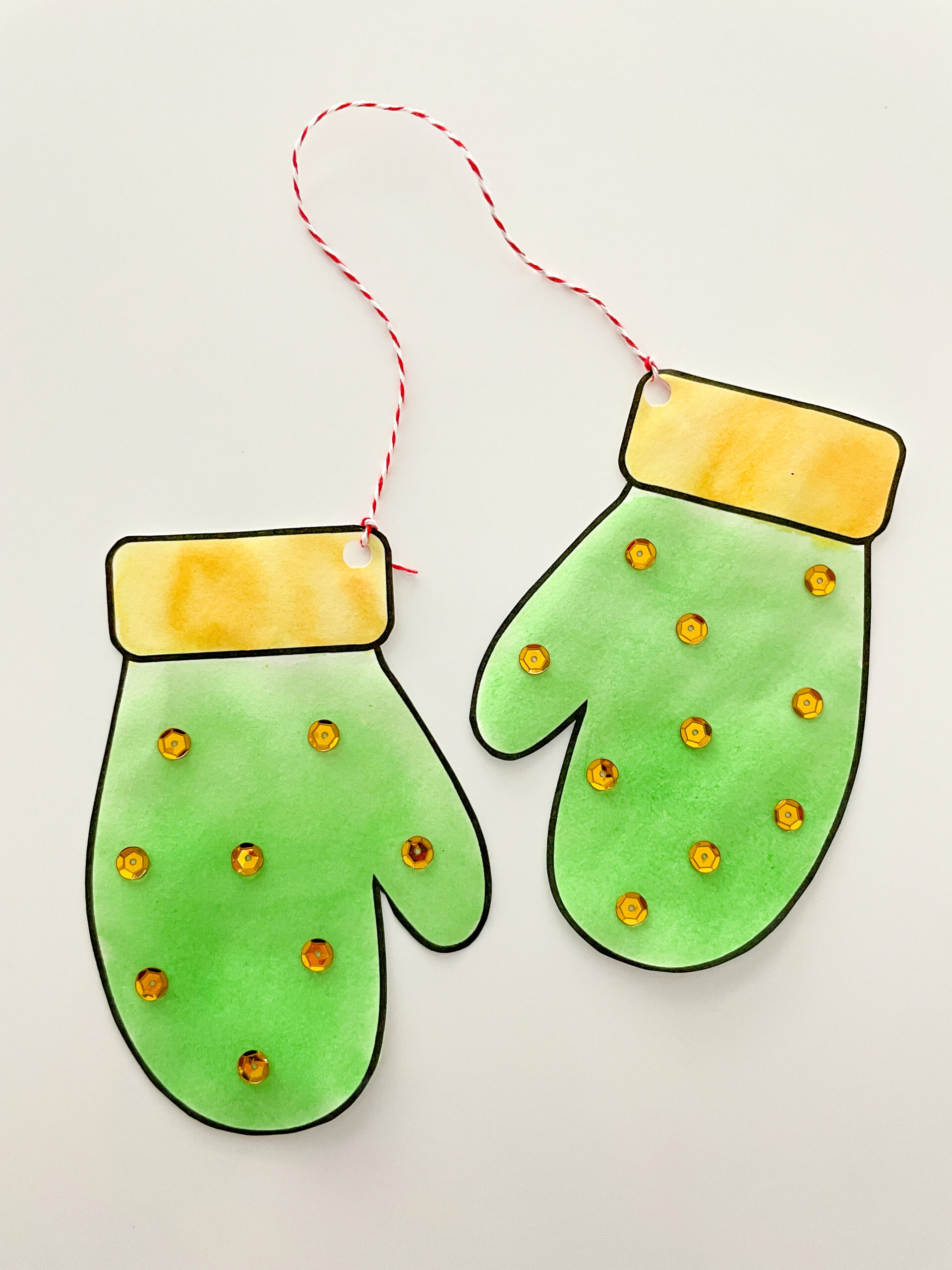 Happy holiday crafting!
---
For all visual learners, go check out our mitten template web story!
How to Download Your Mitten Template PDF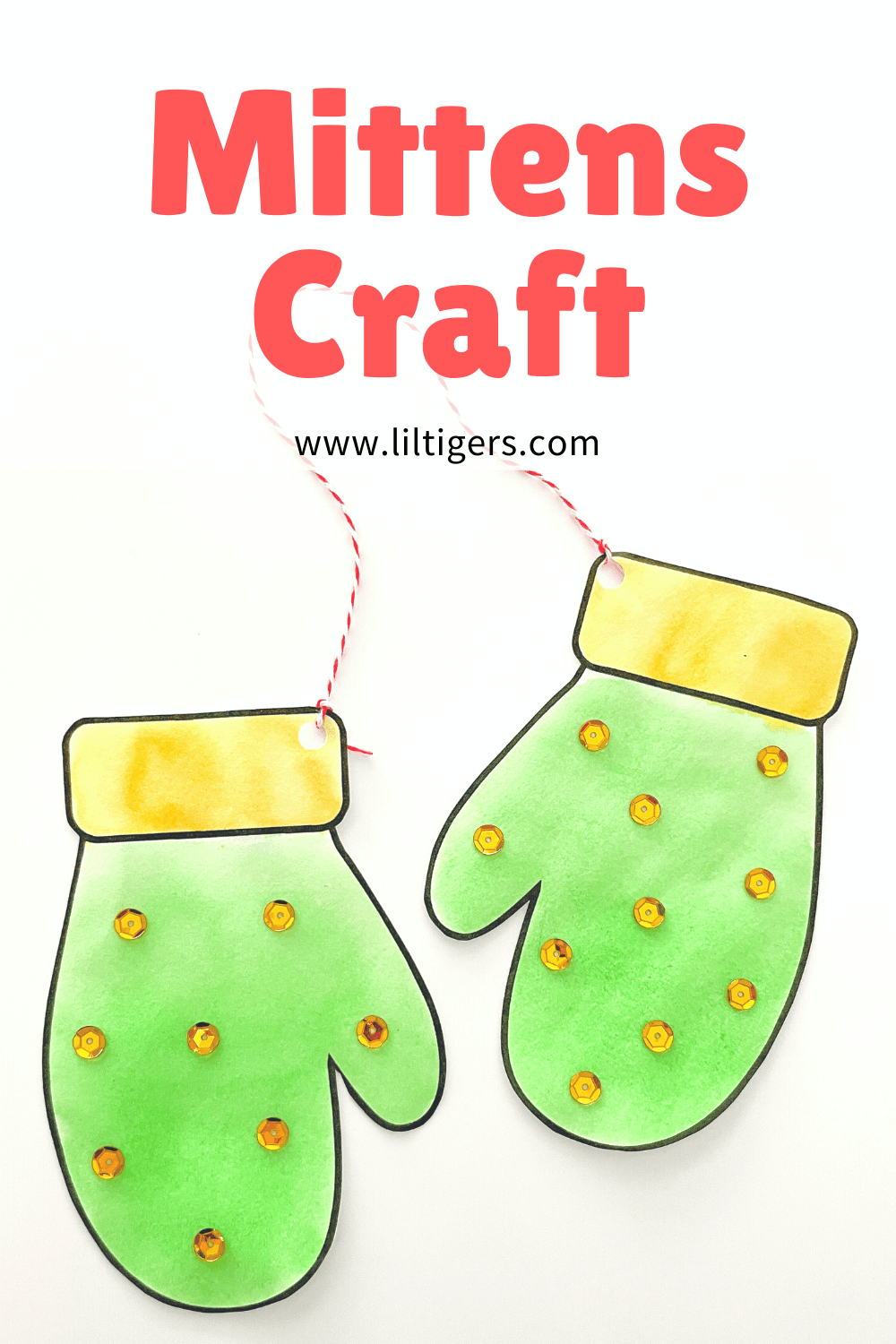 Other Winter Crafts and Activities
In case you are looking for more fun winter crafts, go check out the following winter activities next:
About the Author
Paula is a Florida-based SAHM of two. She's the sole founder of Thanks Mommy Blog, where she mainly shares kid's crafts and activities as well as mom hacks and parenting advice.
Blog: https://thanksmommyblog.com
IG @paula.thanksmommy
FB & Pinterest: @thanksmommyblog
Pin this Mitten Template
Don't forget to save this template of mittens on Pinterest for later! Be sure you are following along with Lil Tigers here.
Now I would like to hear from you!
How did your kids enjoy their mittens printable?
Either way, let me know by leaving a comment below right now.
I love to hear from you!
Mitten Craft
Materials
Paper
Printer
Printout of the Winter Mitten Template
Scissors
Coloring materials of your choice
Embellishments of your choice
String (optional)
Instructions
Print Out the Winter Mitten Template from https://liltigers.net
Decorate Your Mittens
Cut Out The Winter Mittens Template
Hole Punch & Attach String to Your Mittens (Optional)
Hang Your Winter Mittens As A Garland