Start this holiday season with these 40+ Easy Christmas Tree Crafts for Kids.
Let's get inspired and take a look at the full list below.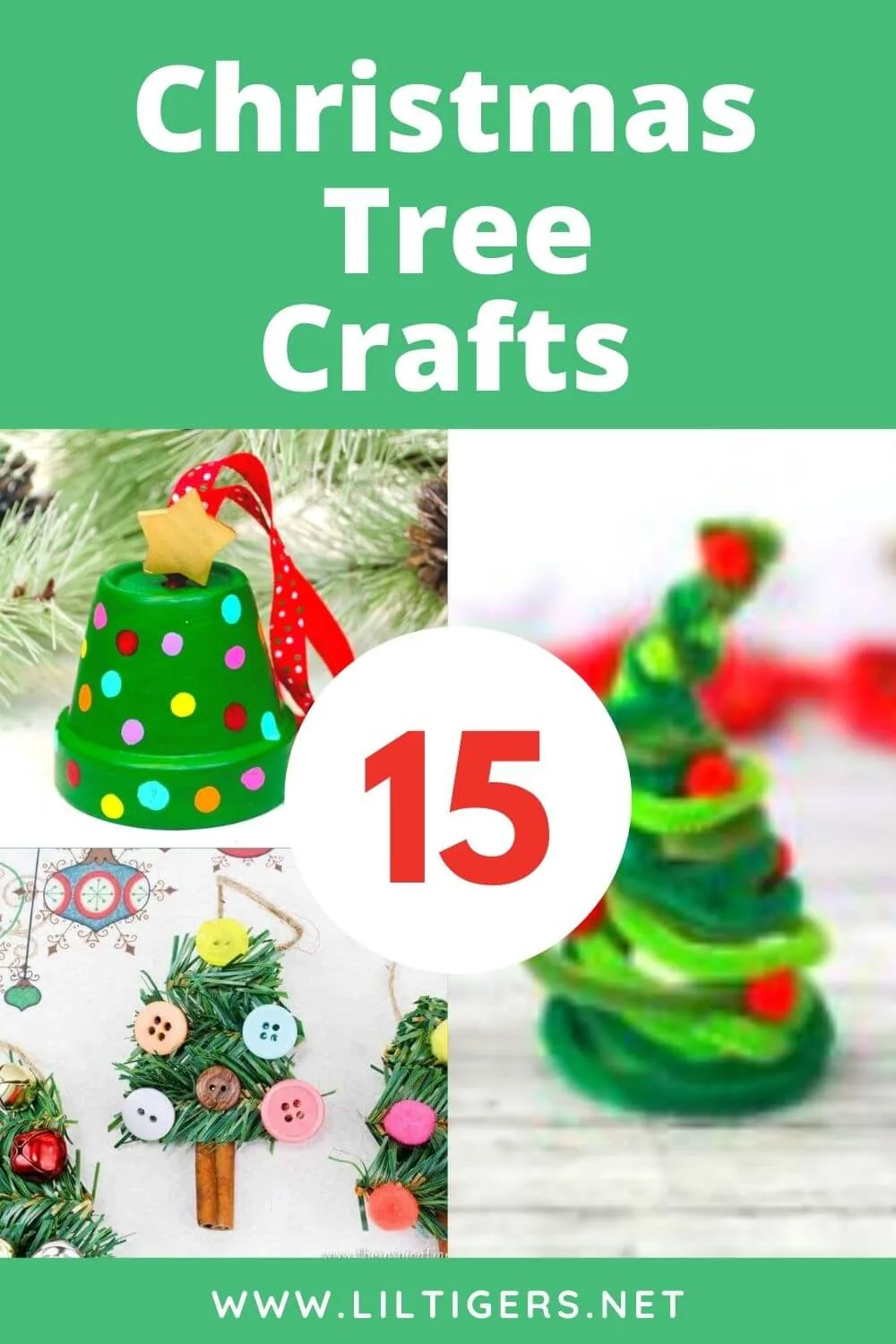 There are affiliate links in this post, meaning, at no additional cost to you, I will be compensated if you click through and take action. As an Amazon Associate, I earn from qualifying purchases.
Interesting Christmas Tree Facts for Kids
Before we get started with our fun Christmas tree craft projects for kids, let's find out what these trees are all about first.
What is a Christmas Tree
The Christmas tree is a tradition associated with Christmas.
Normally it is a pine tree cut in the wild and brought home to decorate with Christmas lights and ornaments for Christmas.
On Christmas eve or day the gifts will be placed under the Christmas tree.
Latest after the holy three kings arrived the tree took off again to mark the end of the Christmas celebration.
Origin of the Modern Christmas Tree
The Christmas tree we know now being decorated with lights originated during the Renaissance in early modern Germany (16th century). Its sometimes associated with Protestant Christian reformer Martin Luther, who is said to have first added lighted candles to an evergreen tree.
The earliest known firmly dated is on the keystone sculpture of a private home in Turckheim, Alsace (then part of Germany, today France), with the date 1576.
These and more facts about the Christmas tree can be found here.
Christmas Tree Books
While crafting you might like to read a Christmas tree book story. Go check out our list of Christmas books for kids here:
Give the gift of holiday spirit with this classic book that celebrates how one Christmas tree brings joy to a whole forest of critters!
40 Easy Christmas Tree Arts and Crafts Projects
Christmas is the most exciting time for kids. To keep them busy during preparation try one of these adorable Christmas tree projects with your kids.
They will love them!
Are you interested in more kid's activities, arts & crafts, and science experiments?
I have made it easy for you! Simply join our newsletter now and I will send you new fun for kids.
Subscribe for free
You might also enjoy these adorable 12 Days of Christmas Activities, Snowflake Coloring Pages, free Mitten Template, Cupcake Liner Ornaments, 12 Easy Elf on the Shelf Hacks, December Crafts, 60 Fun Outdoor Winter Activities for Kids, and Snowman Luminaries. Or how about cute Christmas Messages for Kids or Gingerbread Man Jokes. Go check them out next!
If you are a visual learner, go check out this great 3d paper Christmas tree tutorial below:
Now I would like to hear from you! Which paper Christmas tree craft did you like best?
Either way, let me know by leaving a comment below right now.
I love to hear from you!
Pin these Christmas Tree Craft Ideas
Don't forget to save these 40+ Easy Christmas Tree Crafts for toddlers, preschoolers, and big kids on Pinterest for later! Be sure you are following along with Lil Tigers here.
Stay Updated