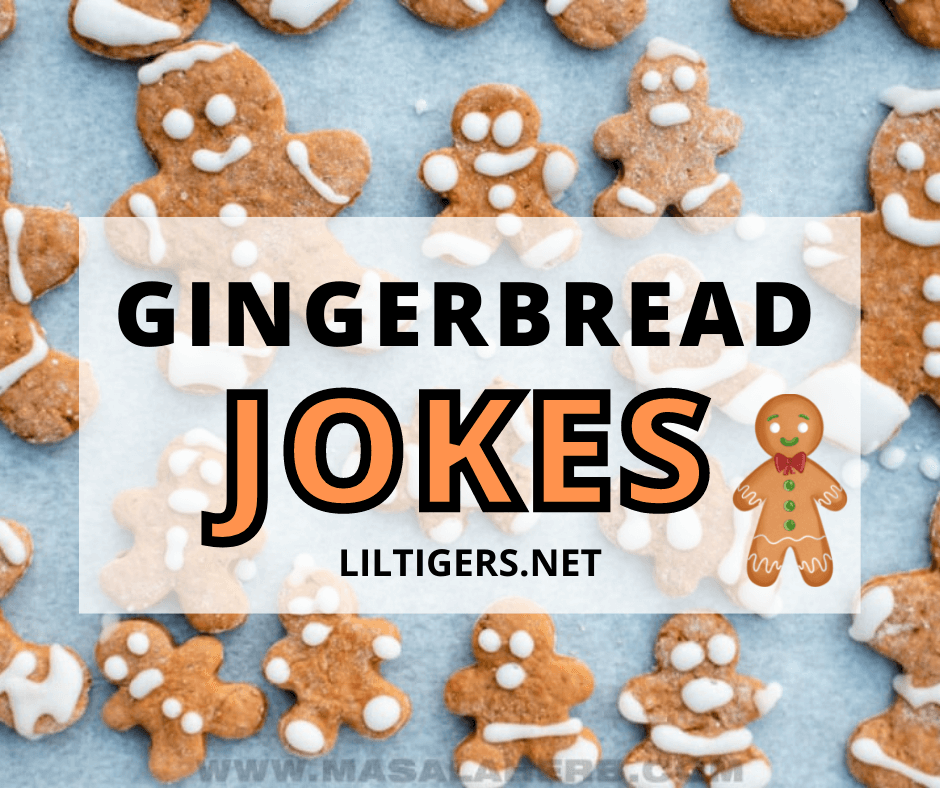 There are affiliate links in this post, meaning, at no additional cost to you, I will be compensated if you click through and take action. As an Amazon Associate I earn from qualifying purchases.
The Gingerbread Man Story
If you ended up on this post you are probably familiar with gingerbread man cookies and ate them before. But are you familiar with the famous gingerbread man story?
Here is a quick summary of it, followed by the gingerbread man song which tells you the story as well:
An old lady baked a gingerbread man, and as soon as he was finished he jumped out of the oven and run away.
On his escape he came across several animals and always outruns them and said: "Run, run, as fast as you can. You can't catch me, I m the gingerbread man". Till he finally came across a smart fox which finally ate him.
To hear the full video simply watch the gingerbread man song below.
6 Fun Gingerbread Man Activities for Kids
There are many different gingerbread man activities to add to your newly learned gingerbread cookie jokes. Here are 6 Gingerbread Man Activities for your kids:
Bake Gingerbread Man (Recipe)
Decorate a Gingerbread House
Learn the Gingerbread Man Song
Read the Gingerbread Man Story
While you tell your children these fun Gingerbread Man Jokes you could add a couple of extra activities and make a gingerbread cookie afternoon out of it.
Let's start off with some gingerbread crafts. In the link above you will find gingerbread man outlines in three different sizes.
They can be used for any type of gingerbread man craft. Go check them and their fun gingerbread man craft ideas out.
But before you start crafting make sure to bake some classic gingerbread cookies and let your children decorate them.
After they are cooled off you can enjoy them while crafting. If you do not like paper crafts, try these salt dough gingerbread man ornaments instead. You find the full instruction for the dough above.
And while your kids are all doing that and eating their cookies you could also read the gingerbread man book to them or sing the gingerbread man song. What do you think? It sounds like fun, right?
In case you do not have the gingerbread man book at home? Here is the link for you. My kids love the read this story every year again!
Did you enjoy our gingerbread house jokes? You also might enjoy one of our other popular winter activities for kids. Check out our Elf on the Shelf Jokes, Snowman Names, Snowman Jokes, Penguin Jokes, Lazy Elf on the Shelf Ideas, 15 Easy Christmas Tree Crafts, Snow Globe Templates, or Candy Cane Printables next.
25 Best Gingerbread Man Jokes for Kids
Time to bring out these Christmas cookie jokes for your kids and students. They will make everyone laugh. With no further due, here are our 15 Best Gingerbread Man Jokes for Kids:
What do Gingerbread Men sleep on? Cookie sheets!
Don't be shy.. lick my frosting
Says the doctor to the Gingerbread Man: "Sore knee, huh? Have you tried icing it?"
What do you sing when gingerbread cookies are in the oven? Jingle smells, jingle smells…
Why did the Gingerbread Boy stay home from school? Because he felt CRUMB-Y
What do Gingerbread Men use when they break their legs? Candy canes
Why was the Gingerbread Man robbed? Because of his dough
Who was the most dangerous cookie? The Ninjabread Man
What does the Gingerbread Man put on his bed? Cookie sheets
Which type of Gingerbread Man cookies can fly? The plain ones
What did the Gingerbread Man say to the flour? I loaf you dough much.
What do you call someone who steals Gingerbread Men? A crook-ie
Why do basketball players love gingerbread cookies so much? They love to dunk them!
Why didn't the computer programmer have any Gingerbread Men? Because he deleted his cookies.
What did the Gingerbread Man say at his job interview? I just really feel like I'm cut out for this position!
How does a Gingerbread Man start his car? With a cook-key
What is richer than a Gingerbread Man cookie? A fortune cookie.
What does the Gingerbread Man like to drink? Ginger Ale
How did the Gingerbread Man get into his locked house? Cook-keys
What did the Gingerbread Man say when his house burned down? Dang that cost me a lot of dough.
What do you call a gingerbread man with one leg? Limp Biscuit.
Why did the Gingerbread Man leave the bakery? It is a crumby place to be.
What kind of music do Gingerbread People listen to? Gingerbread house!
What type of glasses do Gingerbread Man wear? Eye candy
Why did the Gingerbread Man decide to wear pants? He thought he had crumby legs
Pin Our Gingerbread Man Jokes for Kids
Don't forget to save our funny Gingerbread man memes on Pinterest for later! Be sure you are following along with Lil Tigers here.
Now I would like to hear from you!
Which Gingerbread Man Riddle or Joke was your favorite? Do you like to share your best Gingerbread pun jokes with us?
Either way, let me know by leaving a comment below right now. I love to hear from you!