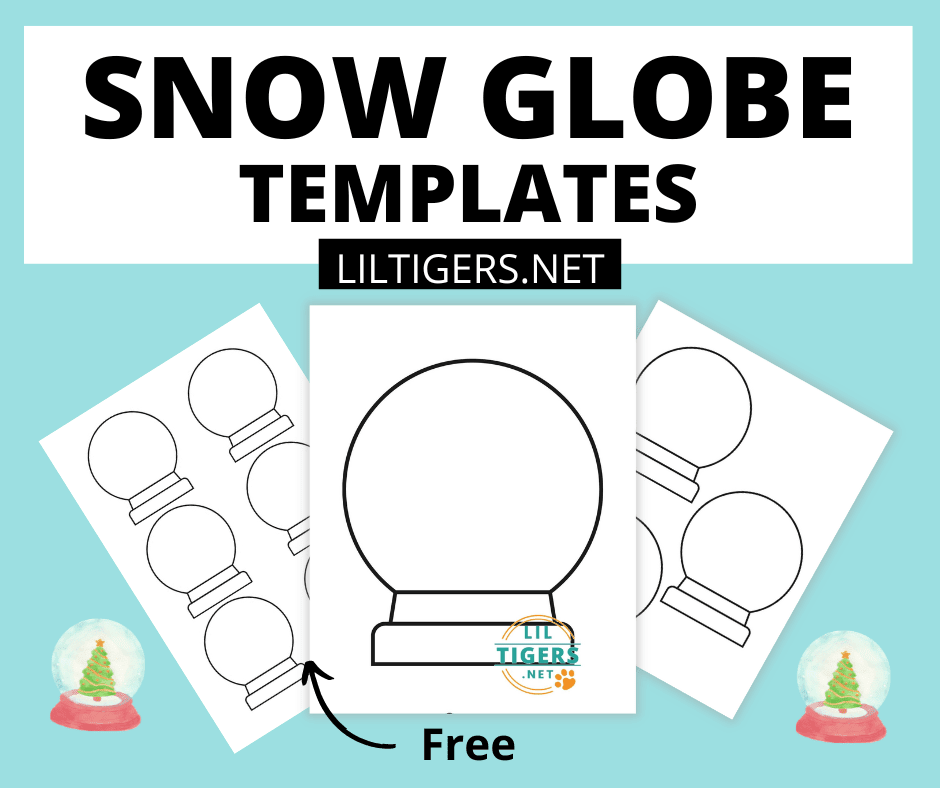 Snow Globe Facts for Kids
What Is a Snow Globe?
A snow globe is a toy or ornament.
It has the form of a transparent shape filled with a model of a scene.
The ornament is filled with liquid containing small loose parts such as glitter or white particles.
So when you shake it looks like a snowstorm!
What Do Snow Globes Symbolize?
Snow Globes often symbolize a childhood memory of innocence and happy days.
Often people collect snow globes from places they travel to. At home they displace them and they remind them of their adventures.
Snow Globe Facts
Snow globes are also called 'snow domes', 'snow shakers', 'snowstorms', 'snow scenes', and 'water globes'.
The first known record of a globe with water and white powder, with a man holding an umbrella, was displayed at the Paris Universal Expo in 1878.
Snow globes were first patented in the year 1900, in Austria, by Erwin Perzy.
To prevent snow globes from freezing an antifreeze such as glycol is often added to the water.
The demand for snowglobes increased between 1920 and 1940 with cheaper production and with a dramatic scene in the film "Kitty Foyle".
Snow Globes are commonly sold as a souvenir.
I found these and more amazing facts about snow globes here. If you like to learn more, go check it out!
Snow Globe Books for Kids
Free Snow Globe Template Printables
Snow Globe Cut Out Materials
Free Printable Snow Globe Cut Out Templates (found below)
7 Easy Snow Globe Craft Template Ideas
Snow Globe Coloring Pages
Snow Globe Stencils
DIY Snow Globe Card
Fingertip Snow Globes
Puffy Paint Snow Globes
Photo Snow Globes
Travel Journey Snow Globes
1. Snow Globe Coloring Pages
2. Snow Globe Stencils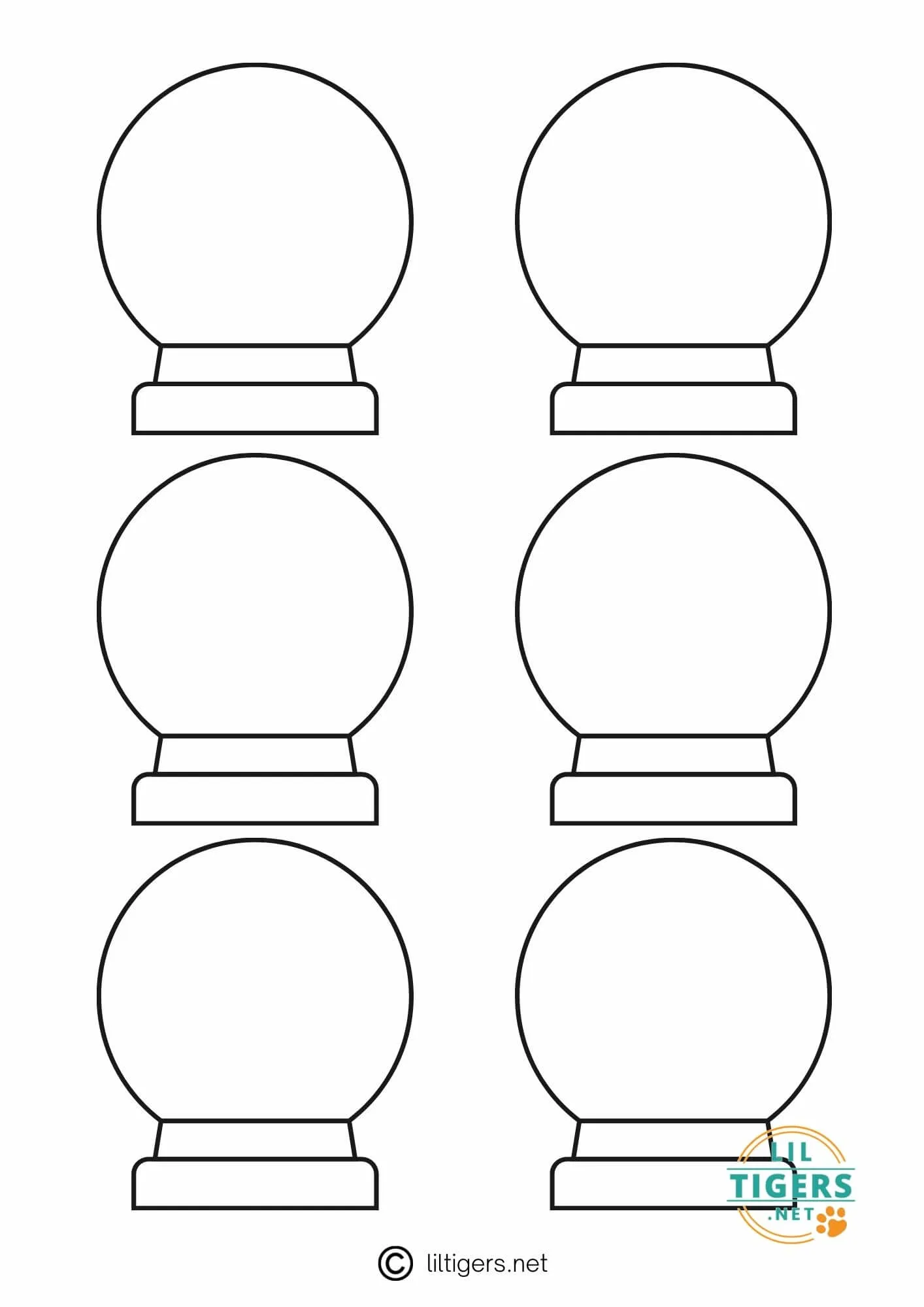 3. DIY Snow Globe Card
Do you want to send out a Christmas card? Why not turn our snow globe printable into a winter wonderland DIY card?
To create a card I recommend printing our snow globe craft template on thicker paper. I would go either with a lighter colored paper such as baby blue.
For a snow globe card project, I also recommend using our medium-sized snow globe template even if not the largest size.
Let your children cut it out and decorate it. On the back side, you can help them write their greetings to family and friends.
For more DIY Christmas Card Ideas and 50+ Christmas Card Messages for kids. Go check out our tutorial here.
The matching Snow Quotes for your card can be found here.
This finger paint project is the perfect snow globe craft for toddlers and preschoolers.
I like it since especially younger kids like toddlers can participate.
With your help or maybe even by themselves they can create a snowman with finger paint.
To add the snow simply let them use a q-tip and dip them into their white fingerprint.
What do you think? Isn't it the perfect snow globe preschool activity or even a home project?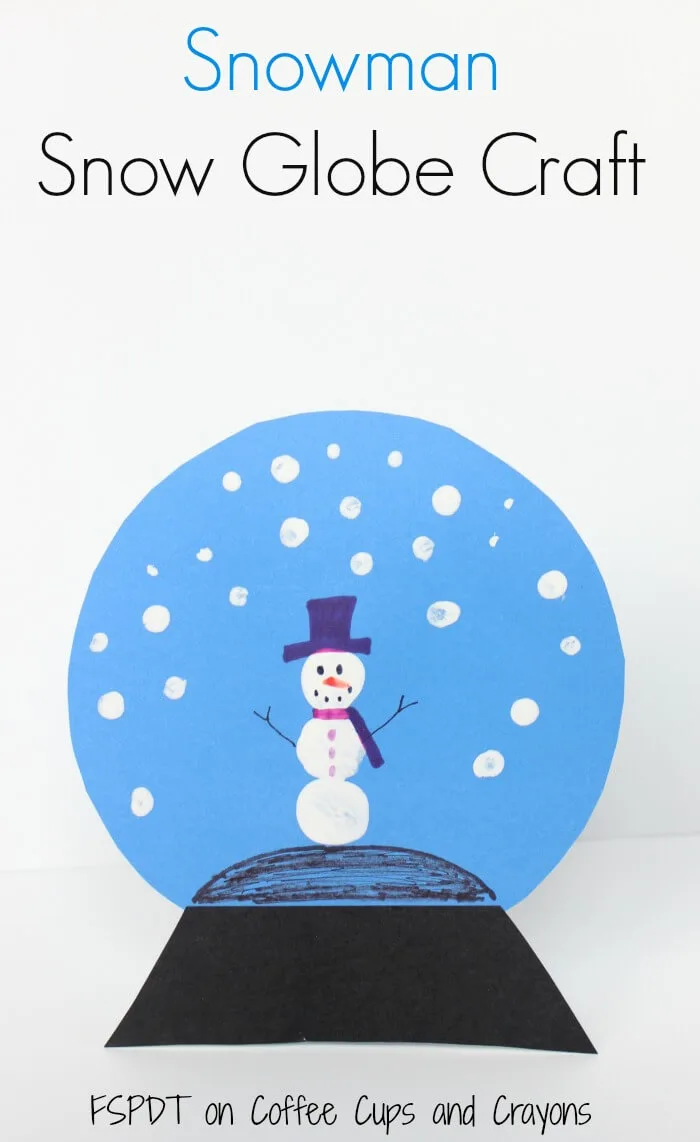 For this snow globe activity, you will have to buy or make your own puff paint.
It gives a nice 3D effect to our snow globe craft template. You will find in the link above the instructions to make your own puff paint.
While your kids are crafting with our snowglobe craft template you can make the paint quick yourself.
Afterward, they can use it as snow on their snow globe pictures.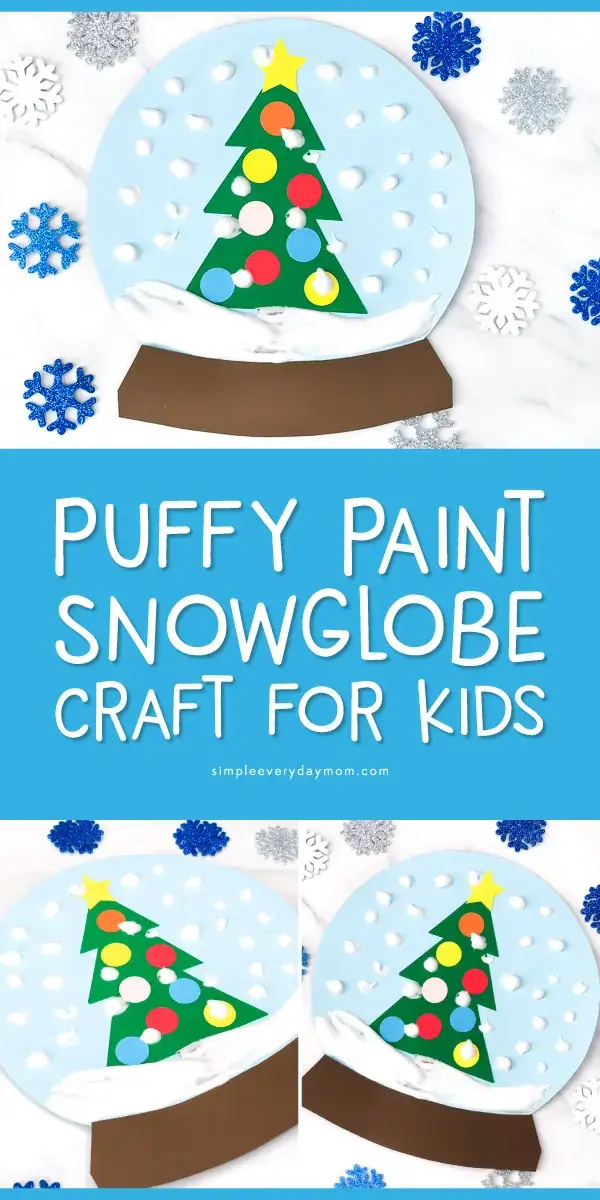 To make this snowglobe printable project a little bit more personal add a picture of your students or children inside.
Let them color and paint them prior to it and with a hole on top you can even easily turn it into a snowglobe Christmas tree ornament and gift it for Christmas.
7. Travel Journey Snow Globe
Did your children enjoy their winter break?
I m sure they did and so did you. Let them tell you about their adventures with this easy snow globe project.
Give every student a large snow globe printout and let them draw their Christmas adventures inside their snowglobe.
Maybe they went on a trip, like to tell you about their Christmas gifts, or they really liked to go sledding with their siblings.
Let them draw whatever they like and tell you about their winter adventure afterward.
---
How to Download Your Free Printable Snow Globe Templates Pdf
Pin These Free Snow Globe Template Printables