Are you looking for inspiring star quotes? Then you are in the right place!
Here are 120 Best Star Sayings for Kids including matching books and activities.
Let's have a look!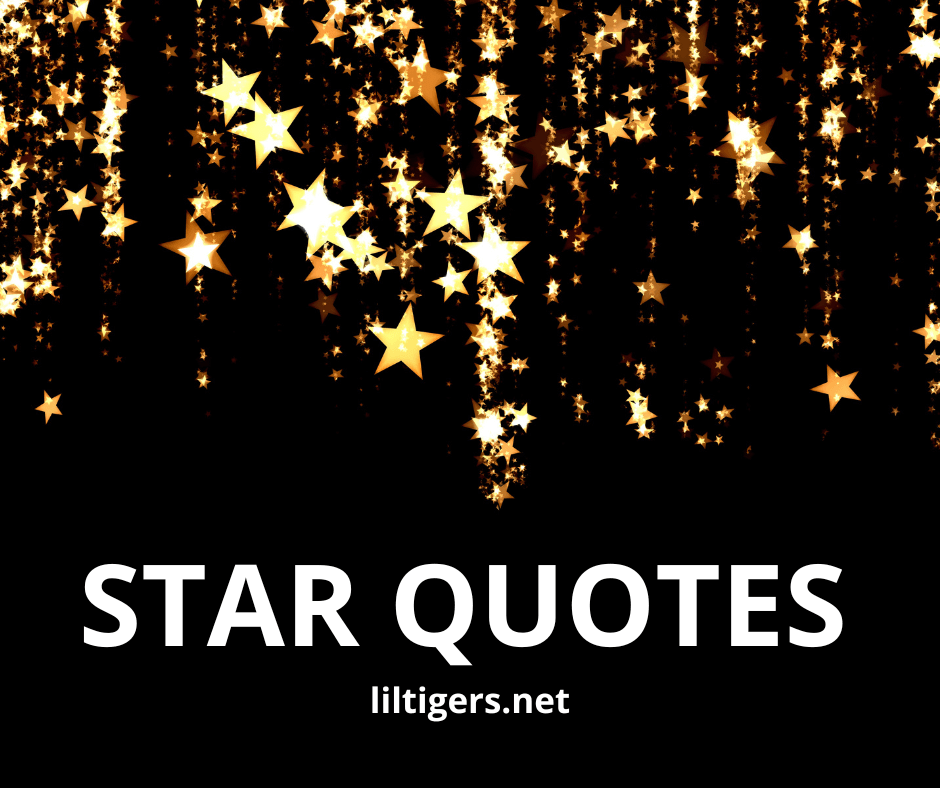 There are affiliate links in this post, meaning, at no additional cost to you, I will be compensated if you click through and take action. As an Amazon Associate, I earn from qualifying purchases.
Fascinating Star Facts
Before we get started with our star quotes for kids, let's learn a little bit about stars first.
What is a Star?
Stars are giant spheres of superhot gas made up mostly of helium and hydrogen.
Stars get so hot by burning hydrogen into helium. This process is called nuclear fusion and the reason why they are so hot and bright.
Star Facts
Most of the stars in the universe are red dwarfs.
Our Sun is a star. She is around 4.5 billion years old.
They twinkle because of movement in the Earth's atmosphere.
Many stars come in pairs called binary stars.
The smaller they are the longer they live.
The nearest star to Earth is Proxima Centauri.
These and more inspiring facts about stars can be found in the following link.
Star Books for Kids
Here are some great book recommendations on kids books about stars:
Are you interested in more kid's activities, arts & crafts, and science experiments?
I have made it easy for you! Join our newsletter now and I will send you new fun for kids.
Subscribe for free
120 Best Star Quotes for Kids
We love to gaze at the stars at night. Even though it is nicer during the summertime it seems the stars during the winter month appear even brighter.
So why not make a DIY star card for them to invite them to star gaze together?
You can find inspiring Star Quotes for Kids for your cards and crafts here.
Our list of quotes about stars includes star sayings for kids, short and cute star quotes, quotes about stars, inspirational star quotes, star love quotes, star phrases about life, funny star puns and captions, and famous sayings about stars.
Let's have a look and get inspired!
Star Sayings for Kids
Here are some of our favorite star sayings for kids:
Shoot for the Stars!
Look at the stars, look how they shine for you!
"The stars wish upon themselves to shine like you." Gaby Compress
You are my rockstar!
Every star shines a little differently
Be the star you were meant to be!
When you wish upon a star
Little Star
"Keep your eyes on the stars, and your feet on the ground." – Theodore Roosevelt
Twinkle, twinkle, little star,
How I wonder what you are!
Up above the world so high,
Like a diamond in the sky."
Jane Taylor
Cute Star Quotes
Your kids will love the following cute star quotes:
"Stars don't disappear. They keep blazing even when the night is over." – Kygo
"Pick a flower on Earth and you move the farthest star." – Paul A.M. Dirac
"The second star to the right, and straight on till morning." – Peter Pan
"Fly me to the moon, Let me play among the stars." – Frank Sinatra
"You know it's never too late to shoot for the stars." – Nickelback
"Shine bright, shine far, don't be shy, be a star." – Life-Size
Working together, tiny stars light the universe. That's the power of teamwork.
To see the stars, you only need to open your eyes.
You are the sun of my days and the stars of my nights.
Reach for the stars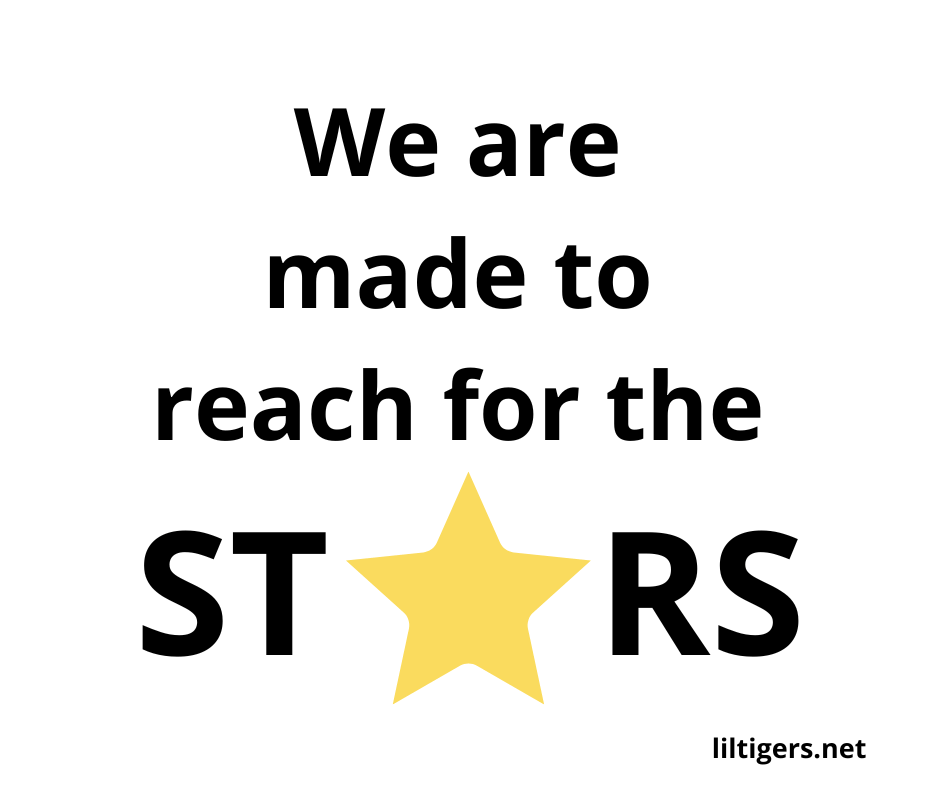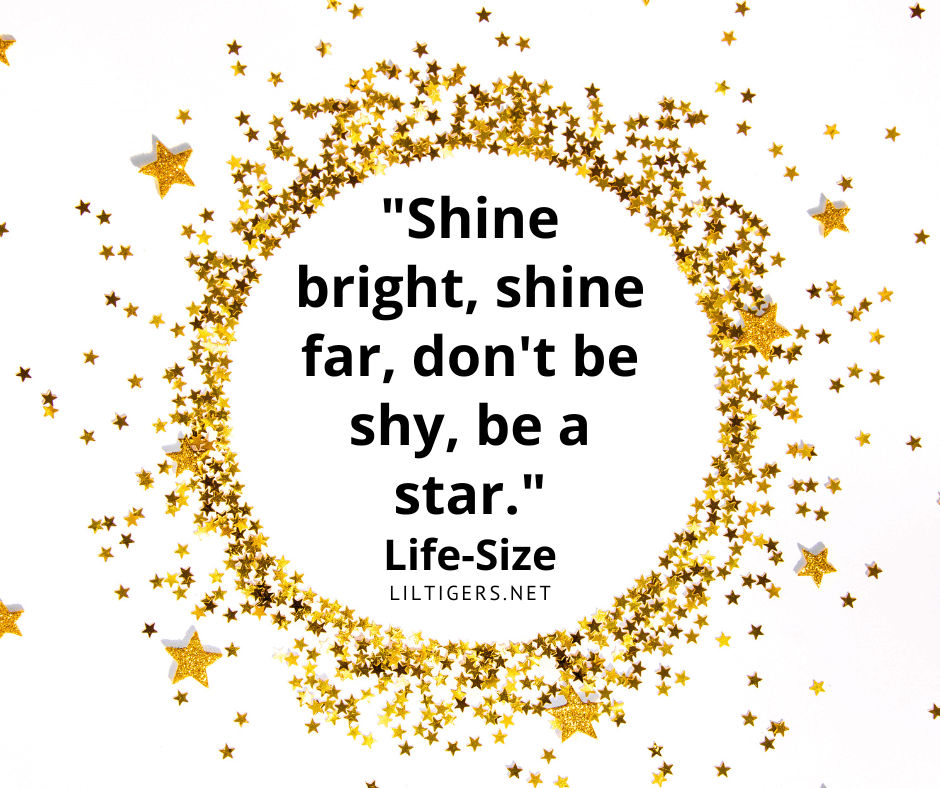 Short Star Quotes
Short but sweet. Let's check out these star quotes with short phrases:
"The stars thin-scattered made the heavens large." – George Eliot

"You could be the moon and still be jealous of the stars" – Gary Allan

"My thoughts are stars I cannot fathom into constellations." – John Green

"I have loved the stars too truly to be fearful of the night." –

Sarah Williams

"Not only do we live among the stars, the stars live within us." – Neil deGrasse Tyson

"Love knows not distance; it hath no continent; its eyes are for the stars." – Gilbert Parker

"If you wanna see the wonders of the age, you must follow the evening star" – Kenny Rogers

"When I have a terrible need of, shall I say the word religion, then I go out and paint the stars." – Van Gogh
"It is not in the stars to hold our destiny but in ourselves." – William Shakespeare
The one who tries the hardest shines the brightest.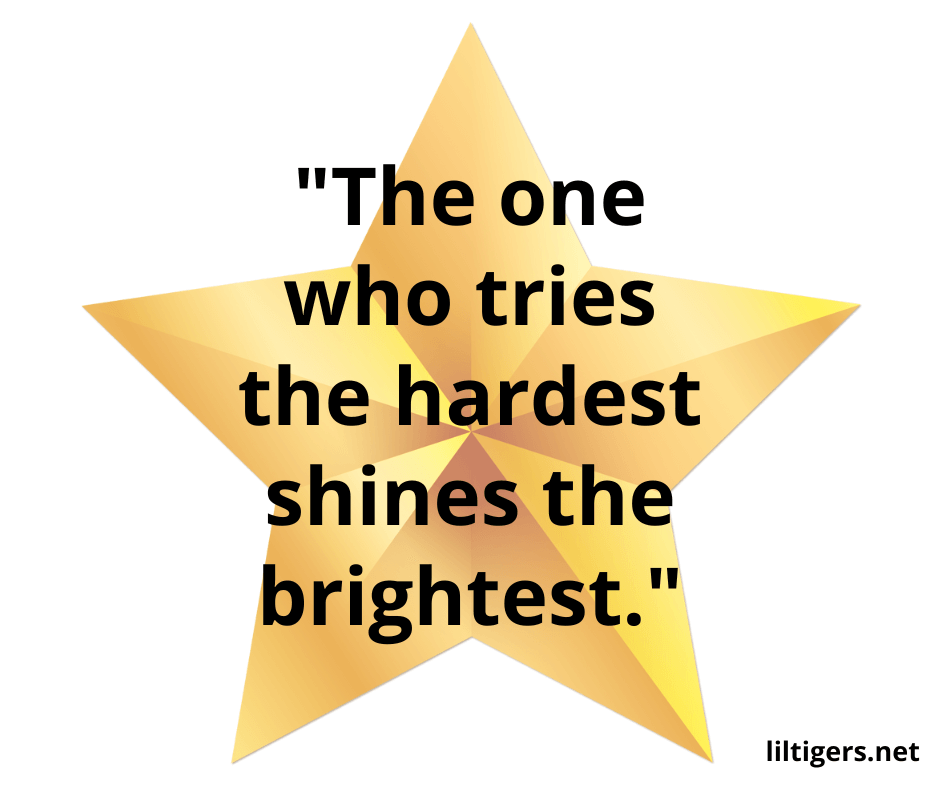 Did you enjoy our star greetings for kids?
Then go check out our popular Friendship Activities, Flower Pot Templates, or Ladybug Craft Templates next.
Shine Like a Star Quotes
How about the following shine like a star quotes?
What makes you unique is why you're a star.

A shining star never gets lost in darkness.
"Surely the stars are images of love." – Philip James Bailey

"Don't you know that you are a shooting star?" Bad Company

There's a light in you that shines as brightly as the strongest star in the sky.

Your smile lights up a room the way the shining stars illuminate the night sky.

"The quenchless stars, so eloquently bright, untroubled sentries of the shadow'y night." – Robert Montgomery
"When we look up at night and view the stars, everything we see is shining because of distant nuclear fusion." – Carl Sagan
Don't hide the real you behind clouds of darkness; let your light shine as brightly as the star you are inside.

"There is no light in earth or heaven but the cold light of stars" – Henry Wadsworth Longfellow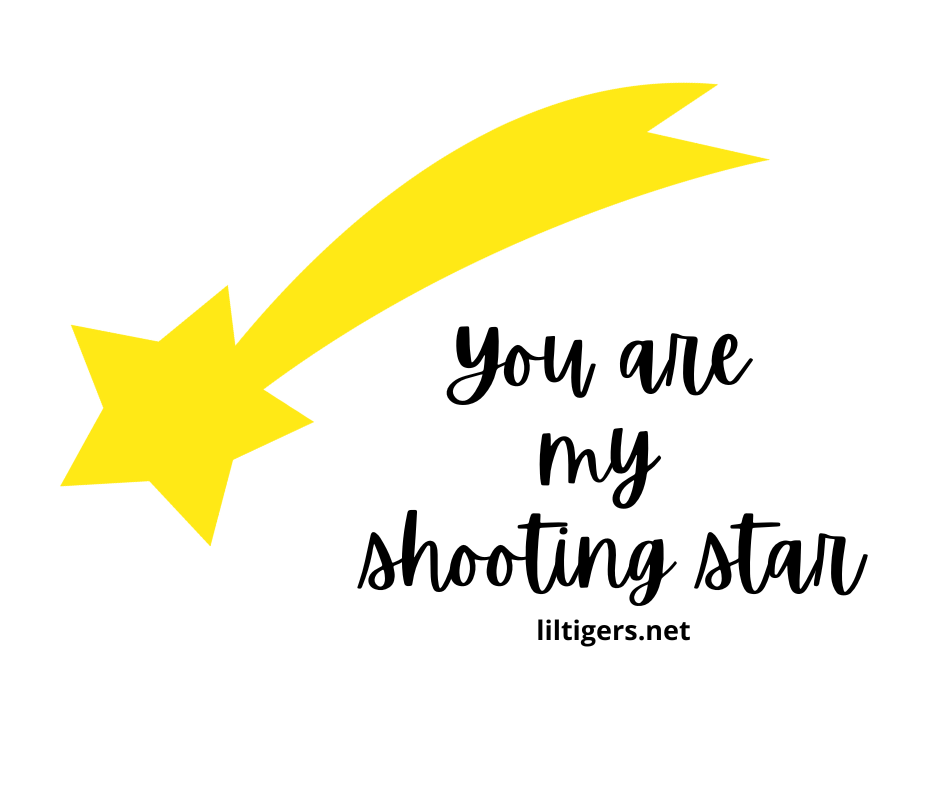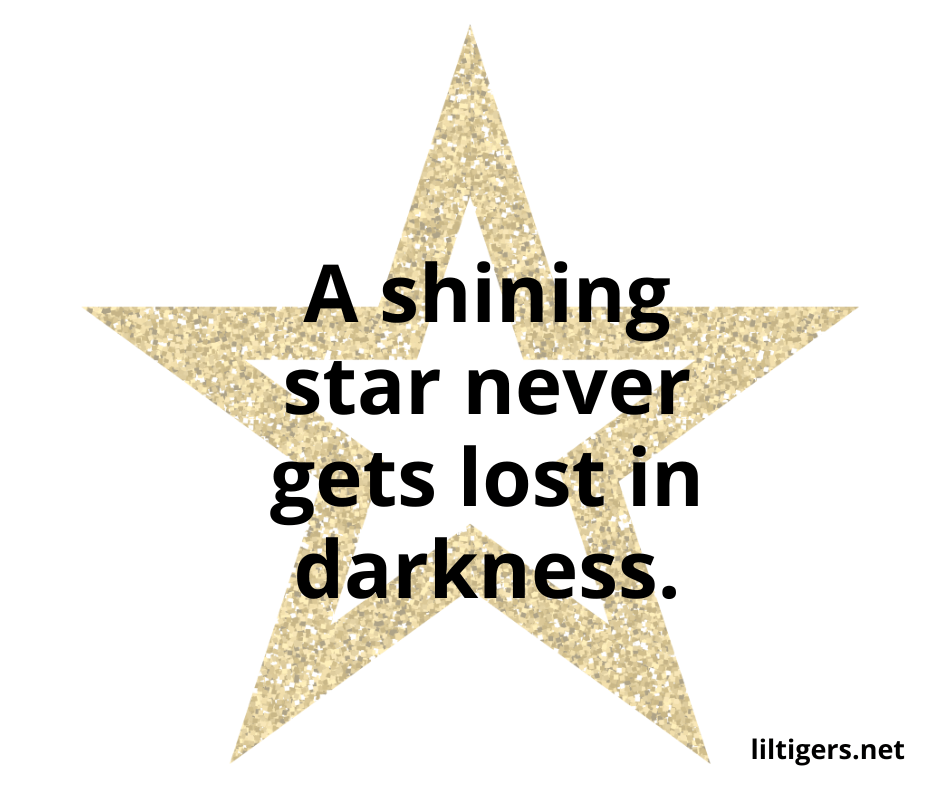 I'm a Star Quotes
Your children are your rock star? Then surprise them with these wonderful I'm a star quotes.
"You are my superstar!"
"No one can stop us now. 'Cause we are all made of stars" – Moby
"Sending this selfie to NASA, because we're a couple of stars."
"Baby, you're a star."
"Do you think the stars are jealous of how much I sparkle?"
"Fill the darkest night with a brilliant light
Cause it's time for you to shine
Brighter than a shooting star"
Owl City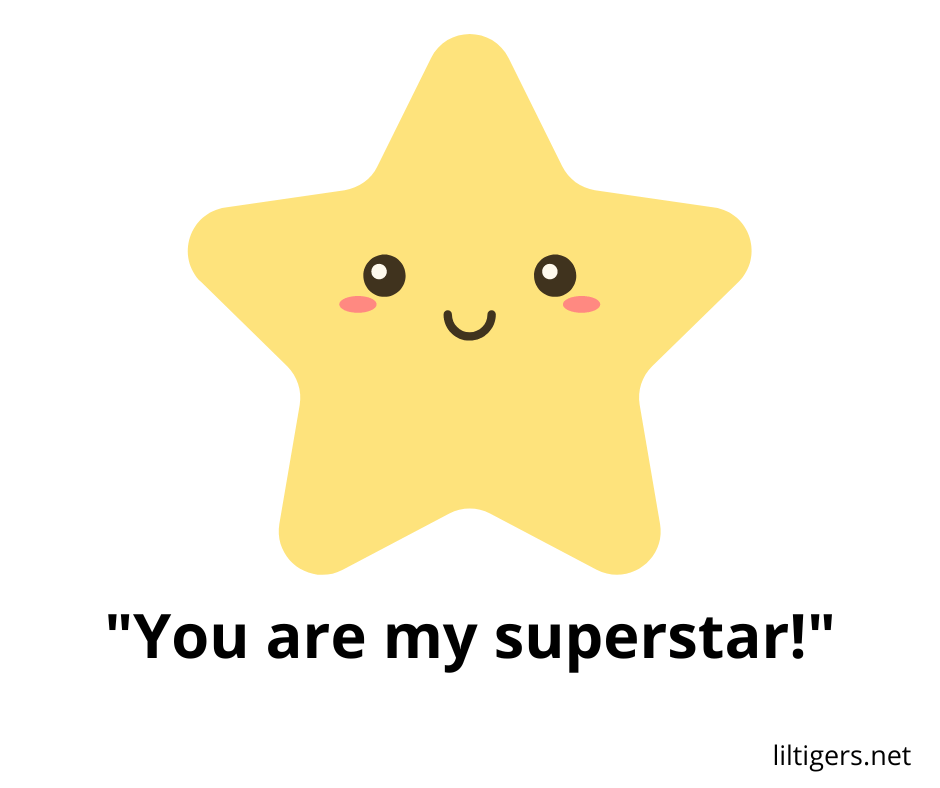 Inspirational Star Quotes
Let's start off with our inspirational quotes about stars:
Need perspective? Look up at the stars.
Somewhere among the stars lie the secrets of the universe.

"Shoot for the stars but if you happen to miss shoot for the moon instead." – Neil Armstrong

"I love the stars. Because they can't say anything. I love the stars. Because they do not judge anyone." – Natsuki Takaya
Even on the cloudiest of nights, stars still shine through the haze. So too, light will shine on even the darkest days.
"The stars are the land-marks of the universe." – Sir John Frederick William Herschel
"The stars don't look bigger, but they do look brighter." – Sally Ride
Don't ever stop reaching for the stars. Even if they remain out of reach, you'll still go further than if you didn't bother to try.
Just like each star is unique yet makes the universe what it is, the light in you makes you who you are. That's exactly who you need to be.

"For my part, I know nothing with any certainty, but the sight of the stars makes me dream." — Vincent van Gogh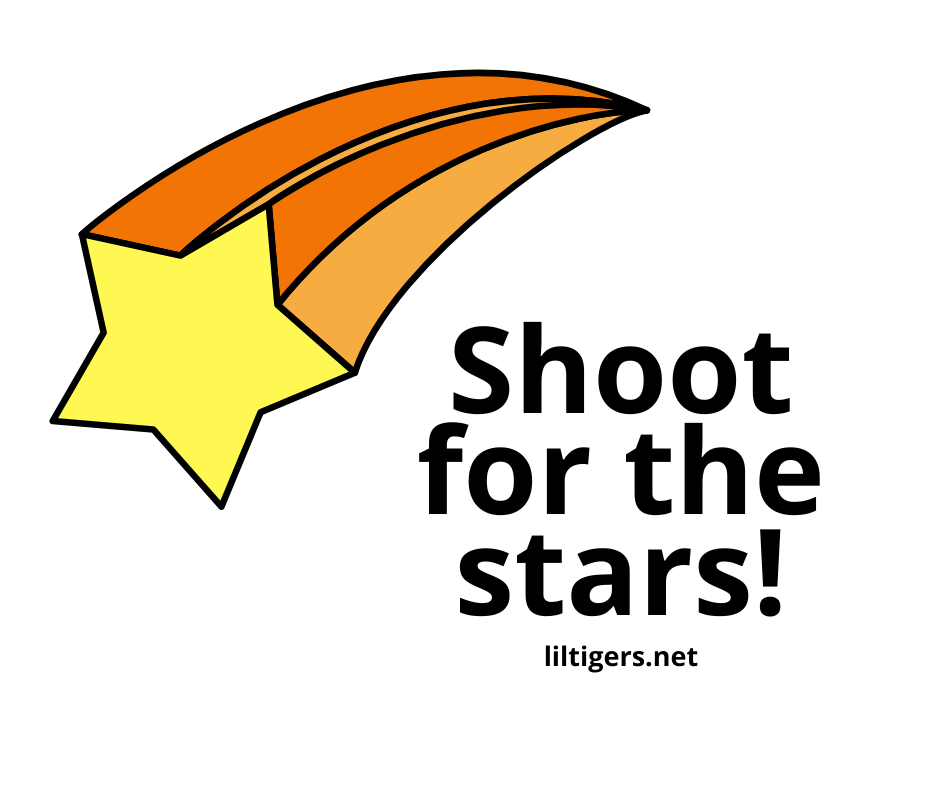 Quotes about Seeing Stars
In case you like to star gaze, check out these shooting star quotes about seeing stars.
"

Keep calm and go stargazing.

" – Unknown
"I like the night. Without the dark, we'd never see the stars." – Stephenie Meyer
"We are all in the gutter, but some of us are looking at the stars." – Oscar Wilde
"Anyone who needs to be reminded that they're not the center of the universe needs only to look up at the star-filled sky." – Unknown
"If you ever feel tiny, look up at the stars for a reminder of what one small speck of light can do." – Unknown

"If people sat outside and looked at the stars each night, I'll bet they'd live a lot differently." – Bill Watterson

"I know, somehow, that only when it is dark enough, can you see the stars." – Martin Luther King

"Now the bright morning Star, Dayes harbinger, Comes dancing from the East, and leads with her" – John Milton

Gazing at the stars is a beautiful reminder that we don't have to have all the answers to enjoy an experience.
"Just remember this, my girl, when you look up in the sky/ You can see the stars and still not see the light." – "Already Gone," The Eagles
Star Quotes for Loved Once
Surprise you're loved once with these love star quotes.
You are my north star.

I was lost until we met. You are the guiding star of my life.

You light up the nights of my life.

After all these years, my love for you is still like a shooting star.
"Trying to catch your heart
Is like trying to catch a star" – Boy Meets Girl
Like stars in the sky, you and I are destined to travel through life together.
"I'm wishing on a star
To follow where you are"
Rose Royce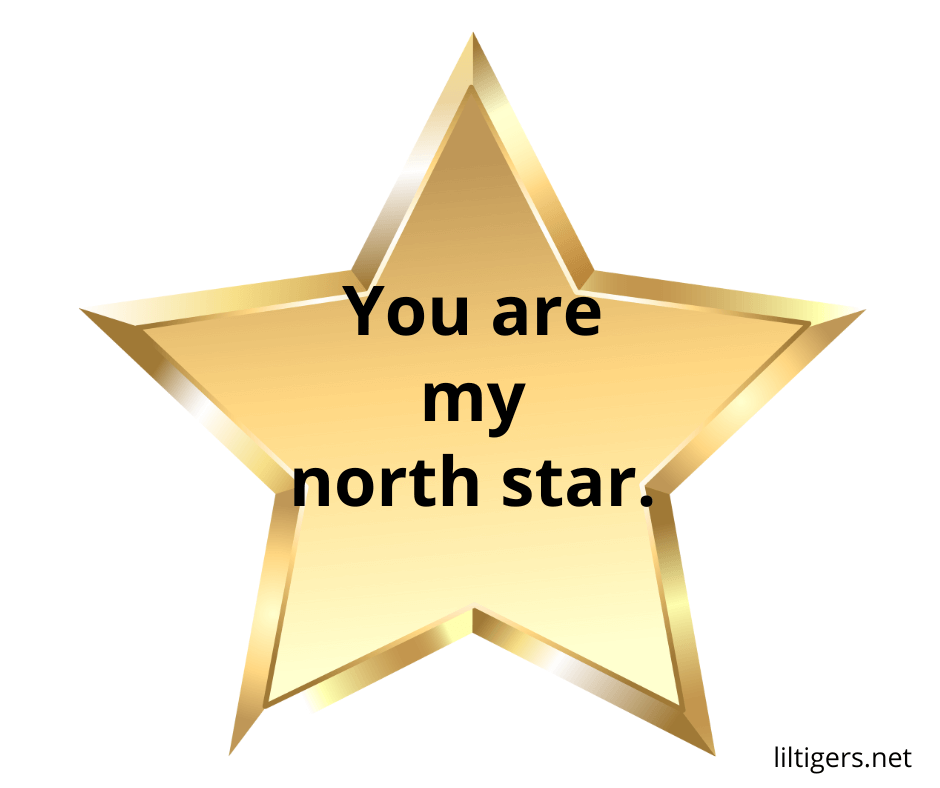 Star Quotes about Life
You will also like our star captions about life. Check them out here:
"Maybe that's what life is – a wink of the eye and winking stars." – Jack Kerouac

"Look at the stars. See their beauty. And in that beauty, see yourself." – Draya Mooney

"A sky as pure as water bathed the stars and brought them out." – Antoine de Saint-Exupéry
"Don't whisper your wishes to faraway stars, shout them boldly at the sun." – Richelle E. Goodrich
"There wouldn't be a sky full of stars if we were all meant to wish on the same one." – Frances Clark

"The cosmos is within us. We are made of star-stuff. We are a way for the universe to know itself." – Carl Sagan

"In your life, you will meet shooting stars. You will see them, make your wish and see them disappear." – Nahiar Ozar
"What are we but shooting stars, hoping to shine long enough to make at least one soul believe in the magic." – Sherry Namdeo

"I will love the light for it shows me the way; yet I will love the darkness for it shows me the stars." – Augustine "Og" Mandino

"I saw the world from the stars' point of view, and it looked unbearably lonely." – Shaun David Hutchinson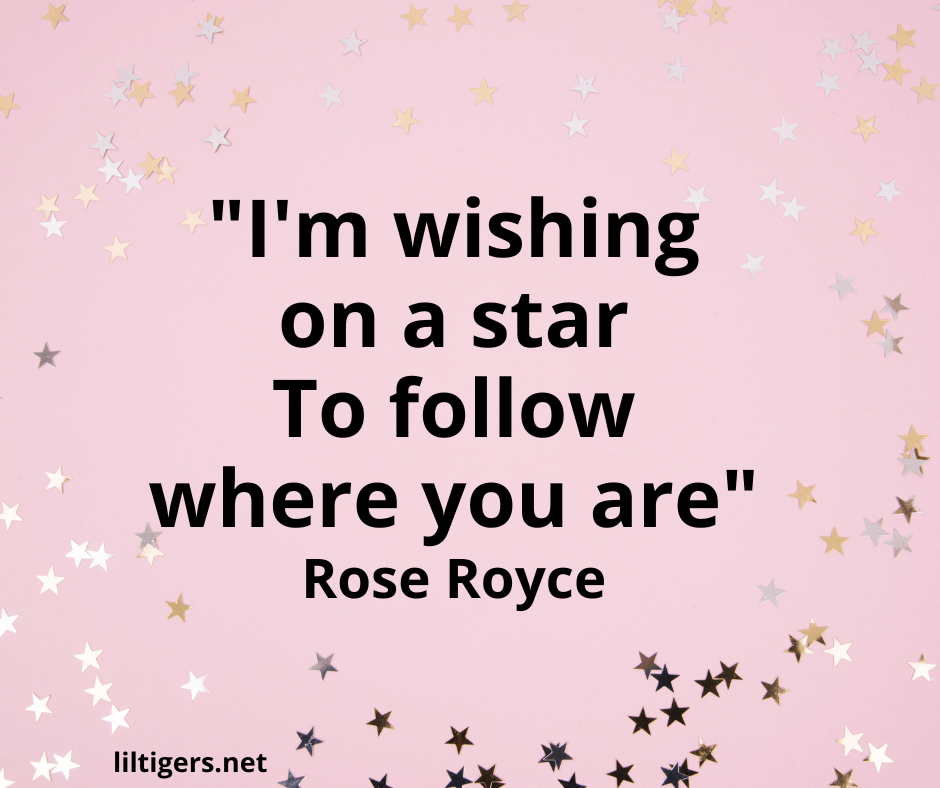 Birthday Star Quotes
Are you looking for adorable birthday wishes? Then check out these star quotes for birthdays.
The older you get, the brighter your star will shine.

Let your light shine on your birthday and every day.

I wish you more birthdays than there are stars in the sky.
Happy birthday! You get a gold star for a year well-lived.

Have a birthday that's on par with the fact that you're a true, real superstar!

It's your birthday, superstar! Have a super-special day no matter where you are!
In my book, you are a superstar. I hope your birthday shines as brightly as you do!
"May your wisdom grace us until the stars rain down from the heavens." – C.S. Lewis

Today I wish you a happy birthday from afar. No matter how old you get or wherever you are, you'll always be my little superstar.

Twinkle twinkle, birthday star. On your special day, you've come so far. Another year older, another year bolder. Celebrate your day in a wonderful way!

Today's your day, you're the center of attention, the star. Happy birthday to you on your special day! To me, you're an all-star every day!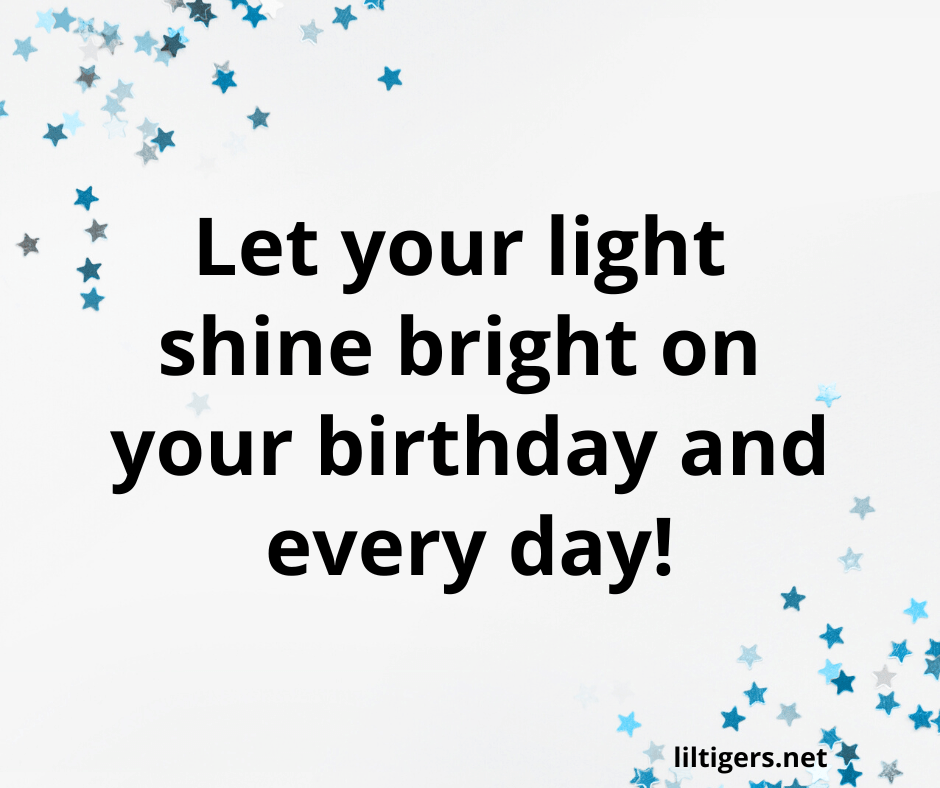 Fun Star Pun Captions
You will also like our fun star puns.
The mother asked her son to get some planet from the grocery star.
I am so bright that my mother calls me the sun.
Movie stars are the only stars who wear sunglasses.

When stars decide to download an app, they use the App Star.

The falling star replied with a "no comet" to the journalist's questions.

My astronaut friend always gets punished for star-ring up trouble.

Stars and bats are so similar. They both come out at night and stay up late.
My mother met my father on a starlit night. It sure was a story of love at first bright.
My grandpa used to say that meteor showers were just comet and space foam.
A space fish can also be called a starfish.
Never stop looking up!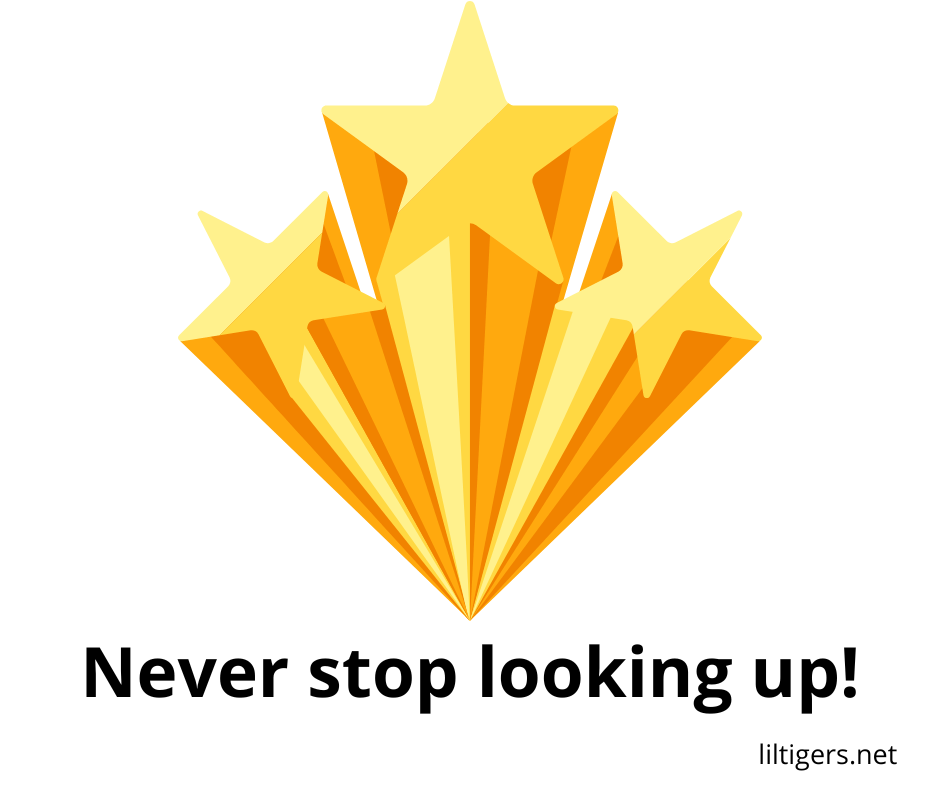 Funny Star Captions
The puns about stars weren't funny enough, then check out these star captions next.
"Cuddle, stargaze, and chill."
"Wishing upon a star."
"Catch me under the stars."

"I'm over the moon for you."

"We'll be counting stars." –

OneRepublic

"I love people who also get excited about stars."

"And we were dancing… like we're made of starlight." – Taylor Swift, "Starlight"
"Wishlist: watch the stars with you."
"If you can point out any of the constellations, I will be impressed."
"I know which one the Big Dipper is."
"Felt cute, might keep stargazing forever."
"Never stop looking up."

Unknown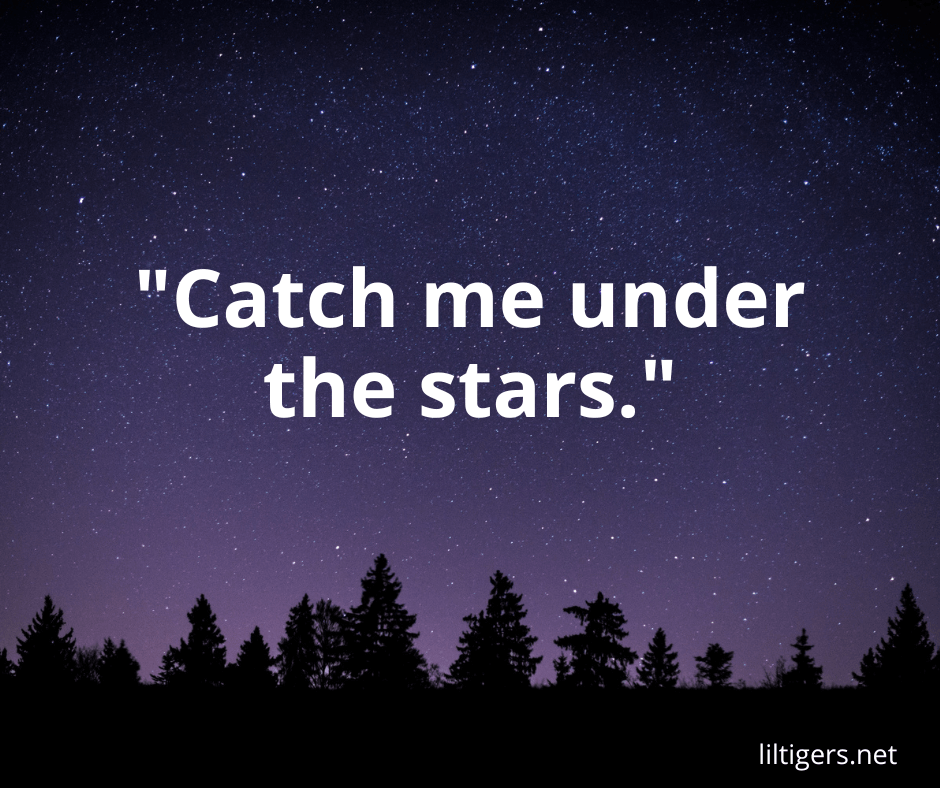 Famous Star Captions
Last but not least are our famous star phrases. What do you think?
"There is no easy way from the earth to the stars." – Seneca
"Each star is a mirror reflecting the truth inside you." – Aberjhani
"All we ever see of stars are their old photographs." – Alan Moore

"When it is dark enough, you can see the stars." – Ralph Waldo Emerson

"It is not in the stars to hold our destiny but in ourselves." – Lisa Mantchev
"I like the night. Without the dark, we'd never see the stars." – Stephenie Meyer
"You are damaged and broken and unhinged. But so are shooting stars and comets." – Nikita Gill
"Dwell on the beauty of life. Watch the stars, and see yourself running with them." – Marcus Aurelius
"Do not complain beneath the stars about the lack of bright spots in your life." – Bjørnstjerne Bjørnson
"Yours is the light by which my spirit's born: you are my sun, my moon, and all my stars." – E. E. Cummings
"We all shine on… like the moon and the stars and the sun… we all shine on… come on and on and on…" – John Lennon
"Moonlight drowns out all but the brightest stars."

J.R.R. Tolkien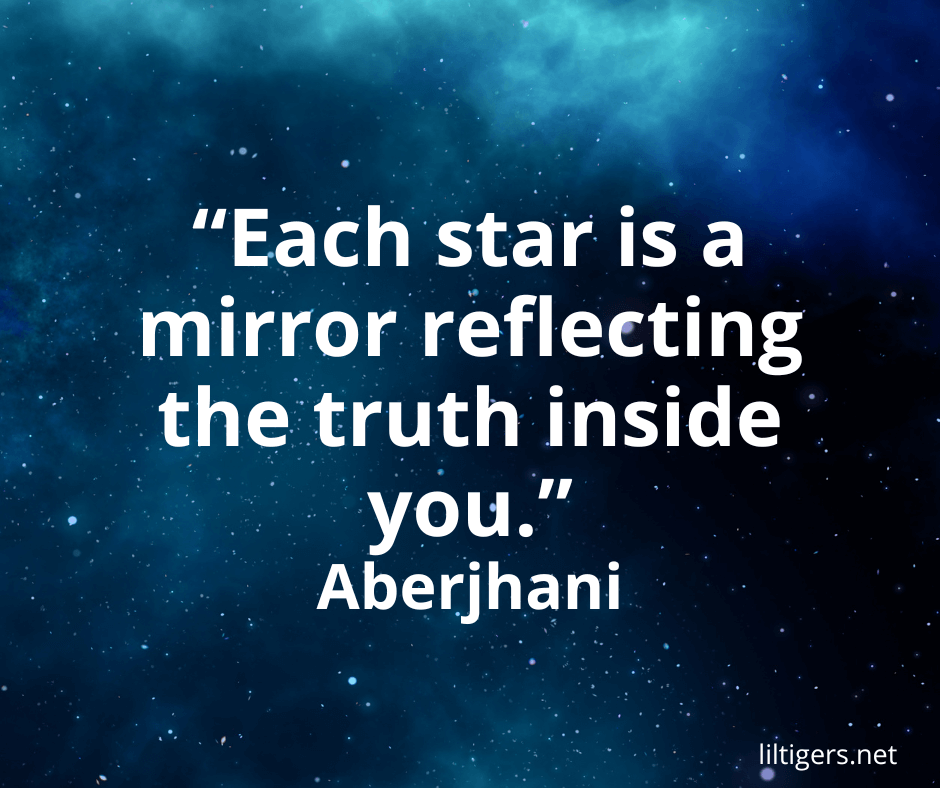 ---
All visual learners can check out our star video here:
More Quotes
I also like to introduce you to the following quotes for kids:
Easy Star and Weather Activities
After you are done with these adorable star quotes and sayings, go check out these fun weather activities next:
If you are a visual learner, also go check out this fun DIY pop-up star card video tutorial for our star sayings for kids.
---
Pin Our Quotes about Stars
Don't forget to save our 100 Top Star Quotes for Kids on Pinterest for later! Be sure you are following along with Lil Tigers here.
Now I would like to hear from you!
Which saying about stars did you choose? Did you find a better one?
Either way, let me know by leaving a comment below right now.
I love to hear from you!