There are affiliate links in this post, meaning, at no additional cost to you, I will be compensated if you click through and take action. As an Amazon Associate, I earn from qualifying purchases.
Why Is It Important to Have Friends?
According to Mayo Clinic friendships enrich your life and improve your health.
Especially children will benefit from friendships.
Friendships will help kids develop important life skills such as getting along with other people (improving social skills) and learning how to solve conflicts and problems.
Children with those skills are able to integrate easier later in life and make easier friends in school than others according to rainsingchildren.net.au.
How to Teach Friendship
Now that we find out how important it is for children to have friends, let's find out how to teach them to make friends and what a good friendship is about:
Qualities of a Good Friend
A good friend is always there for you
Good friends are honest
They are loyal
You can trust them
They are good listeners
They make time for you and show up when you need them
Be supportive
Learn How to Be a Good Friend
Explain what a good friend is
Read a friendship book (found below)
Set a good example
Spend time with your friends
Try a friendship activity together
First, you should explain clearly what a good friend is.
The qualities of a good friend above will help you with this task. Also, you can use one of the friendship books below to help explain friendship to your child.
Once the role of a good friend is clear it is important that your children have a good role model and you set good examples for them. So they can see what a good friendship is and learn how to be a good friend themselves.
They can do that by starting to spend time with their friends and trying one of the fun friendship activities for kids below to either surprise their friends or bond over a friendship game even more!
Friendship Books for Kids
Friendship Activities for Kids
"Friendship is like a beautiful garden, the more you put into it, the more it grows."

Author unknown
In order to have a good friendship, you will need to spend a lot of time with your new friend and build trust. Why don't you try one of our friendship activities to bond more with your new friend or make old friends appreciated?
Let's have a look at these fun friendship ideas:
Write a friendship card or letter
Make a friendship bracelet
Friendship pictures
Craft a friendship picturebook
Play "Things we have in common"
Make a friendship craft
Go see a movie together
Paint friendship rocks
Write a story together
Make friendship dolls
Do trust exercises
Call or face time your friend

Make a movie

Enjoy a friendship scavenger hunt together
Play a friendship game
Try friendship worksheets
Plant flowers and take care of them together
Bake a treat for your friend
Try different teamwork activities
Say something nice
Hello, my friend
Make a friendship banner
Friendship list
Hit the playground together
Spend time together
1. Write a Friendship Card or Letter
Writing letters or cards will never be old fashion.
Everybody is enjoying getting a letter or card for their birthday or any other occasion. So why not encourage your child to write a letter or card to your friend and tell them how much you love and appreciate them?
It will not only make their friends happy but also get them to practice their handwriting and spelling in a fun way.
Here is a fun DIY Pom Pom Card project for preschoolers you can use to make your own friendship card. If you do not know what to write, use one of these 70+ Inspiring Friendship Quotes!
2. Make a Friendship Bracelet
Making a friendship bracelet is a classic friendship activity our grandparents already enjoyed.
There are different types of bracelets to suit every difficulty level. You can make them out of wool, use rubber bands, or pearls for example!
Here are a couple of bracelet sets your children might enjoy:
3. Friendship Pictures
How about having a friendship picture session?
Take an afternoon, dress up with your friend and have mommy make a photoshoot with you.
Those pictures will be a great memory for later and will be adorable in a picture frame on your nightstand.
Here are some adorable best friend's picture frames they might enjoy:
4. Craft a Friendship Picturebook
Once you are done with your friends' pictures you can also turn them into a nice picture book.
Why not craft with your friend and make yourself adorable photo albums to remember the great time you had together.
Here are some great scrapbooks they might enjoy:
5. Play "Things We Have In Common"
Time for some fun friendship games. Are you familiar with "Things we have in common"? It is super simple and perfect for a fun afternoon with your friends:
Give every player a pair to play with. They need to think about 3 things they have in common with the other person.
After a couple of minutes form a big circle and let everyone share their discovery.
6. Make a Friendship Craft
Friendship crafts are also a great way to bond with your friends. While crafting you can chat and spend quality time together. We enjoyed this friendship flowers and ice cream craft before. Which friendship craft do you like?
7. Go See a Movie Together
Why not watch a movie together with your friend? Either in the movie theater or even at home. Make it a special treat and fix some popcorn and maybe even have a sleepover afterward.
Some great friendship movies for the family are Toy Story 4, The Goonies, and The Babysitter Club.
8. Paint Friendship Rocks
What is very popular here is painting rocks. Let the children go outside to the backyard or take them for a walk to collect rocks to paint them together.
Note that flat rocks are better suitable for this project.
Together with their friends, they can make their own friend rocks. All you need except rocks are acrylic pens and you are good to go.
Here are some great friendship rock ideas:
9. Write a Story Together
Creating your own stories is pretty fun but doing it together with your best friend is even better.
Together you can let your imagination run wild and come up with the most incredible fairytales.
Use a note book to write your story down and illustrate it together!
10. Make Friendship Dolls
Why not make little dolls that look like you and your friend? You can make them as easily as with a popsicle stick and glue a photo of you and your friend as the head on it. Be creative.
Afterward, use them for a puppet show and create your own play.
11. Do Trust Exercises
You might be familiar with trust exercises from seminars you might have done for work. It is the same concept for your child and their friends. Here are two great trust exercises for kids:
The Trust Fall Activity
The Buddy Walk
The probably most known trust exercise is the fall activity. One person lets himself fall back while the partner behind him has to catch him or her.
Just be sure the children are old enough and actually able to catch the other person before you start playing this exercise.
The buddy walk on the other side requires one friend to be blindfolded while the other leads him safely through an obstacle course.
12. Call or Face Time Your Friend
"True friends stay with you no matter the distance or time that separates you from them."

Lance Reynald
You didn't see your friend in a while and miss them? Take your parent's phone and give them a call or even face time. Keep them up to date and tell them about your day. Your friend will be happy to hear from you!
13. Make a Movie
Did you guys write as recommended story above? Why not turn them into a movie?
Take your friend and make a friendship activity out of it. My oldest son for example likes to make lego movies with his friends.
Here is a great kid's guidebook on how to make movies.
14. Enjoy a Friendship Scavenger Hunt Together
Go check out this great friendship printable scavenger hunt. You can print it in the link below and play it with your children's friends the next time they are around or in your classroom. Enjoy!
15. Play a Friendship Game
Do your kids like board games? Then try this fun printable friendship board game with them.
If they prefer a game that is a little bit more engaging I can recommend charade. I loved to play it myself with my friends when I was younger and so do my kids.
16. Try Friendship Worksheets
Worksheets are not my kid's first choice of fun but I found these great printable friendship worksheets even they enjoyed. Why don't you give it a try?
17. Plant Flowers and Take Care of Them Together
"Friendship is like a beautiful garden, the more you put into it, the more it grows."

Author Unknown
Planting flowers is not only a great way to engage your children in nature but also a fun activity to do as friends.
Pick some beautiful flowers with your friends and plant them together in a pot or in your garden.
Make sure to water them every day and watch them grow as your friendship is!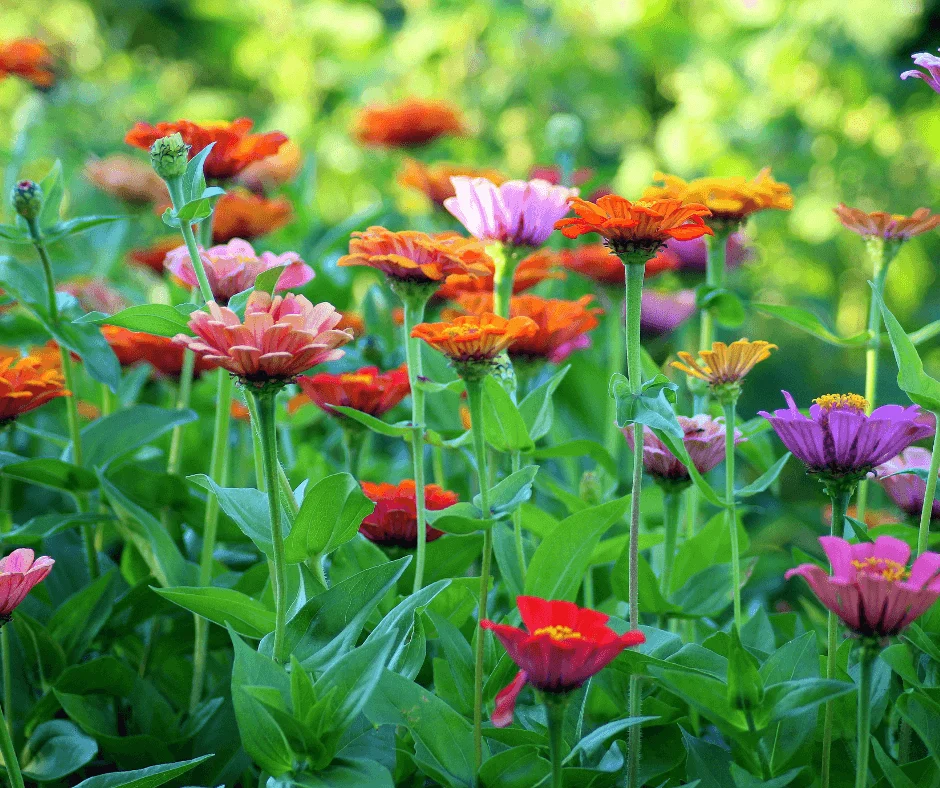 18. Bake a Treat for Your Friend
Surprise your friend with a treat. As it is known that love goes through the stomach.
For example, you can bake your friends some muffins and surprise them with a picnic. Why not use our Carrot Cake Muffin Recipe. Our Fruit Sparklers are also pretty great for this occasion.
Instead of stars simply use a heart shape to surprise your best friend.
19. Try Different Teamwork Activities
Teamwork games are a fun way to build trust and work together better as a team. Why not try to group jump rope.
For this trust exercise, two grown-ups must hold the ends of a large jump rope and all children must jump together at the same time for it to work.
20. Say Something Nice
Did you ever play "Say something nice" before? All you need is a ball and a group of friends to play with.
Let them stand in a circle and toss the ball to each other. Each child that throws the ball needs to say something nice about the other child he or she throws the ball.
21. Hello, My Friend
"Hello, my friend" is a great friendship group activity.
Let the children sit in a circle. Choose one child to sit in the center. The child in the center needs to close their eyes. One child from the circle gets up to them now and says "Hello, my friend. Can you guess who I am?".
If the child answers correctly he or she will take their place instead and the new child will sit in the middle.
22. Make a Friendship Banner
Do you have a group of friends coming to your house? Let them make a friendship banner next.
Give each child a piece of paper and some watercolors. Then let them paint something on their paper.
Once the painting is dried, let them cut handshapes or flowers out of their painting.
Afterward, punch holes in them, connect them and displace them as banners in your child's room or your classroom.
23. Friendship List
Your child can do this either alone or together with friends or in your classroom. Let every child write a list of their friends and let them add why they like them so much.
24. Hit the Playground Together
Take your friend out to the playground and enjoy a fun afternoon of fresh air and fun at the playground. Swing together, build sand castles, or do other fun things together with your friends.
25. Spend Time Together
Friendships can only grow if you spend time together. So think about something fun you like to do together with your friends and get together.
It does not need to be anything fancy as long as you do it together!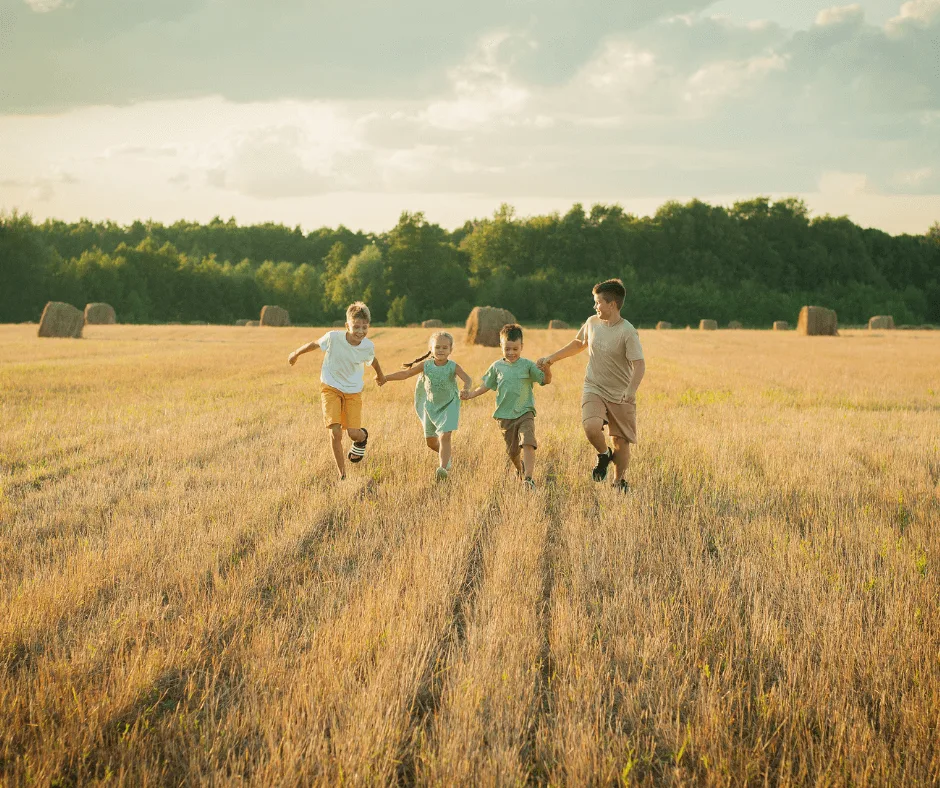 Friendship Gifts
Did you enjoy our friendship activities for kids? Nevertheless, it never hurts to give your friend a special gift to treasure your friendship.
Here are some cute friendship gift ideas you might like:
---
Pin these Fun Friendship Activities for Kids
Stay Updated