Are you in need of a fun winter scavenger hunt idea for kids? Then try this awesome colored ice scavenger hunt for the whole family.
With the help of a little bit food coloring a boring winter day will turn into a fun day out.
Your kids will love it, so let's dive right in.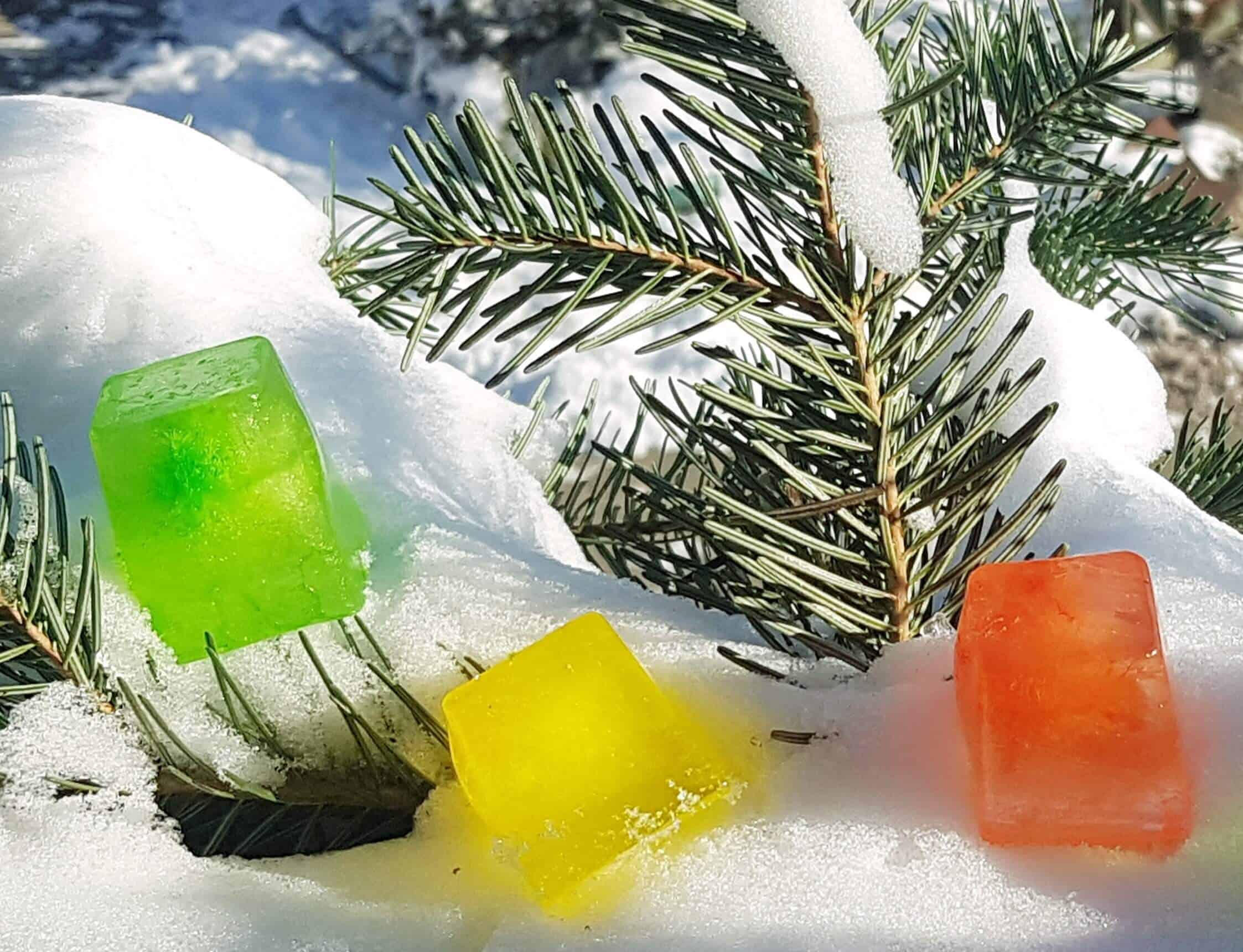 Winter Scavenger Hunt – Ice Play
Winter can be cold and miserable. But what can you do when the toys get boring?
Simple switch things up and go for a winter scavenger hunt outside. It will be fun for the whole family and give them a chance to catch some fresh air. Just make sure to dress warm enough and your kids will have a jolly time hunting colored ice cubes.
This activity can simply be done in your backyard or suitable for a nice walk with a sled. It is up to you.

What is a Scavenger Hunt
A scavenger hunt is a game where participants need to find specific items. Those items are normally written on a list.
In the case of our winter scavenger hunt with colored ice is no list needed. Just tell your children the total number of ice cubes they need to find.
But let's see what you will need for this colorful winter scavenger hunt.
Are you interested in more kid's activities, arts & crafts, and science experiments?
I have made it easy for you! Simply join our newsletter now and I will send you new fun for kids.
Subscribe for free

How to Prepare a Winter Scavenger Hunt With Colored Ice Cubes
Here is what you will need for this wonderful ice cube scavenger hunt:

Materials
Ice Cube Tray
Food Coloring
Spoon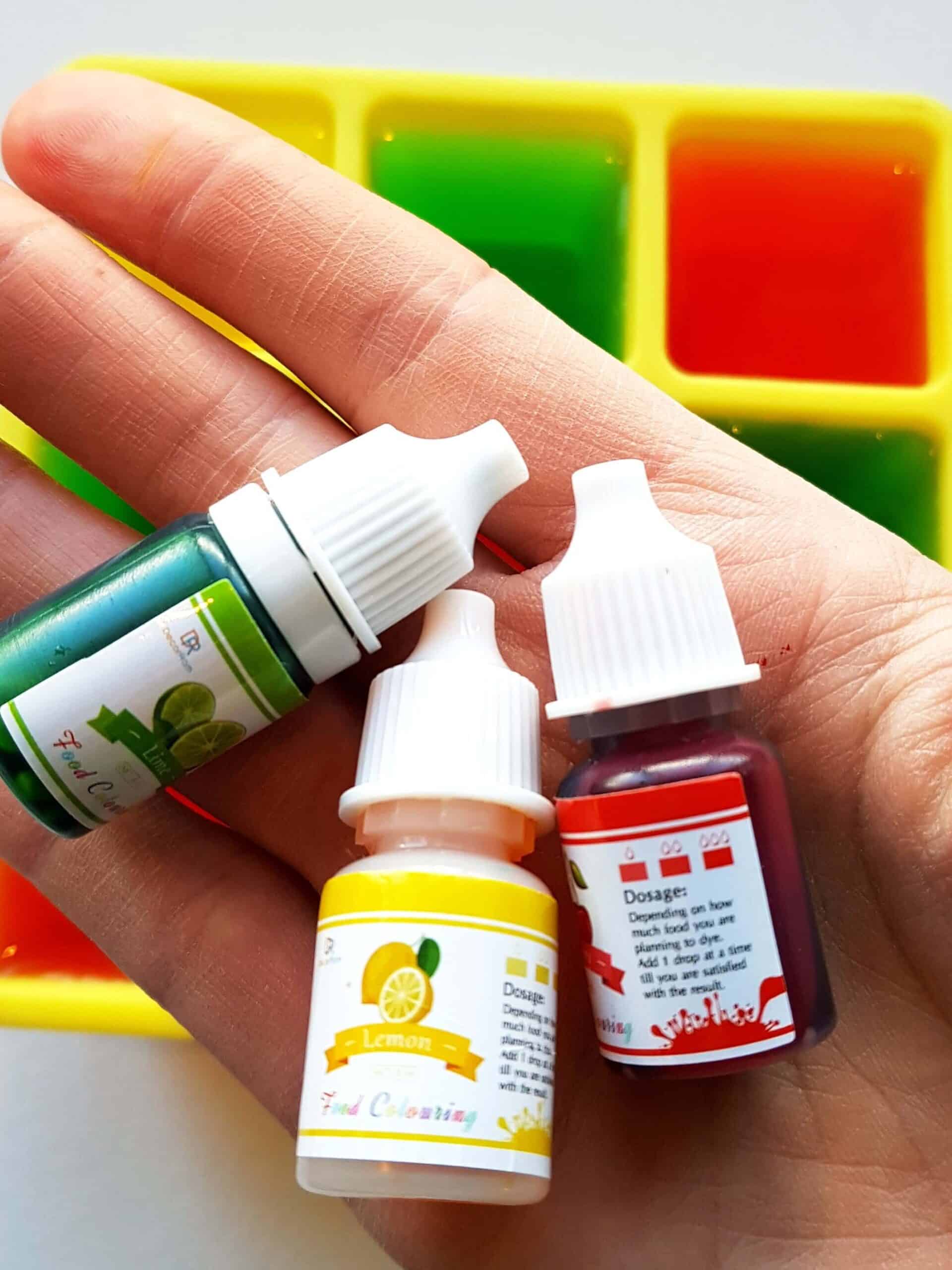 Instruction
These step-by-step instructions are here to help you visualize how to prepare for your creative winter activity.
Step 1: We need water
Take a measurement cup or any other jar or glass. Fill it up with the desired amount of water.
Step 2: Add food coloring
Afterward, add a couple of drops of food coloring and stir it with a spoon.
Step 3: Fill the ice cube tray
Use the colored water to fill up the ice cube tray. Repeat steps 1-3 to use different colors.
Step 4: Freeze it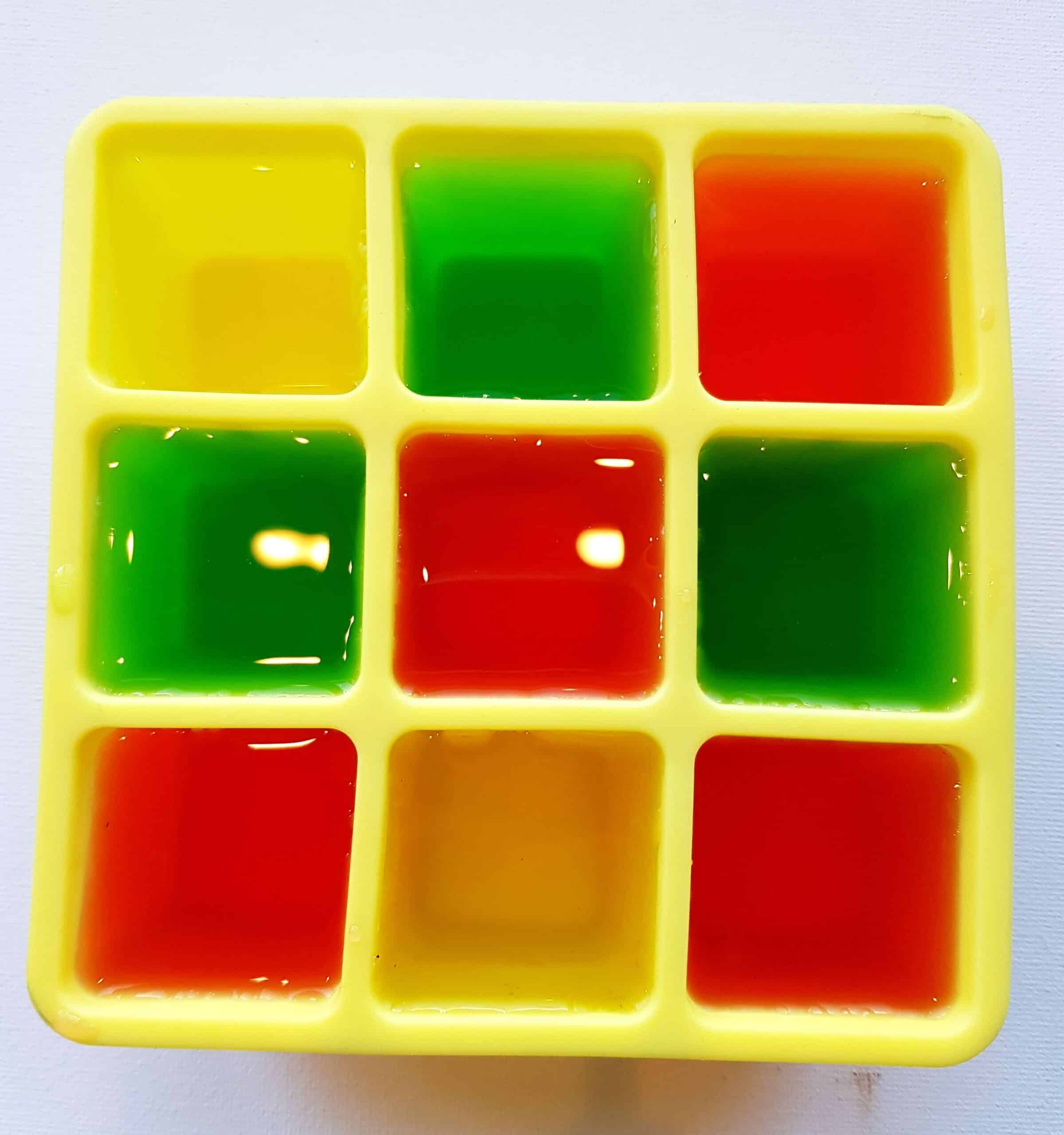 Then take your water-filled ice cube tray outside to freeze overnight or place it in the freezer.
Step 5: Hide the cubes
Now it is time to hide the frozen ice.
Step 6: Hunting time
Finally, it is time for your kids to go on an exciting winter scavenger hunt after all colored ice cubes.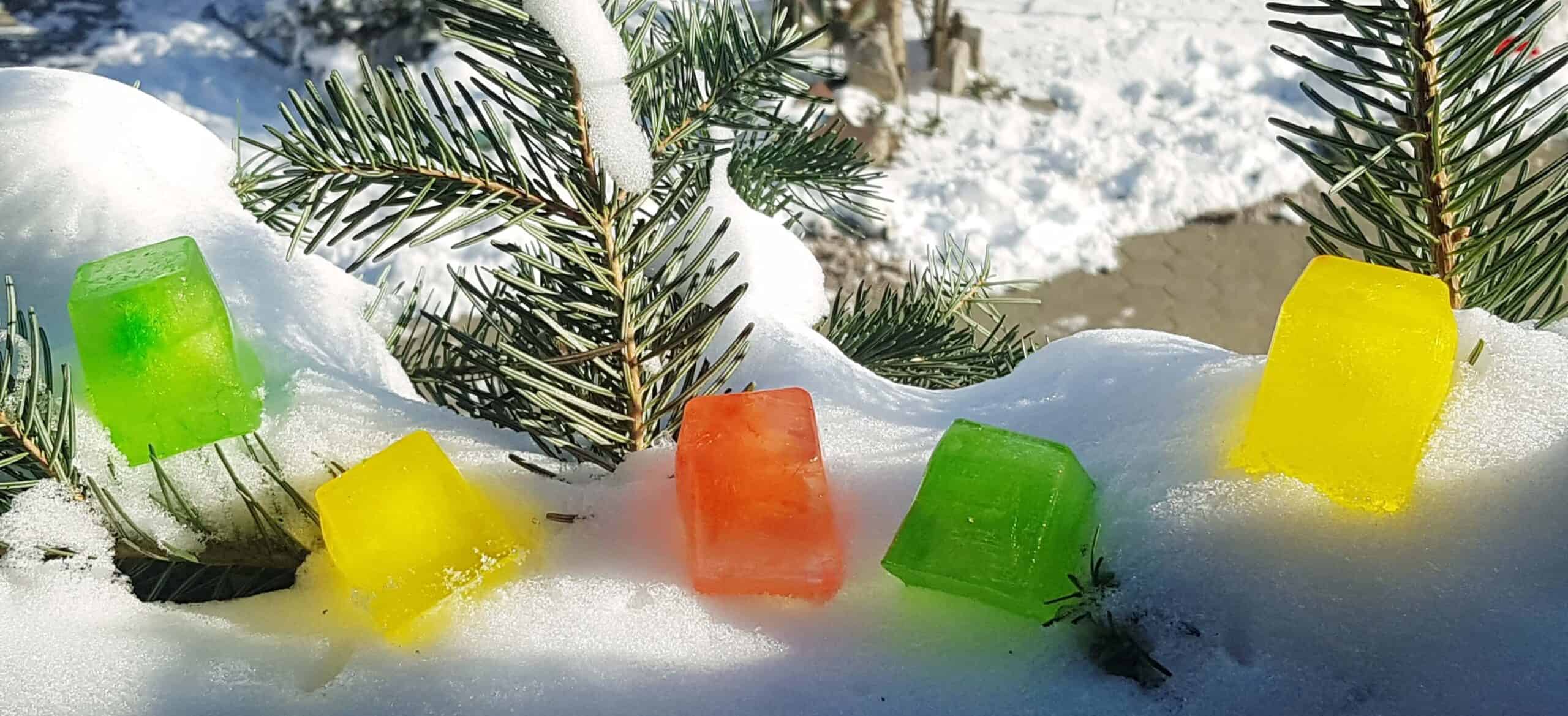 Did your kids enjoy this outside winter activity? Then try one of our other fun winter projects next. How about this cool Fizzy Ice Cubes Experiment, Elf on the Shelf Letter Templates, our free printable Mitten Templates, or enjoy making one of those fun Christmas Tree Crafts next.

Tips
Instead of ice cubes use water balloons.
Depending on your children's age you can hide your ice cubes on the plain side or make it more difficult for them.

General Knowledge
Use this wonderful ice activity to teach your children about ice and how it is formed. Here is a short summary. These and more facts can be found here.
Ice is a common name for frozen water.
Water starts freezing at 32 Fahrenheit or 0 Celsius.
Water is expanding when it freezes. That explains why pipes can burst in the winter.

Pin this Ice Play Activity
Don't forget to save this craft on Pinterest for later! Be sure you are following along with Lil Tigers here.

Now I would like to hear from you!
How did your kids enjoy their winter scavenger hunt with colored ice?
Either way, let me know by leaving a comment below right now.
I love to hear from you!