Below I will show you different ways of decorating them so you can turn them into fun winter hat crafts.
Let's dive right in and get inspired by our free winter hat printables and craft ideas!
Winter Books for Kids
Those who are familiar with my blog know by now that I like to read a matching story to every craft.
Free Winter Hat Template Printables
Winter Hat Template
But let's get started with our winter hat craft.
Hat Cutout Materials
Winter Hat Craft Instructions
Step 1: Download Free Printable Snow Hat Template
The first step to creating this fun winter craft is to download and print the blank Winter Hat Template.
You can check below on how to get your free winter hat printout.
I highly recommend using cardstock paper if you intend on doing step 4. Or at least good quality mixed media paper if you decide to use paint or watercolor.
The thicker the paper is the longer your craft will last.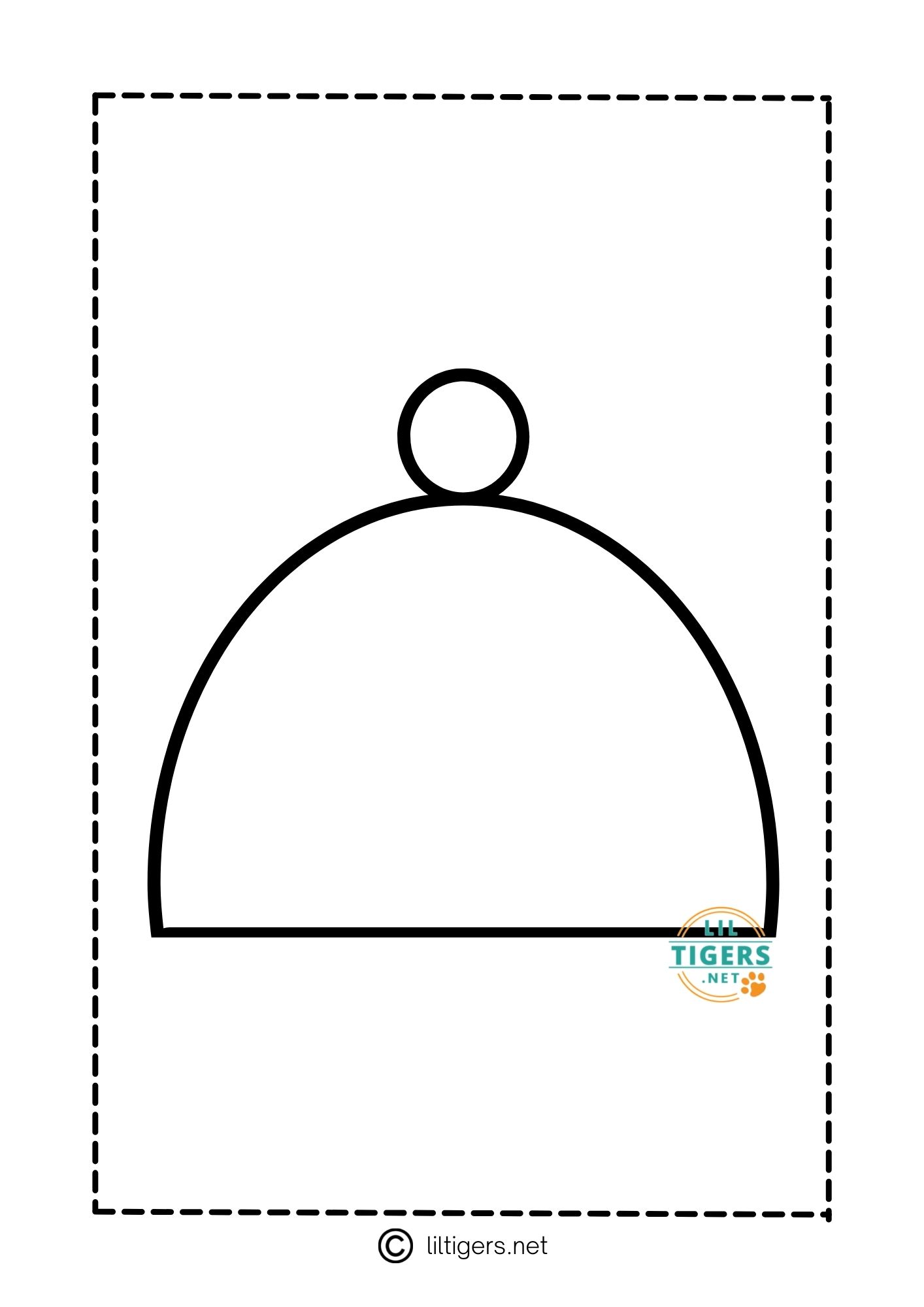 Step 2: Decorate Your Winter Hats
Have fun decorating your winter hat outline however you'd like. Scroll down for some fun decorating ideas and techniques for you and your kids to use.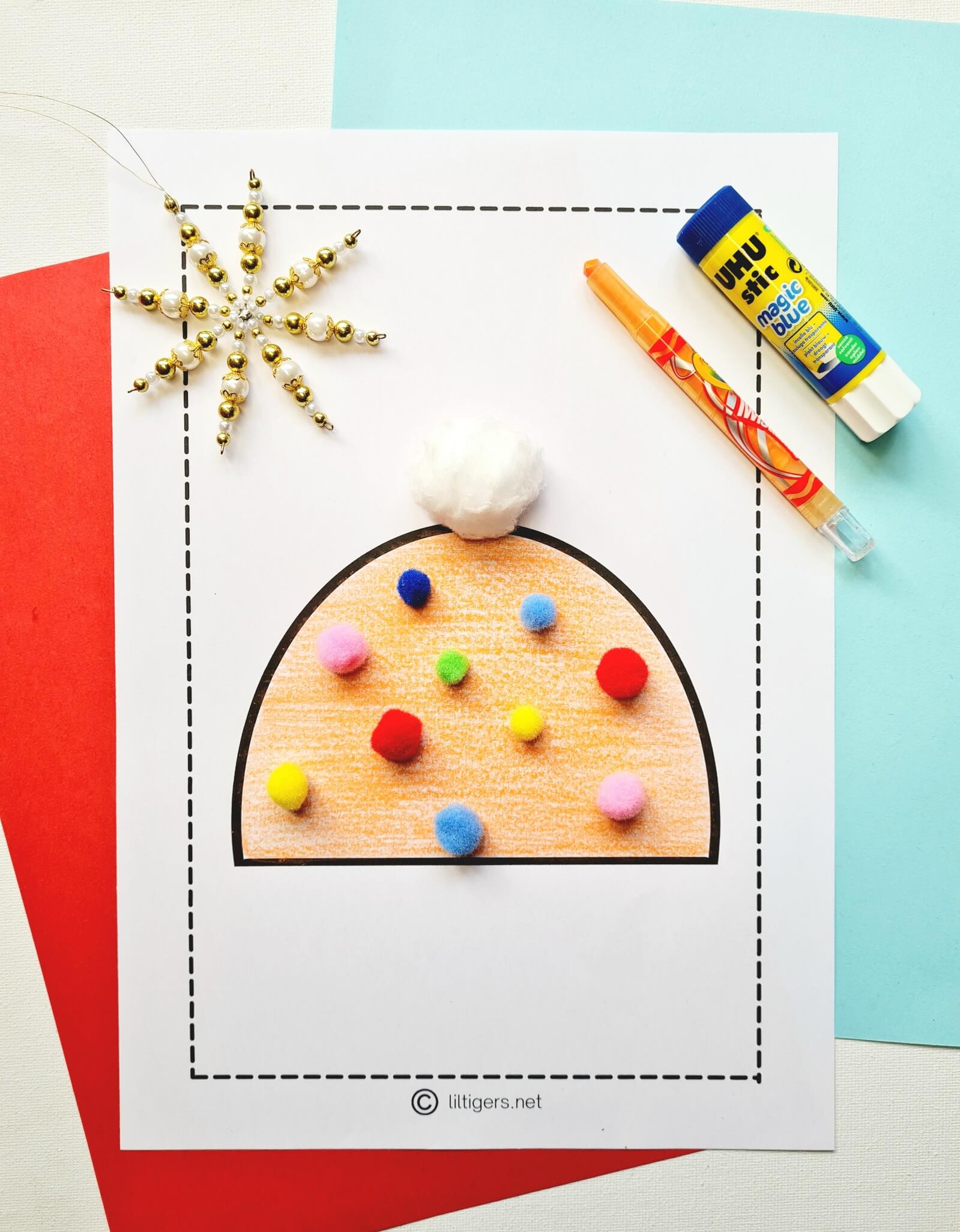 Step 3: Cut Winter Hat Template
Once you're done decorating your Snow Hat Outlines, go ahead and cut them out.
Step 4: Hole Punch & Attach String (optional)
Now that your winter hat pictures are cut out, you can hole-punch, or puncture a small hole at the corners.
Then tie them to a string to join them together. Instead of punching holes, you could also attach them with clear tape on their backs.
Step 5: Hang Winter Hat Garland
Now your winter hat decorating project is done. Simply hang your winter hat garland to showcase them in your classroom or above the fireplace.
Have your kids enjoyed this easy winter hat craft?
Then try next our popular Reindeer Templates, Snow Globe Outlines, Candy Cane Templates, Gingerbread Man Printables, and 15 Easy Christmas Tree Crafts, for more winter ideas.
Different Ways to Decorate Winter Hat Craft
My kids and I printed several winter hat templates to explore with several decoration ideas to suit your needs.
You can decorate with craft materials you already have at home, like paint and stickers, or pencils and cotton balls. It's totally up to you and your child how you choose to decorate.
Some options are even more suited to toddlers and their developmental skills, while others might be more exciting for big kids. Just have fun with it!
Craft Methods and Techniques to Try
Other great painting techniques for our winter hat craft project are:
We always like to level up our crafting experience with paint or watercolor. It's a great way to turn a coloring sheet into something more.
With a white crayon and watercolor, you can even create some wax-resist art.
You can find the full guide on Crayon Resist Watercolor Technique here. Just follow the instructions step by step!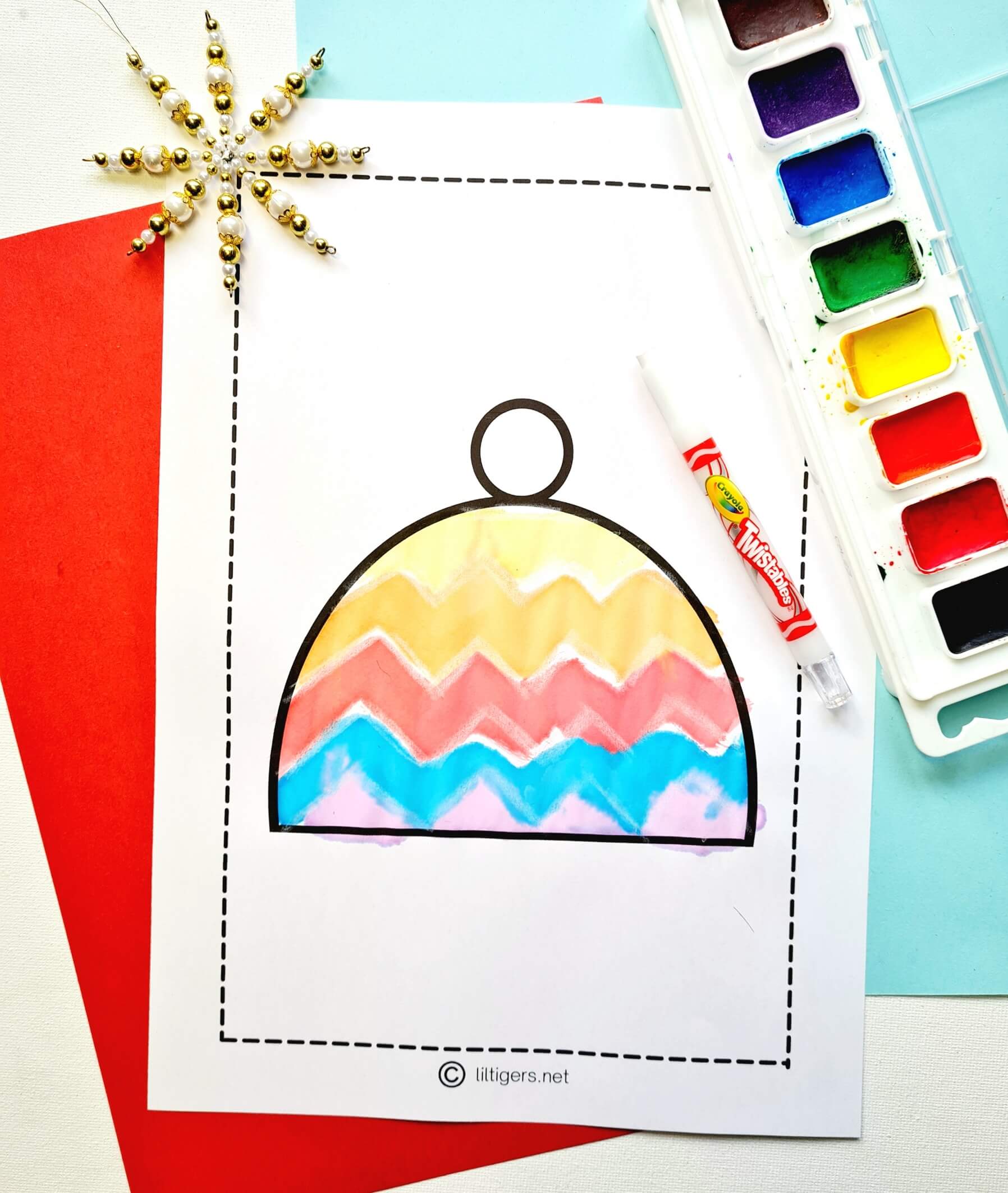 Blow Art is also an engaging art technique your kids will love.
With the help of drinking straws, you can create wonderful patterns. Go check out my Blow Art Tutorial here.
How do you like our funny winter hats? You can also check out these 25 Painting Techniques for Kids and get inspired. Give it a try!
Embellishments to Try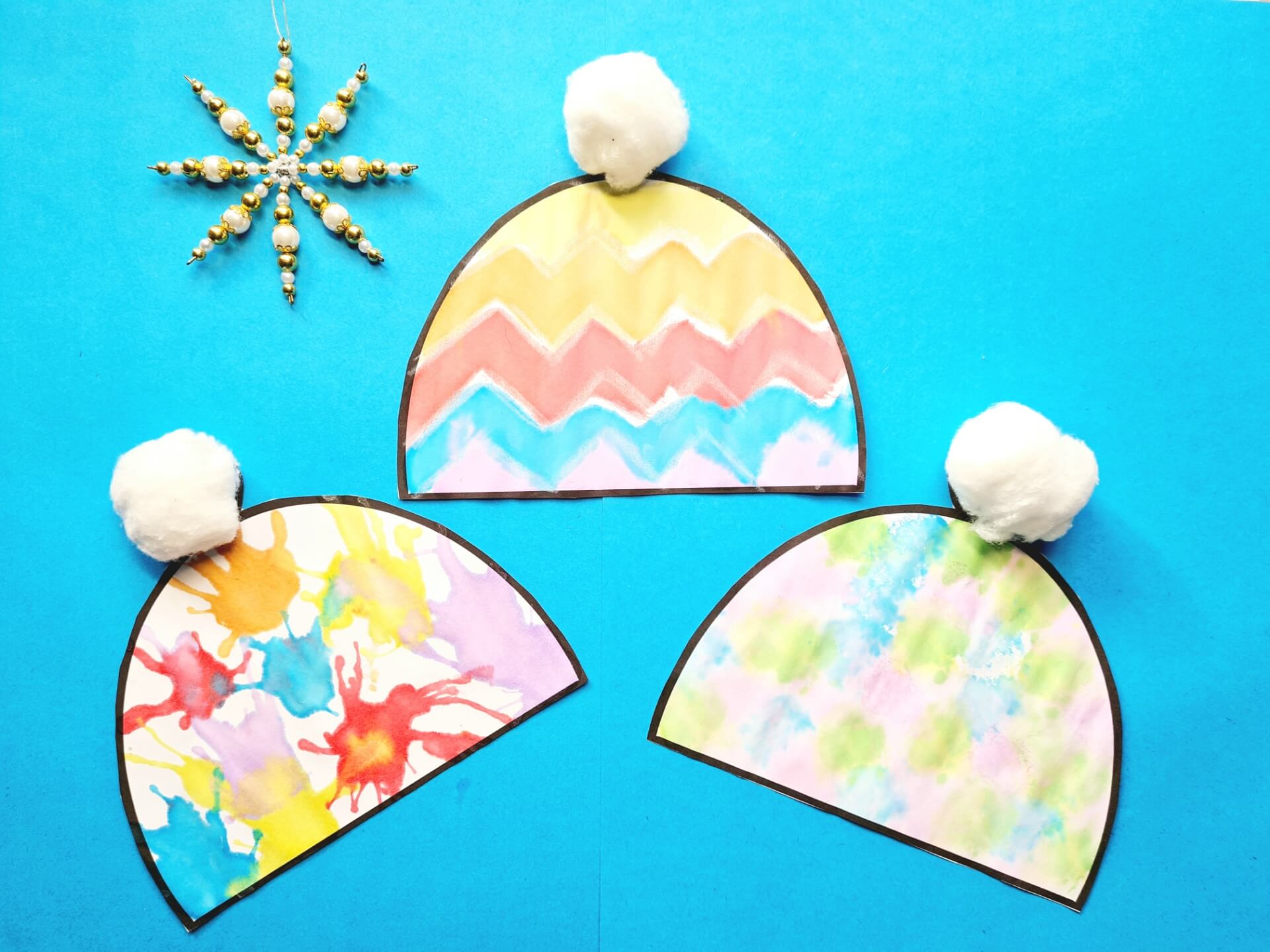 All visual learners, go check out our winter hat web story:
Winter Hat Template Ideas
Here are also some other great winter hat template ideas you might enjoy besides our winter hat garland:
Winter Hat Coloring Sheet
Winter Hat Stencil
DIY Winter Hat Card
Snow Hat Party Invitations
Winter Hat Table Decoration
Winter Hat Birthday Party Craft Project
Snow Hat Ornaments
As you can see our winter hat craft templates can be used in so many different ways. These are just a couple of options.
They work always well as winter hat coloring pages, cards or invitations, winter decorations, or even craft projects for your winter birthday party.
What will you make out of them? Let me know by leaving a comment below!
---
How to Download Your Free Printable Winter Hat Templates Pdf
Pin These Free Winter Hat Template Printables