For this fun and spooky mummy craft all you need is white and black paper and the kids will love making a mummy all their own.
Let's dive right in and get inspired by our free mummy printables and craft ideas!
Mummy Books for Kids
My children love to hear a story or hear some facts about our crafting subject.
I found some great mummy books for them I like to share with you:
Free Craft Mummy Template Printables
Mummy Templates
Mummy Cutout Materials
Free Printable Mummy Template pdf (found below)
Craft Paper (black, white, orange, green, purple)
String (optional)
Mummy Template Instructions
Simply follow this easy mummy tutorial step-by-step and your mummy creation will look spooky just in time for Halloween.
Step 1: Download Free Printable Mummy Template
The first step to creating this fun Halloween craft is to download and print the medium-sized blank mummy template.
You can check below on how to get your free mummy printout.
I highly recommend using cardstock paper if you intend to create a mummy card, invitations, a garland, or other decoration items.
The thicker the paper is the longer your craft will last.
You will want to print our mummy outlines either on green, purple, or orange paper matching the Halloween colors.
Be aware: If you prefer the craft to be on black paper you will have to print it out on preferable white paper first, cut them out and then trace it with a pencil onto black paper.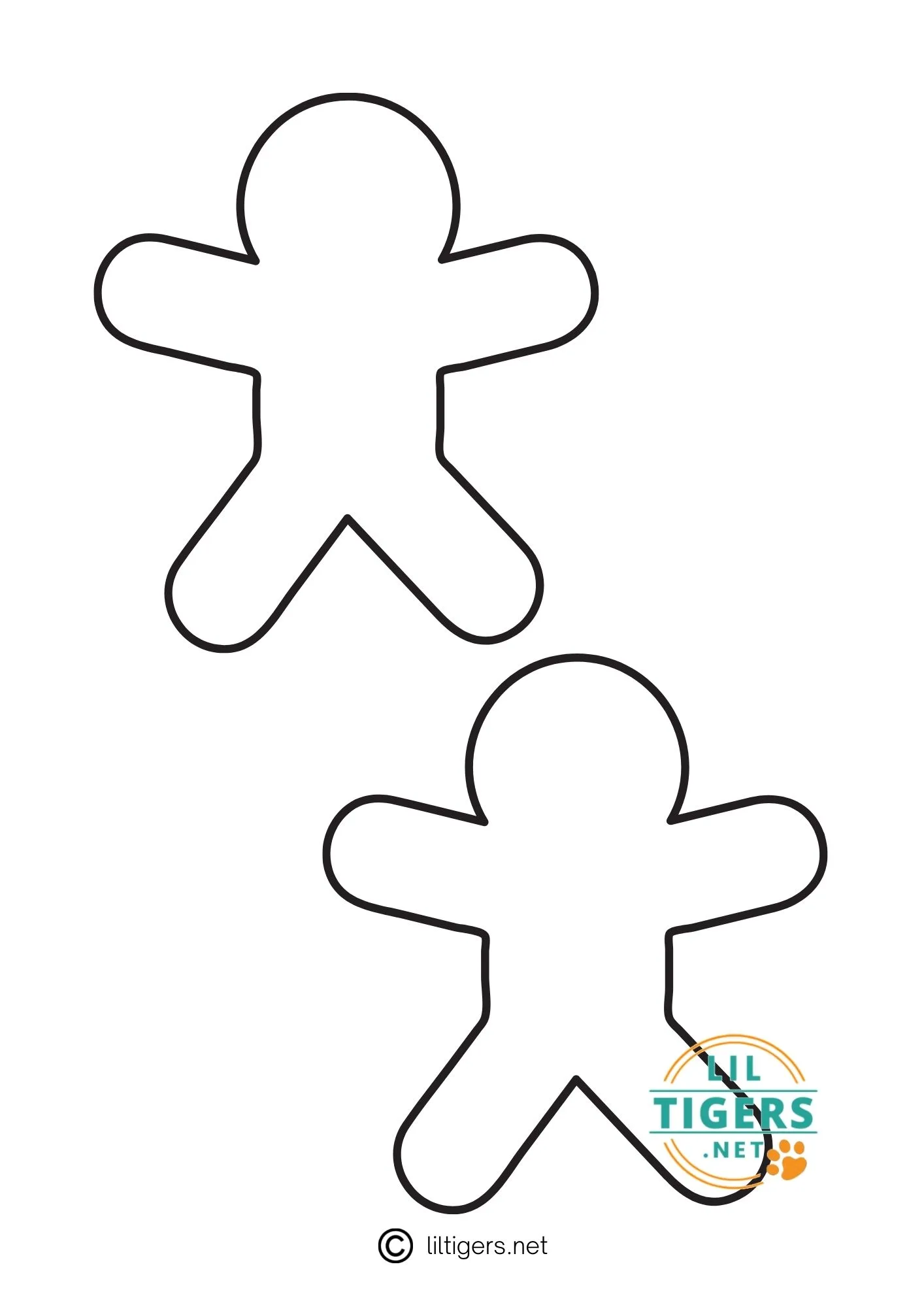 Step 2: Cut Out Your Mummy Template
After you printed the mummy shapes they can be cut out.
Step 3: Rip Copy Paper Strips
Now it is time to rip up white copy paper into stripes. We will use them as mummy wrapping in the next step.
Step 4: Decorate Your Mummy
All supplies are prepared now and we can start assembling our mummy craft with your toddler and preschooler.
Take your glue stick and attach the white stripes to the body of your mummy.
Make sure to leave some space for our googly eyes. They will be glued on next.
At last, do not forget to write your name and date at the back of the craft.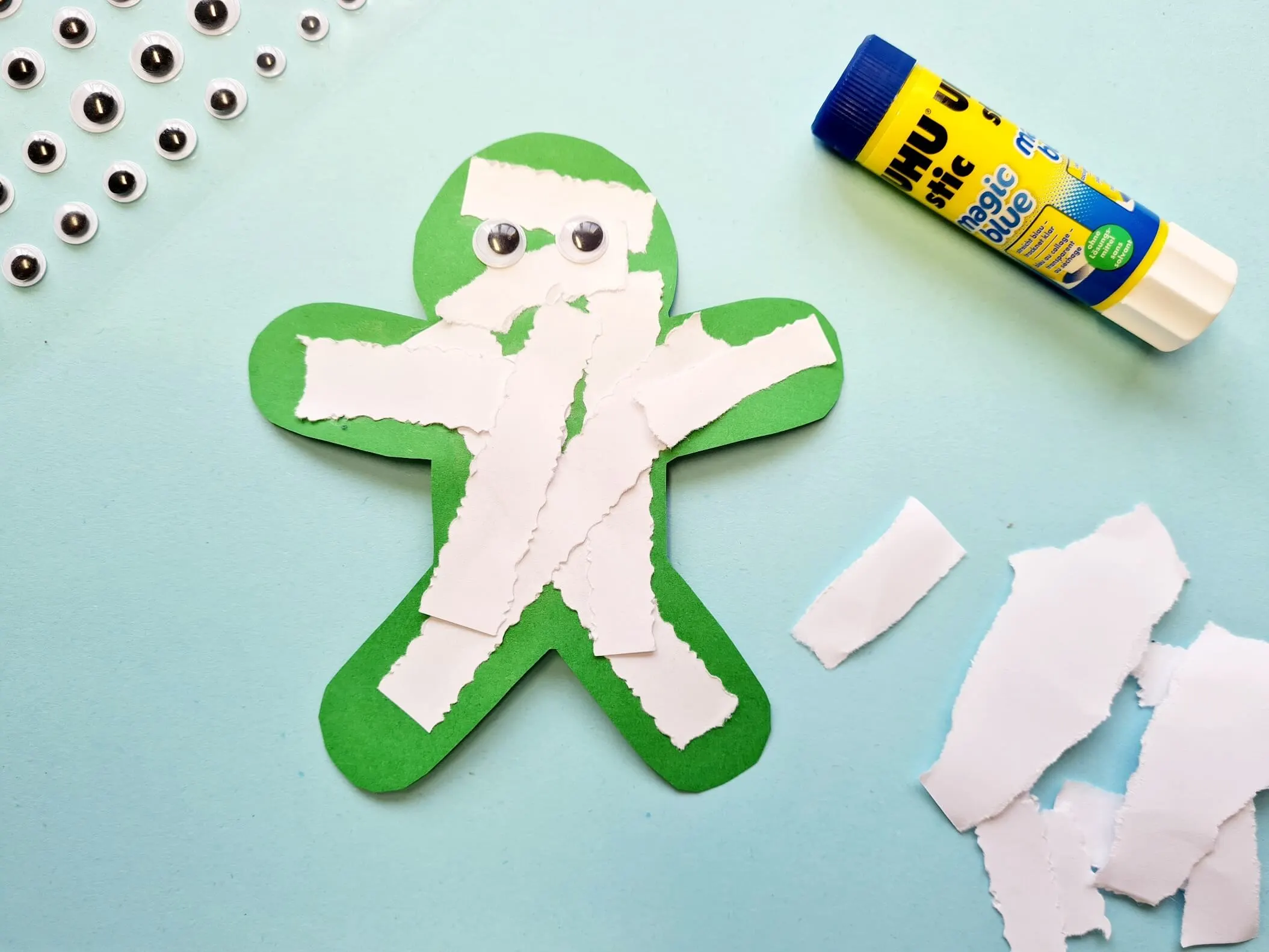 Step 4: Hole Punch & Attach String (optional)
You can also use your finished mummy wrap patterns to create a mummy garland for Halloween.
Simply punch a hole in your finished Egyptian mummy templates and attach a string to join them together.
Instead of punching holes, you can also attach them with clear tape on their backs.
Step 5: Hang Mummy Garland
Now your mummy decorating project is done. It is time to hang your Halloween garland to showcase them in your classroom or at home.
Craft Mummy Template Ideas
Here are also some other great mummy cutout template ideas you might enjoy:
Mummy Coloring Sheet
Mummy Stencil
DIY Mummy Card
Mummy Halloween Party Invitations
Halloween Mummy Decoration
Mummy Halloween Party Craft Project
As you can see our mummy Halloween craft templates can be used in so many different ways. These are just a couple of options.
They are especially popular during Halloween and work always well as mummy coloring pages, cards or invitations, Halloween decorations, or even craft projects for your Halloween or spooky birthday party.
And in case you are going to make mummy cards or invitations out of them, here is a great list for some matching Halloween Quotes for Kids.
If you need more Mummy Craft Ideas, go check them out here.
What will you make out of them? Let me know by leaving a comment below!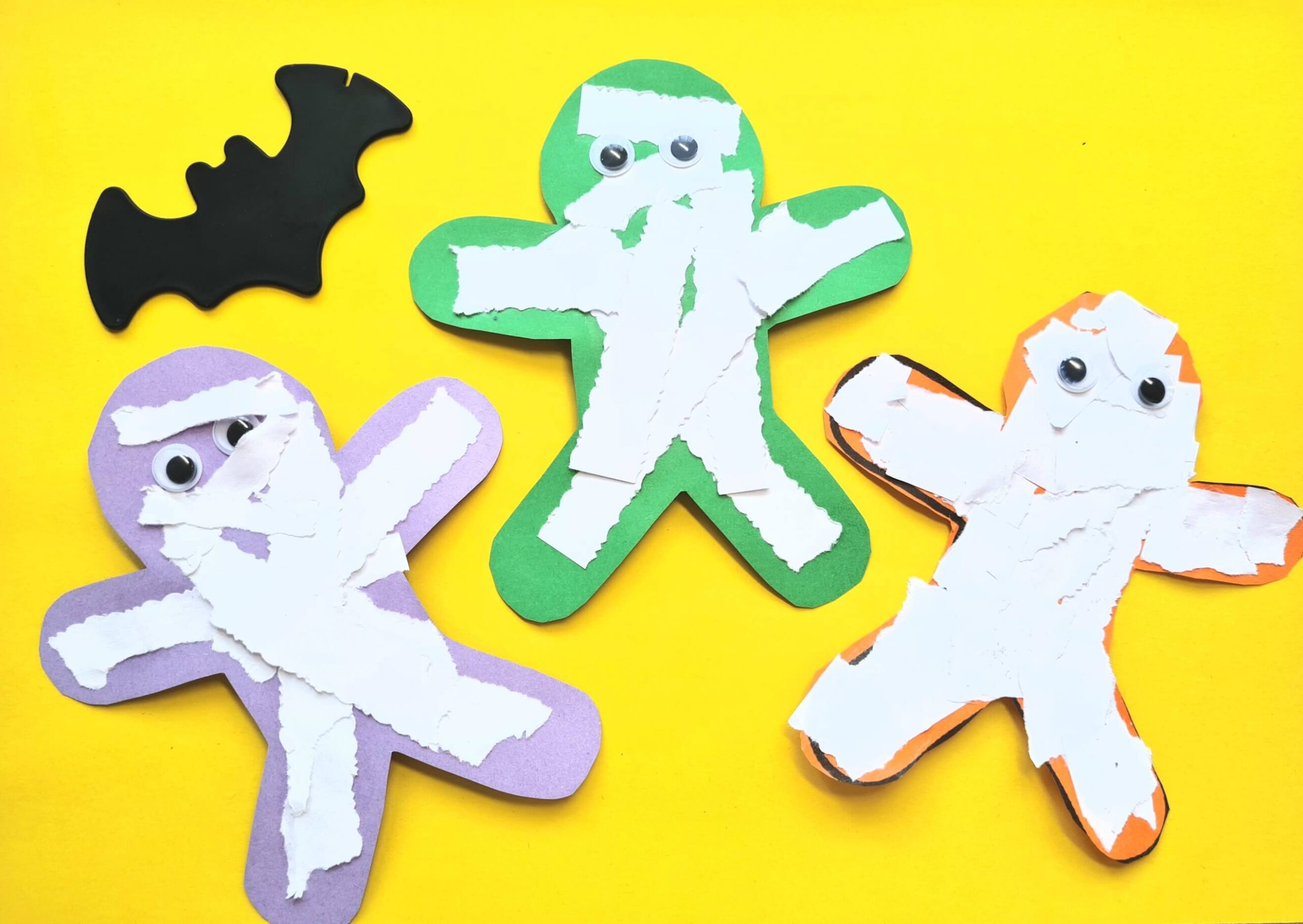 ---
How to Download Your Free Printable Mummy Templates Pdf
Pin These Free Mummy Craft Template Printables