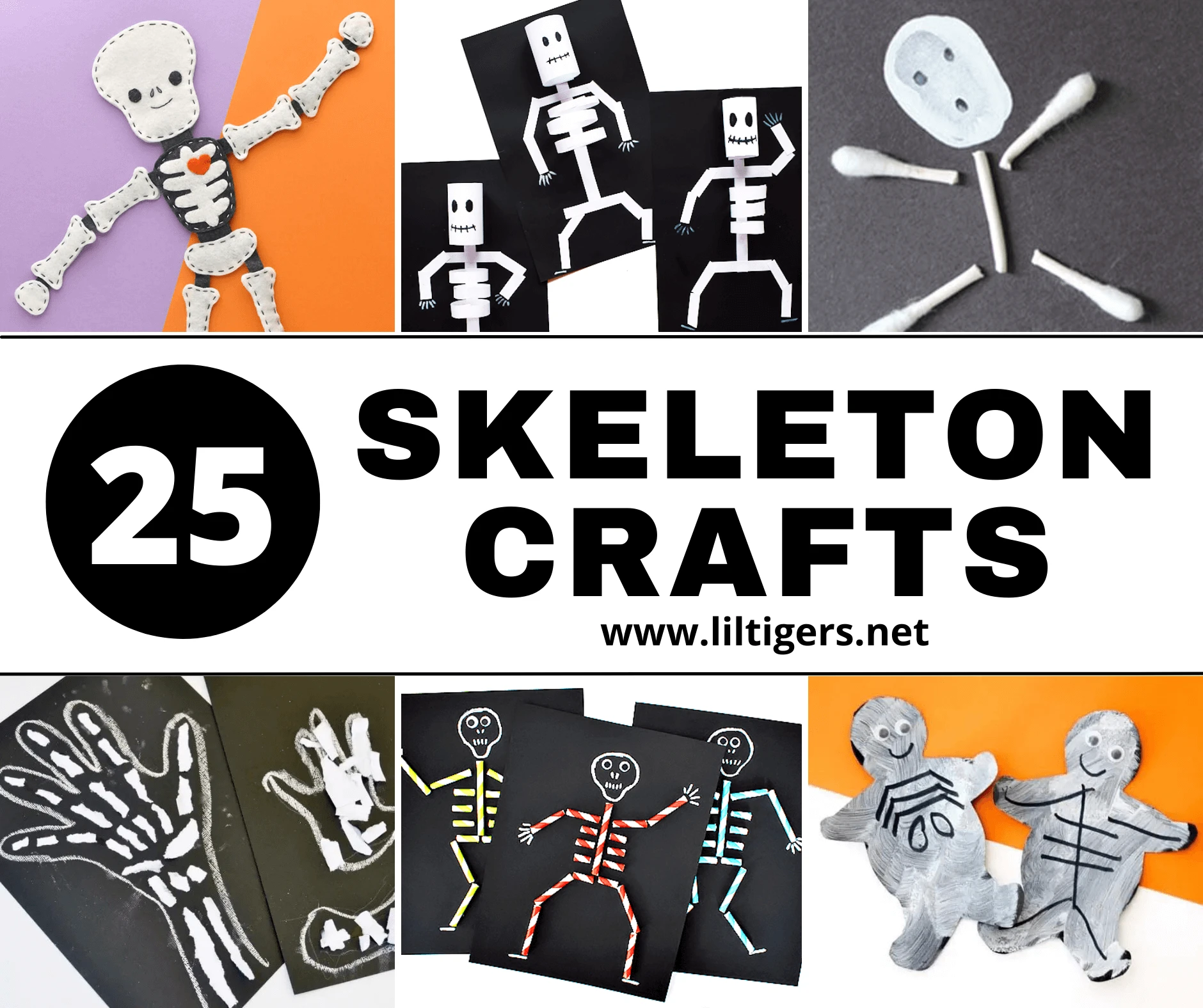 There are affiliate links in this post, meaning, at no additional cost to you, I will be compensated if you click through and take action. As an Amazon Associate, I earn from qualifying purchases.
7 Fun Facts About the Skeletal System
Skeletons might seem spooky to your children but they can be super fascinating. Here are 7 Fun Skeleton Facts for Kids:
Your skeleton has more than 200 bones.
Our body has two types of bone.
The Bones are filled with spongy tissue.
Can you believe, babies are born with 300 bones.
Our smallest bone is in the ear.
The longest bone is in our leg.
Bones are designed to take a beating.
Did you know that your body has over 200 bones? To be exact 206. Each bone plays an important role. They make all the mechanics of your body function properly.
There are two types of bones. There are bones that are out of hard, dense material. They are called cortical bones and help our structure. The second type of bones is called trabecular bones and they are soft and spongy. They are often found inside large bones and in the pelvis, ribs, and skull.
The spongy tissue in bones is bone marrow. It is found inside large bones like your hips, pelvis, and femur. Bone marrow houses stem cells, which are responsible for producing many important cells, including blood, brain, heart, and bone cells.
While we learned that adults have 206 bones, babies are born with almost 100 more. It is not that bones disappear when we grow older, but they fuse together and form larger bones instead.
Did you know that the smallest of all your bones is in your inner ear and the largest bone runs from your hip to your knee? Fascinating isn't it?
As you know bones can break, but they are designed to stand daily wear and tear. Some bones even must be able to absorb your body and weight in force, so they must be resilient.
Did you enjoy these facts about the skeletal system and like to read more? You can find these and more information about skeletons here.
Skeleton Books for Kids
We love to round up our arts and crafts activities with matching fun facts and stories to read. Here are some skeleton books I found for you:
Sing along with a colorful skeleton band in this exuberant rendition of a traditional most-loved African-American spiritual, passed down by word of mouth for generations.
Skeleton Halloween Crafts
I hope you enjoyed these fun facts about skeletons and related books. But let's have a look at our fun preschool skeleton crafts and activities.
25 Easy Halloween Skeleton Crafts
---
Pin these Easy Skeleton Crafts