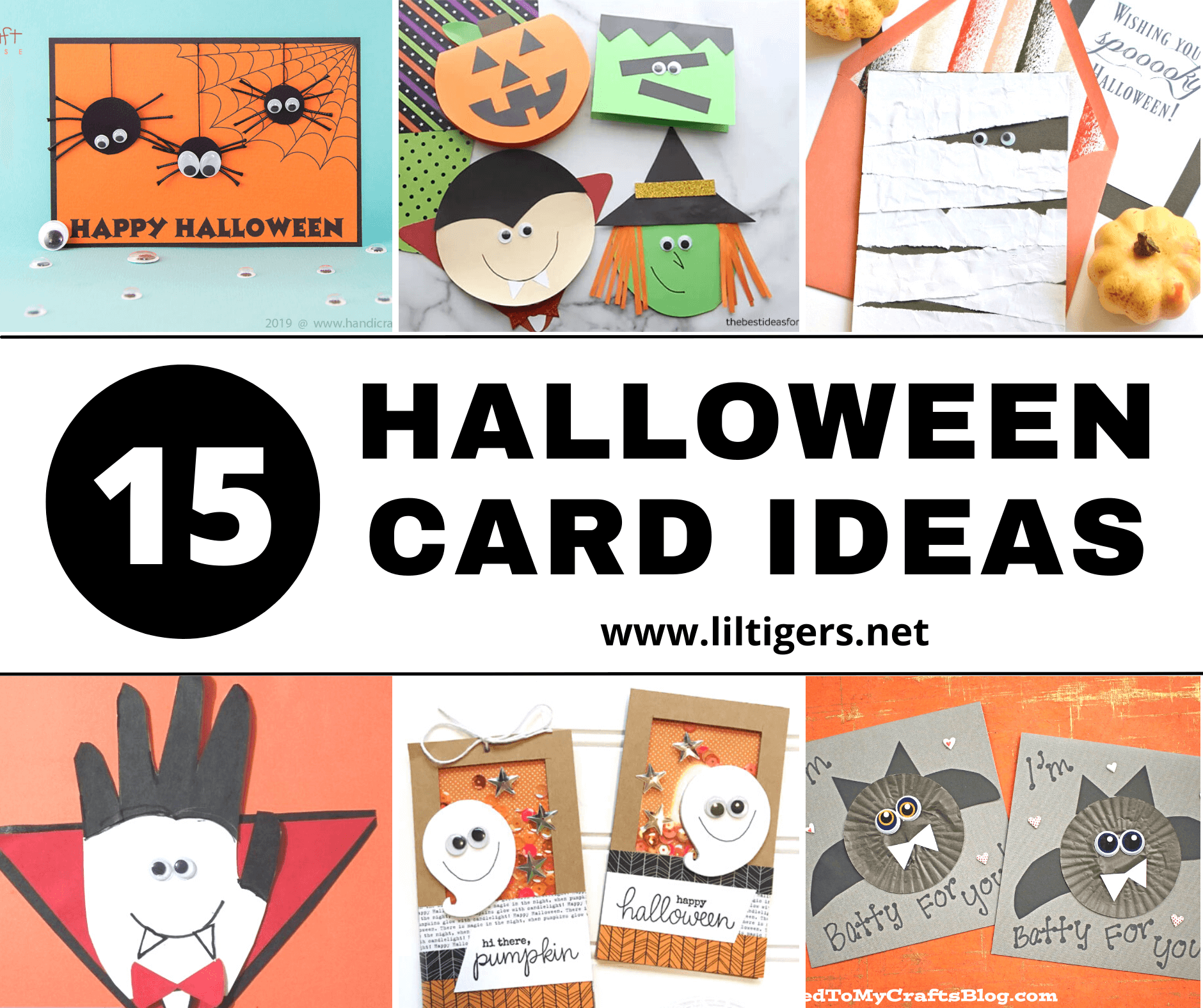 There are affiliate links in this post, meaning, at no additional cost to you, I will be compensated if you click through and take action. As an Amazon Associate, I earn from qualifying purchases.
DIY Halloween Card Ideas and Halloween Activities
Before we start with our homemade Halloween cards let's check out some great Halloween books you can read while crafting.
I also added some matching Halloween greetings after our easy Halloween card ideas, non-food Halloween treat suggestions to add, and more Halloween activities to explore.
Enjoy and don't forget to check them out at the end of our post!
Halloween Books for Kids
My children love to hear a story while crafting.
For our Halloween card tutorials, I found the following matching Halloween books your children might enjoy!
Easy DIY Halloween Card Ideas
I hope you enjoy the following card ideas for Halloween!
20+ Homemade Halloween Card Ideas
7 Cute Halloween Greeting Card Sayings
So all you need for your Halloween card DIY is a matching Halloween message.
Go check out one of these great quotes and check out the full list of these 25 Best Halloween Quotes for Kids or Halloween Party Invitation Wordings here.
Peek a Boo!
Pumpkin Wishes and Candy Corn Kisses!
I love you more than candy corn!
You are Fang-tastic!
There is magic in the night when pumpkins glow in the moonlight.
May you enjoy Halloween the most. May you scare witch and the Ghost
You are my BOO!
You also might find these Fun Bat Quotes, Monster Phrases, Jack-O-Lantern Captions, Frankenstein Puns, or Skeleton Sayings fitting for your DIY Halloween cards. Have a look!
Fun Non-Food Halloween Treats
Here are some great non-food Halloween treats you can easily add to your Halloween card.
Go check them out here:
Easy Halloween Activities
Did you enjoy these handmade Halloween card ideas? Don't worry the fun does not have to end.
Here are more great Halloween arts and crafts projects for you and your kids to explore:
If these weren't enough go check out our list of 45 Best Halloween Games for Adults and Kids
Pin these Easy DIY Halloween Cards