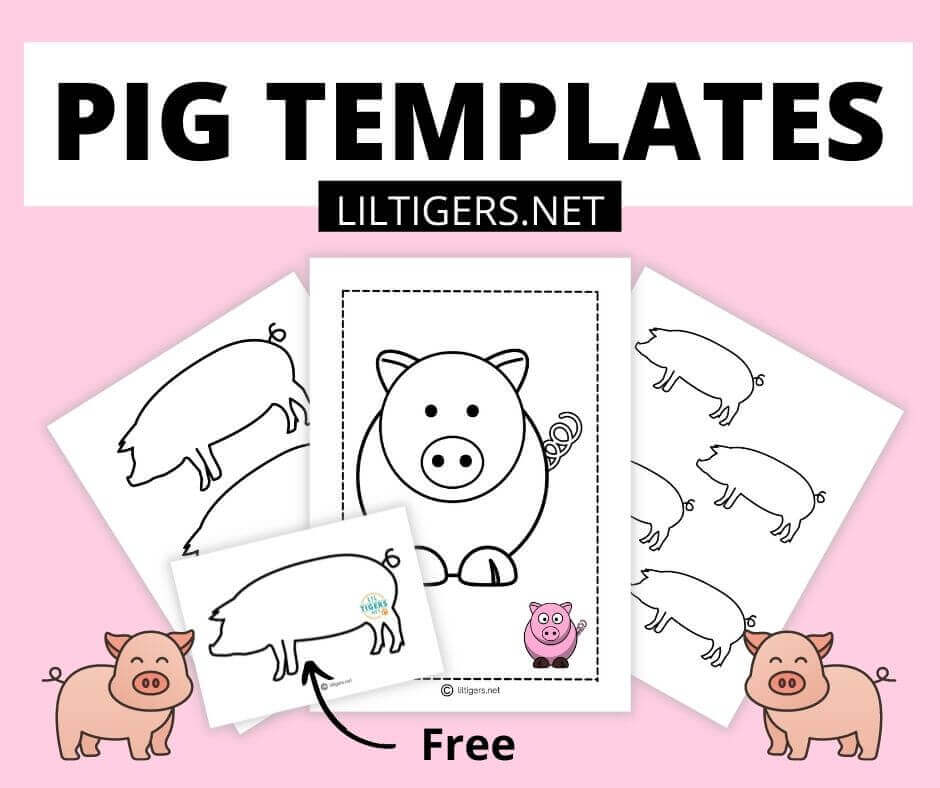 7 Amazing Facts About Pigs
Pigs don't sweat.
Pigs are very clean animals.
Pigs are smarter than dogs.
Pigs are social.
Pigs have powerful noses.
Pigs can swim!
Pigs have excellent memories.
Are you familiar with the phrase, you sweat like a pig? It actually isn't true since pigs can not sweat. They roll in the mud to cool down.
It is also a common misconception that pigs are dirty animals, they are actually pretty clean. If they have enough space, they will not soil where they sleep or eat.
Pigs are very smart animals. Research shows have high cognitive abilities and can play complex games, use tools, recognize their own name, and learn basic commands and tricks.
To learn more about these and more amazing pic facts go to the following link.
Pig Books for Kids
Free Pig Template Printables
Pig Cut Out Materials
9 Easy Pig Template Ideas
Learn About Pigs
P Is for Pig
Three Little Pigs Storytime
Pig Coloring Pages
Pig Stencils

DIY Pig Invitation

Art Journal Decor

Pig Garland

Farm Animal Decoration
1. Learn About Pigs
2. P is for Pig
Add our easy pig templates to your preschool alphabet lesson plan. Use them while learning the letter P.
First, print out some upper and lowercase letter P worksheets. Then let your students trace them and make a cute pig craft for the P sound.
Make sure to study each letter individually so your students can form memories for each letter and memorize them easier.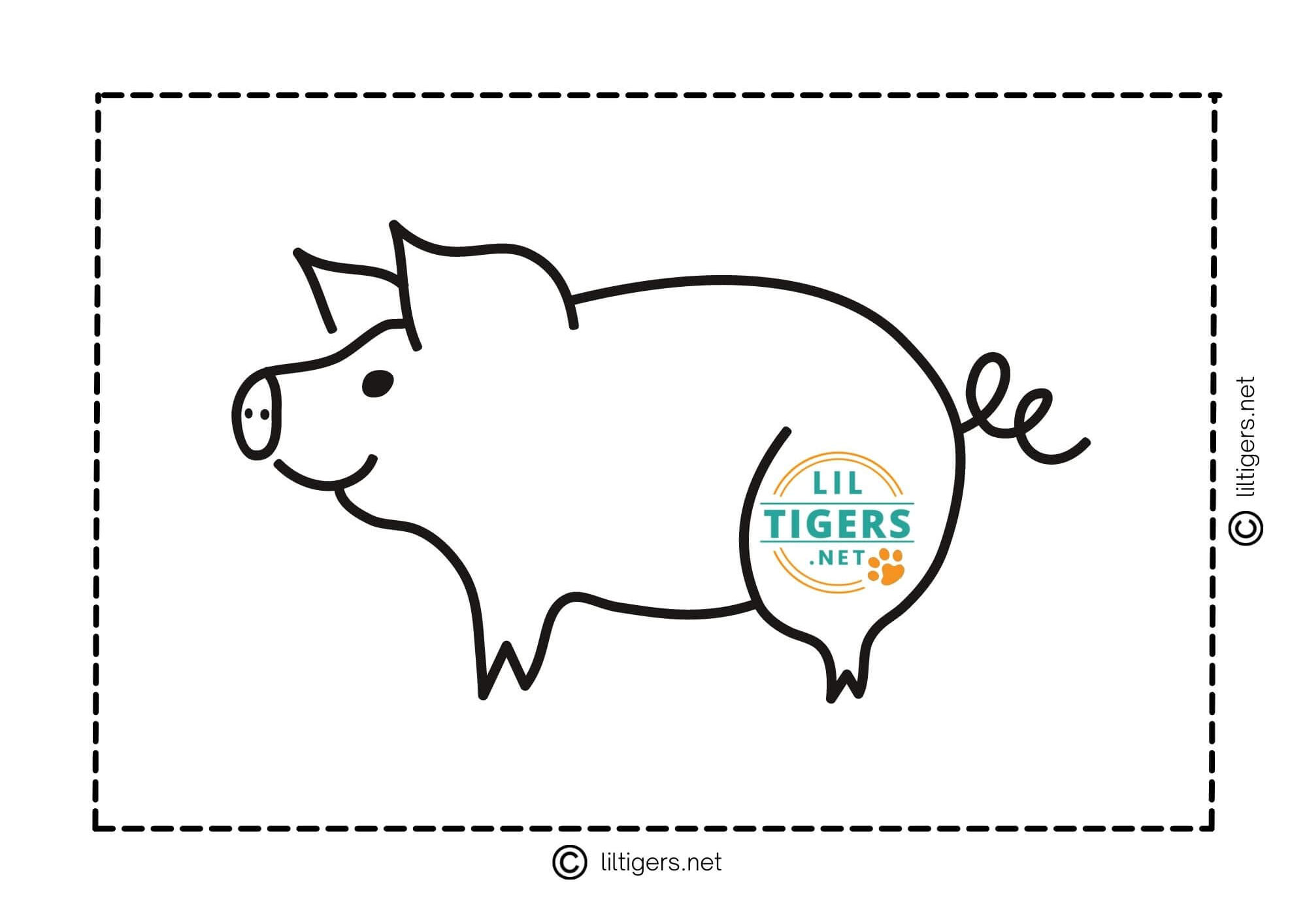 3. Three Little Pigs Storytime
Use our small pic printables to create the three little pigs on cardstock or make stickers for your story. Your kids will love it!
Here is the link for the book if you are interested:
4. Pig Coloring Pages
You can adjust the difficulty level depending on your children's age. Use the larger picture of pigs for younger children and the medium-sized or small pig printable for older children.
5. Pig Stencils
By the way, our pic stencils will also look great on fabric, so why not create your own farm animal t-shirt the next time?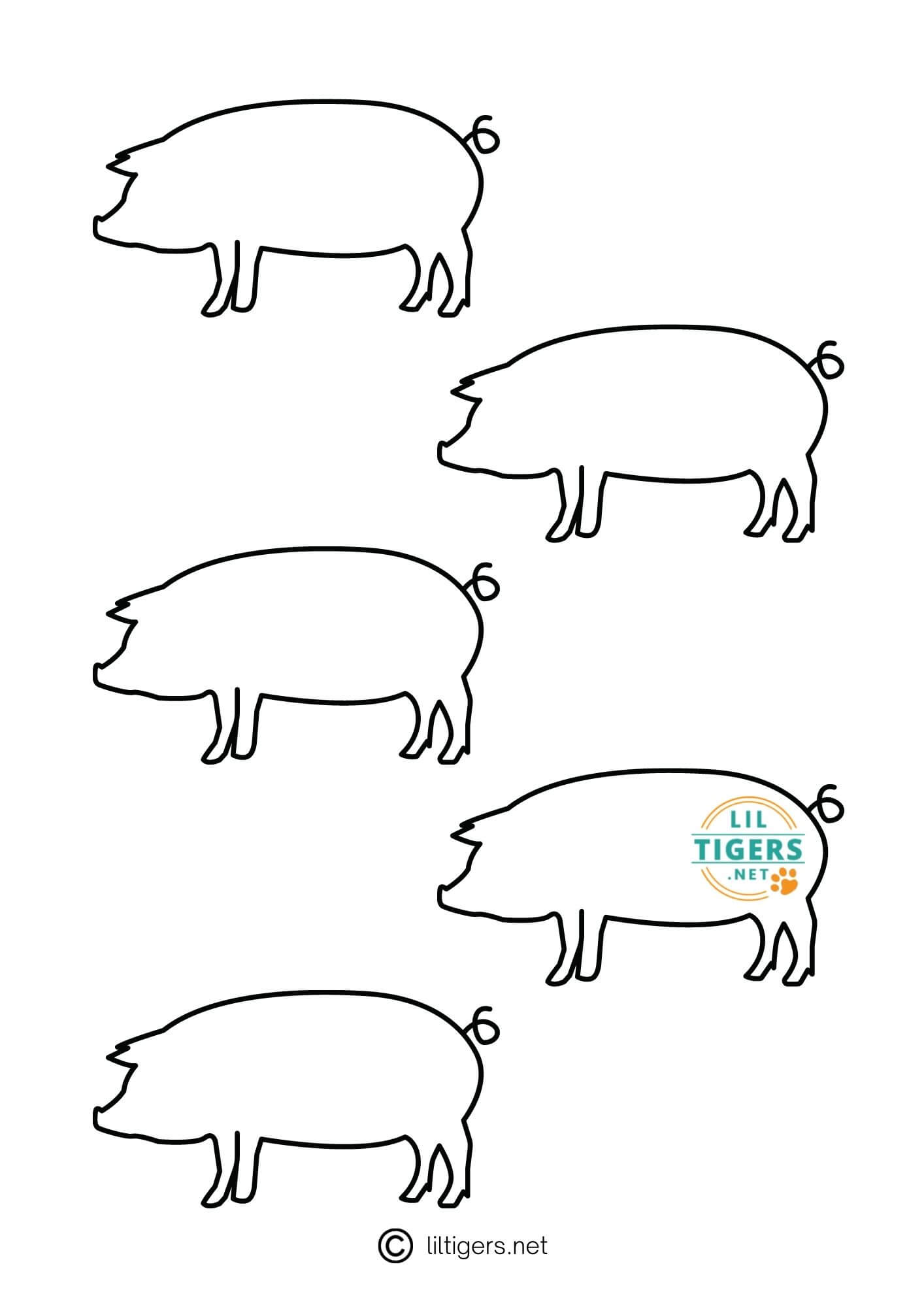 6. DIY Pig Invitation
Do you plan a farmyard party? Simply color our pig outlines with pink markers and make an adorable invitation for your farmyard party out of them.
They also make fun greeting cards for your family and friends.
I recommend using our medium piglet stencil templates to create your card or invitations.
7. Art Journal Decore
Our pig templates or pig pattern printables will help you to design your art journal.
Craft creative shapes and use them as backgrounds, patterns, or focal points in your art journal.
8. Pig Garland
Do you have farm week at school or like to have a farm animal birthday party? Then make an adorable pig garland and decorate it for your celebration.
Simply craft away with our medium-sized simple pig outlines. After you are finished making them look pretty and to your liking, go ahead and cut them out.
Then take a long string and attach your pig arts and crafts projects to the string with clear tape. The garland of pigs will look nicer if you are able to place them at the same distance from each other.
I also recommend using thicker cardboard paper for this farm animal project. Thicker paper will make sure your DIY garland will last longer. Now all you gotta do is hang it up.
Instead of just using pigs you can also add other farm animals or even a tractor to your garland. What do you think?
9. Farmanimal Decoration
As you could read above you can turn our piglet templates into invitations and garlands. But they also can be used to decorate your walls, windows, doors, or party tables.
Use our piggy templates to create table place cards, use them to name your party favors, or add them to your snack or gift boxes.
The possibilities for our piglet printables are endless!
---
How to Download Your Free Printable Pig Templates Pdf
Pin These Free Pig Template Printables