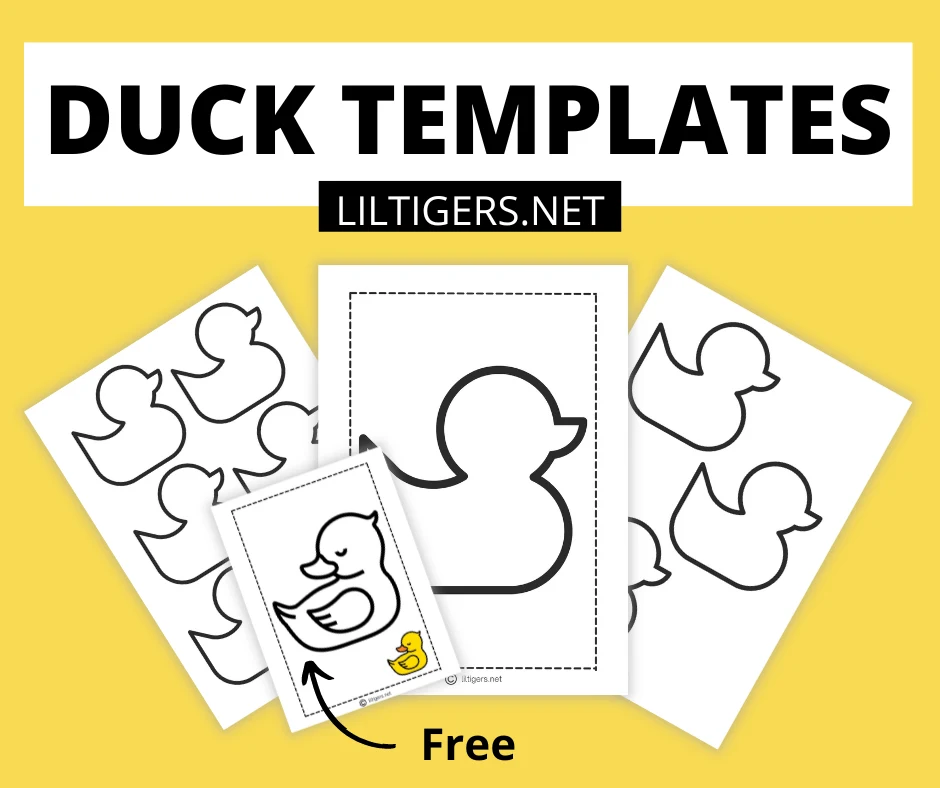 7 Fun Duck Facts
Before we get started with our simple duckling printables, let's learn a little bit about these fascinating animals.
The duck is a number of species in the Anatidae family of birds.
Ducks are related to swans and geese.
Ducks are mostly aquatic birds living in both fresh water and seawater.
They are found on every continent except for Antarctica.
A male duck is called a drake.
The female duck is called a hen.
Ducks are omnivores.
A common urban legend is that a duck's quack does not echo. But this has been proven false!
To learn more about these and more amazing duck facts go to the following link.
Rubber Ducky Books for Kids
Free Duck Template Printables
You will see our free duck template printables can be used in many different ways. They are great for crafting at home, in a classroom, or in other group settings.
We add them to our preschool lesson plan and use them for all kinds of duck art and craft projects.
Below you can find several duckling template ideas. Do not forget to check them out!
But before we get started with all these fun duck craft template projects, let's have a look at what we will need for our duckling craft projects.
Here is a list of supplies you will need for our printable duck crafts.
Duck Cut Out Materials
9 Easy Duck Template Ideas
Learn About Ducks
D Is for Ducks
Counting Ducks
Duckling Storytime
Duck Coloring Pages
DIY Duck Invitation
Duck Party Decoration
Duck Stencils

Journal Decor
1. Learn About Ducks
You will like one of the following books:
2. D Is for Ducks
Add our easy duck templates to your preschool alphabet lesson plan. Use them while learning the letter D.
First, print out some upper and lowercase letter D worksheets.
After your student are done with their worksheets, make sure to include an easy duck craft for the D sound.
Tip: Make sure to study each letter individually so your students can form memories for each letter to memorize them easier.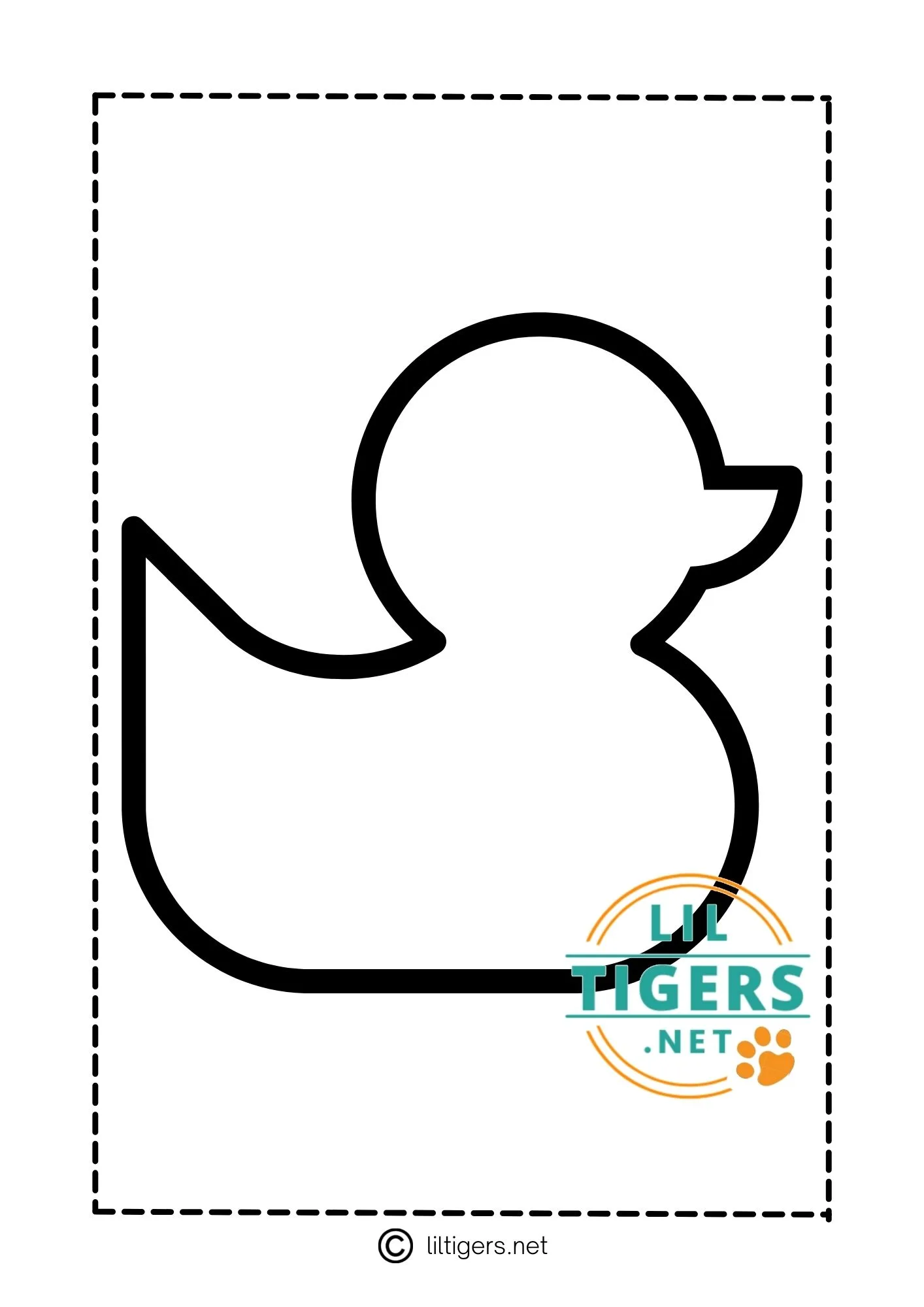 3. Counting Ducks
Are you teaching your children to count? Why not let them count ducks?
Use our smallest duck outlines for this project.
Decorate and cut them together first.
You might even consider laminating them. That way you can use them over and over again.
Laminators are not expensive and you can use them for all kinds of study and craft projects.
We have this one at home, go check it out:
After you laminated the ducks, use them together with number flashcards and let your children count the right amount of ducks matching your cards.
This great duckling counting book might help with your project as well:
What do you think, super fun right?
4. Duckling Storytime
Do your children enjoy storytime at the library?
Why not make your own at home? Choose one of the great duck books above and read the story after visiting a pond and feeding the ducks.
They will have such a good time and enjoy reading stories about the ducks they just feed.
5. Duck Coloring Pages
You can even easily adjust the difficulty level for older children. Simply give them a smaller duckling outline or let them use a different painting technique that challenges them.
We for example love Salt Painting. Did you try yet? It is really fun.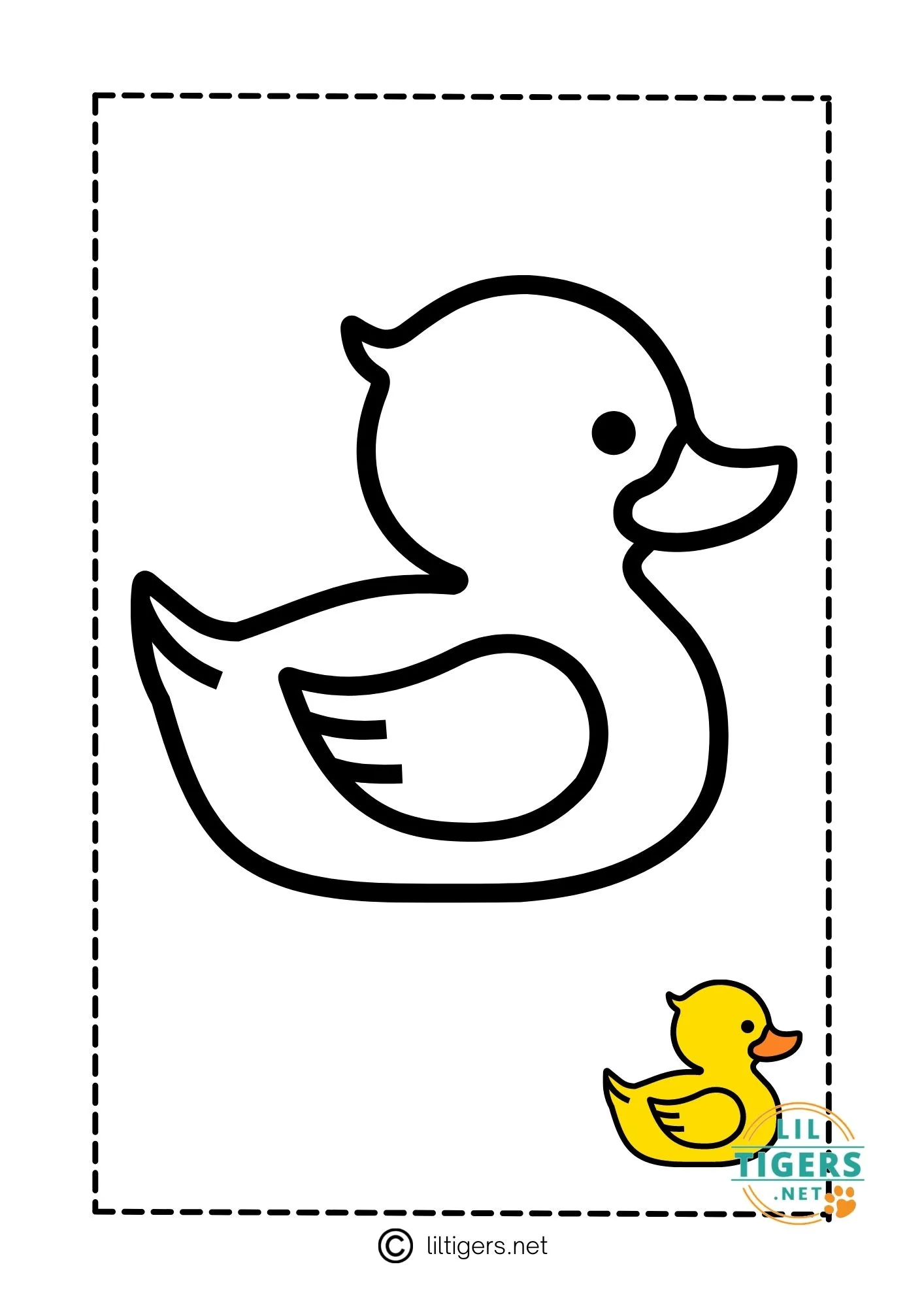 6. DIY Duck Invitation
Do you have a birthday party or baby shower around the corner?
Simply color our duck outlines with yellow markers and make adorable party invitations out of them.
Just make sure to use thicker paper for your invitations.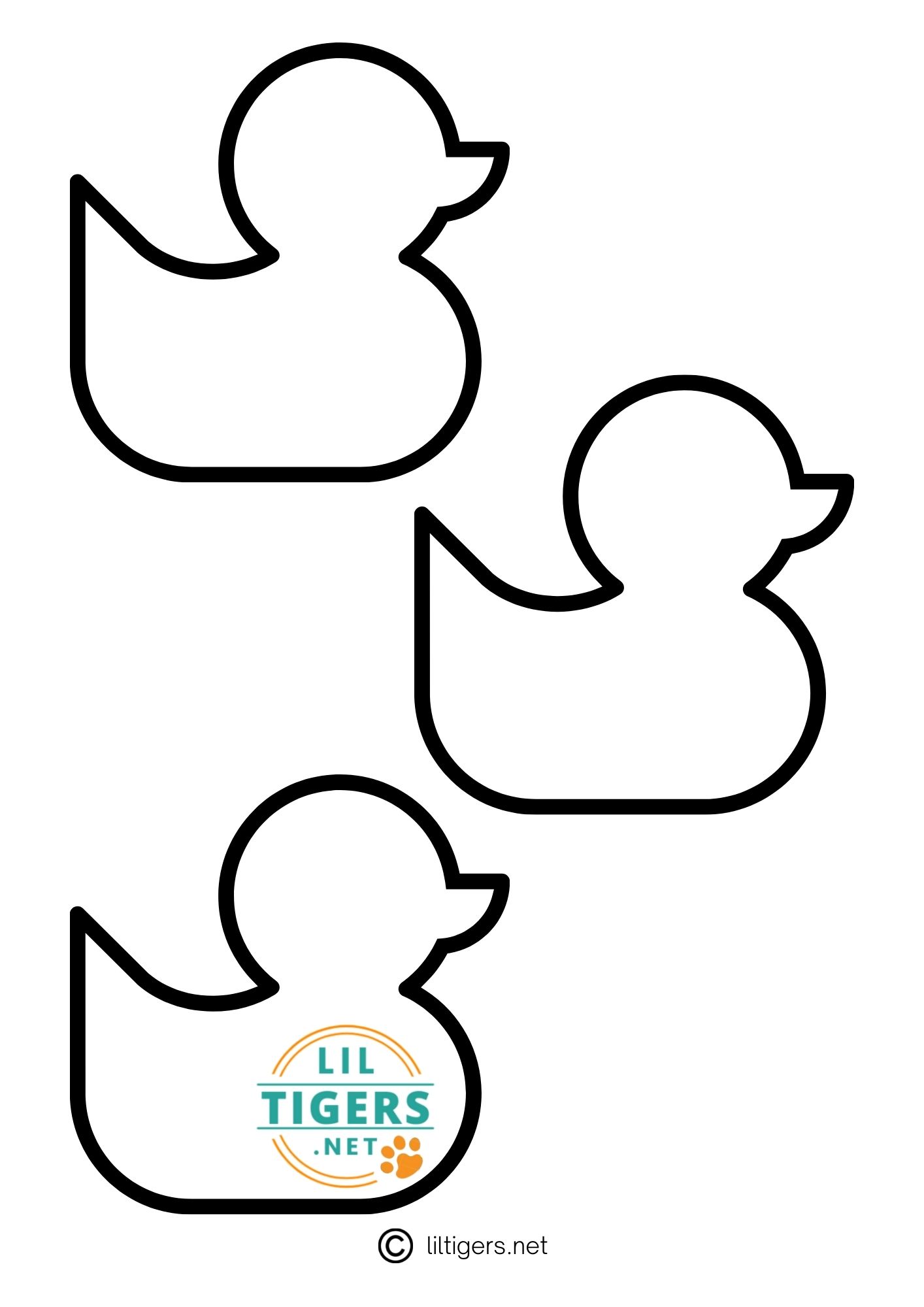 7. Duck Decoration
After you are done making your duck invitations it is time to decorate accordingly for your party.
Turn our duckling outlines into a garland, and decorate your walls, windows, doors, or party tables with them.
Use them for table place cards, nametags for your party favors, or add them to your snack or gift boxes.
The possibilities for our duckling printables are endless!
8. Duck Stencils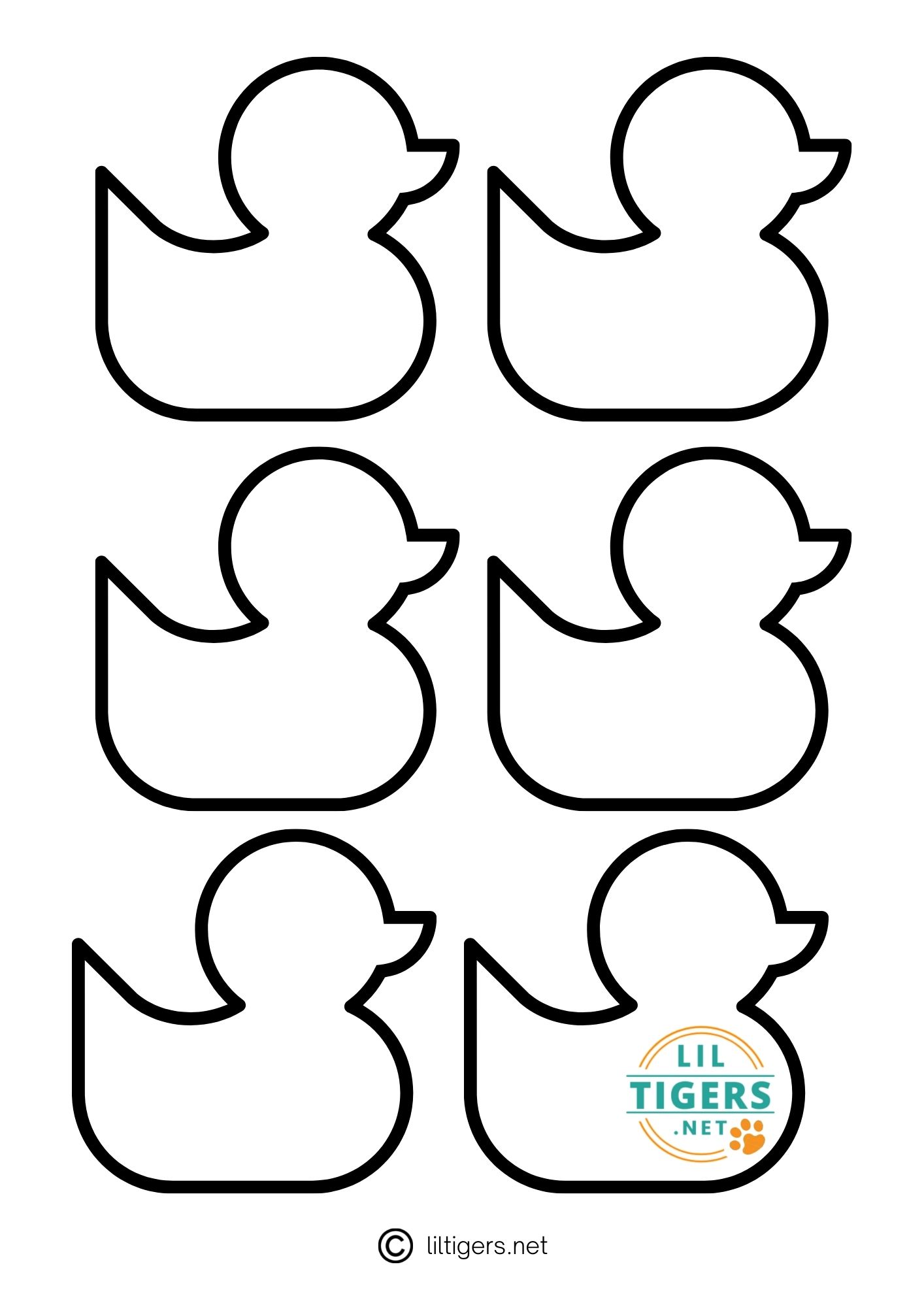 9. Journal Decore
Our duck templates or duck pattern printables will also help you to design your art journal, baby shower book, or photo album.
Craft creative shapes and use them as backgrounds, patterns, or focal points in your journal.
---
How to Download Your Free Printable Duck Templates Pdf
Pin These Free Duck Template Printables