Our Free Printable Shamrock Templates are ideal for coloring, crafting, and decorating at home and in your classroom. I've also included some fun shamrock crafts, St. Patricks day facts for kids, and super cute St. Patricks Day sayings to include with your template crafts!
They include small, medium, and a full page of shamrock templates. I've also included a fun video of shamrock crafts you can follow along with after you print out your different-sized templates.
Let's dive right in and get inspired!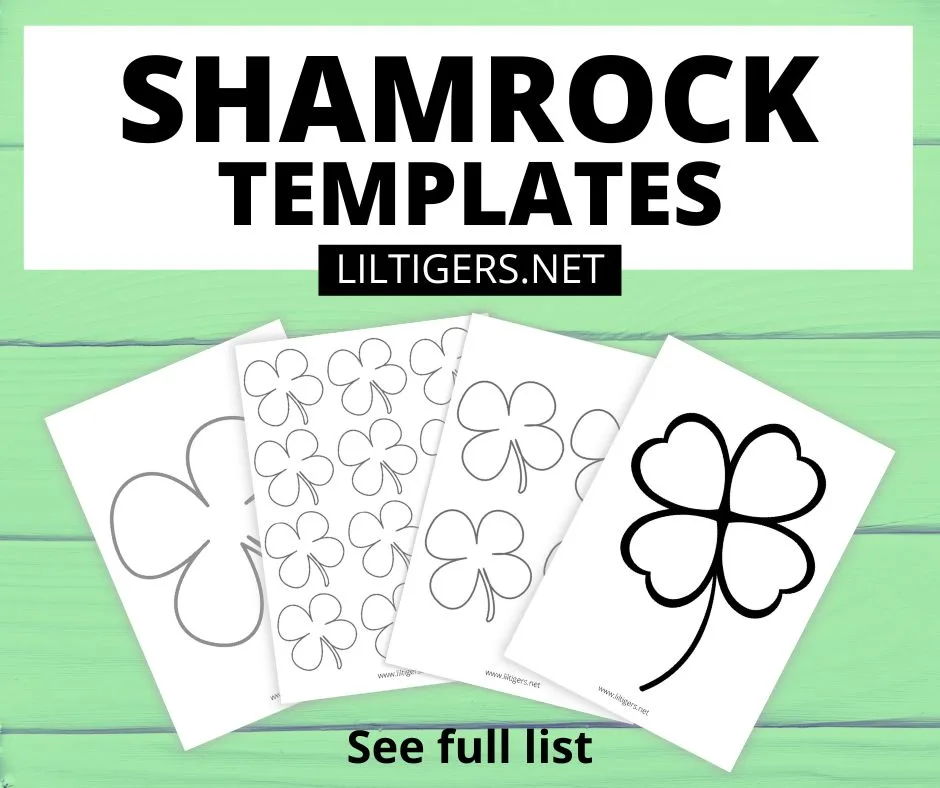 There are affiliate links in this post, meaning, at no additional cost to you, I will be compensated if you click through and take action. As an Amazon Associate, I earn from qualifying purchases.
Free Shamrock Templates in Small, Medium, and Large
These shamrock outlines come in different sizes and are perfect for coloring, crafting, and decorating.
Especially during St. Patrick's Day, Spring and Summer shamrock crafts are very popular.
Enjoy!
Do you need advice on How to Introduce Crafting to your Preschooler? Then read our 10 tips that work next.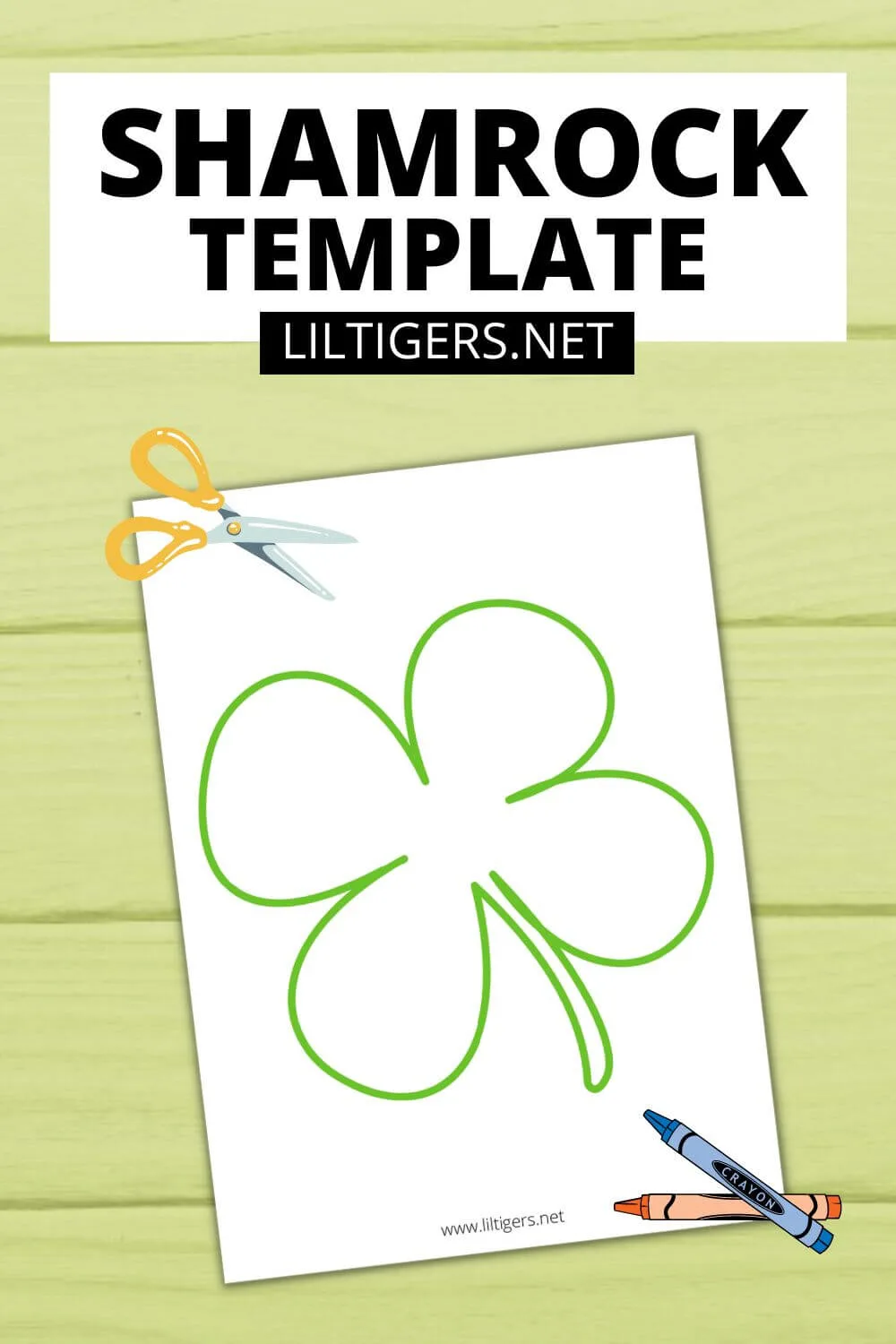 How to Download Your Free Shamrock Templates
Simply sign up here for our newsletter and you will receive the link to our free shamrock printouts.
Already a subscriber? Don't worry, no need to subscribe twice.
I just updated our free printable library. You can find our flower pot outline printables and coloring pages there or check our newest newsletter for more information.
If you have any questions, please do not hesitate to reach out to me. I m happy to help!
Easy Shamrock Craft Ideas
Here are some inspirations on how to use our free shamrock patterns: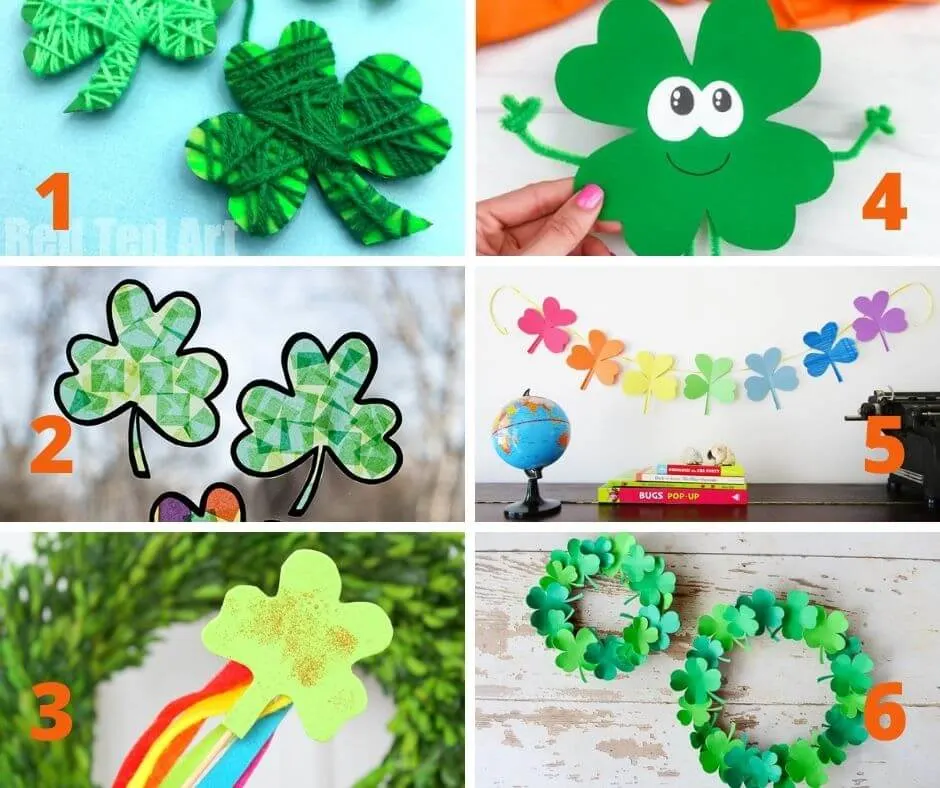 Do you enjoy our free shamrock printables? Then try our Pot of Gold Coloring Pages, Make a Leprechaun Hat, or try our Ladybug Templates next. You might also enjoy to Grow Your Own Rainbow, this easy Flower Pot Craft, or get your house ready for spring with our Pom Pom Tree.
Yarn Wrapped Shamrock Craft
For this fun St. Patricks Day craft, simply print out our free simple shamrock template and transfer it on cardboard. After you cut it, take yarn and wrap it around your shamrock cut out.
Your yarn does not have to be green. We used different leftover colors and it still looked pretty.
Shamrock Suncatcher
Print our shamrock template on black paper. Then cut along the outer line. After this is finished cut inside an about 1 inch smaller shamrock.
Attach tissue paper and create this beautiful shamrock pattern suncatcher.
St. Patrick's Day Wand
Celebrate St. Patrick's day with this adorable wand. It is a super easy shamrock craft and brings a lot of fun.
Get our shamrock printables free. After printing and cutting them on craft foam, add craft felt and attach it to a stick. Pretty simple right?
Shamrock Man Craft
Isn't this shamrock man adorable? It is the perfect preschool shamrock craft.
Download our free template for shamrock, cut them on green paper, and either color or use googly eyes for his face.
Draw a mouth and attach arms with help of pipe cleaners and you are done.
DIY Shamrock Garland
Do you need decoration for St. Patrick's day? No need to spend money. Simply use our free printable shamrock templates instead.
Print them on colored paper, cut them out, and attach them to a string. In a couple of minutes, your DIY shamrock decoration is done.
Shamrock Wreath
The shamrock garland wasn't enough for you? No worry. Greet your family and friends with this adorable St. Patrick's day wreath.
---
All these shamrock template crafts are so fun for kids. If you are a visual learner, here is a video I love that features 3 super fun crafts you can do with your printable shamrock templates!
St. Patrick's Day Quotes for Kids
Create your own St. Patrick's Day card with the help of our fun shamrock templates and use those adorable St. Patricks Day messages for kids.
Here are 7 Cute St. Patrick's Day Sayings for Kids to help celebrate this special feast day:
You're the pot of gold at the end of my rainbow.
May your troubles be less and your blessings be more and happiness come through your door.

We make our own luck!

May you find lots 'o' gold at the end of your rainbow this St. Patrick's Day!
I don't need luck, I have you!
May the fun, luck, and happy times never end! Happy St. Patrick's Day!
You are my lucky charm.
Aren't these St. Patrick's Day quotes for kids adorable? They can be used together with our shamrock printables for classroom projects, gifts from their friends, or family members.
Find our full list of 15 Best St. Patrick's Day Quotes for Kids including the free printable sheet here.
I hope you found the fitting one for you!
10 Fun St. Patrick's Day Facts for Kids
I always try to add a small homeschooling lesson to every project we do. These shamrock templates are the perfect opportunity to teach your children about the history and traditions of St. Patrick's day.
I m sure they have questions such as: Why do we celebrate St. Patrick's day and how does it come everyone wear's green that day?
Here are 10 St. Patrick's Day Facts for Kids to satisfy their curiosity:
St. Patrick's Day is every year on March 17th.
Ireland celebrates the feast day of Saint Patrick.
Saint Patrick was a bishop and patron saint of Ireland.
It is told, that St. Patrick drove all snakes out of Ireland.
The Paddy Day celebrations include parades and festivals with traditional Irish music and food.
Green is the national color of Irland and is worn on St. Patrick's Day together with shamrocks.
Shamrocks or clovers are a symbol of Irland.
It is custody to pinch those who wear not green on the feast day.
The leprechaun is a mischievous Irish elf.
The first St. Patrick's Day parade was held in 1903 in Waterford, Ireland.
These and more fun facts about St. Patrick's Day for kids can be found here.
Shamrock Books
To round up a wonderful afternoon of crafts. Simply try one of the following books. Your children will love them!
Pin These Free Templates for Shamrock
Don't forget to save our shamrock outline printables on Pinterest for later! Be sure you are following along with Lil Tigers here.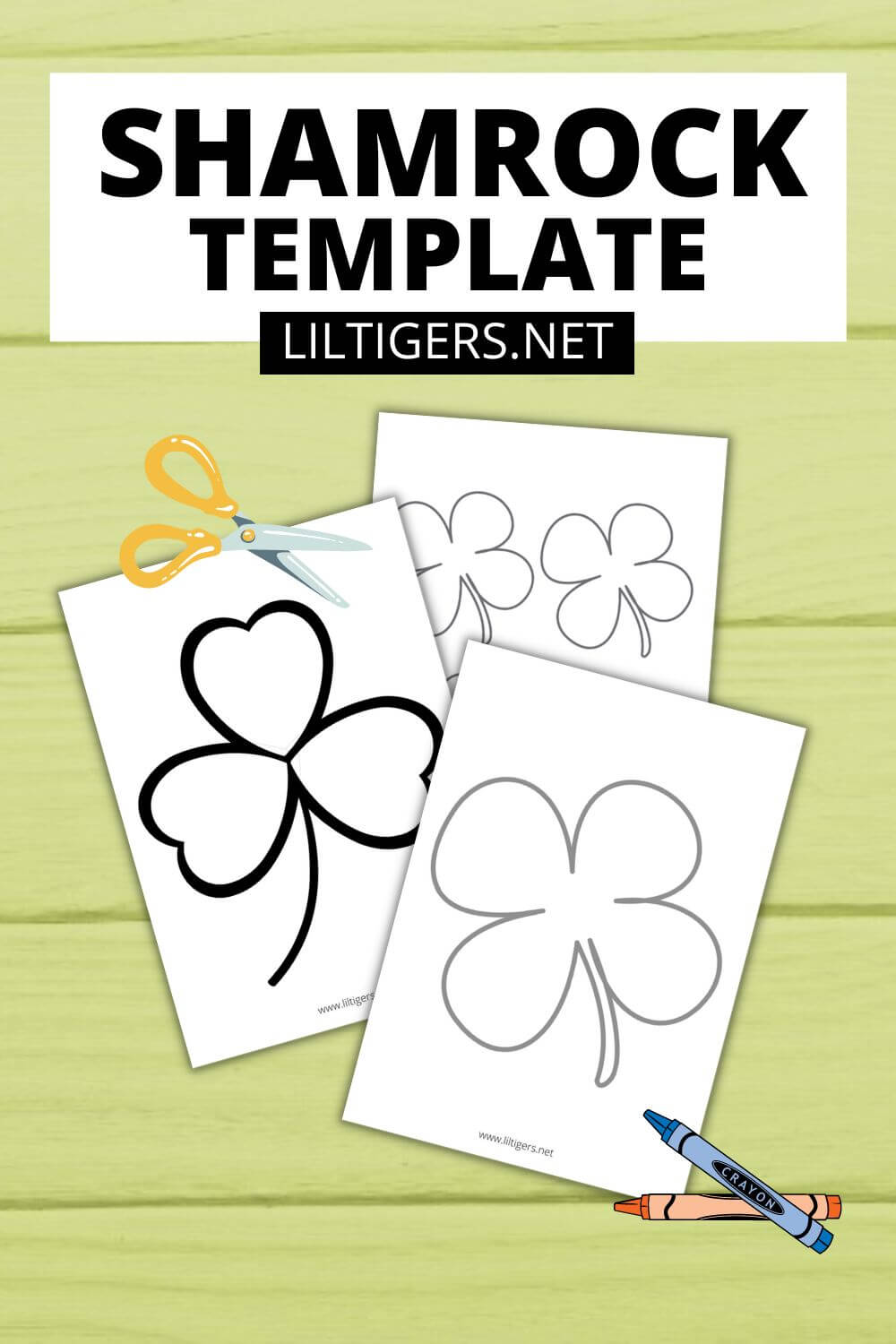 Now it is your turn.
How did your kids enjoy these free shamrock templates?
Either way, let me know by leaving a comment below right now.
I love to hear from you!