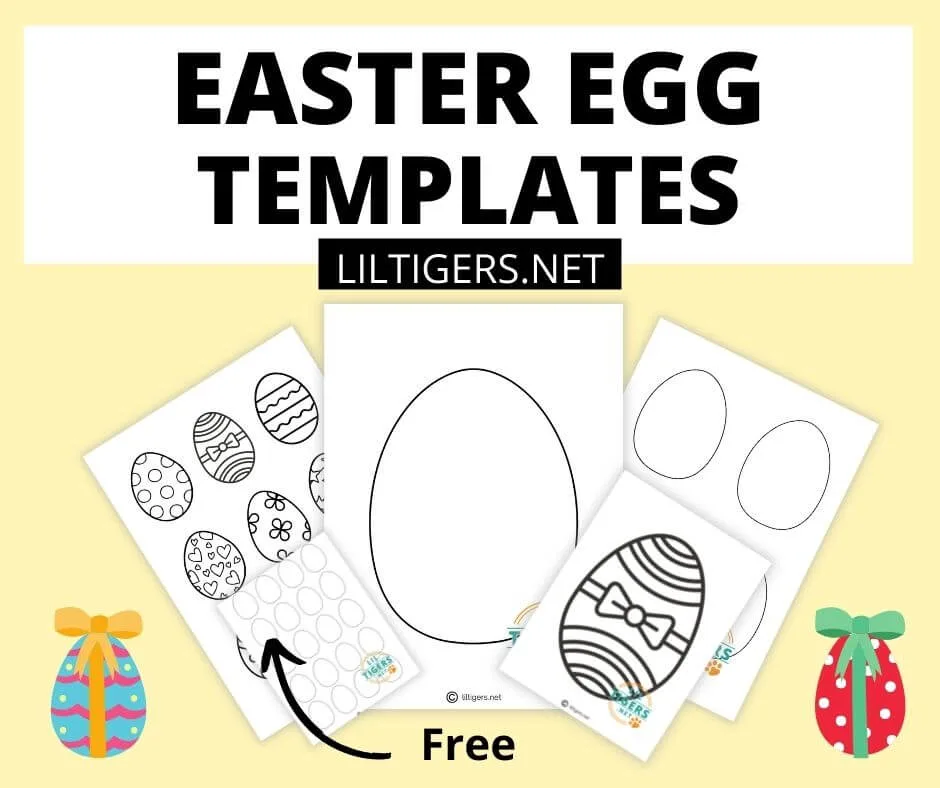 5 Fun Egg Facts for Kids
Let's start our spring craft projects with some good-to-know information about eggs. Here are 5 fascinating egg facts for kids:
The egg white is called albumen and is the cushion for the chicken and keeps it warm.
The ostrich lays the biggest egg in the world.
How thick an eggshell is will depend on the age of the laying hen.
The yolk and the whites have the same amount of protein.
All eggs are hormone-free.
Easter Egg Books for Kids
Free Easter Egg Outlines in Small, Medium, and Large
Small Printable Easter Egg Templates
If you need more painting ideas for your kids, go check our full list of 20 Fun Painting Techniques for Kids.
Medium Template of Easter Eggs
Hop on over and join us for Brunch!
(Host) invites you all chicken and bunnies for a ….
Hop on over for some fun! We'll look have an egg hunt when we are done!
Bunnies, baskets, & Lunch. Followed by our ever so famous Easter Egg Hunt
Large Easter Egg Outline
Give everyone their own templates of eggs and try different paints and techniques. They will have a lot of fun!
Free Printable Easter Egg Coloring Pages
Our egg outlines also come with extra Easter egg colouring pages for you. I made several large egg pages and one with nine smaller ones on one page. The larger coloring pages of Easter eggs are for younger children and the egg sheet with nine smaller eggs for older children.
My children enjoyed all of them. They created a nice calming environment in our house. Afterward, we decided to decorate some real eggs and used our coloring pages as design templates.
If you want to try something new instead we also love dying Easter eggs with shaving cream. You should give it a try. Another fun egg activity is painting with eggs. Go check it out here and get inspired!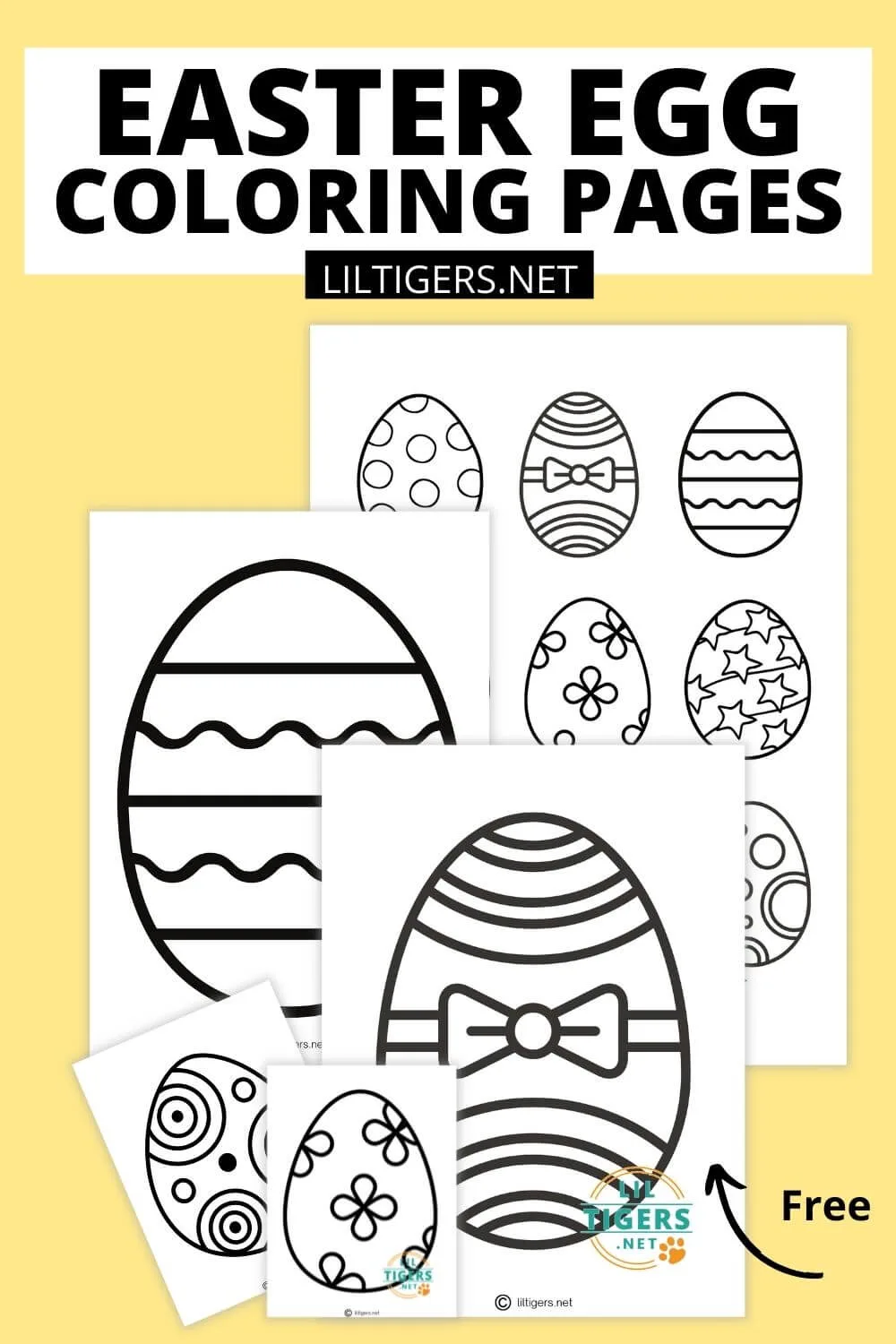 Easter Egg Craft Ideas
Egg House Craft
Want to do something unique with our egg templates, then check out this adorable egg house craft. Instead of buying a craft foam in egg shape as asked in the instruction. Simply print out our large printable egg outline and use it as an egg stencil on your colored foam. This way you can create your own foam egg shape for fewer costs.
Easter Egg Art
If you prefer to create an Easter egg art piece, go check out this fun tutorial above. The magic ingredient here is black glue, combined with the water resistances technique. It looks pretty cool, doesn't it?
Egg Doily Craft
Those doily Easter eggs are pretty stunning and make a nice Easter table decoration. With help of doily paper and colorful markers, there are treated in a few minutes and even smaller children can participate. It even makes a nice Easter classroom project. Give it a try.
Watercolor Egg Art
If you do not have doily paper or black glue at home and do not want to run to the store, try this watercolor Easter egg project instead. With help of stickers, you can create adorable Easter egg patterns. Simply use our egg cutouts, transfer them to watercolor paper and start crafting.
Water-resistant Egg Craft
Did you ever wonder what to use white crayons for? Let me show you. You can use them to write secret messages or make these adorable egg art pieces. Since crayons are water-resistant you can create the most adorable Easter egg patterns. Go check out how it works and the knowledge behind it here in our link.
---
If you are a visual learner, you might enjoy these Easter egg crafts instead!
How to Download Your Free Easter Egg Outline Printable Pdf
Simply sign up here for our newsletter and you will receive the link to our free Easter egg template pdf.
Already a subscriber? Don't worry, no need to subscribe twice.
I just updated our free printable library. You can find our Easter egg colouring pages and cutouts to print there or check our newest newsletter for more information.
If you have any questions, please do not hesitate to reach out to me. I m happy to help!
Pin These Free Printable Easter Egg Templates and Coloring Pages
Don't forget to save our cute Easter egg printables on Pinterest for later! Be sure you are following along with Lil Tigers here.
Now it is your turn.
How did your kids enjoy their free printable eggs outline pages?
Either way, let me know by leaving a comment below right now.
I love to hear from you!