4 Fun Cupid Facts
The cupid is a symbol of love and is associated with Valentine's Day. Here are 4 Fun Cupid Facts for Children:
Cupid is the Roman god of love
He is often shown as a baby angel with a golden bow and arrow
Cupid comes from the Latin word "Cupido" and means desire.
Cupid is the son of Venus (goddess of love and beauty) and Mars (god of war).
Cupid and Psyche
In Roman mythology, Cupid is the god of love. He is the son of Venus, the goodness of love and beauty, and Mars, the god of war.
The story of Cupid and the Psyche tells, that Cupid fell desperately in love because of his arrow with the princess Psyche and married her. Since she was mortal she was not allowed to look at him but did so eventually. Cupid go upset, left her, and went to heaven.
Psyche went looking for her husband to apologize when she met Venus.
But Venus was jealous because Psyche was so beautiful that people came from everywhere to worship her and forgot about Venus. Therefore she gave Psyche a nearly impossible task. She had to retrieve a box from the underworld which she did. She wanted to know what was in the box and opened it, that's when she fell into a deep sleep midway.
Cupid missed his wife and found her asleep. That's when he went to Jupiter the leader of the gods and asked for his help. Jupiter saw that Cupid and Psyche were truly in love and granted Psyche immortality so she could be with her husband forever!
These and more facts about the god Cupid can be found here.
Cupid Books for Kids
Free Cupid Printables
Cupid Cut Out Materials
7 Easy Cupid Craft Ideas
Learn About the Cupid
C is for Cupid
Cupid Coloring Pages
Cupid Stencils
DIY Cupid Card
Cupid Garland
Cupid Table Decoration
1. Learn About the Cupid
2. C is for Cupid
Add our easy cupid printouts to your preschool alphabet lesson plan. While learning the letter C print out the upper and lowercase letter C worksheets. Let your students trace them and use our cupid outlines to make a craft project for the C sound.
It is important to study each letter individually so your students can form memories of each letter and memorize them easier.
3. Cupid Coloring Pages
You can adjust the difficulty level depending on your children's age. Use the larger picture of Cupid for younger children and the medium-sized or small Cupid printable for older children.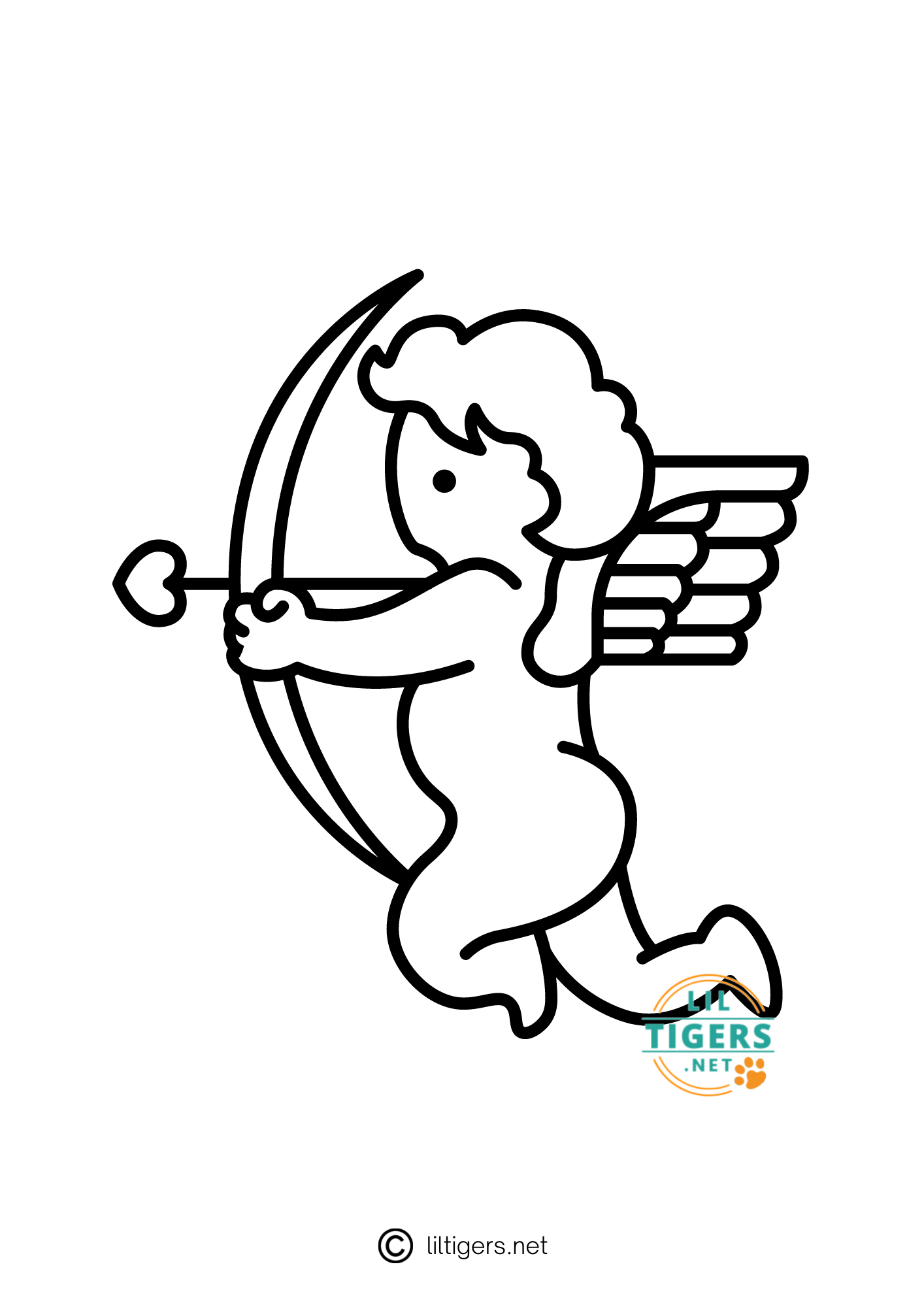 4. Cupid Stencils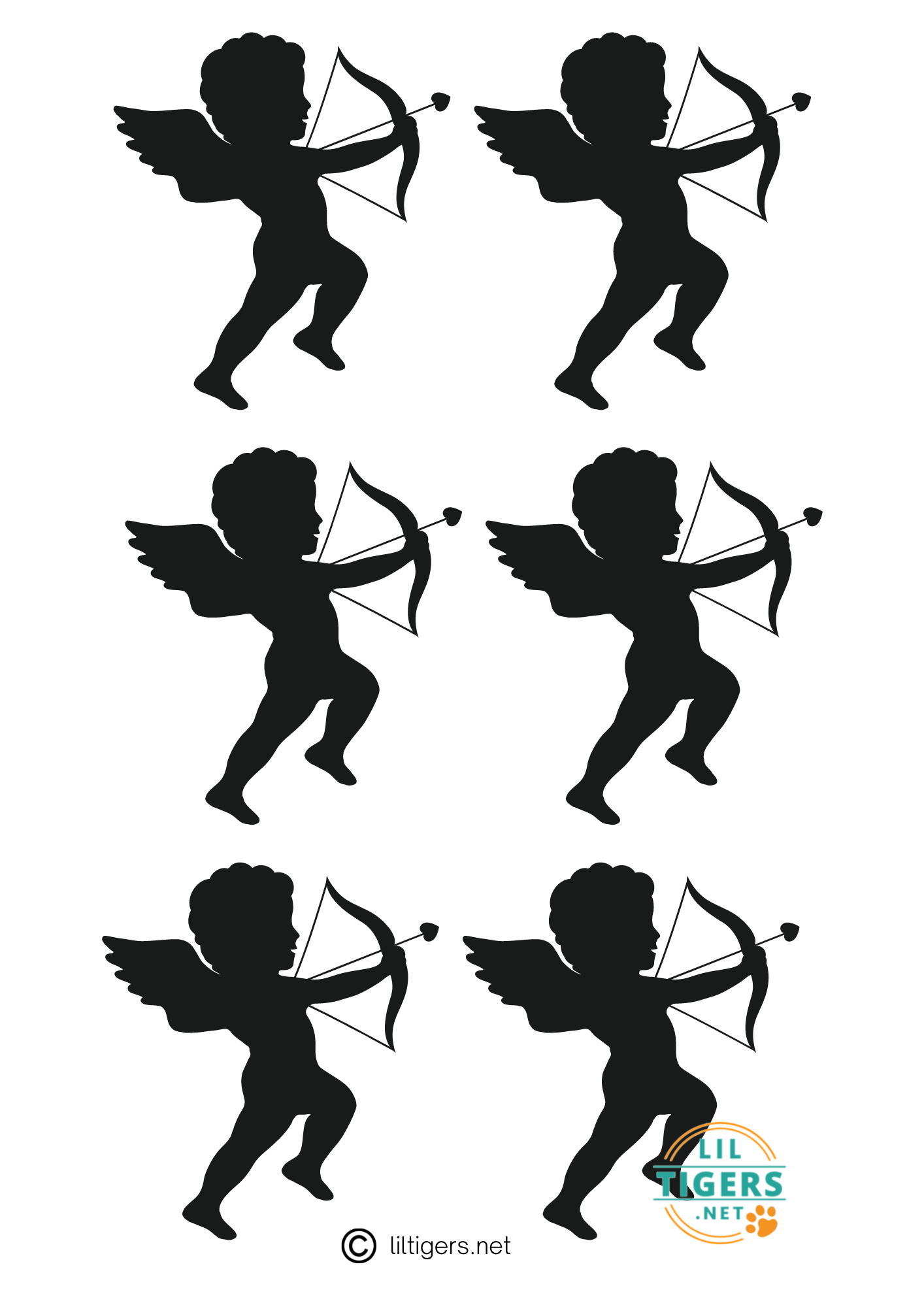 5. DIY Cupid Cards
Do you need Valentine's card or invitation? Then use our printout Cupid and turn them into an adorable Cupid card.
Why not use the following template, fold it in the middle, and let your children color the cupid nicely. Place your text inside the card and you are finished. Pretty easy isn't it?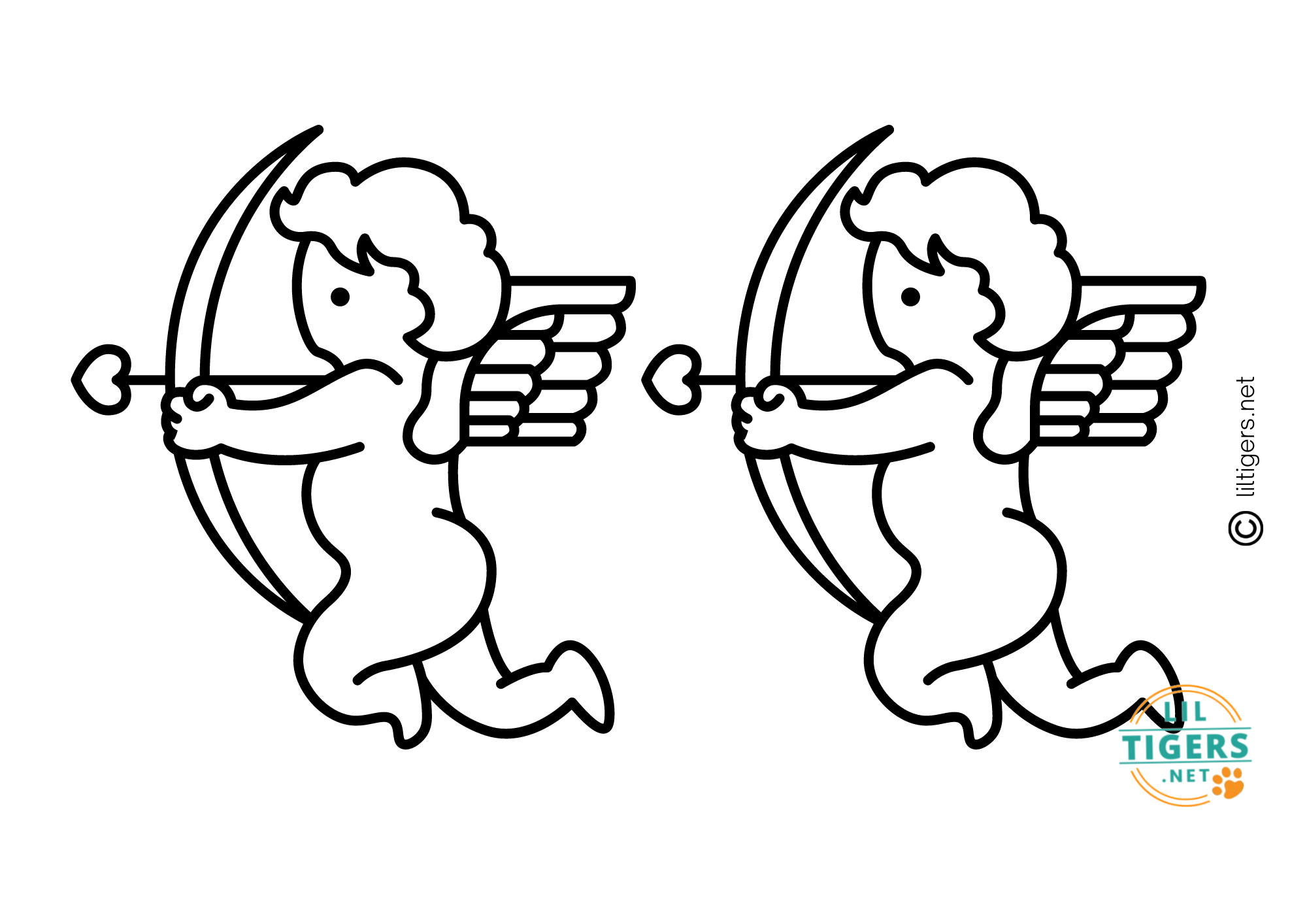 6. Cupid Garland
Time to decorate your classroom or house for Valentine's day. Why not let your children make an easy Cupid garland for your Valentine's Party? You could use our red cupid printables for example.
Take the medium-sized template. Print and cut them out. Use clear tape to attach them on the back to a string and you are good to go. Now you only need to find a good place to hang them up!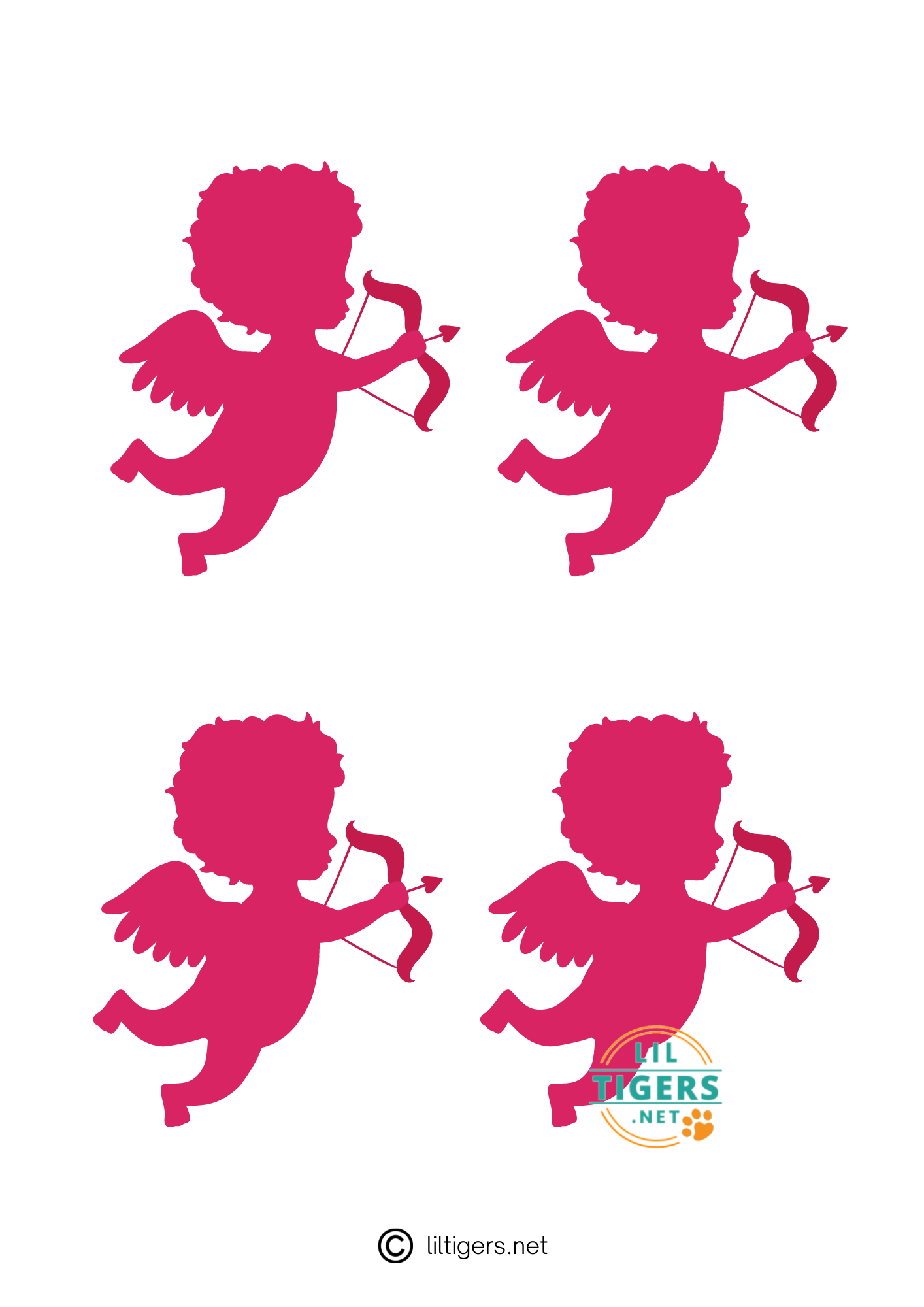 7. Cupid Table Decoration
Why not decorate your wedding or Valentine's tables with one of our cute Cupid cut out templates? All you need to do is to print and cut the Cupid outlines. Maybe even laminate them and place them on your tables together with some nice flowers.
If you have a Cruicut machine, it even can do the cutting for you!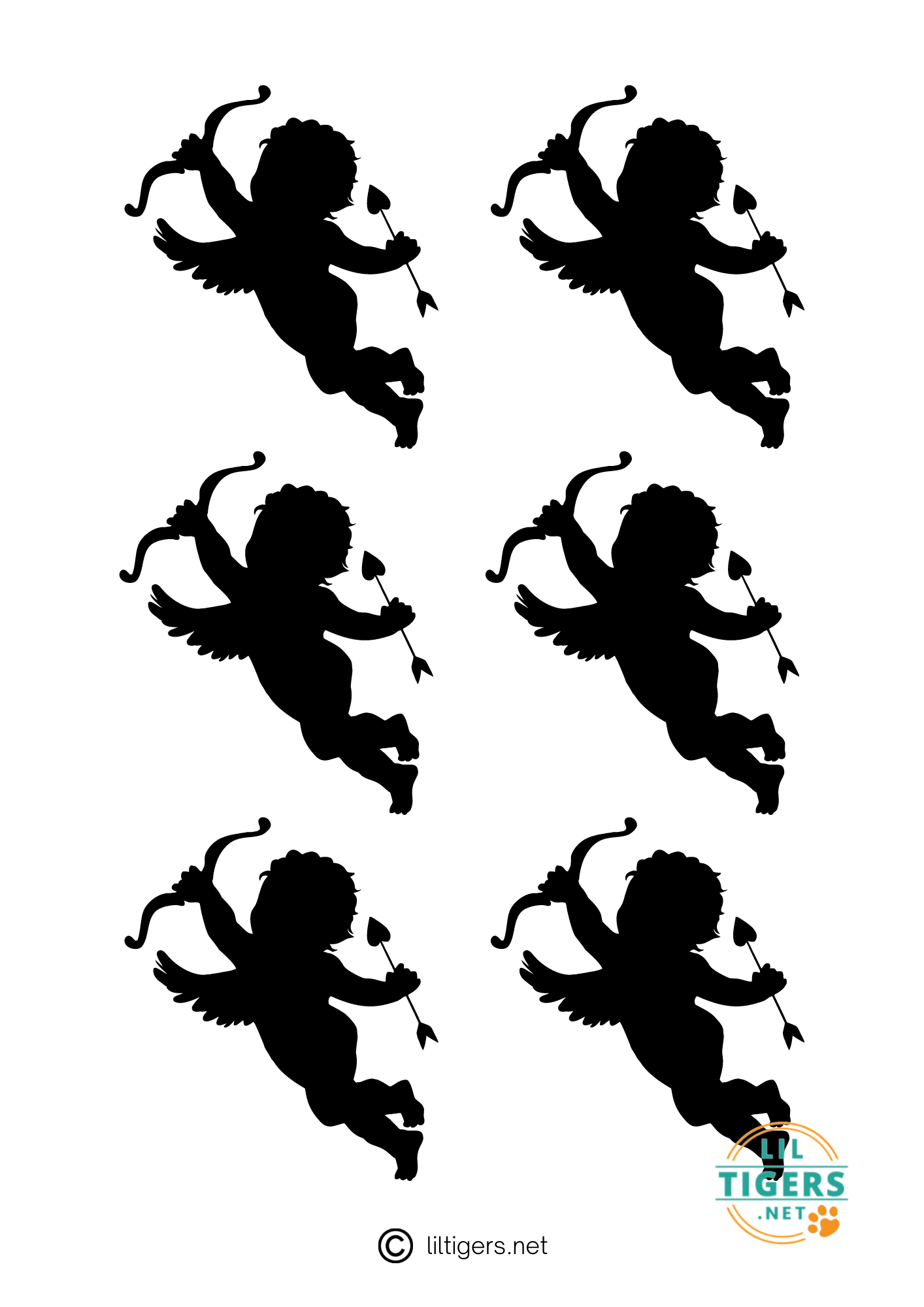 ---
How to Download Your Free Cupid Templates Pdf
Pin These Free Cupid Printables