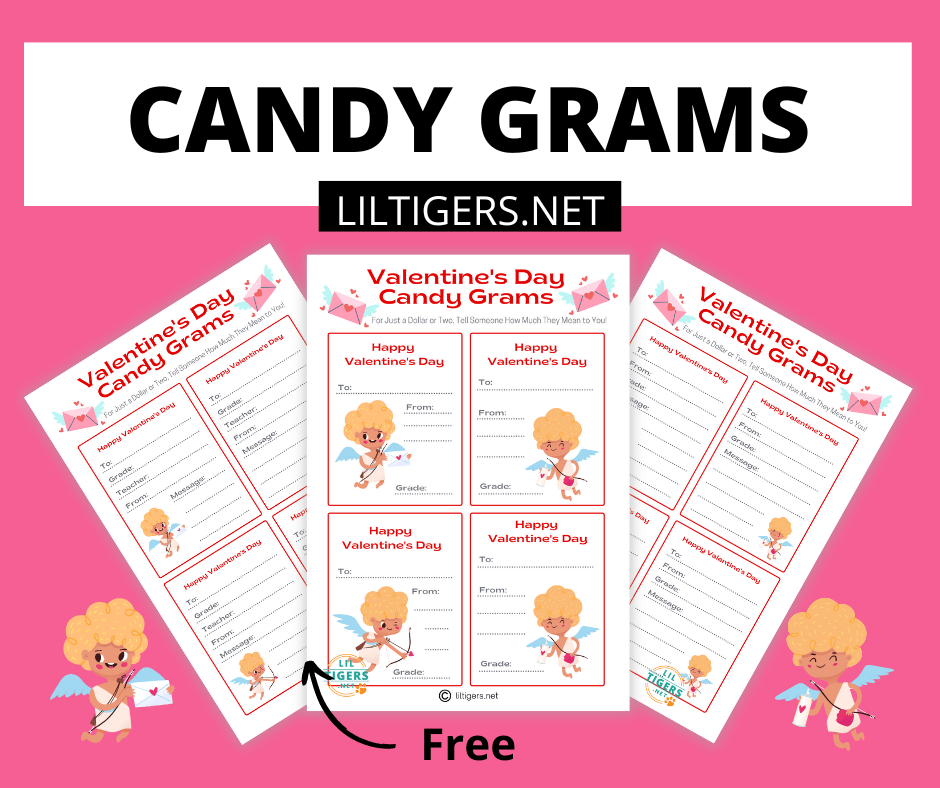 What are Candy Grams for Valentine's Day
How to Organize a Candy Gram
To organize a candy gram you will need a lot of candy gram message printouts and candies of your choosing. Prepare little bags of candy for your fundraiser ahead of time. Then sell your candy gram messages. Make sure to have your buyers fill out their name, the recipient, and a message if preferred.
Now all you have to do is to attach the messages to your candy bags and deliver them to the recipients. Pretty easy isn't it?
What Are Good Candies for Candy Grams?
Normally candy grams are small bags of candy. Therefore smaller sized candy works better. Here are a couple of candy options for candy grams:
Free Valentine's Day Candy Gram Printables
Valentine's Candy Gram Cut Out Materials
To prepare your own Valentine's day cand gram fundraiser you will need the following supplies:
Free Printable Valentine's Day Candy Gram Templates (found below)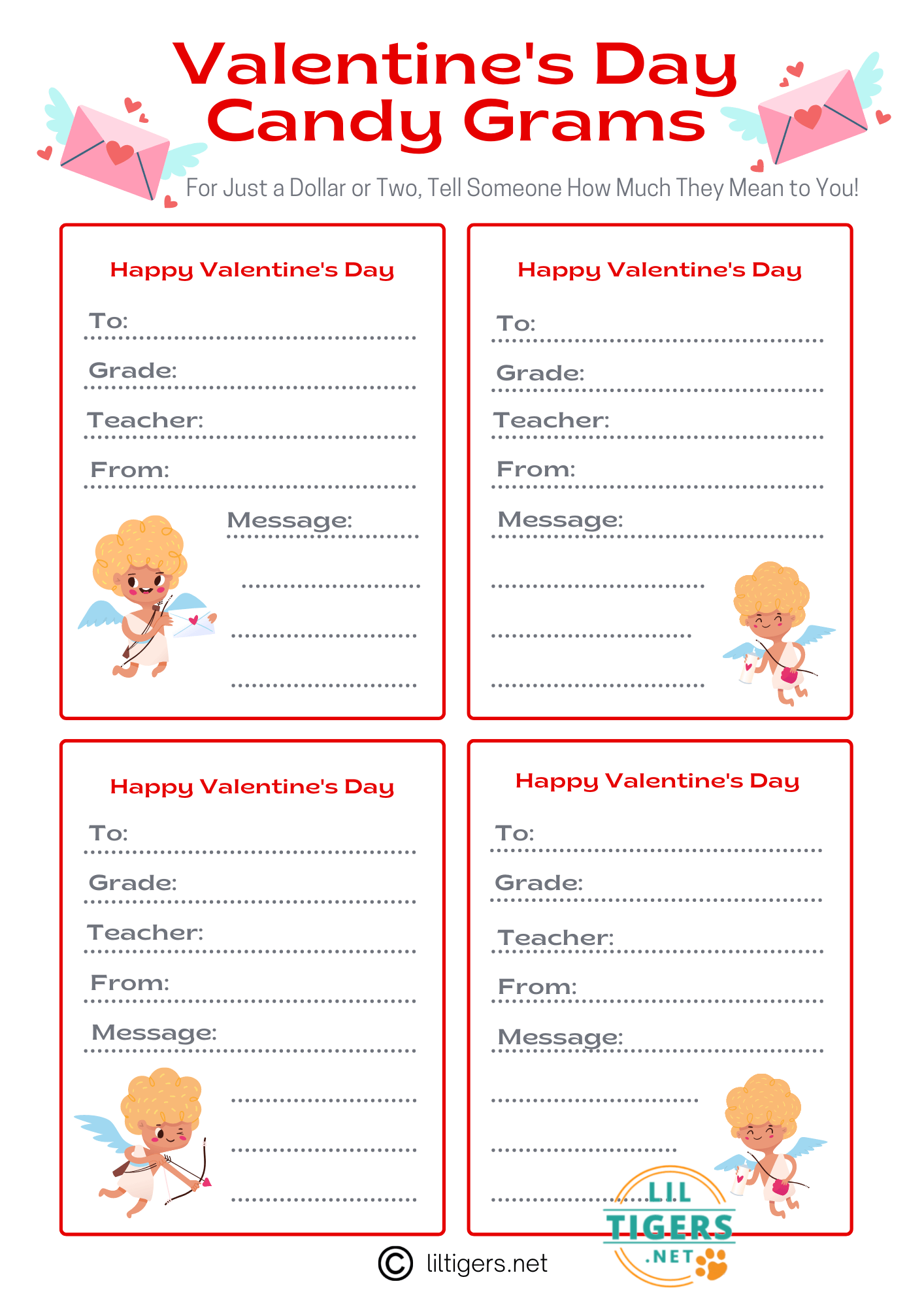 Valentine's Day Candy Gram Instruction
Choose one of our Valentine's Day candy gram ideas above.
Print them and cut them out (you will need many of them).
Prepare candy gram bags.
Sell Valentine's day candy gram messages ahead of time and have them filled out.
Attach them to your Valentine gram bags.
Have your candy grams delivered on Valentine's day
How to Download Your Free Printable Valentine's Day Candy Gram Templates Pdf
Pin These Free Valentine Grams Printables