Are you looking for catchy Valentine's Day Messages for Kids?
Here are 25+ cute valentines sayings for kids to show their love.
Let's dive right in.
There are affiliate links in this post, meaning, at no additional cost to you, I will be compensated if you click through and take action. As an Amazon Associate, I earn from qualifying purchases.
Are you interested in more kid's activities, arts & crafts, and science experiments?
Subscribe to our newsletter now and never miss an update!
Click here
Valentine's Day Books
Valentine's Day is a beloved romantic holiday.
During this time already small children are excited to hand out cute Valentine's day cards and candy to their friends. It is the perfect opportunity to teach children the importance of love and friendship.
Here are some cute Valentines day themed books to read:
Valentine's Day Messages for Kids
Create your own Valentine's day card with your kids and use those adorable Valentine's day messages for kids to make this day memorable.
Here are 20+ Cute Valentine's Sayings for Kids to help celebrate this special holiday:
Right from the start, You're the one who stole my heart! Happy Valentine's Day to you!
I go bananas over you
You melt my heart
I love you a hole punch
You make my heart glow
Love is an art, which comes from the heart
You are a-MAZE-ing
Roses are red. Violets are blue. You are my Valentine's day sweetie, and I always love you.
You are sweeter than Valentine's day candy
I have my eyes on you
You color my world
I m so sweet of you
You melt my heart like butter in a hot pan
Let's dance and dine, this Valentine.
You will forever be my always
I totally dig you
I hope your Valentine's day is as special to you as you are to me.
Keep calm and be my Valentine
A big bear hug for you
I love you berry much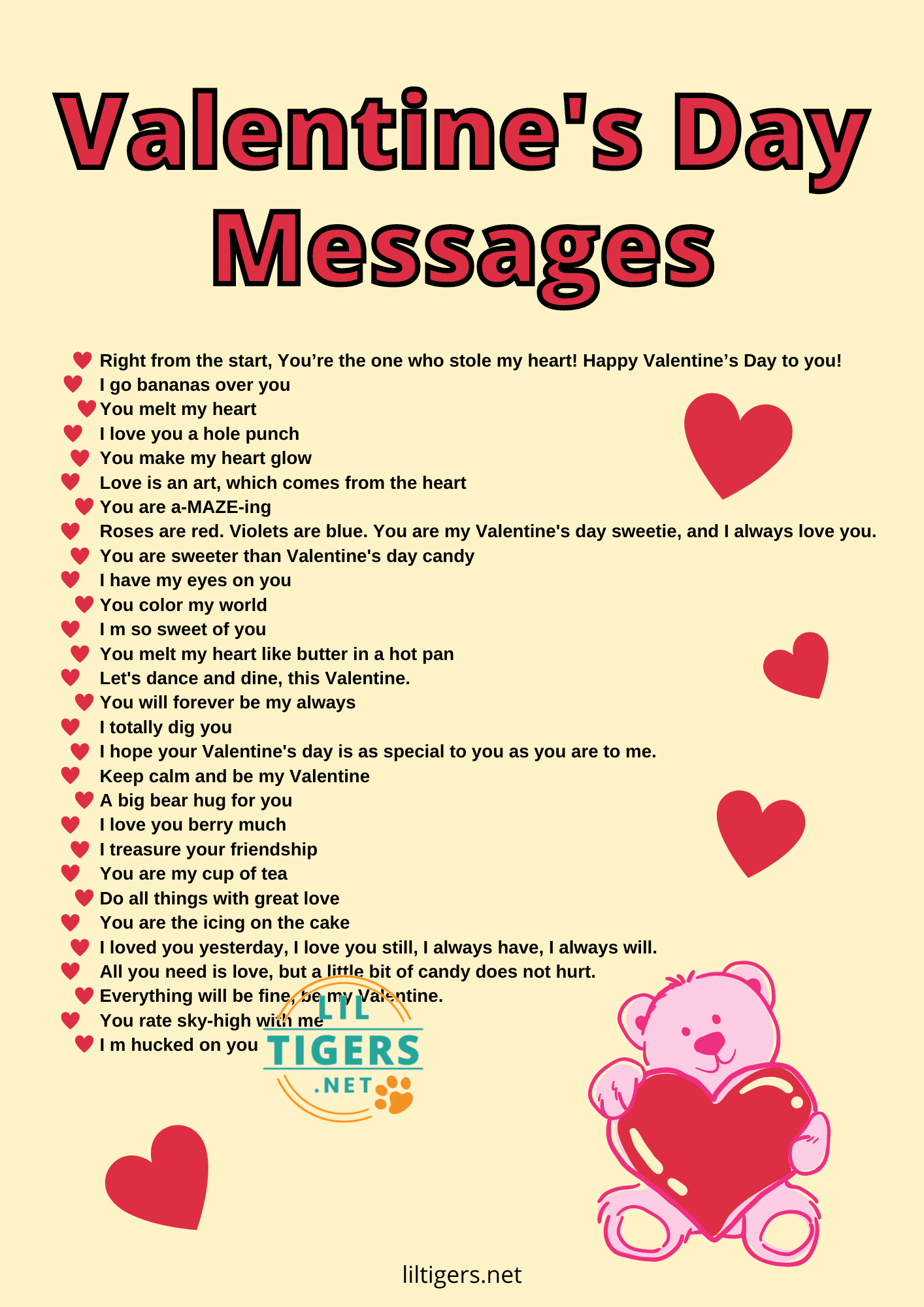 To download the full list click here.
Mother's Day is next. Surprise mom with one of these Love Quotes, Proud Mom Quotes, 15 Amazing Mother's Day Crafts, and Spring Quotes.
Valentine's Day Activities
Those cute Valentine's day card phrases inspired you to do more. Try these super fun Valentine's day art projects with your kids: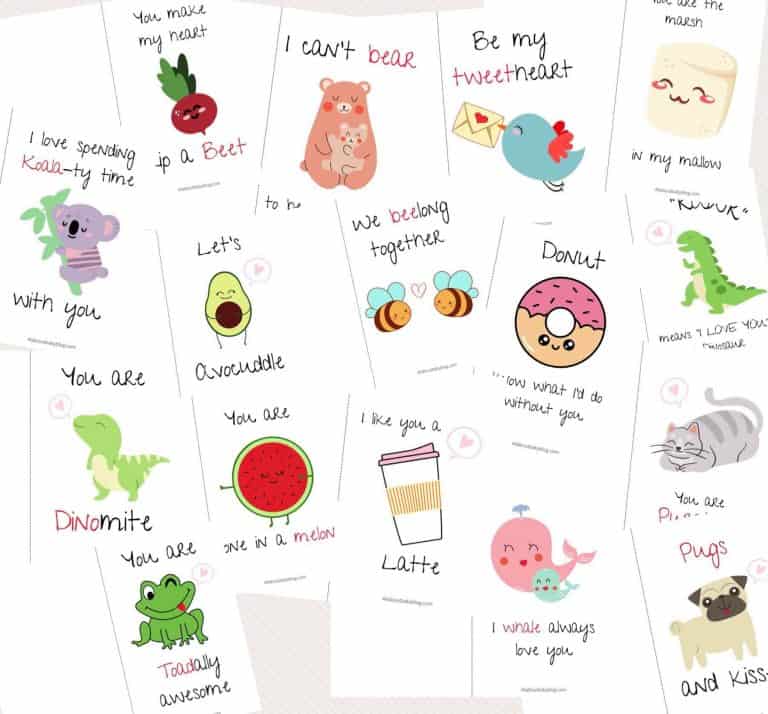 Pin Our Valentines Day Quotes for Kids
Don't forget to save our Valentine Card Sayings for Kids on Pinterest for later! Be sure you are following along with Lil Tigers here.

Now I would like to hear from you! Which Valentine's message did you like best?
Either way, let me know by leaving a comment below right now. I love to hear from you!