Our free printable red heart templates come in different variations and sizes. They are perfect for crafting especially when it comes to Valentine's day or weddings.
Our heart-shaped printables include red hearts, heart outlines, and a heart writing template.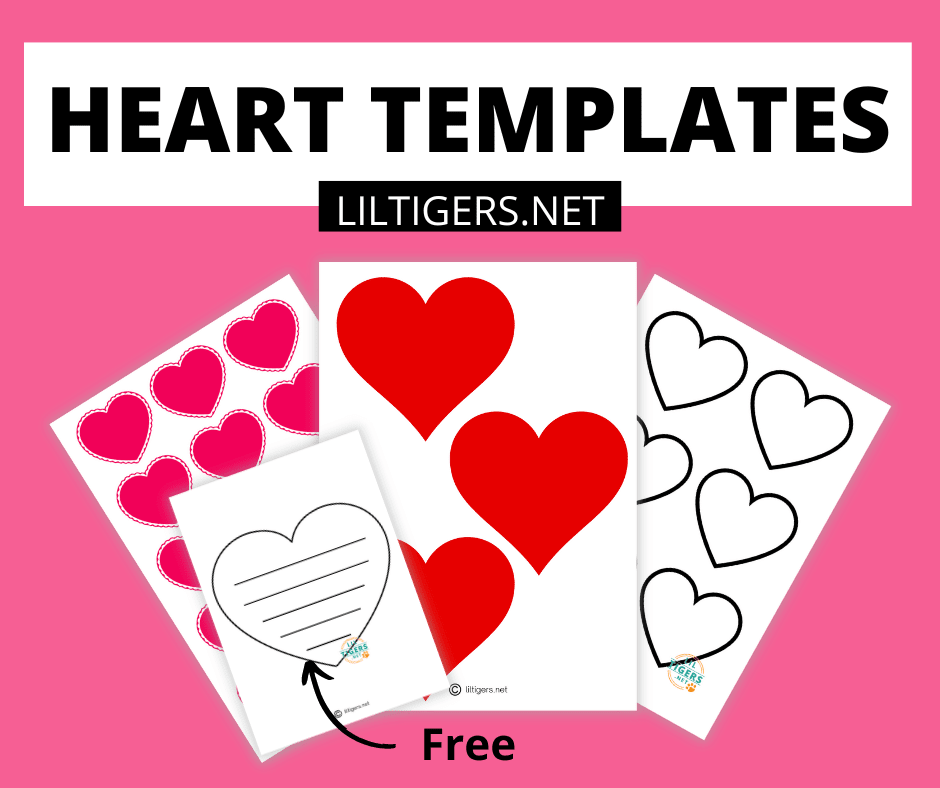 Free Red Heart Printables
Heart Cut Out Materials
Large Heart Template Printables
Our large heart templates come in handy if it comes to making cards out of them.
They would make nice Valentine's cards or "I love you" cards as you are just thinking about a family member or friend and want to tell them how much you love and appreciate them.
The heart outlines on the other side are suitable as heart coloring pages for younger children. Let them cut along the lines and then color them with crayons, markers, and watercolor.
If you are looking for a fun new painting technique, go check out our 25 Fun Painting Ideas for Kids.
Even though our pink heart templates are already colored it is still pretty fun to decorate them. Let your children at some glitter, pom poms, stickers, or craft gems.
You will see your kids will have a lot of fun being creative while working on their motor skills.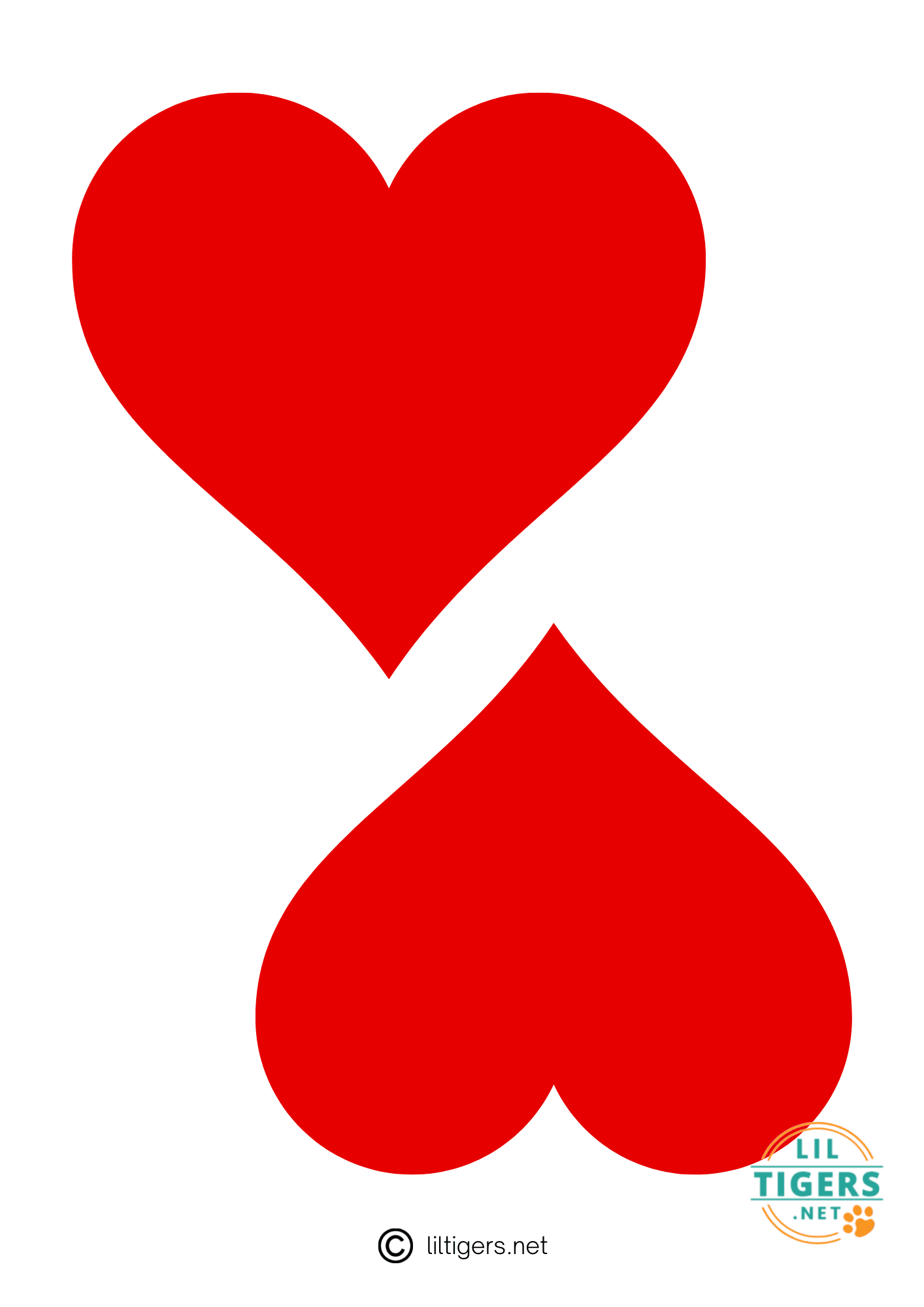 Medium Heart Templates to Print
Our medium-sized love printables also make create heart decoration projects. You can turn them easily into a heart garland, use them as table decor, or tape them to windows.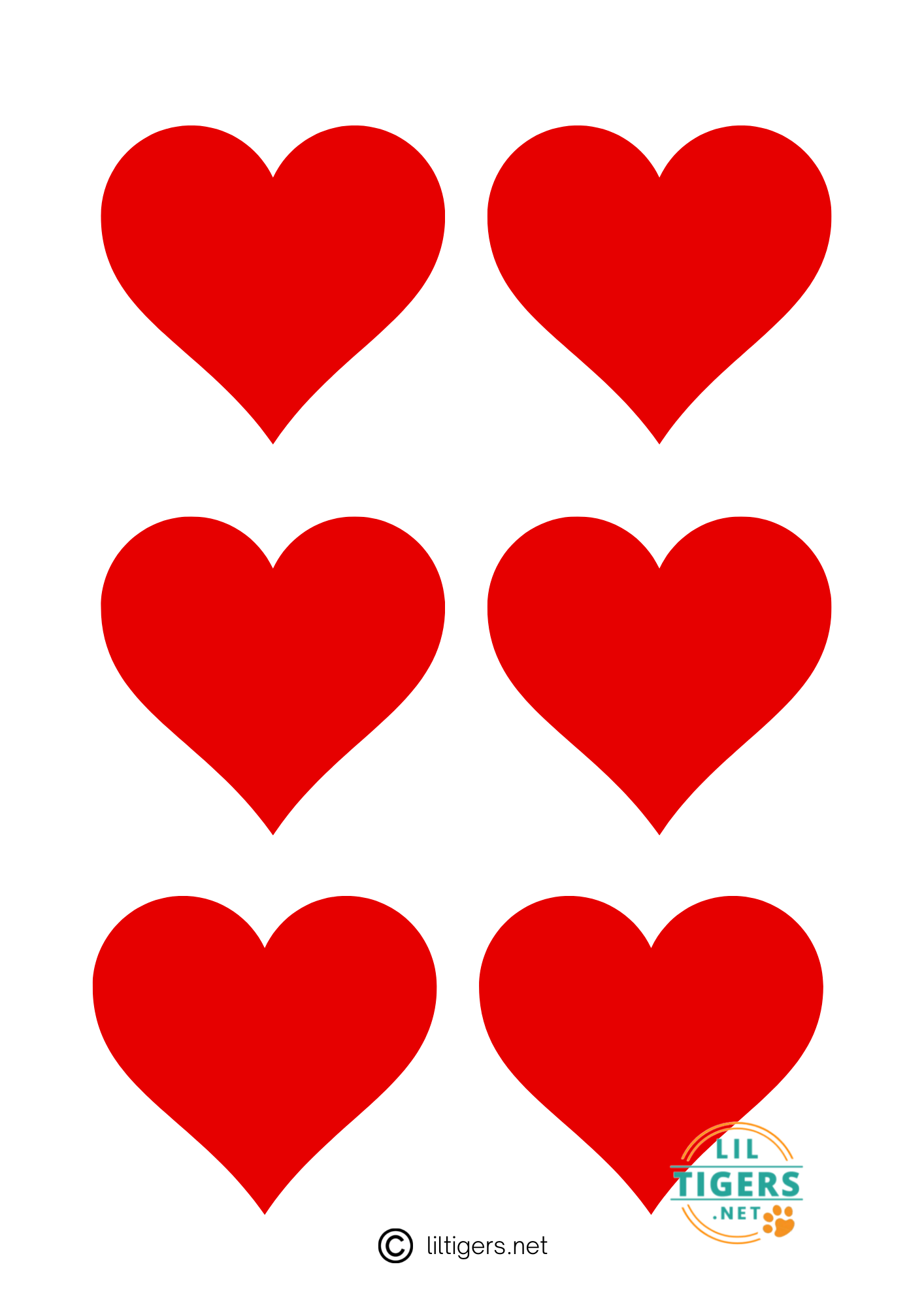 Small Heart Cut Out Templates
In general, the smaller the shapes are the harder they are to cut out. If you want to increase your child's motor skills, use the smaller heart pictures to work on those skills.
They are also perfect as lunch box notes. After you print and cut them you can write fun lunch box notes for your kids on their backs.
Then hide them in your lunch box or paper bag. Your kids will love reading a kind note from you during lunch!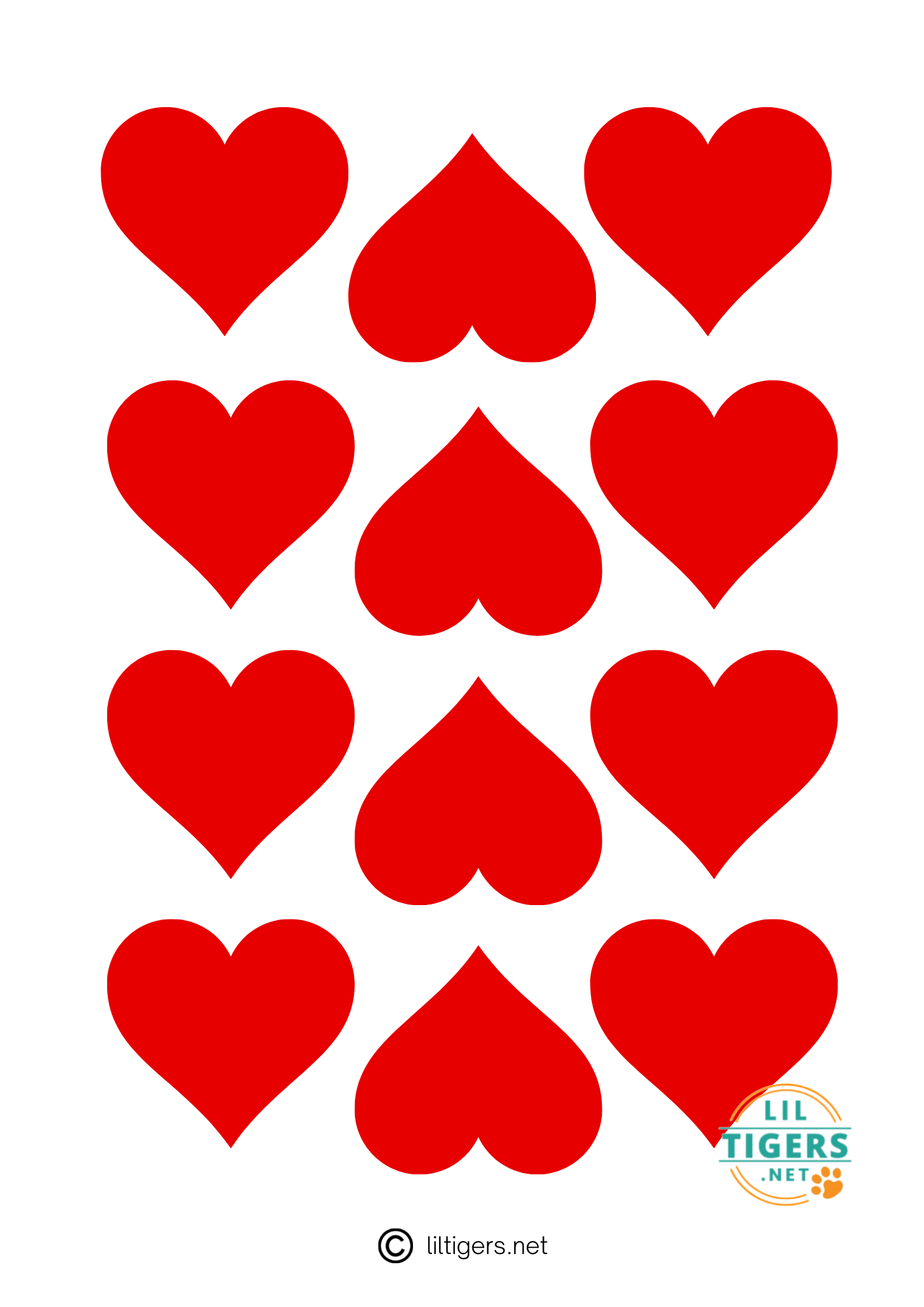 Heart Writing Templates
Our heart writing templates are great to write Valentine's day poems, love letters, or nice notes for mom and dad.
You could print our heart-shaped writing template on thicker paper and let the children cut it out afterward.
They can turn it into a nice card by decorating the back as well. Either way, somebody will be thrilled to receive your letter.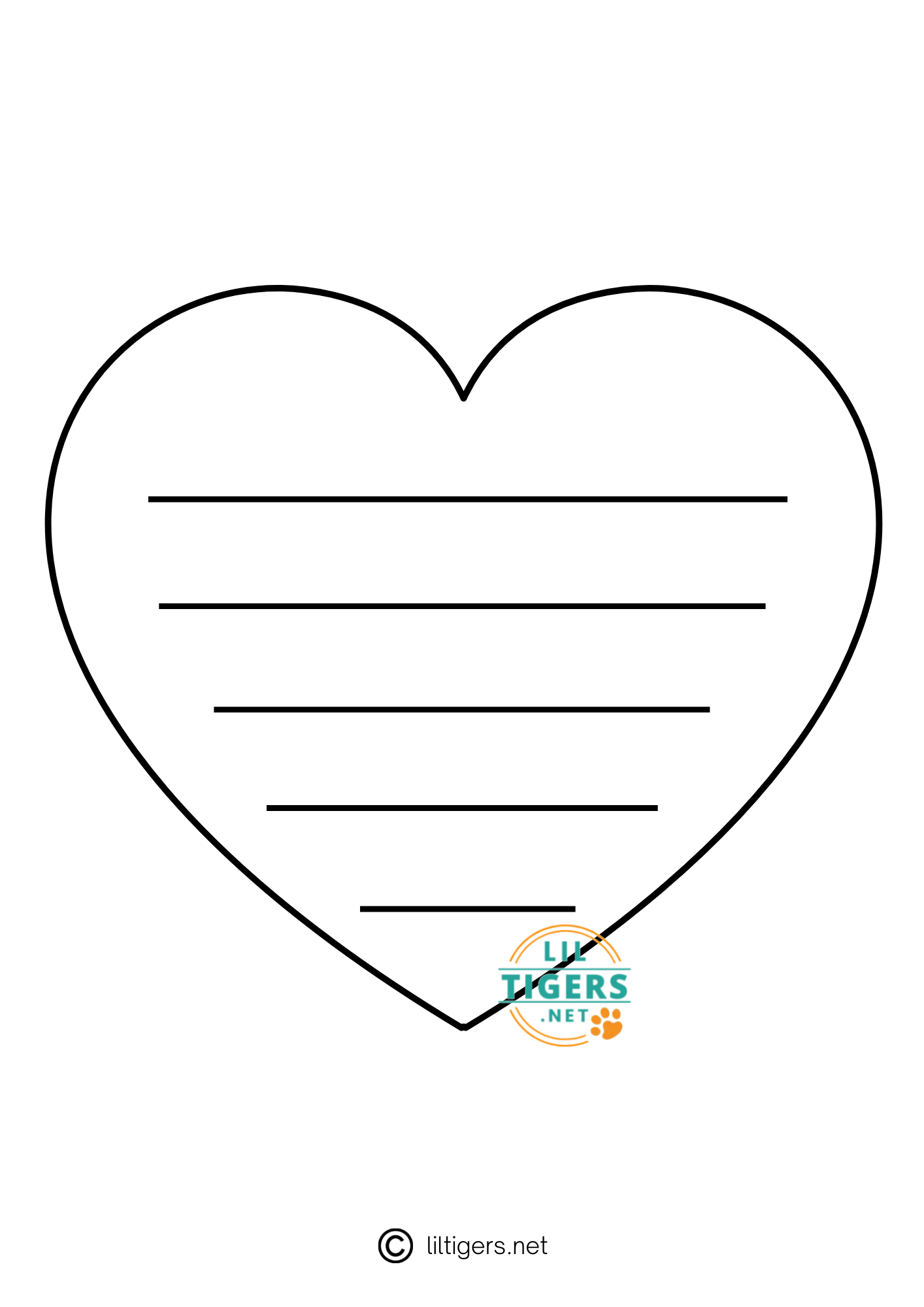 Children's Books about Love
Party Favors and Activities
Most likely you used our red heart printables to decorate for a heartwarming party. But a party is not done with just a cute decore.
Here are some great heart-themed party favors and activities to add to your party:
Heart Party Favors
Party Activities
Now since you have some nice decor and party gifts it is time to entertain your guests.
Here are great party games your guests will enjoy:
---
How to Download Your Free Printable Red Heart Templates Pdf
Pin These Free Red Heart Template Printables