Enjoy these Cupcake Templates with your kids.
Use our free cupcake coloring pages and turn them into an easy cut and paste project.
Let's dive right in and get inspired!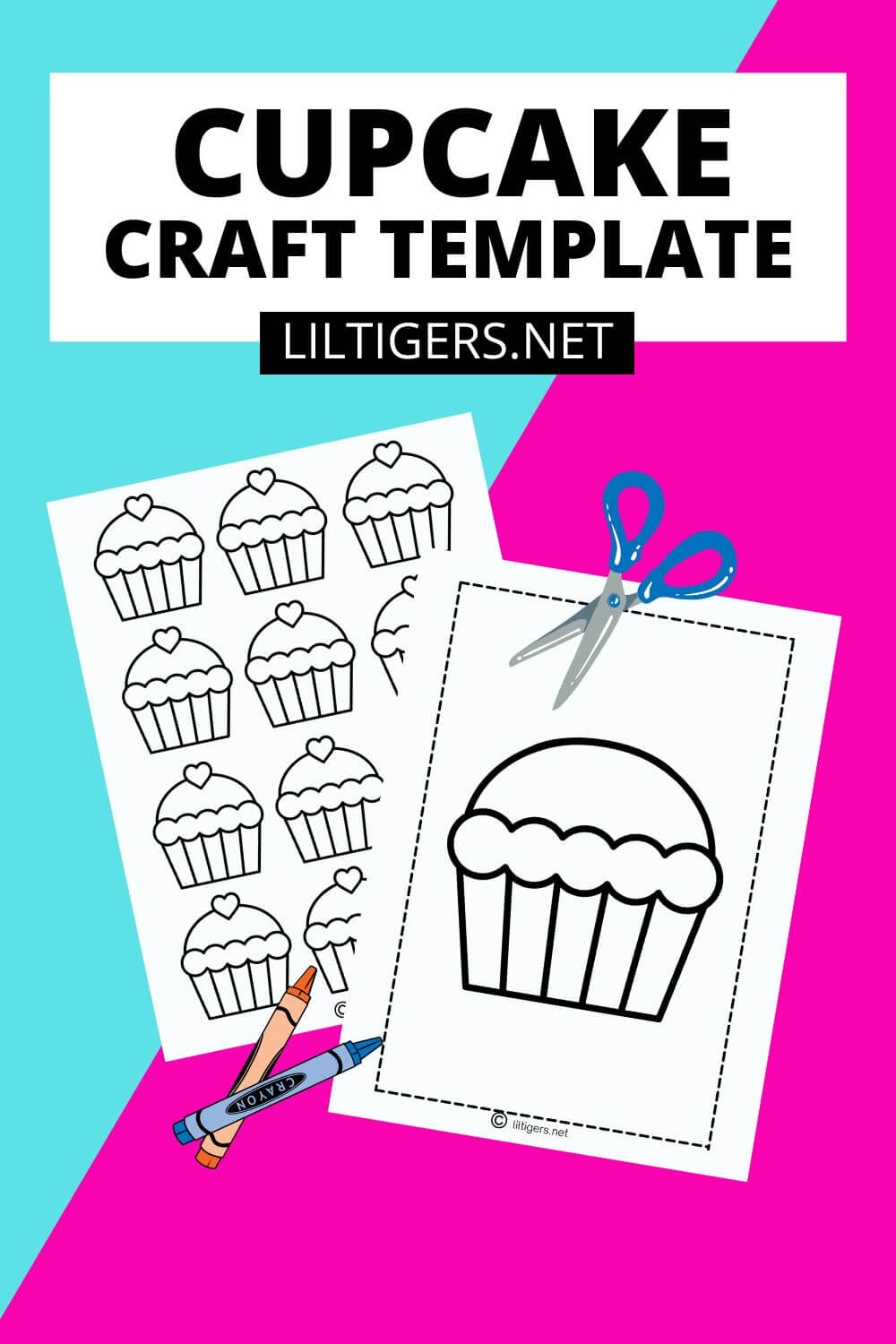 There affiliate links in this post, meaning, at no additional cost to you, I will be compensated if you click through and take action. As an Amazon Associate, I earn from qualifying purchases.
Free Cupcake Templates in Small, Medium, and Large
These cupcake outline printables come in different sizes and are perfect for coloring, crafting, and decorating.
They include three templates in different sizes (small, medium, large) and six different cupcake coloring pages.
Especially for special occasions like birthdays, Valentine's Day, and Mother's day, our cupcake template printables are very popular.
They are suitable for all kinds of cupcake crafts and make a wonderful addition to activities in the classroom or your next crafting party. You could even use them as birthday cards and invitations.
Wait, we have more fun templates for you. Go check out our Teapot Printouts, Ice Cream Template with Pattern Cards, Popsicle Garland Templates, Shamrock Printables, and Flower Pot Cut-Outs.
Creating a Cut and Paste Cupcake Craft
Let's turn our cupcake printable template into an easy cut and paste craft for preschoolers.
It is definitely one of the easier crafts even younger children can enjoy.
Here is what you will need to make your cut and past cupcake craft:
Materials
Free Printable Cupcake Templates (found below)
Colorful construction paper
Crayons (optional)
Do you need advice on How to Introduce Crafting to your Preschooler? Then read our 10 tips that work next.
Cupcake Craft Template Instructions
Follow these simple steps to create wonderful cupcake art:
Step 1: Download Free Printable Cupcake Template
For our cut and past project, download the large cupcake cut out template and print it.
Step 2: Cut Small Pieces
After you have printed out your cupcake pdf file, set it aside and let your children cut small pieces out of colored paper.
Therefore give them small pieces of your construction paper and let them cut as many as they want too.
In case your children are too small to cut, simply let them tear the paper with their hands.
Step 3: Collect Cutouts
When they get bored of cutting, take a plastic container or zip log bag to collect them.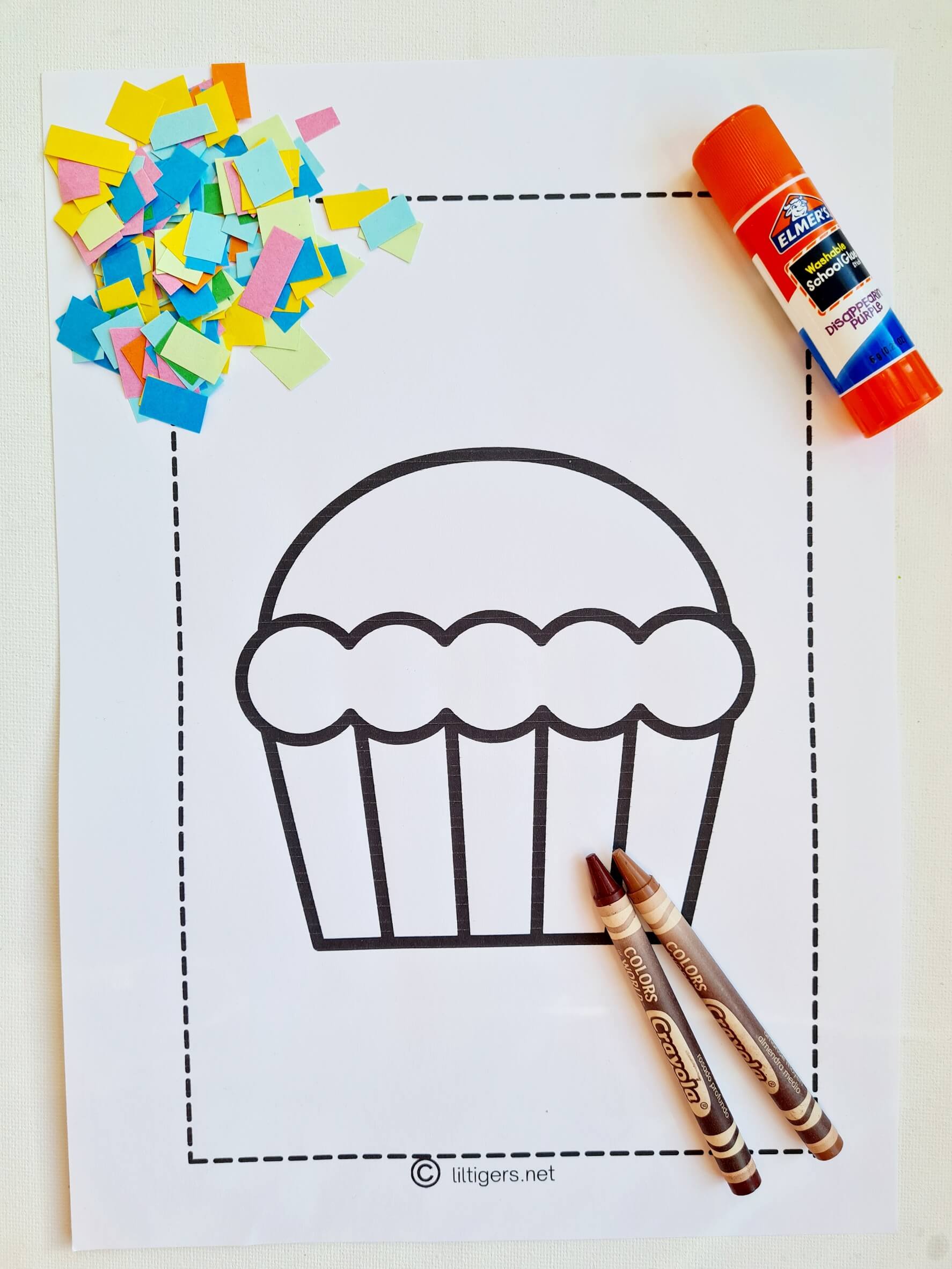 Step 4: Paste
Now get your cupcake printable and show your toddlers how to paste the small cutouts onto the birthday cupcake template.
To make it easier for my children I m using Elmer's disappearing purple glue stick. This way they can see where the glue is already applied.
Make sure not to throw away your leftover pieces. Simply put them back in your zip log bag and save them for your next craft project.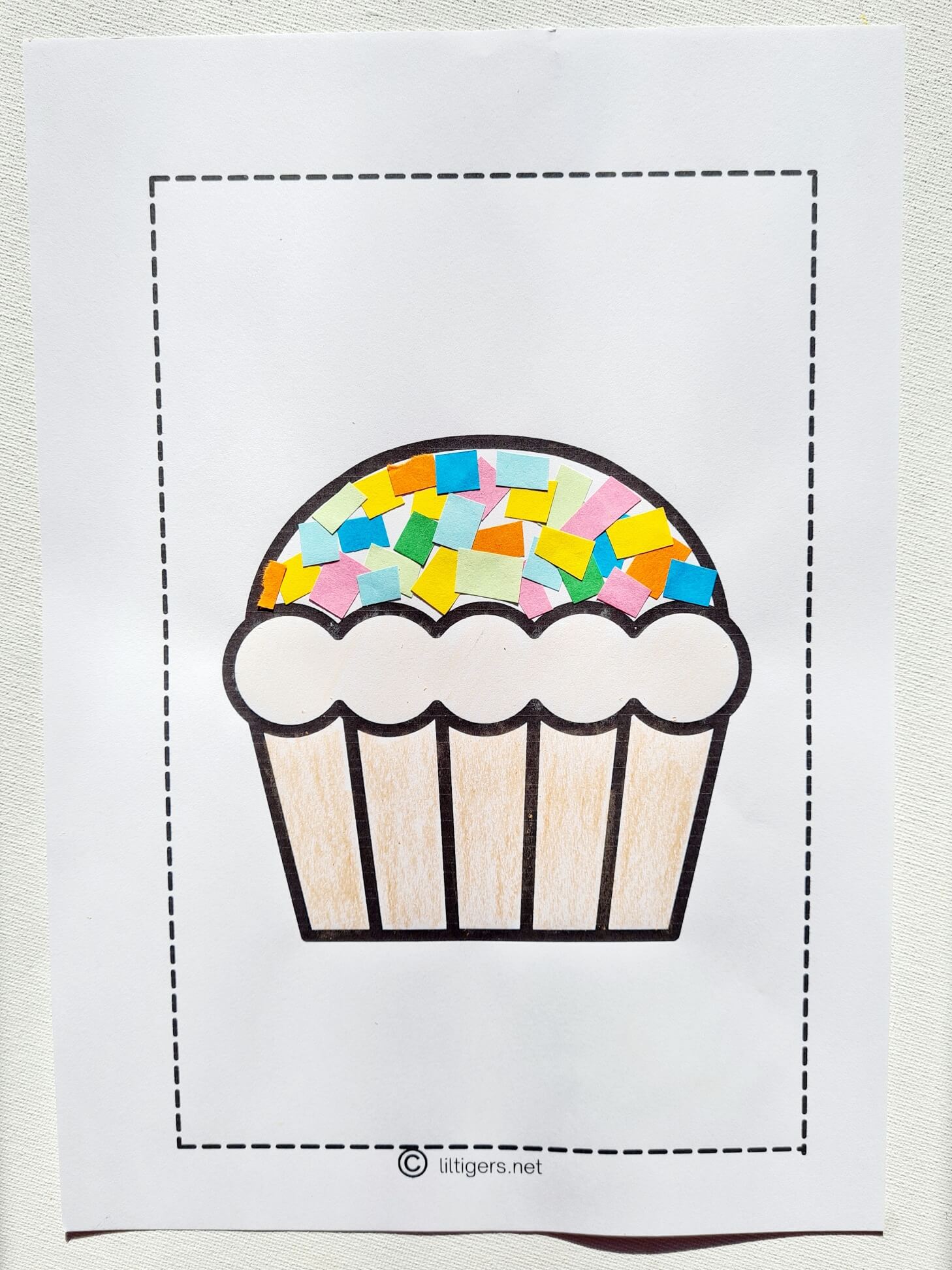 Step 5: Decorate Your Cupcake Templates
After your glue is tried, take your crayons and let your children color the rest of these adorable Birthday cupcake coloring pages.
Maybe even cut along the cupcake outlines and make an adorable card out of them.
You can use them as a Birthday card or Birthday invitation. Simply add your text on the back of your card and you are done.
Pretty easy isn't it?
---
You enjoyed our cupcake templates but like to learn how to draw your own cupcakes? Then check out this easy cupcake tutorial:
Cupcake Template Craft Ideas
Cut and paste projects have many benefits. They are not only inexpensive and easy to set up but also help your child develop their motor skills.
Nevertheless, if you have an older preschooler it might not be challenging enough for them.
But do not worry this was just one of many ways of crafting with our cupcake templates. Here are some more fun painting options for you:
How to Download Your Cupcake Coloring Pages
Simply sign up here for our newsletter and you will receive the link to our cute cupcake coloring pages for free.
Already a subscriber? Don't worry, no need to subscribe twice.
I just updated our free printable library. You can find our flower pot outline printables and coloring pages there or check our newest newsletter for more information.
If you have any questions, please do not hesitate to reach out to me. I m happy to help!
Pin these Cupcake Templates
Don't forget to save these free cupcake printables on Pinterest for later! Be sure you are following along with Lil Tigers here.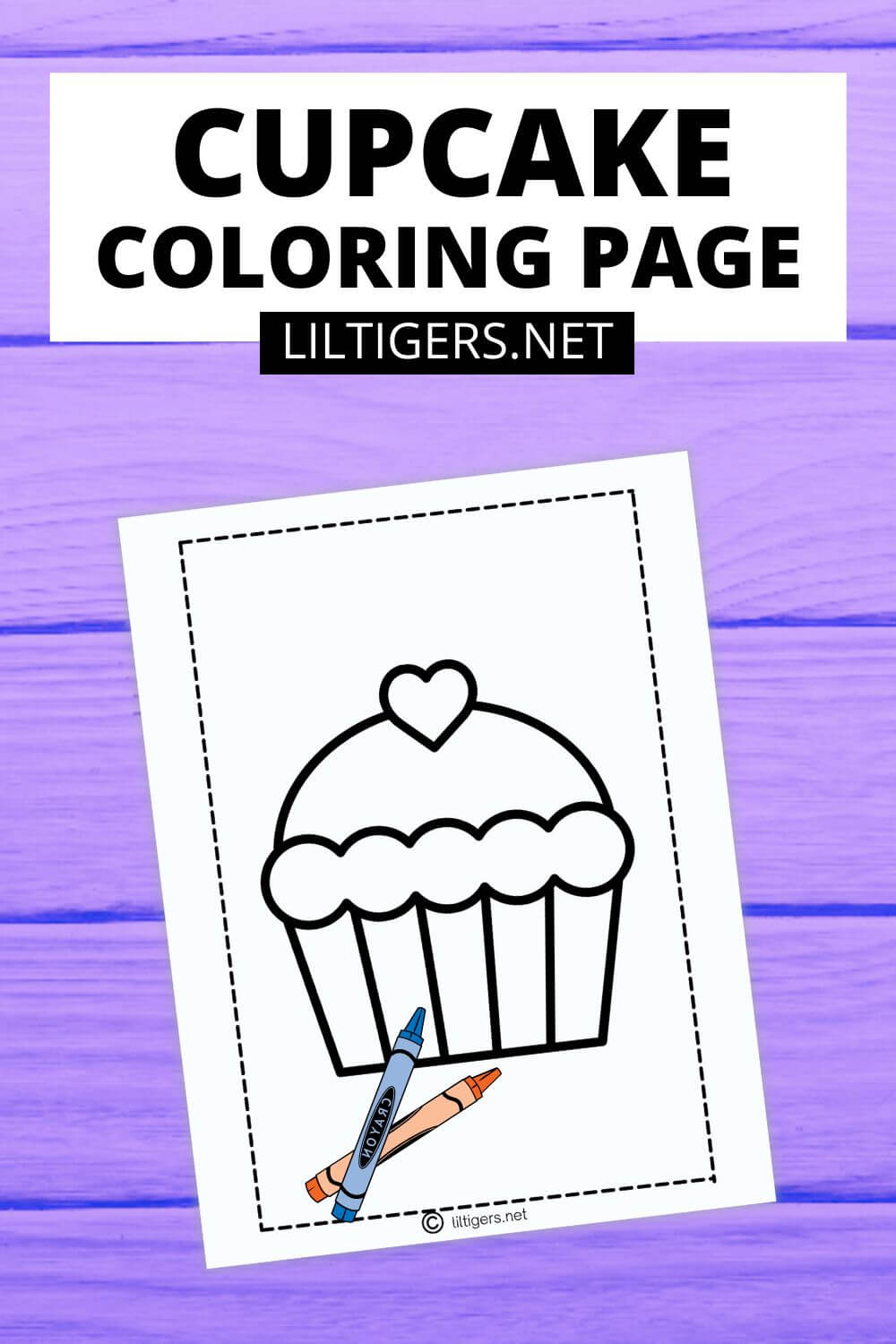 Now I would like to hear from you!
How did your kids enjoy our free cupcake template printables? How did you decorate them?
Either way, let me know by leaving a comment below right now.
I love to hear from you!
Follow us on Instagram, Pinterest, Tik Tok, and join our Facebook group "Free Kids Activities Arts & Crafts" for more fun DIY Kid's Activities, Arts & Crafts, and Science Experiments.