Your children want to show daddy how much they love him? Then try one of those 20 Father's Day Crafts with them!
They will have fun crafting and your husband will get the most adorable DIY Father's Day gift. It is a win win!
So let's take a look at the full list.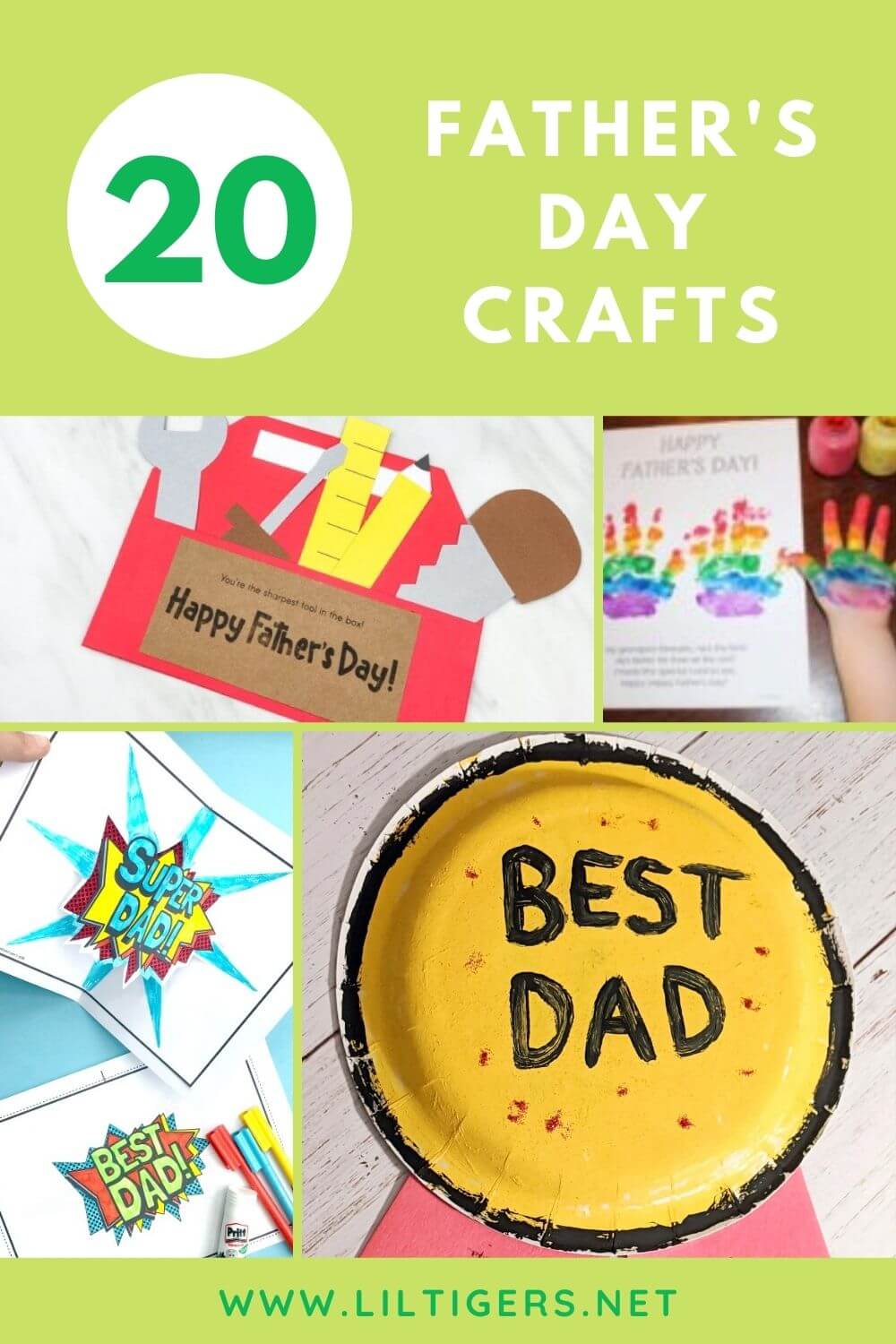 Homemade Father's Day Gifts
You do not need to spend a lot of money to show daddy how much you love him. Simply try one of these 20 easy Father's Day crafts.
In the list below you will find a short summary of the crafts for dad. Scroll down to see details and links!
Best Dad Card
Free Printable Father's Day Questionnaire for Kids
Best Dad Award
My Dad Rocks Craft
Daddy Toolbox Craft
DIY Heart String Art 
I'm Nuts About You
Dog Themed Card for Dad 
Canvas Hand Painting Craft
DIY Rainbow Art
Toothbrush Spray Card
Free Poem Printable 
Homemade Funny Toilet Roll
Darth Vader DIY Mug
DIY Puzzle Frame
DIY Tie Card
Homemade Father's Day Card for Grandpa
Black Glue Craft for Daddy
Will You Always Be Here?
I love You to Pieces
Dad Agamograph
Happy Father's Day Crafting!
Are you interested in more kid's activities, arts & crafts, and science experiments?
I have made it easy for you! Simply join our newsletter now and I will send you new fun for kids.
Subscribe for free
Fathers Day Crafts
Adorable Father's Day Crafts
In case you are making your own Father's Day card, do not forget to check out our 15 Best Father's Day Sayings for Kids.
You might also enjoy these adorable 4th of July Activities or Free Camping Coloring Pages and Camping Crafts for your next camping trip with dad.
Now I would like to hear from you! How did your kids enjoy crafting for dad?
Either way, let me know by leaving a comment below right now.
I love to hear from you!
Pin these Homemade Father's Day Crafts
Don't forget to save these 20 Easy Father's Day Crafts on Pinterest for later! Be sure you are following along with Lil Tigers here.
Stay Updated