There is no better way of celebrating the 4th of July and New Year's Eve with this cool firework art project for kids.
In fact, all you need is straws and paint to have a full afternoon of fun!
Let's dive right in and see how the magic happens.
Join us on Facebook for more fun ideas for Kids!
DIY Firework Art
Independence day is coming up and what better way of getting in holiday mood than with a 4th of July firework craft for toddlers. Or if you live overseas, try it for New Year Eve.
It's super easy and even manageable for toddlers.
Here is what you need for this fun firework art for kids:
Materials
paper
paint
drinking straws
tape
brush
paper plate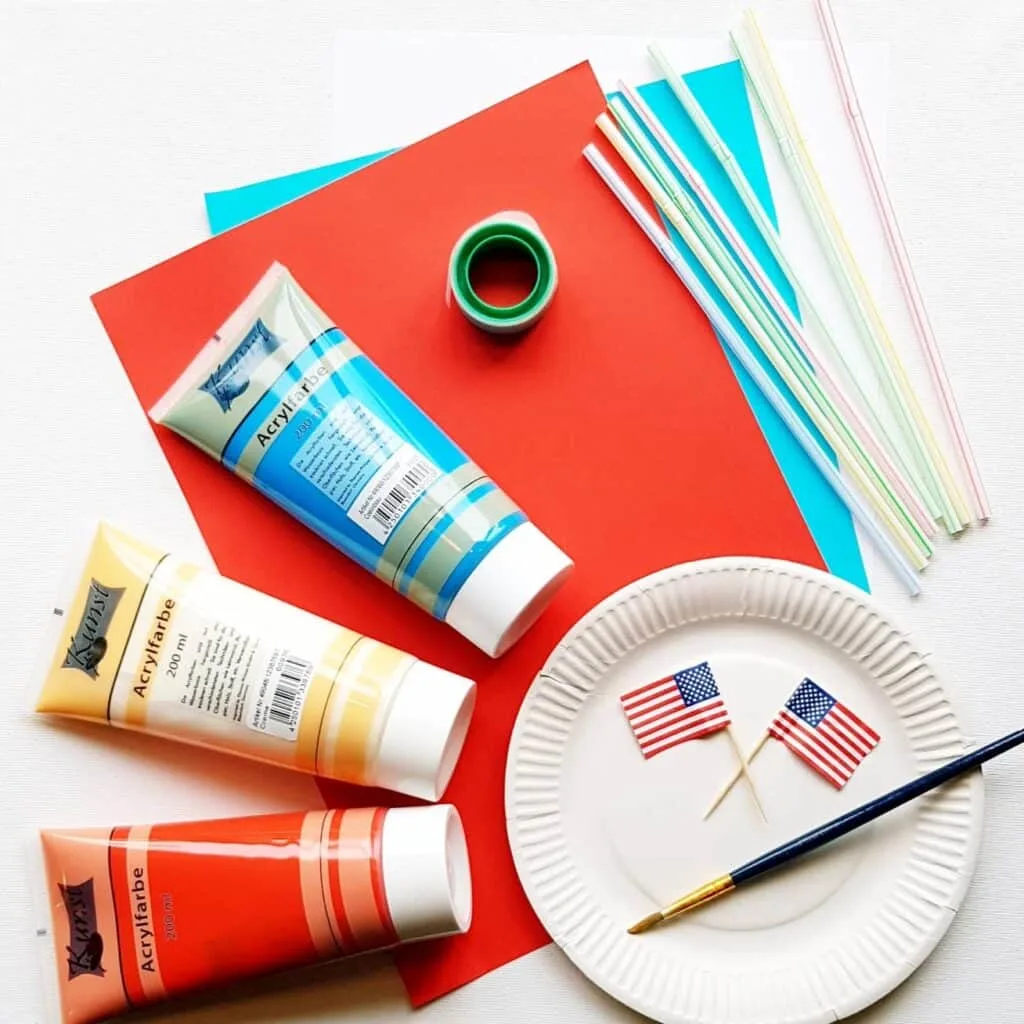 To enjoy New Year's Eve, Memorial, or Independent Day in style round up your activity with this delicious Fruit Sparkler, and American Flag Snack Tray, or find more Memorial Day Crafts here.
Follow this easy step-by-step tutorial to create your own easy firework art with straws.
Instructions
Step 1:
Stretch your straws out as far as they go and group them together in your hand.

Step 2:
Bend them so they stick out as shown in the picture

Step 3:
Use the tape and secure it around in the middle and button of the straw bundle.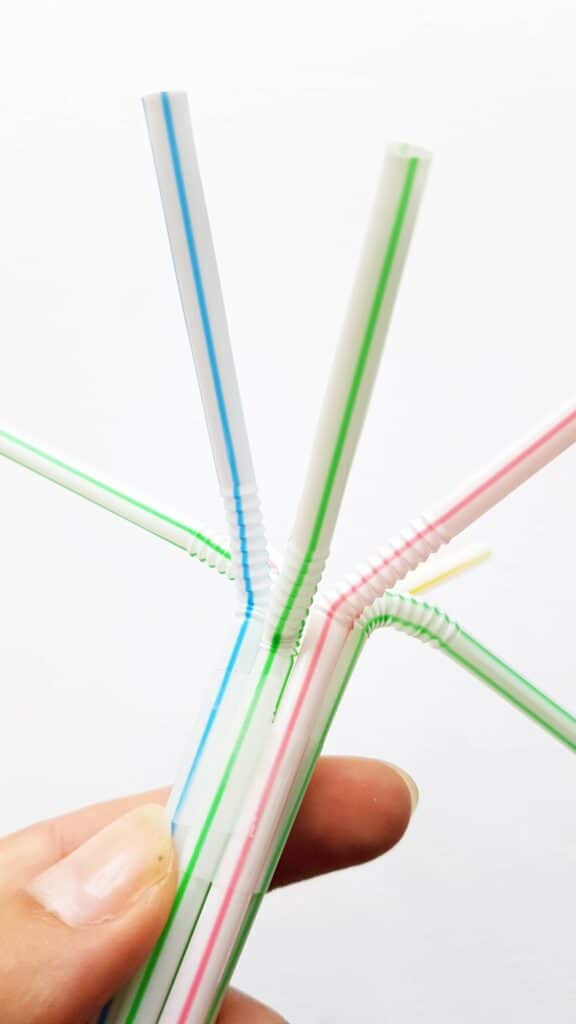 Are you interested in more kid's activities and arts & crafts?
Subscribe to our newsletter now and never miss an update!
Click here
Step 4:
Either use a brush and paint on the bend pieces of the straw with blue, red, and white or let the kids dip the straws into the paint.
Step 5:
Now use the straws as stamps to create your fireworks. Sometimes you have to press down on each straw individually if the color doesn't show.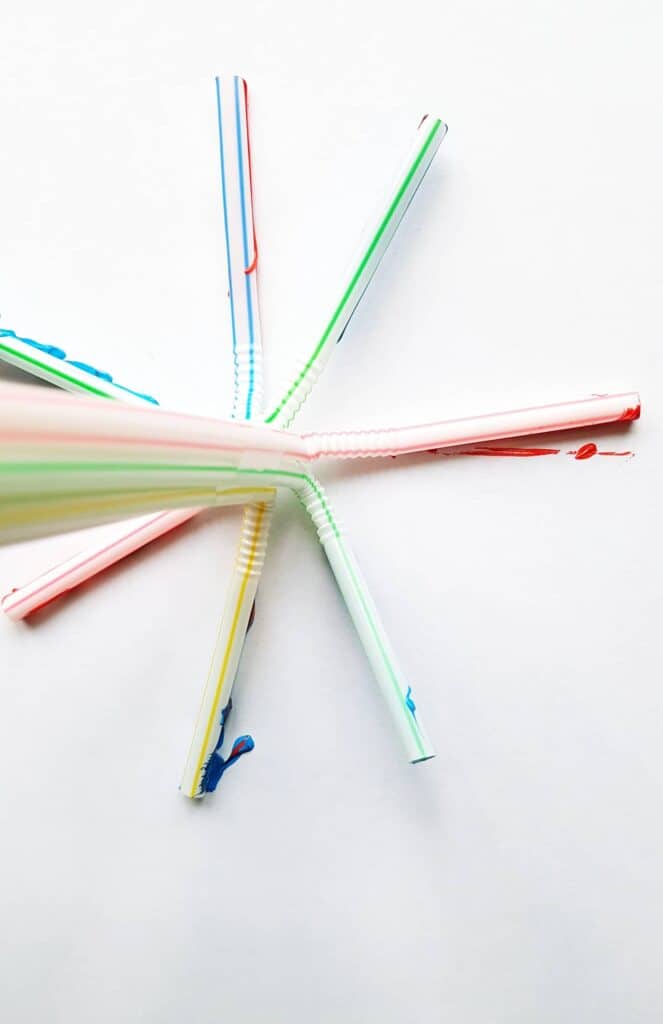 Step 6:
Now just let it try and enjoy your firework art project together with your children.
Did you like this easy craft for your 4th of July celebration? More Independence Day activities for your family can be found here. Take a look!
Summary
This easy preschool firework craft is perfect for Independence day or new year's eve. Toddlers can do it by themselves and it is even manageable in a group and classroom setting.
My kids had a great time and even my oldest enjoyed this messy play activity.
Now I would like to hear from you!
How did your kids enjoy this fun firework project?
Either way, let me know by leaving a comment below right now.
I love to hear from you!
For those who learn best through video, here's a great demonstration of this fun fireworks art project.
Pin This Firework Craft Project
Don't forget to save this firework craft for preschoolers on Pinterest for later! Be sure you are following along with Lil Tigers here.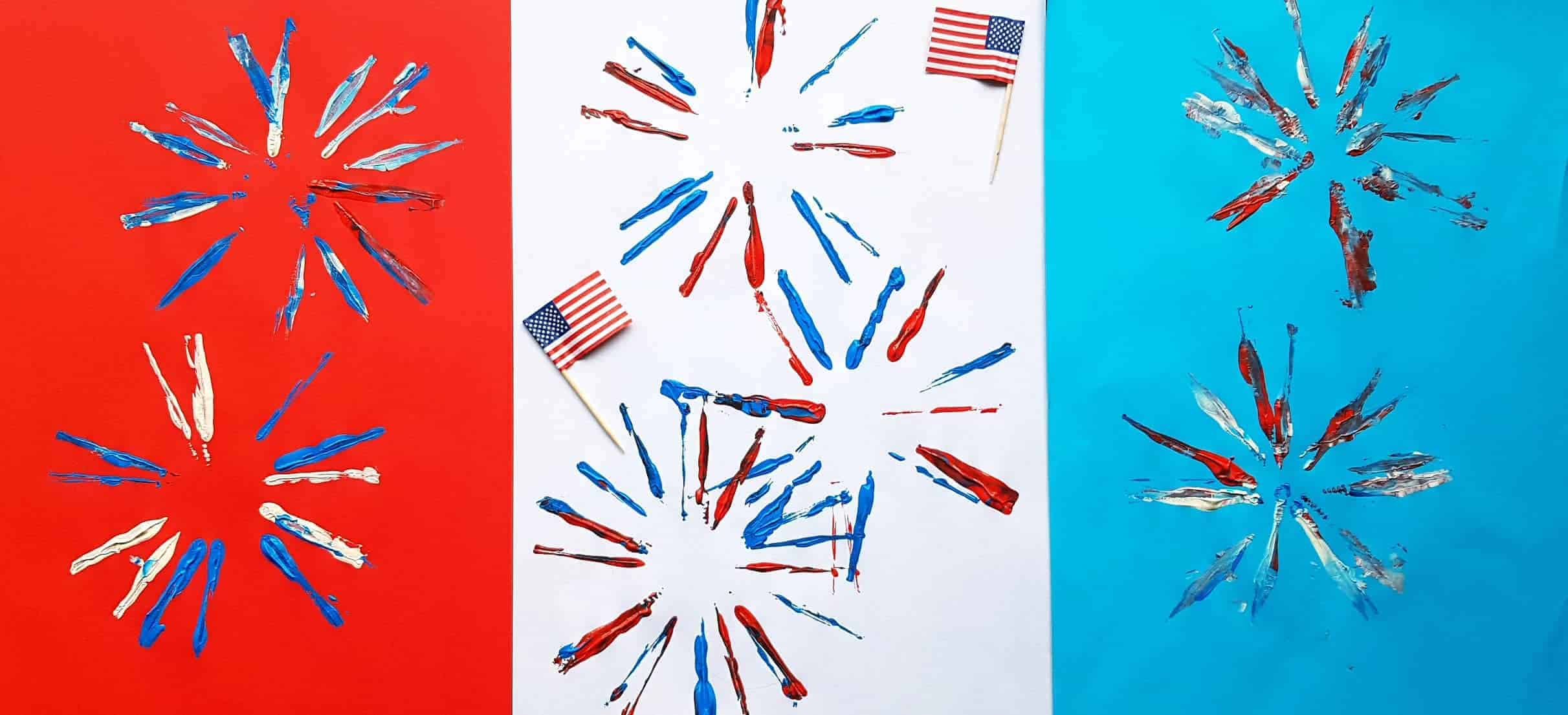 Follow us on Instagram, Pinterest, Tik Tok, and join our Facebook group "Free Kids Activities Arts & Crafts" for more fun DIY Kid's Activities, Arts & Crafts, and Science Experiments.