Are you looking for easy under the sea crafts for kids? Then try this adorable paper plate submarine craft.
With only a few household items your children are able to create a fun yellow submarine display.
It makes the perfect ocean activity for preschoolers.
Let's dive right in.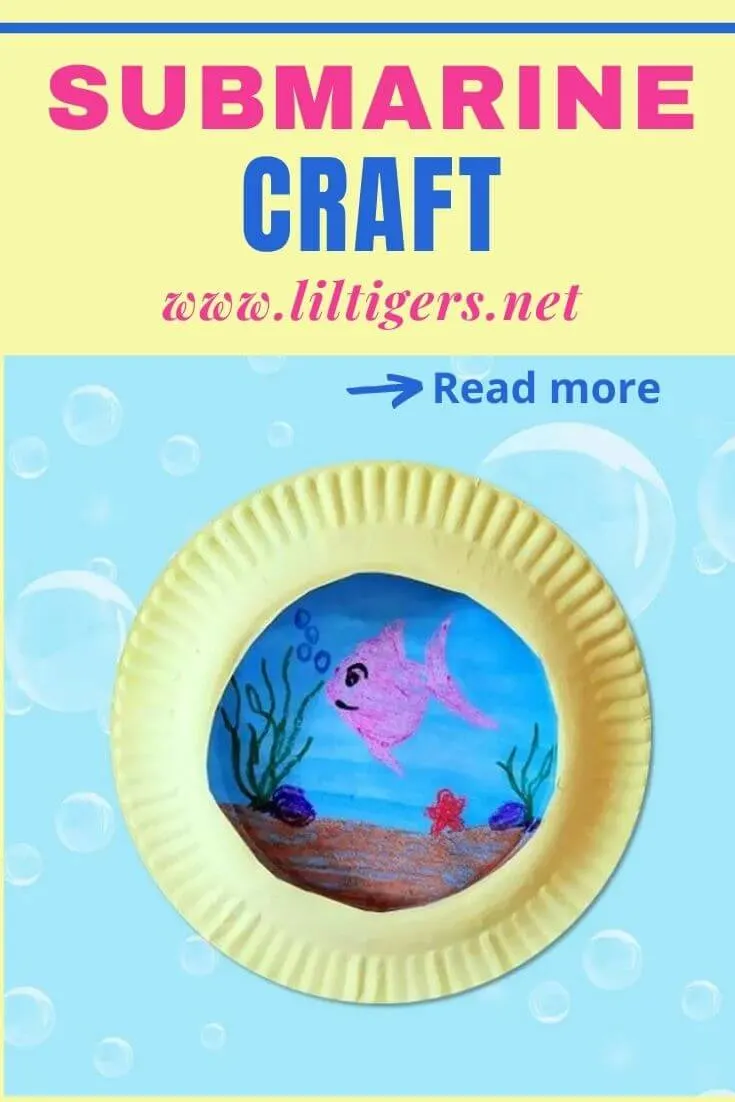 There are affiliate links in this post, meaning, at no additional cost to you, I will be compensated if you click through and take action. As an Amazon Associate I earn from qualifying purchases.
Do you need advice on How to Introduce Crafting to your Preschooler? Then read our 10 tips that work next.
Yellow Submarine Craft by Kelly's Classroom Online
Hello, friends! It's Kelly from Kelly's Classroom Online and I'm here to tell you about a fun, under the sea themed craft for you to make with your children this summer. This DIY submarine craft is inspired by the classic song Yellow Submarine by The Beatles.

How to Make a Submarine with Paper Plates
Making a submarine porthole is super easy and requires materials that can be purchased inexpensively at a dollar store. Children in preschool, kindergarten and early elementary school will enjoy this activity.
Here is what you will need to make this fun under the sea art project:

Materials
Two paper plates
Crayons
Blue watercolors
Yellow tempera paint
Paintbrush
Scissors
White glue
Instructions
Step 1:
Paint the back of two paper plates yellow and set them aside to dry. Then cut a large hole in one of the paper plates. These paper plates will become the edges of a porthole… the round exterior window of a submarine.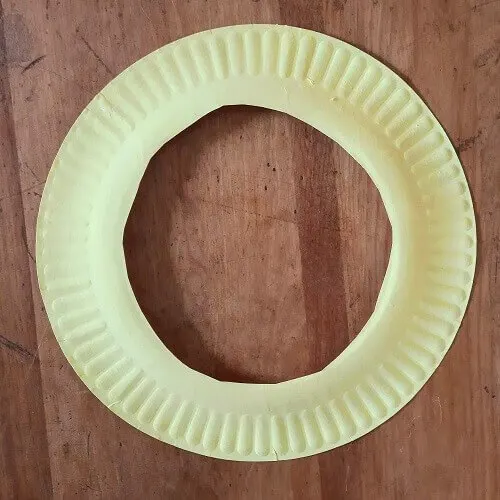 Step 2:
Once your paper plates are dry, use your crayons and draw an underwater scene on one of your plates. Draw an underwater scene you might see if you were to look through a porthole.
Add some fish and other sea creatures, rocks, plants, shells, seabed, etc. You could even draw a shipwreck if you wanted to! Use your imagination and have fun with it.
Be sure to apply a lot of pressure to the crayon while drawing and coloring. The harder you press, the brighter your final product will be.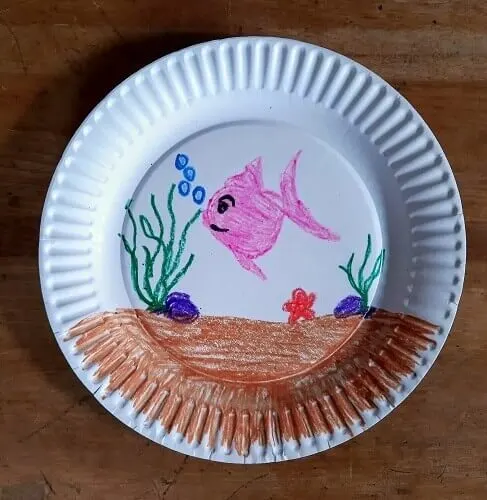 Are you interested in more kid's activities, arts & crafts, and science experiments?
I have made it easy for you! Simply join our newsletter now and I will send you new fun for kids.
Subscribe for free
Step 3:
After you draw your underwater scene, take your watercolors and paint over everything. The watercolors will adhere to the paper plate, but not to the crayon. This will add a watery effect to your drawing.
When you are done, set the paper plate aside until the watercolors dry.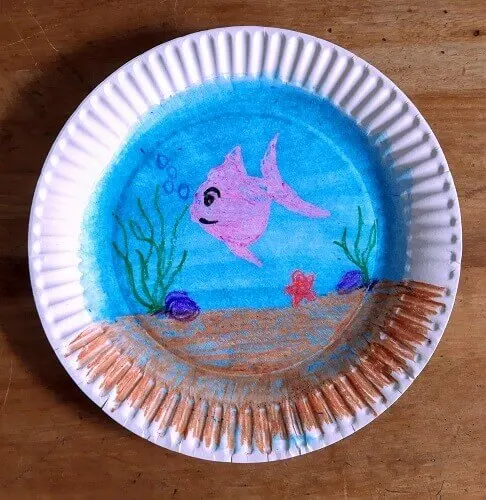 Step 4:
Take your two paper plates and glue them together with the yellow sides out. After the glue dries, your underwater scene is complete.
Now you can pretend you are in a yellow submarine and are looking through the porthole.
Feel free to add additional embellishments to your fish tank submarine decoration if you'd like. You can also punch a hole in it and add a string so you can hang it from the ceiling for everyone to see.
Did your kids enjoy their submarine summer craft? Then try next this adorable DIY Smore's Man Craft or our fun Water Balloon Painting.
About the Author
Kelly Wilson is a veteran teacher of almost 30 years. She has taught everything from preschool to 8th grade, however, early elementary education is her specialty.
Kelly holds Bachelor's degree in elementary education and English a Master's degree in Qualitative Research. She currently lives in New York with her three cats and is enjoying a well-earned sabbatical.
Follow Kelly on social media here:
Blog: www.kellysclassroomonline.com
Facebook: www.facebook.com/kellysclassroomonline
Pin: www.pinterest.com/kellysclassroomonline
Instagram: www.instagram.com/kellysclassroomonline/
Twitter: twitter.com/kellysclassroom
Do you have a girl at home and she would love to be a princess? Then try our adorable Princess Crafts next.
Submarine Books for Kids
I hope you enjoyed Kelly's fish tank paper plate craft. I personally love reading stories while crafting. Here are some fun submarine books your kids might enjoy as well:
Pin this Submarine Arts and Crafts Project
Don't forget to save this yellow craft on Pinterest for later! Be sure you are following along with Lil Tigers here.
Now I would like to hear from you!
How did you enjoy this submarine activity for preschoolers?
Either way, let me know by leaving a comment below right now.
I love to hear from you!