The summer can be long, no need to get bored. Simply try these 30+ Awesome Summer Crafts and Activities for Toddlers and Older Kids.
They are not only super fun but also easy and make the perfect summer activity for toddlers, preschoolers, and older kids.
Let's dive right in.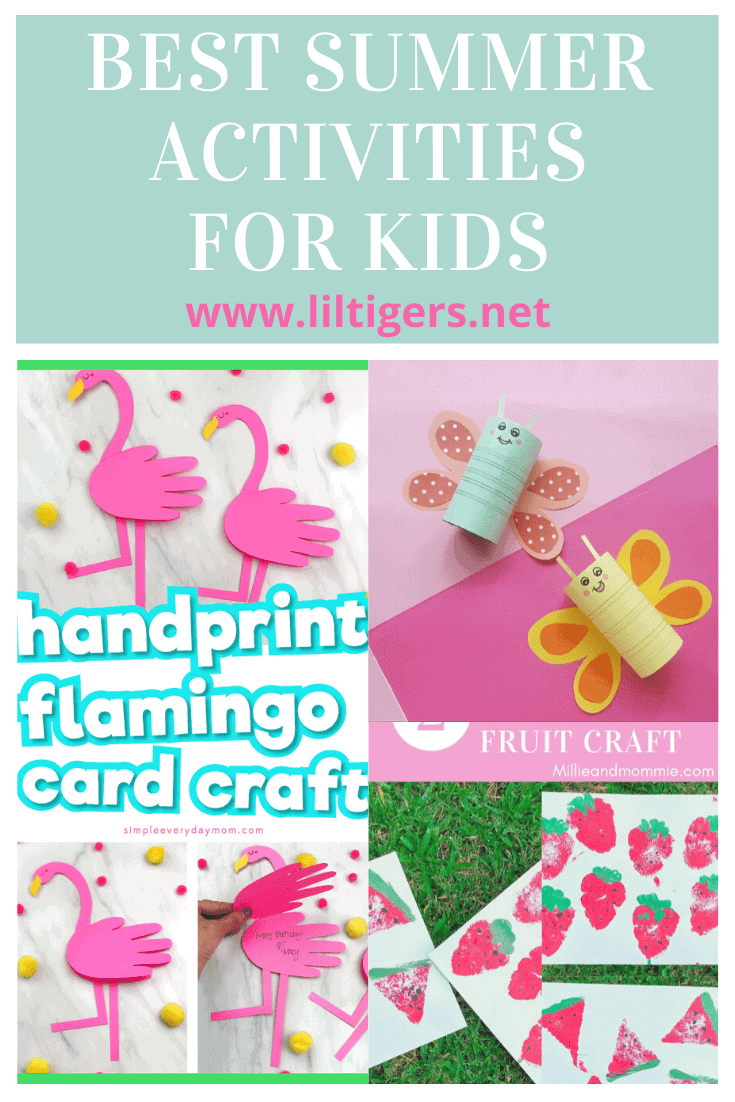 DIY Summer Crafts for Kids
It's summer, the kids are out of school. It's time to have fun.
Here are some simple summer crafts for toddlers age 2+ and summer arts and crafts for school agers. Our list includes summer arts and crafts projects, summer science experiments, and activities for kids to overcome the "normal" boredom during school break.
I sorted through all these fun crafts and separated them by age groups.
First, you will find all toddler crafts with summer craft ideas for preschoolers, followed by fun crafts for school-age children.
Enjoy!
Easy Summer Crafts for Toddlers age 2+
By Lil Tigers
These easy sun templates in small, medium, and large are the perfect summer crafts for toddlers and preschoolers. They can be used for all kinds of summer projects or even for weather or solar system activity.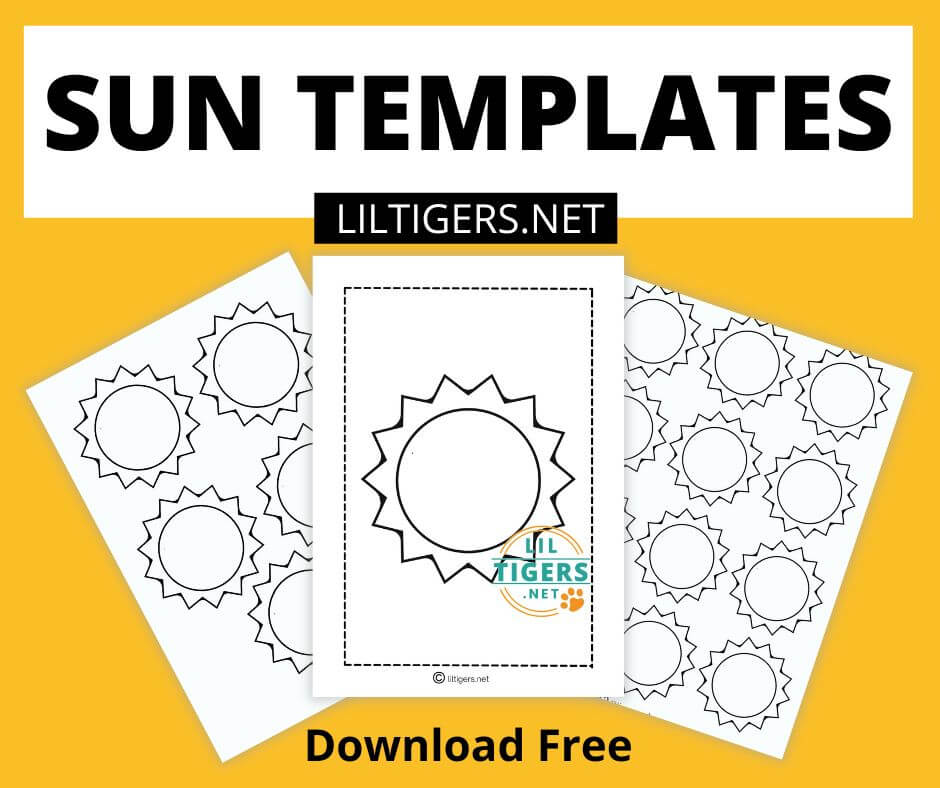 By Lil Tigers
Try these 15 cool water toys for toddlers and kids. They will love them!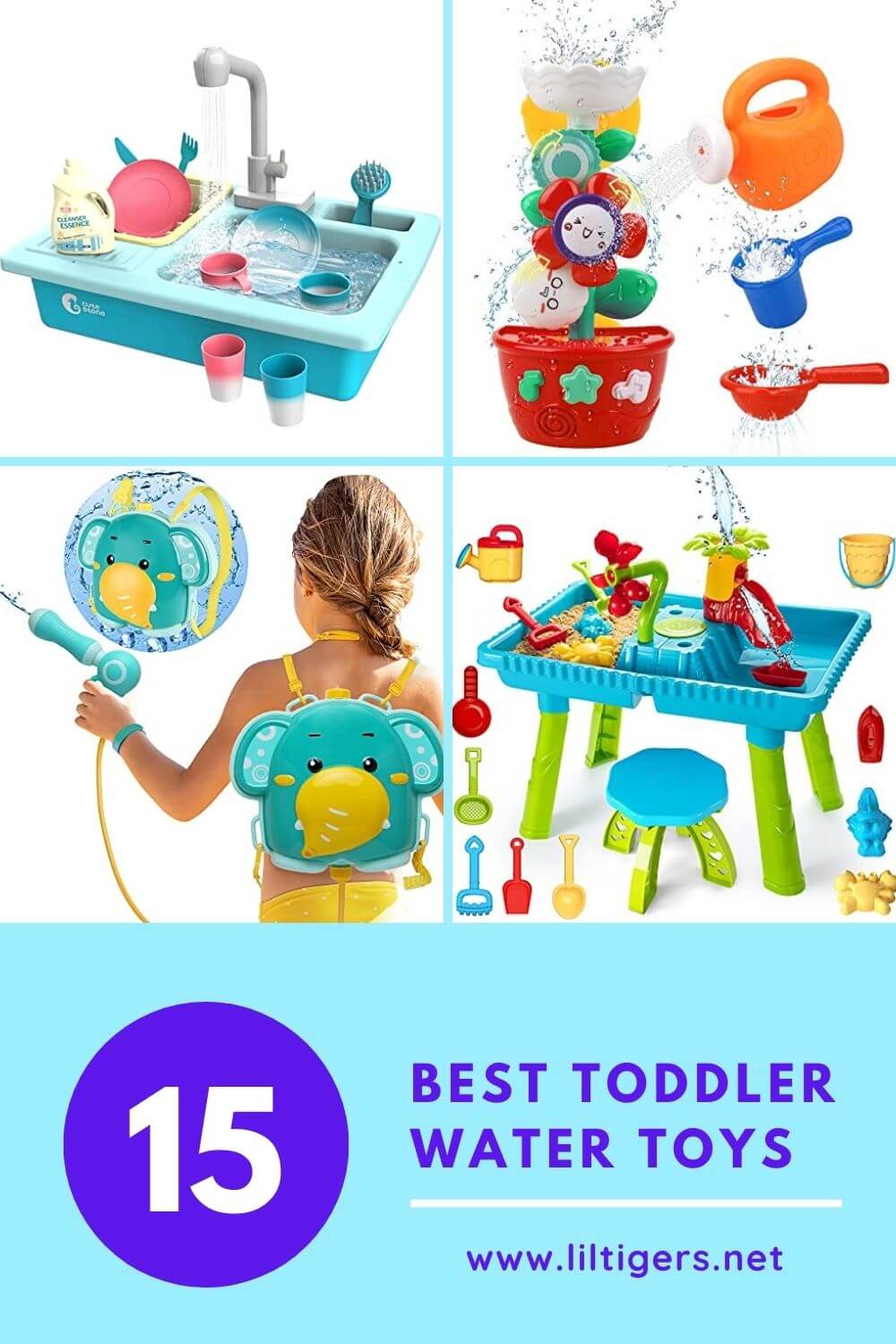 By Lil Tigers
Did you made your own water balloon painting yet? You should give it a try. It is a super easy summer craft for 2-year-olds and their preschool friends. Your kids will enjoy it!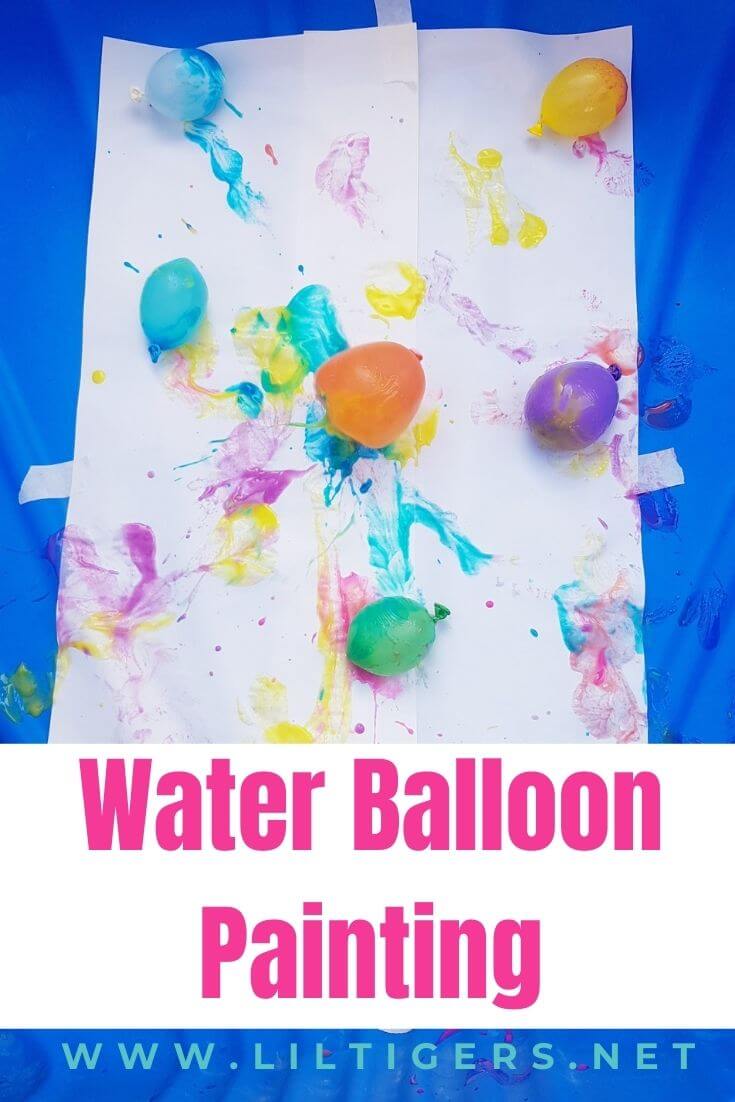 By Lil Tigers
Are you looking for a fun activity on a hot summer day? Then try this fun fizzy ice cube experiment and learn about the science behind it! It makes a perfect summer project for preschoolers.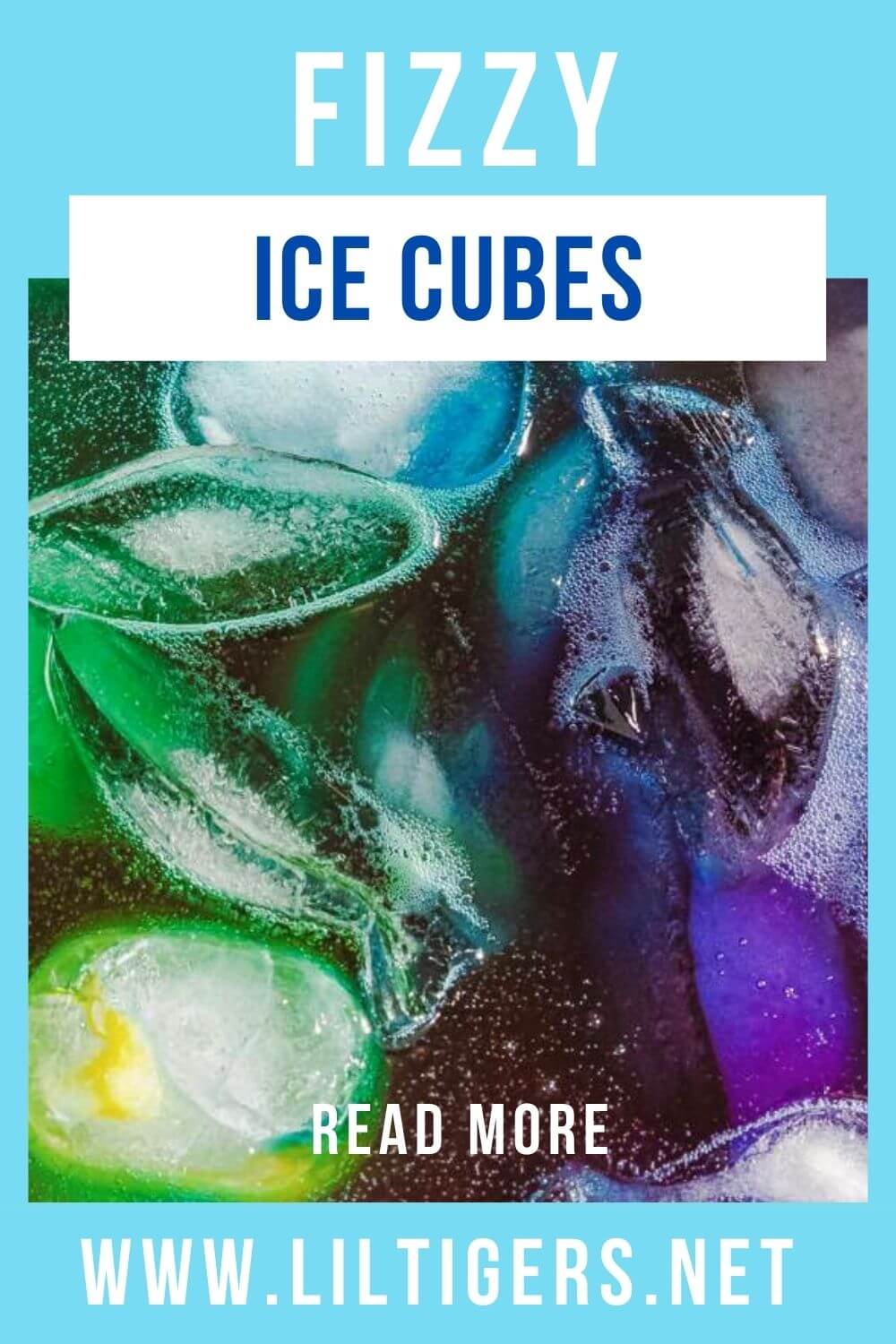 By Playful Kale
Doesn't this summer art activity for preschoolers look adorable?
The summer is the perfect time to go camping and have a bonfire in your backyard. Why not make a craft the next day and create a nice memory?
Being outside is so important for kids and comes with so many benefits. Go check them out here.
You do not get your children outside? Do not worry, here are some fun ways to Engage Children in Nature.
By Lil Tigers
Time to decorate for your next summer party. Simply download our easy popsicle template and create a wonderful popsicle garland. See how it works with the help of bubble wrap painting.
By Lil Tigers
Our dolphin templates can be used for multiple fun under the sea craft project. They make even wonderful seating name cards or a nice ocean-themed garland for your next party!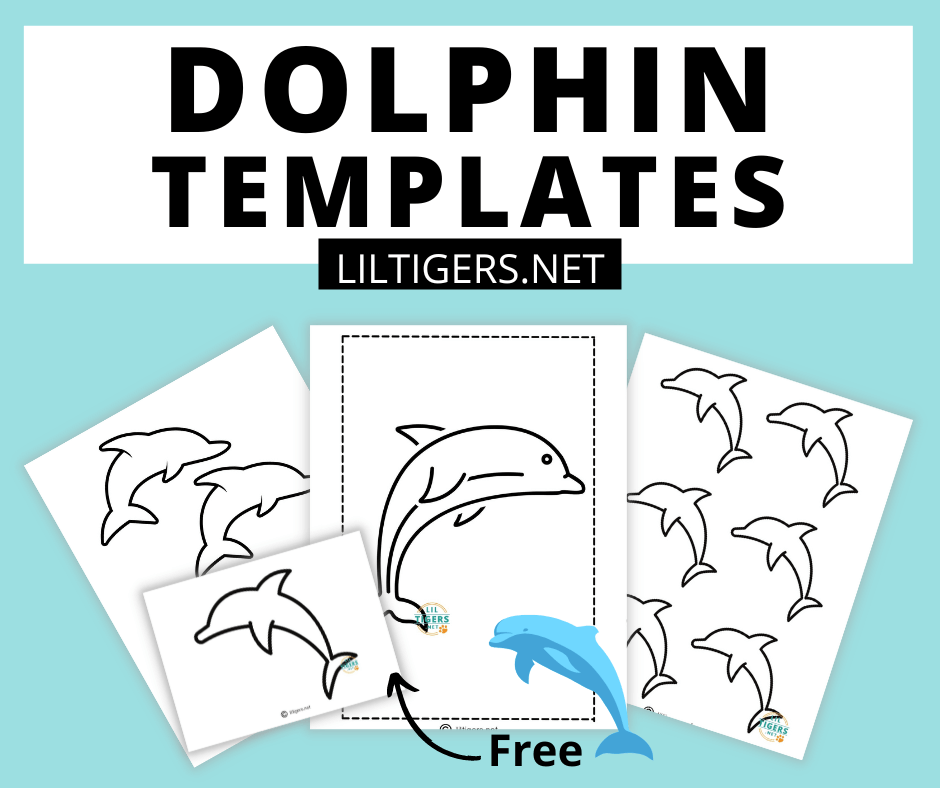 By Bilingual Beginnings
This STEAM activity for toddlers is perfect for hot summer days. I mean which kid doesn't love to play with ice cubes when it's hot outside? Want to switch it up? Use other toys instead of Disney figures and make your sensory water table.
By Simple Moments Stick
Are your kids obsessed with slime as well?
Try to make your toddler-safe slime at home. Just be aware, that it's edible but sure not tasty and your children can turn into messy little monsters. Better take this activity outside.
Tip: Add some glitter to it to make it look like unicorn slime!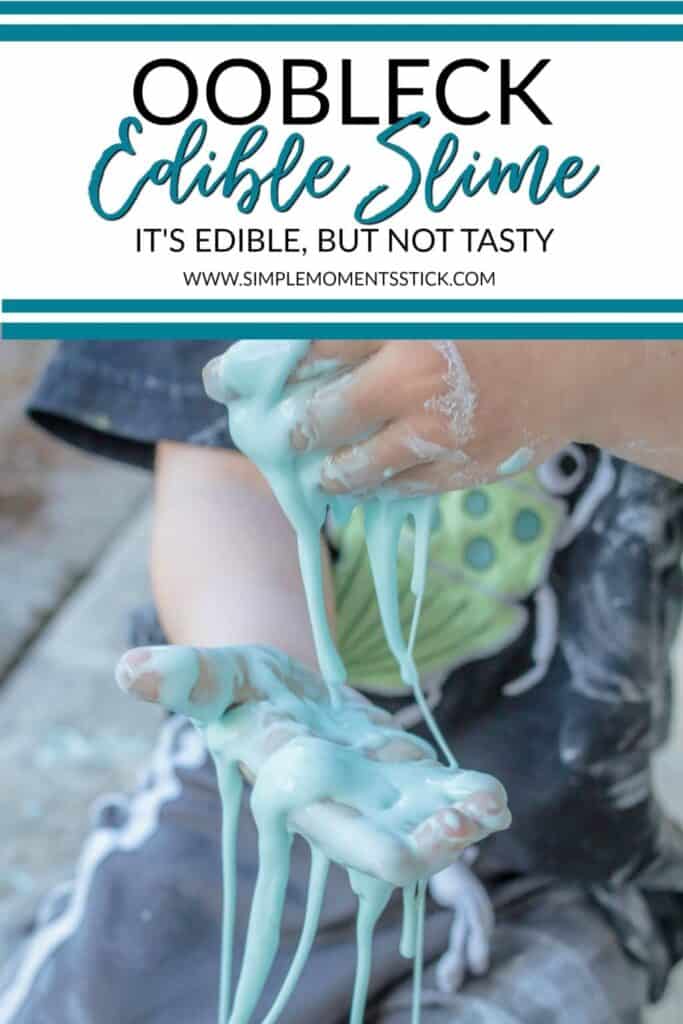 By Lil Tigers
Get this adorable S'mores Craft Template and Coloring Sheet for free and enjoy an afternoon with S'mores without sugar.
They are super easy to cut and paste and make the perfect summer craft for toddlers age 3+.
But do not worry your 2-year-old can also enjoy this summer activity. Simply let them use the coloring sheets and participate with their older siblings.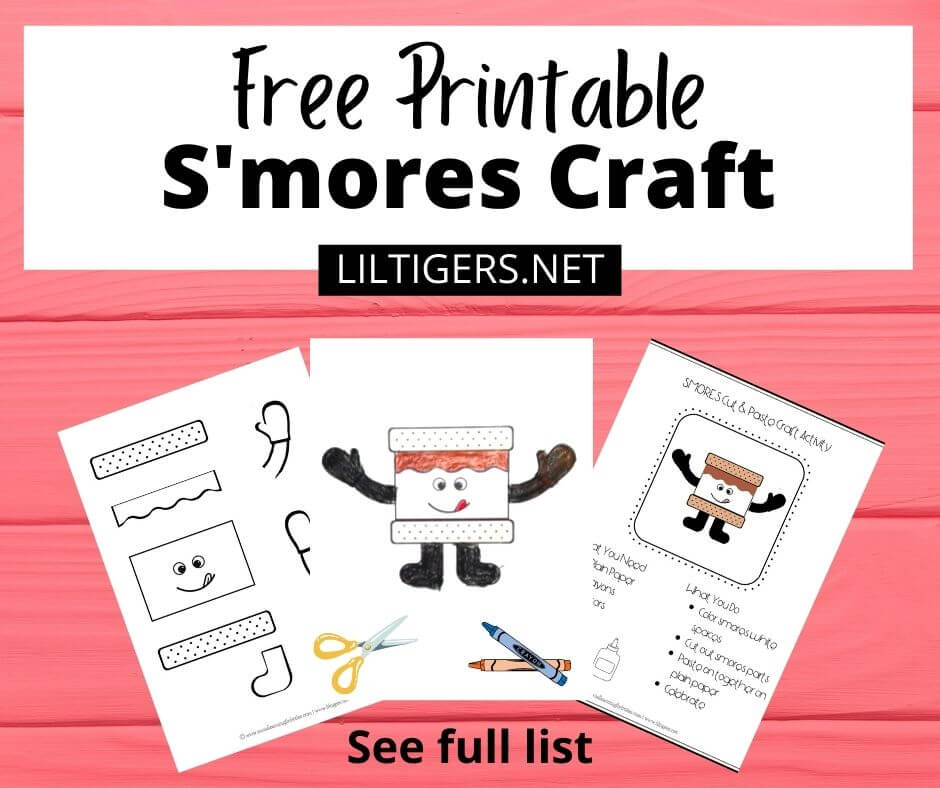 By Millie + Mommie
Switch things up a little bit try this fun preschool summer activity and make your fruit art with sponges. Especially toddlers will love this simple summer craft idea!
By Lil Tigers
Print out these adorable free camping coloring sheets and get your kids excited for your next adventure.
They are the perfect summer coloring pages for kids of all ages.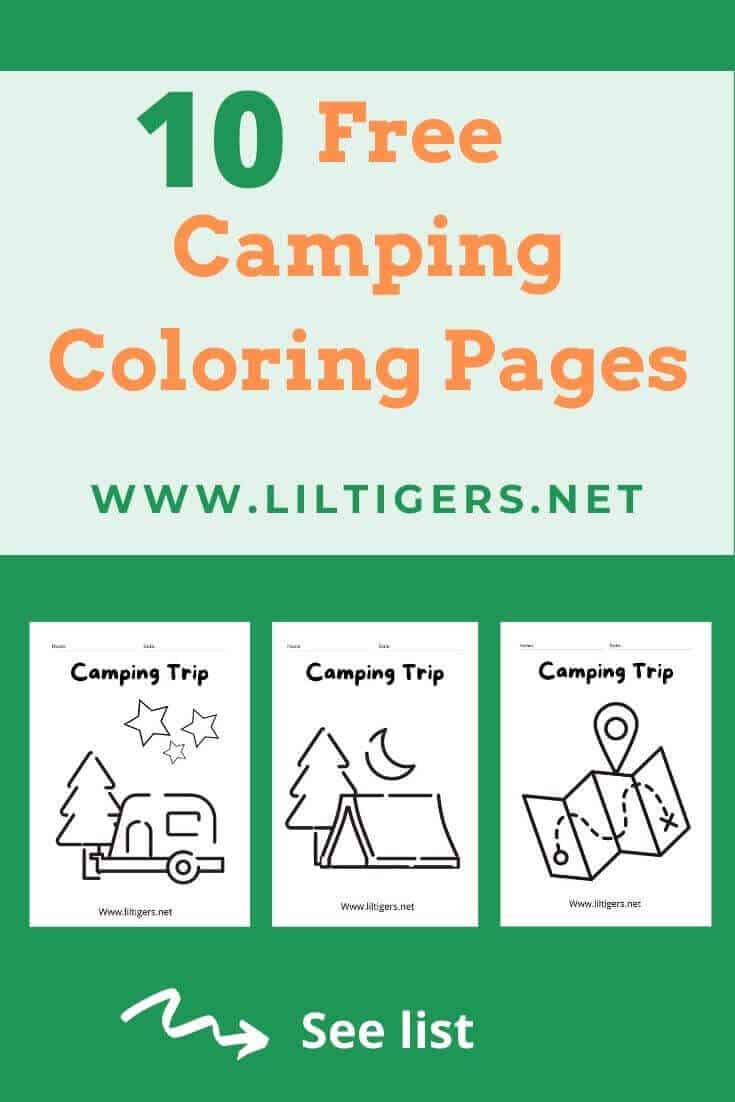 By Lil Tigers
Use our fun ice cream templates and practice patterns with our free printable card. It is a super fun summer game for preschoolers. They will have fun and learn at the same time.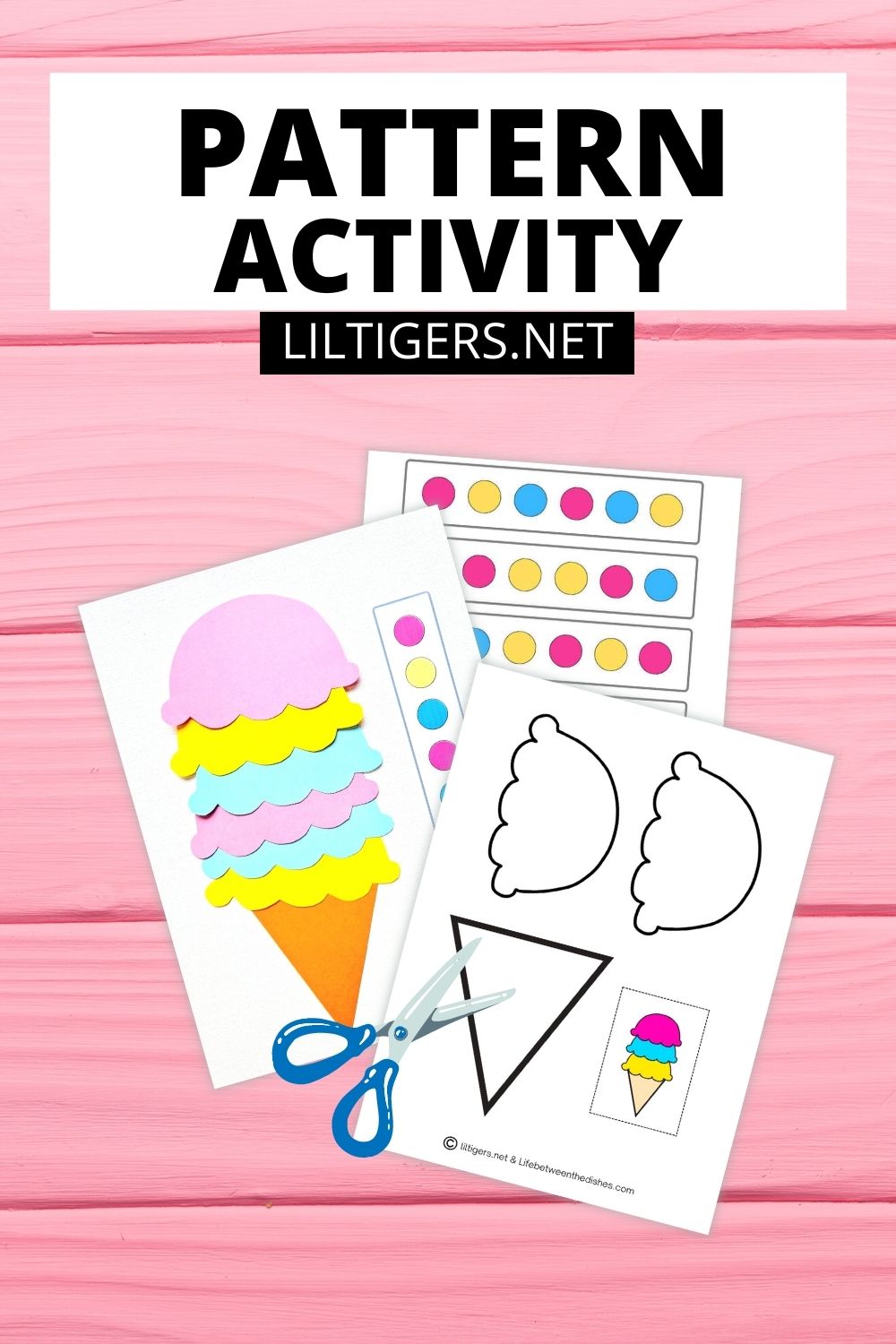 By Lil Tigers
This summer craft is super easy. The starfish templates have an easy shape to cut and color. They come in three different sizes which makes them perfect for many summer craft ideas in your classroom or at home.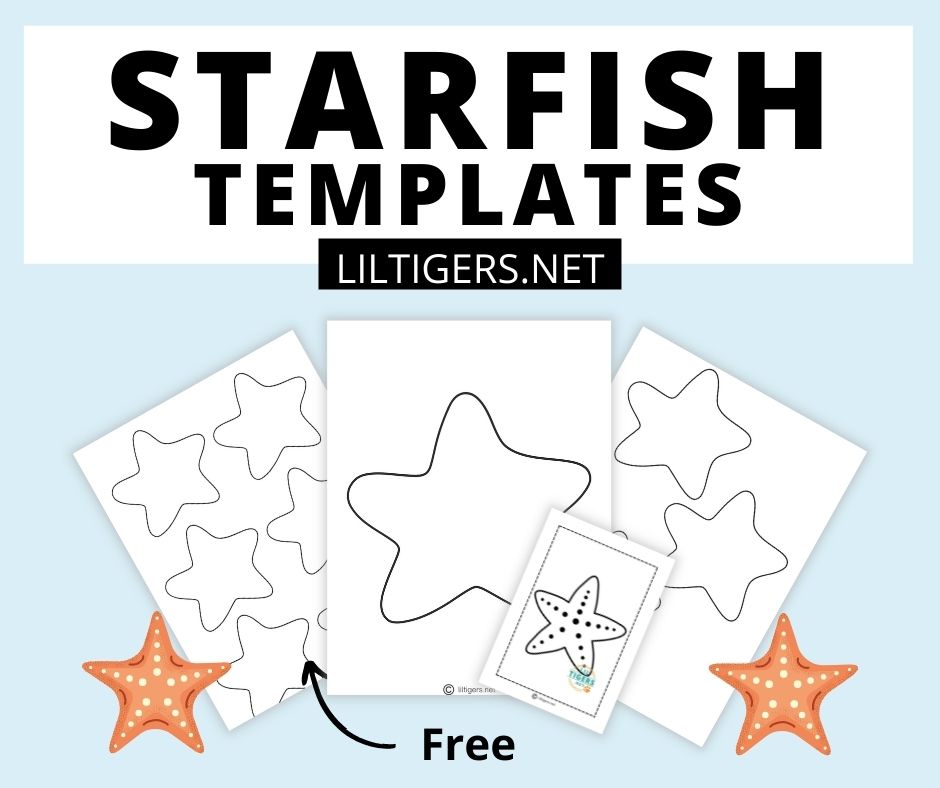 By Lil Tigers
Do you plan a trip to the aquarium or beach this summer? Then start with this cool submarine project and get them excited.
With a little help, this makes a cool activity for preschoolers' summer.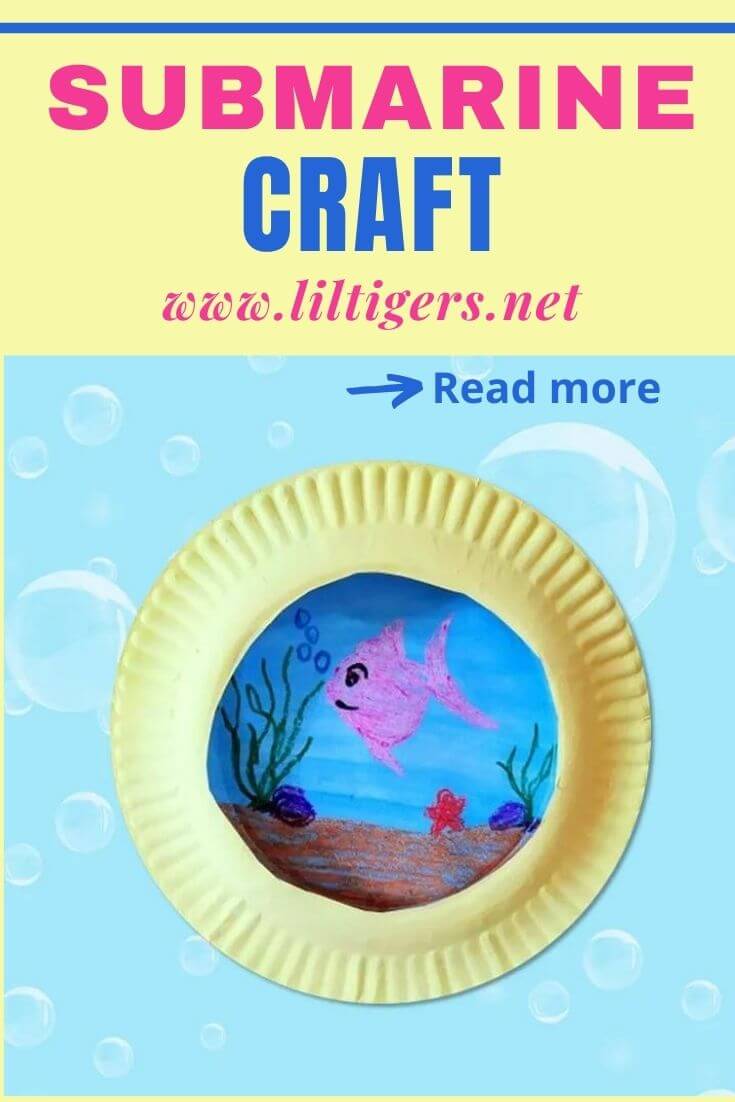 By Lil Tigers
Aren't these watermelon templates adorable? Use them to learn to count or include them in your letter W activities. Or if you prefer to decorate for your next summer party this template is the right thing for you!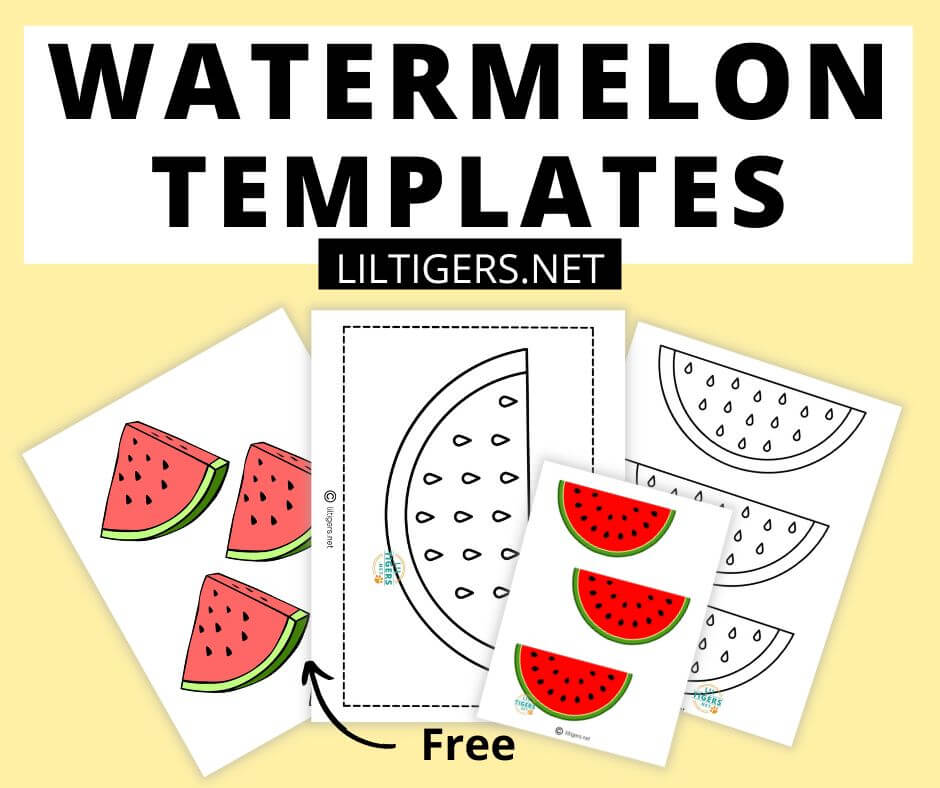 By Cosmo Mum
This beautiful nature craft will help your children to learn to write their names and explore nature.
This is a perfect nature lover summer craft for age 3+.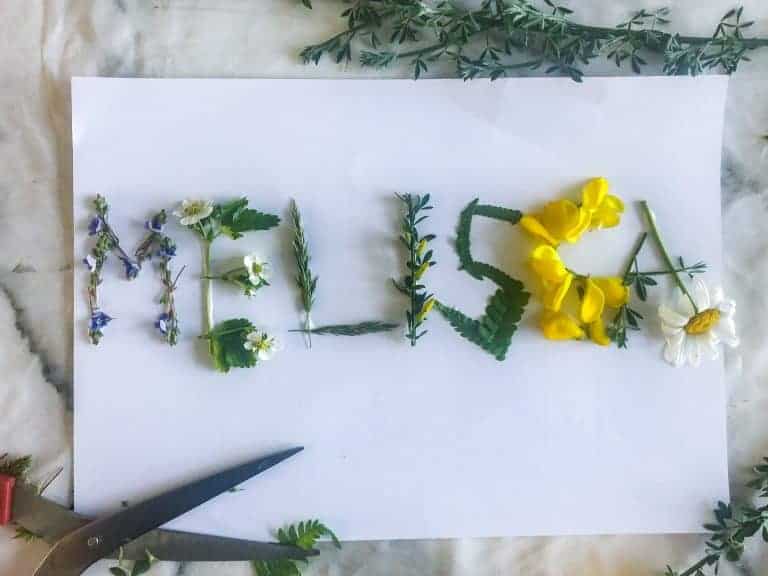 By Earth Friendly Tips
Try this eco-friendly summer activity and make your sponge water bomb.
They are reusable and even big kids still will enjoy them. Take a look at the step-by-step instructions!
By Two Kids and a Coupon
Look at this super cute DIY craft. It's the perfect summer fun activity for preschoolers.
Tip: Use this opportunity to teach your children about butterflies!
By Messy Little Monster
Which child doesn't like to get messy? Try this creative way of making your canvas art.

It is perfect for crafts for toddler summer projects and even older kids will enjoy it!
Tip: Be on the safe side and use washable paint.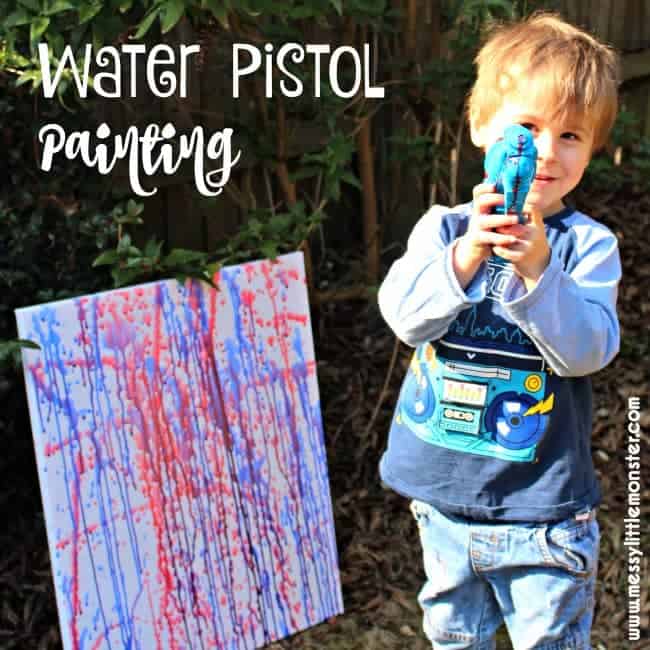 Summer Arts and Crafts for School Agers
By Lil Tigers
Try these awesome water balloon activities and get creative with your kids during the head. They will love this splash of water and it makes the perfect summer activity for kids during summer camp!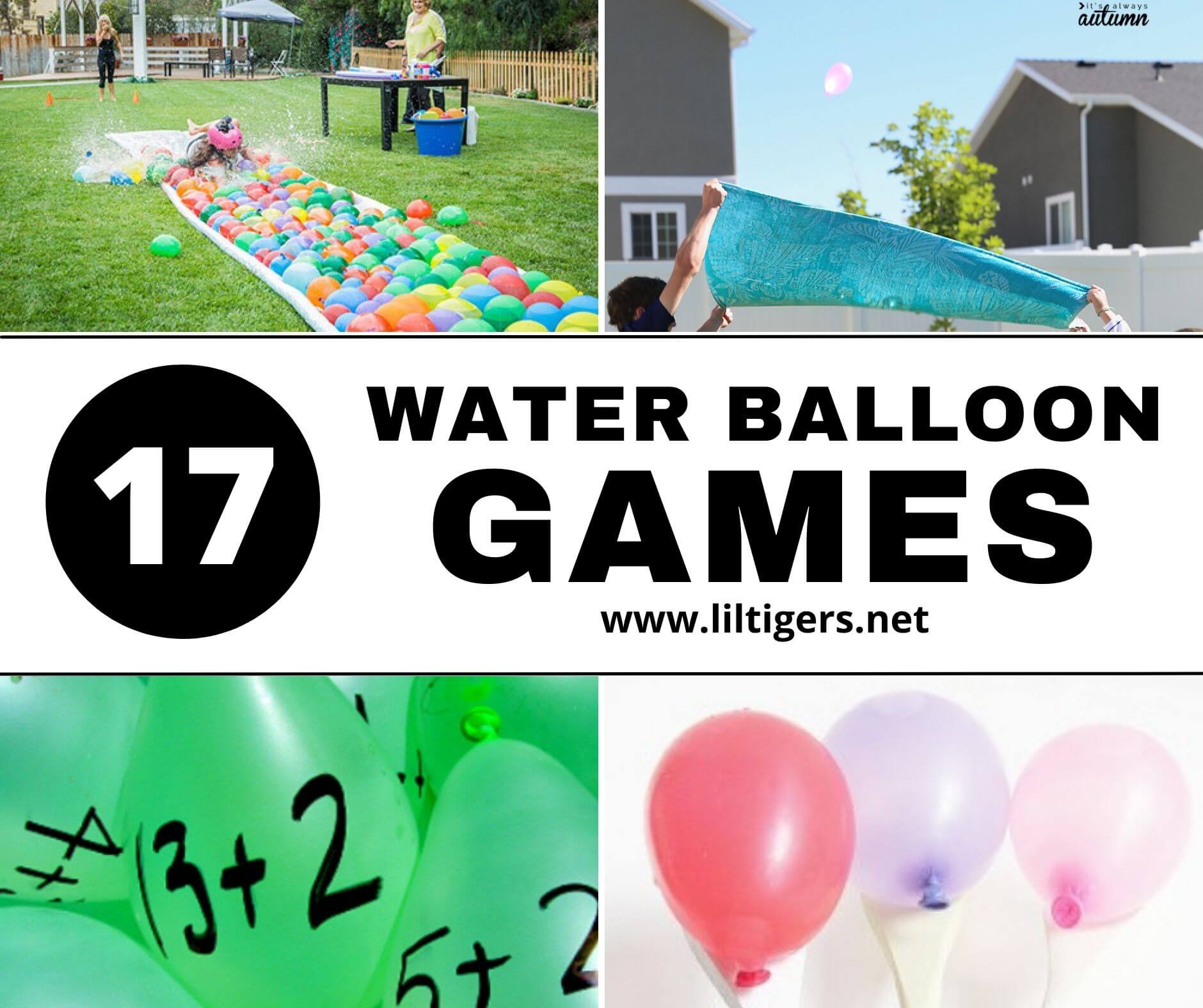 By Lil Tigers
99 fun summer bucket list ideas incl. free printable. It won't give your kids time to get bored and go on an adventure together!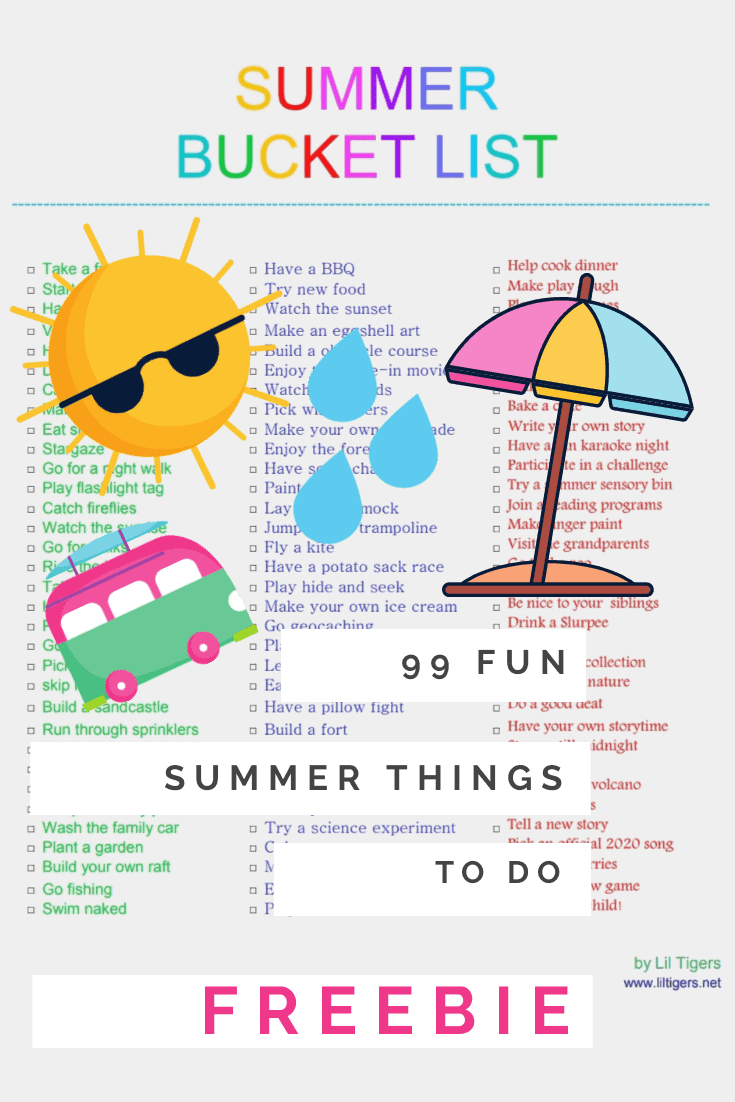 By Lil Tigers
Try these 15 cool camping crafts and go together on an adventure!
By Lil Tigers
Do your kids love to play with mud? Then let them build this cool mud rocket stove and make some popcorn together.
Please make sure to supervise children during this fun summer project.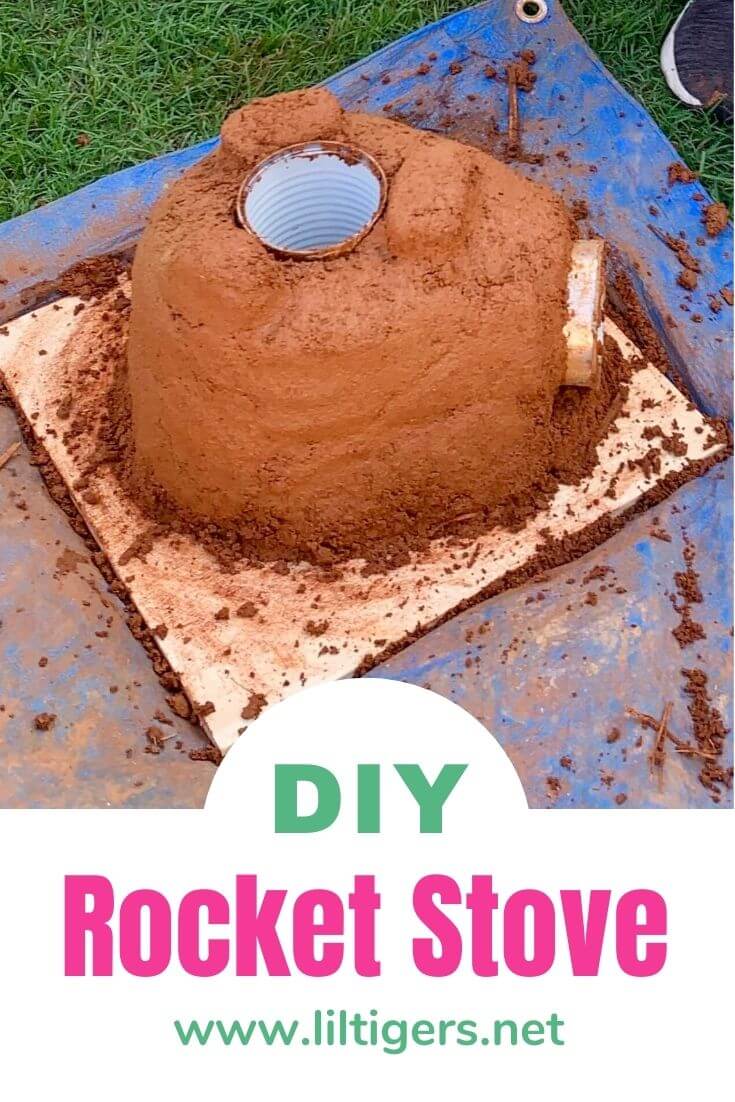 By Mosswood Connections
Building your solar oven is a great science project. Take a look at the instructions and what you can learn during the interaction with your children.
This is a perfect father-son project, but please be careful, this is not an experiment they should do unsupervised.
Please be aware, that this project is intended more for big kids!
By Lil Tigers
Go check out this fun bingo game for beginners. It comes with pictures so even toddlers can participate with your help!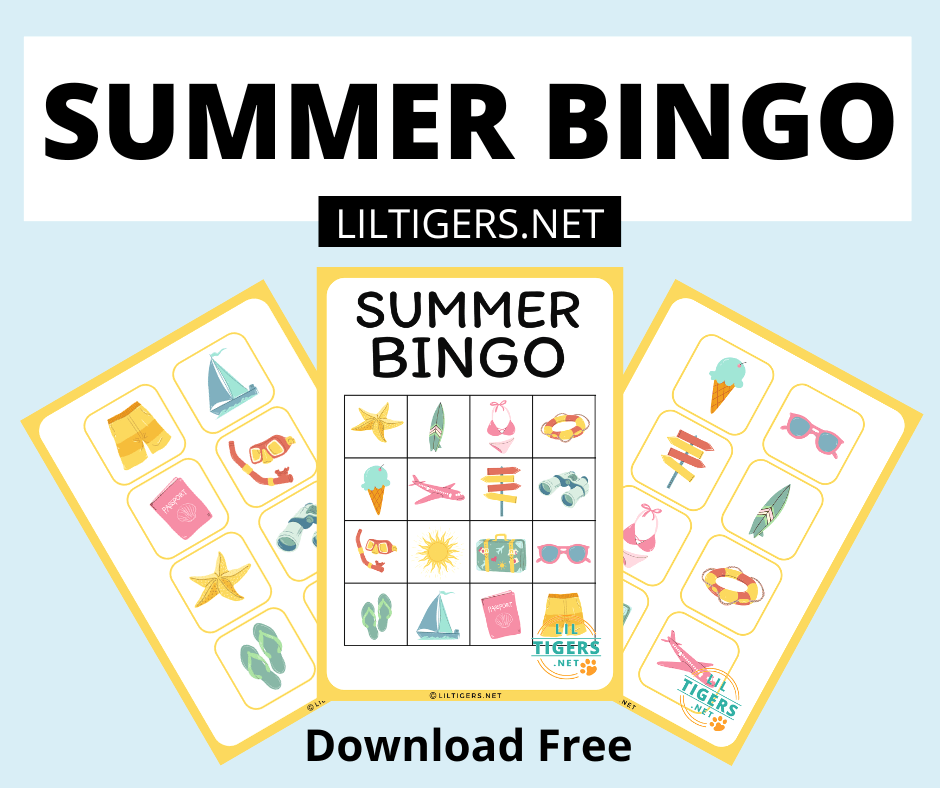 Are you interested in more kids' activities and arts & crafts? Subscribe to our newsletter now and never miss an update!
Click here
By Mom Wife Busy Life
Simply have an indoor beach party, here are some party ideas and inspirations for it. Your kids will have an epic blast and even smaller children and grown-ups will enjoy a good summer party.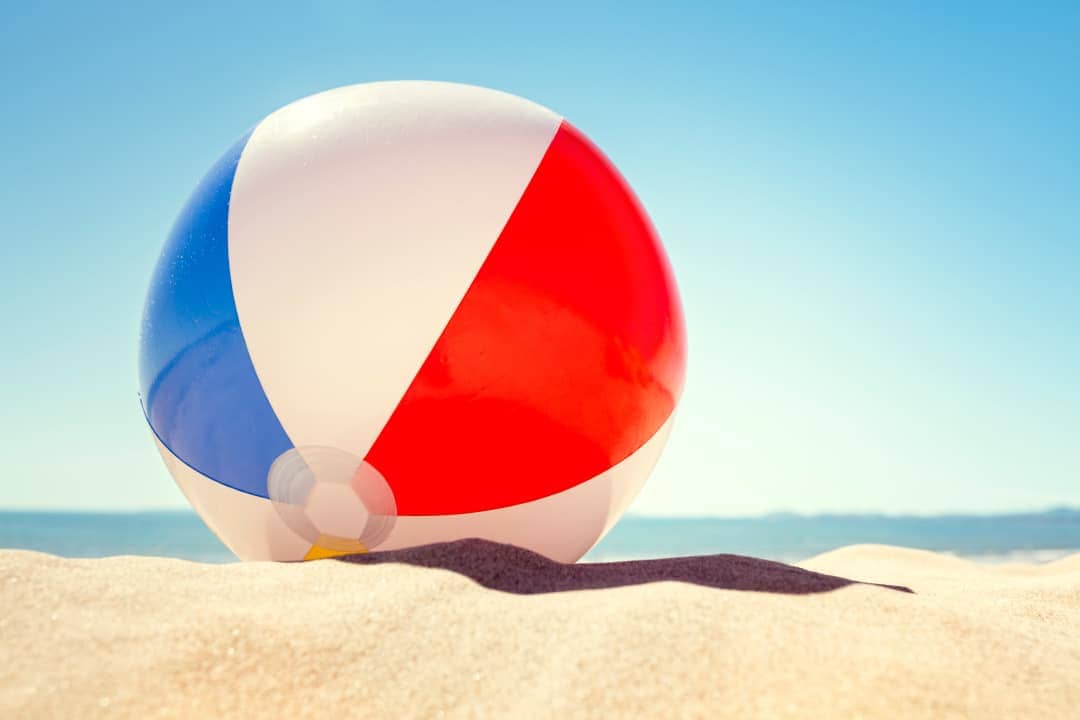 By Simple every day Mom
Do your kids love crafts?
Try this super fun summer flamingo card. Tip: Use it to send some nice words during lockdown to loved ones.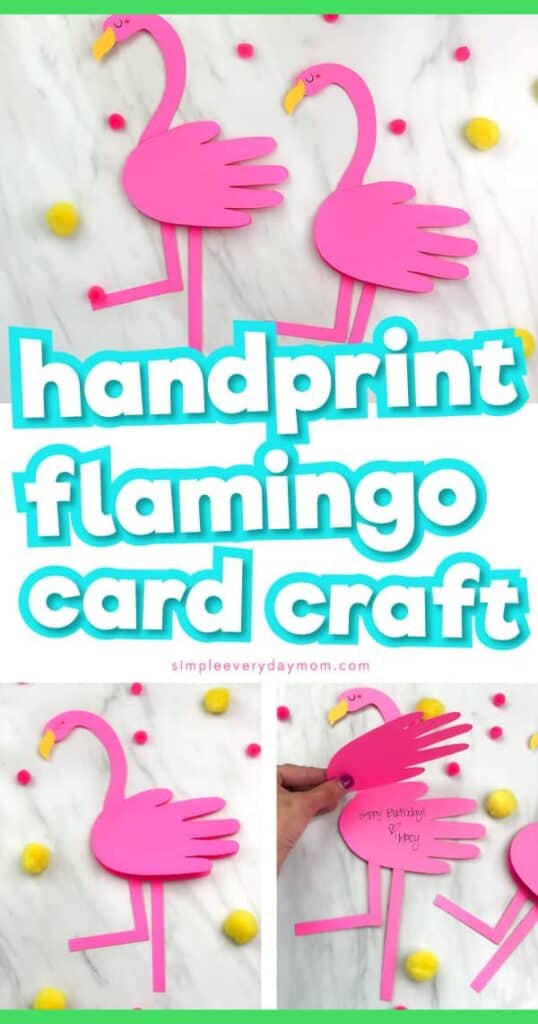 By Red Ted Art
Do your kids like bubbles? Mine is obsessed. Try this recipe for the best giant bubbles and an afternoon loaded with fun!
Handling bubbles with two sticks might be rather difficult for younger children. Nevertheless, they will enjoy watching you do them and popping them as well. It is a fun summer activity for the whole family.
By Grace Giggles and Naptime
Use popsicle sticks to make your beautiful bird feeder. Hang it in front of your kitchen or living room area and watch birds coming by every day.
By Lil Tigers
Enjoy this easy summer recipe.
My kids like to eat ice cream every day. That's why I started making my own popsicles.
Try this delicious strawberry recipe with your kids at home.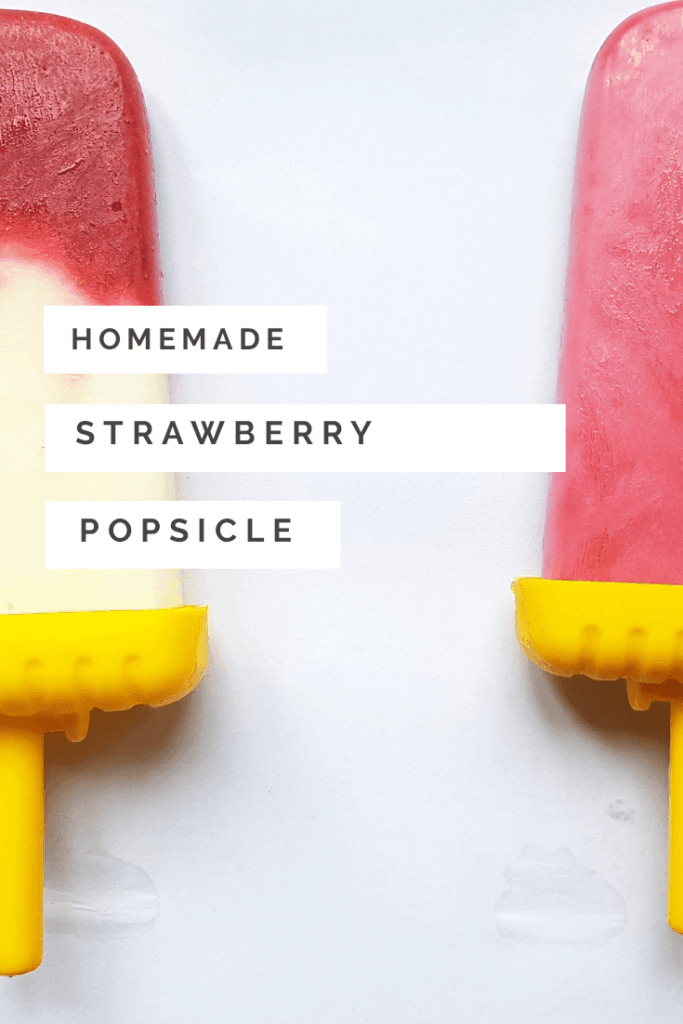 By Lil Tigers
Do you love Smore's but do not like the mess that comes with it? Then try these campfire cones the next time you are camping or having a BBQ.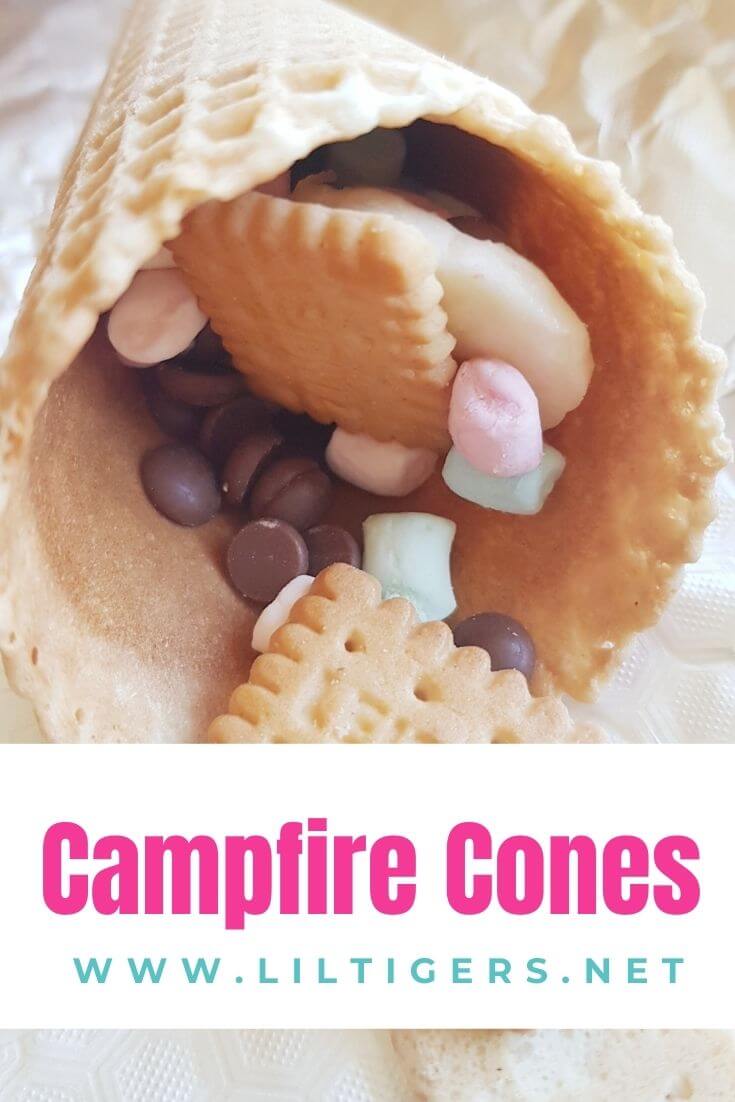 By Lil Tigers
Sun, beach, and sunflowers. Time to make some great sunflower crafts. Go check these easy summer printables out at the link above!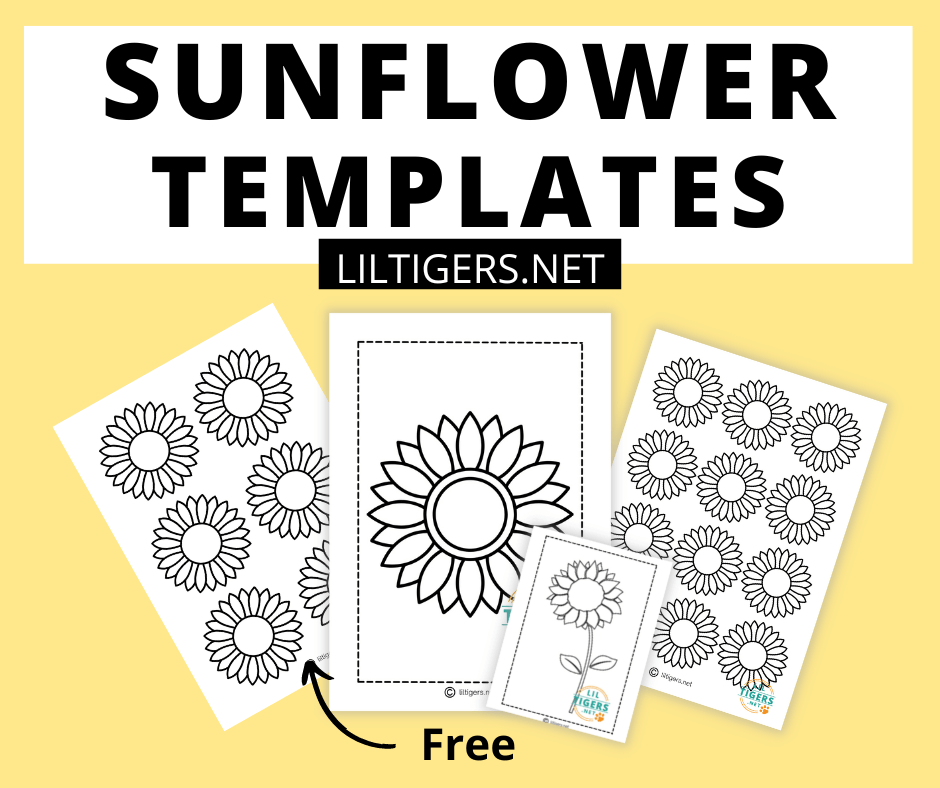 Last but not least don't forget to check out our Summer Quotes and June Quotes!
---
All these fun summer crafts are so fun for kids. If you are a visual learner, here are some more fun summer craft ideas I like to feature.
Pinterest Simple Summer Crafts for Toddlers Age 2+ and School Agers
Don't forget to save these cute summer arts and crafts for school-agers and toddlers age 2+ on Pinterest for later! Be sure you are following along with Lil Tigers here.
Now I would like to hear from you!
How did your kids enjoy our easy summer craft ideas?
Either way, let me know by leaving a comment below right now.
I love to hear from you!