Did you make your own strawberry popsicles yet?
You should give this healthy homemade strawberry yogurt recipe a try.
Your family will love this super delicious summer treat.
Let's dive right in!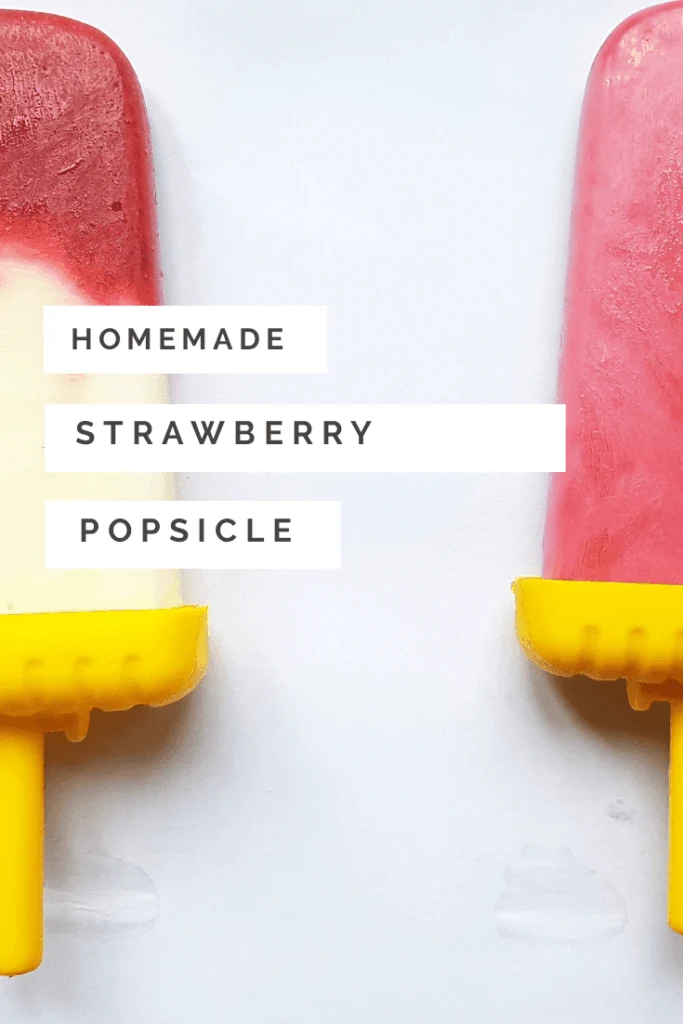 There are affiliate links in this post, meaning, at no additional cost to you, I will be compensated if you click through and take action.
Follow us on Instagram for more fun ideas for kids!
Strawberry Yogurt Popsicle Recipe
Strawberry season is on and already hot outside. This screams for strawberry popsicles to cool down during the heat!
It's the perfect healthy treat for kids.
Here is what you will need for this delicious treat:
Materials
10 strawberries
2 tablespoons powdered sugar
250g plain yogurt
This might be interesting in this great Ice Cream Bar Party Idea, enjoy these delicious Campfire Cones, or learn how to make your own Edible Glass Candy.
Let's make some delicious popsicles. Simply follow this easy step by step instruction:
Instructions

Step 1: Wash and clean the strawberries
Before we can start, our strawberries need to be washed and cleaned firmly.
Step 2: Smash the strawberries
Add 2 EL powder sugar to the strawberries, then mash them up. You can use a fork or any type of food processor.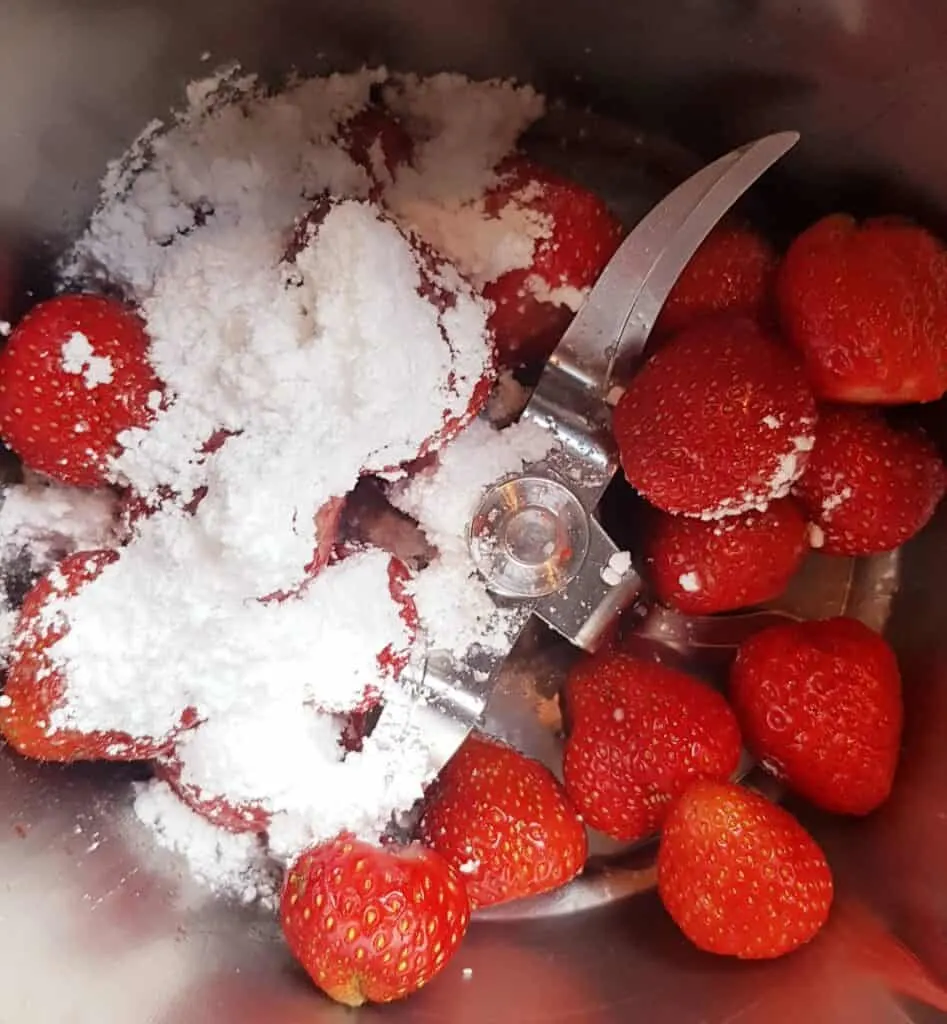 Are you interested in more kids activities and arts & crafts? Subscribe to our newsletter now and never miss an update! Click here
Step 3: Fill the molds
Now you can proceed two different ways: Either you mix the yogurt now in the mashed strawberries and then fill it in the ice cream molds or you keep the mashed strawberries, and the yogurt separated and fill them one after the other in the ice cream molds. Both works, so it's totally up to you which method tastes better for you and your kids.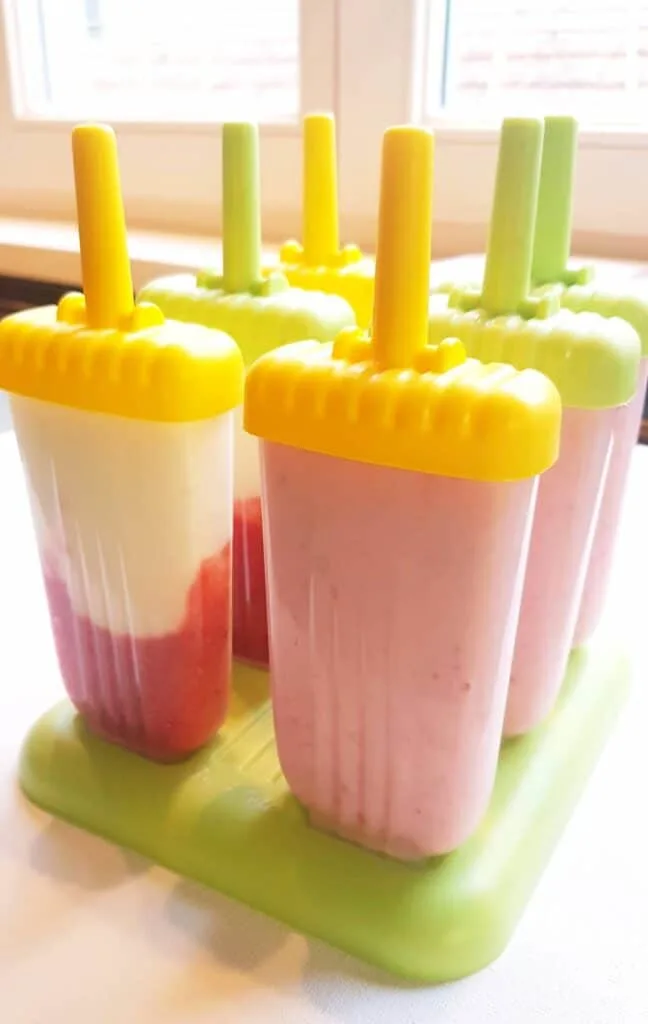 Step 4: Freeze it
Place the popsicles in the freezer for at least 5-6 hrs.
Tip
Let the hot water run over the molds for easier removal.
Now I would like to hear from you!
How did your kids enjoy this delicious strawberry treat? Either way, let me know by leaving a comment below right now.
I love to hear from you!
Did your kids enjoy this homemade treat? Then try this fruit sparkler yet, it's perfect for the summer. Take a look at it here!
Pin this Homemade Strawberry Popsicle Recipe
Don't forget to save this strawberry recipe on Pinterest for later! Be sure you are following along with Lil Tigers here.
Stay Updated
Strawberry Popsicle Recipe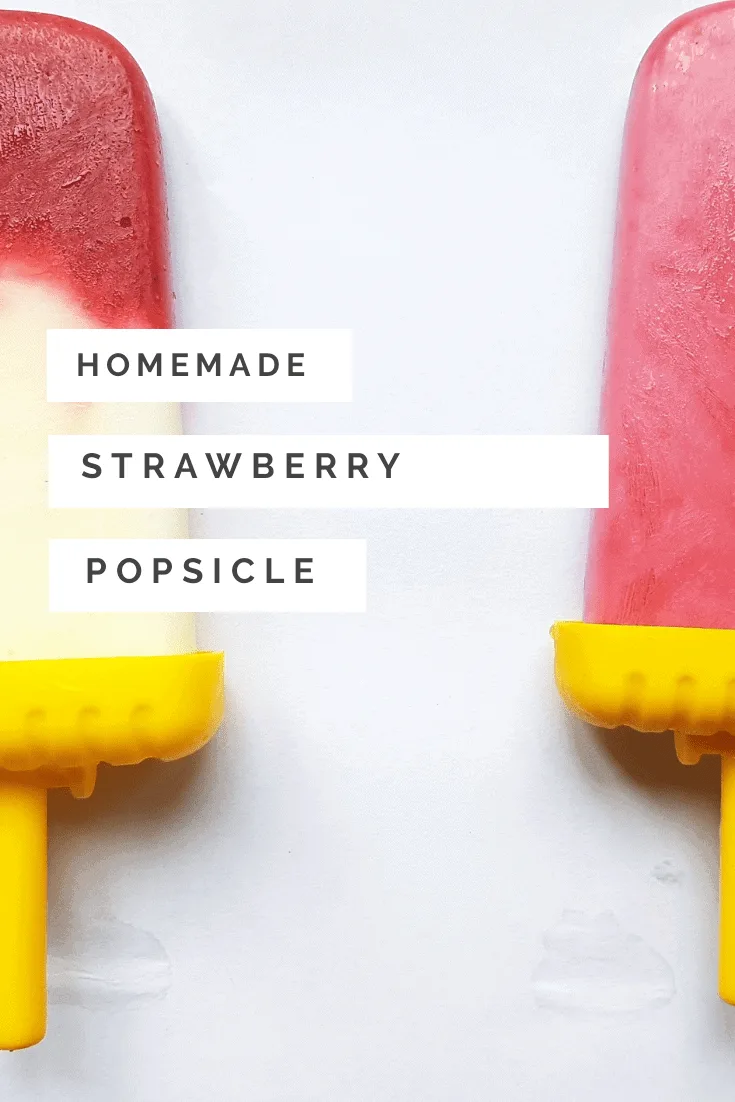 How to make your own delicious homemade strawberry recipe
Total Time
6 hours
5 minutes
Materials
10 strawberries
250g yogurt
2 teespoons powder sugar
ice cream molders
Instructions
Clean strawberries
Mix ingredients
Fill molders
freeze for 5-6 hrs