Are you looking for fun Bee Quotes?
Here are 75+ motivational bee sayings, phrases, and captions. Let's dive right in and get inspired!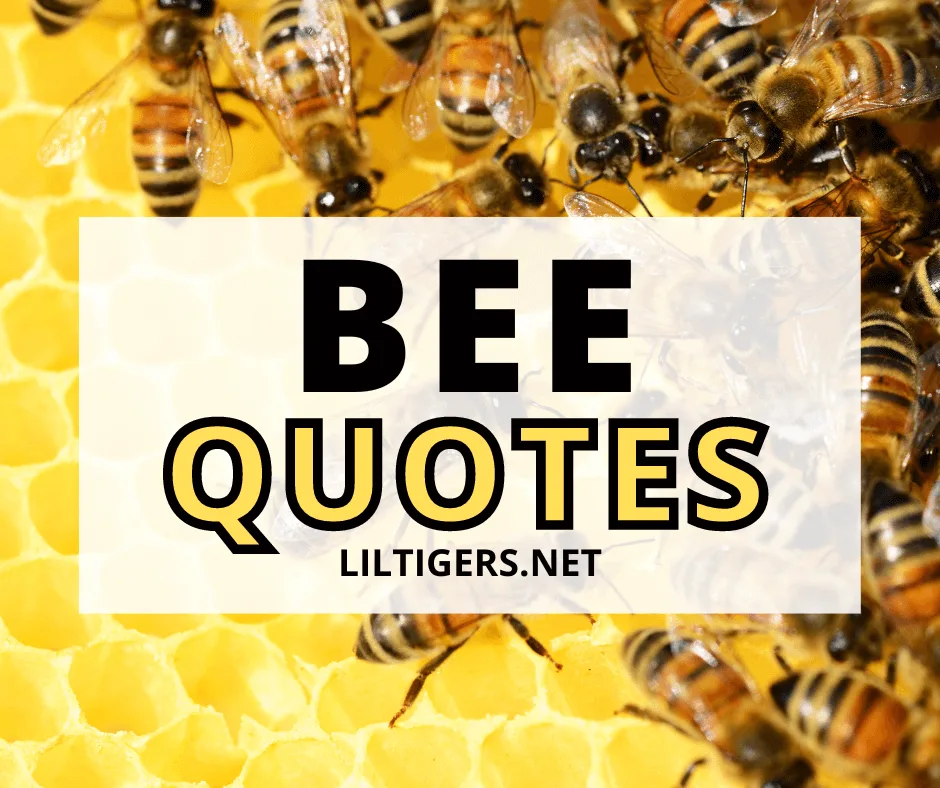 There are affiliate links in this post, meaning, at no additional cost to you, I will be compensated if you click through and take action. As an Amazon Associate, I earn from qualifying purchases.
6 Cool Honey Bee Facts
But before we get started with our fun bee quotes of the day let's learn a little bit about these fascinating insects.
Here are 6 fun facts about honey bees for you:
Bees have 5 eyes and 6 legs.
Honey bees live in large groups called colonies.
An average beehive can hold approximately 50,000 bees.
Honey bees harvest pollen and nectar from flowering plants.
Male bees, called drones, do not have a stinger.
Worker bees are females.
Have you got curious? You can find these and more facts about bees here.
Bee Books for Kids
Bees are captivating for sure. If you would like to learn more about them, look at these great bee books.
In case your children prefer stories, I also added an excellent bee story for you. Happy reading!
75 Best Bee Quotes
Time for our phrases about bees.
You will find funny bee sayings, bee captions, bee lines, inspirational bee quotes, bees and flower quotes, and more.
Here are our Best Bee Quotes for you:
Catchy Bee Phrases, Sayings, and Captions
Bee power.
Hive mind.
Watch out for the swarm.
In search of nectar.
What's the buzz?
Whatever you bee-lieve, you can achieve.
Don't mess with my hive.
Lookin' out for my hive.
My happy hive.
Busy little bee.
Bee-lieve you can!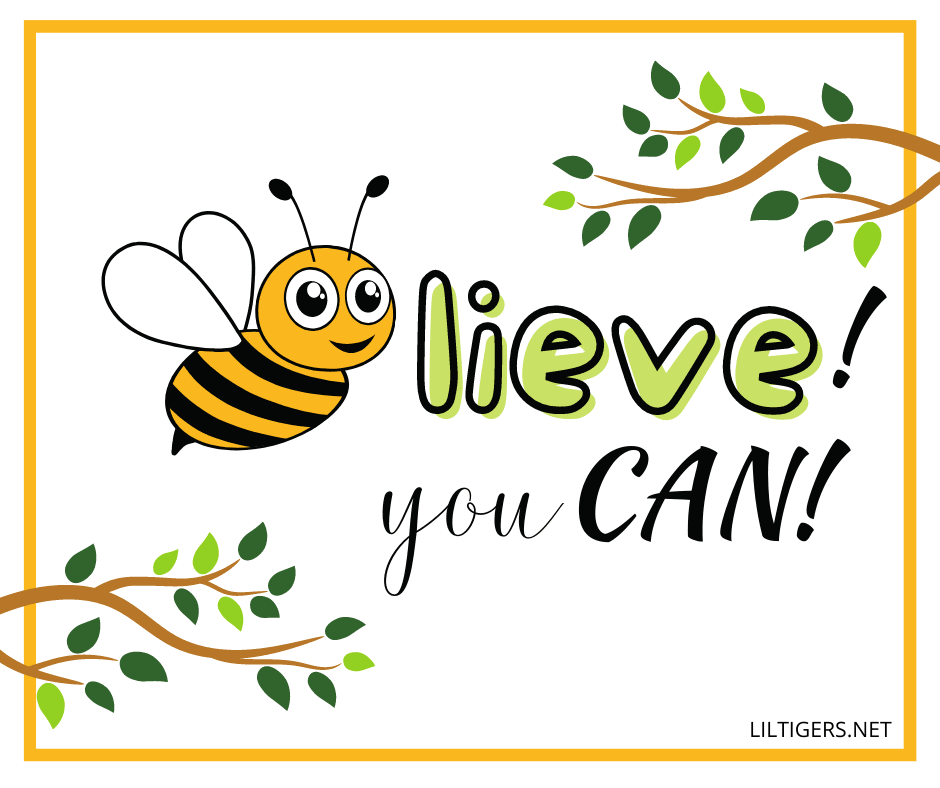 Catchin' up on the buzz.

Unknown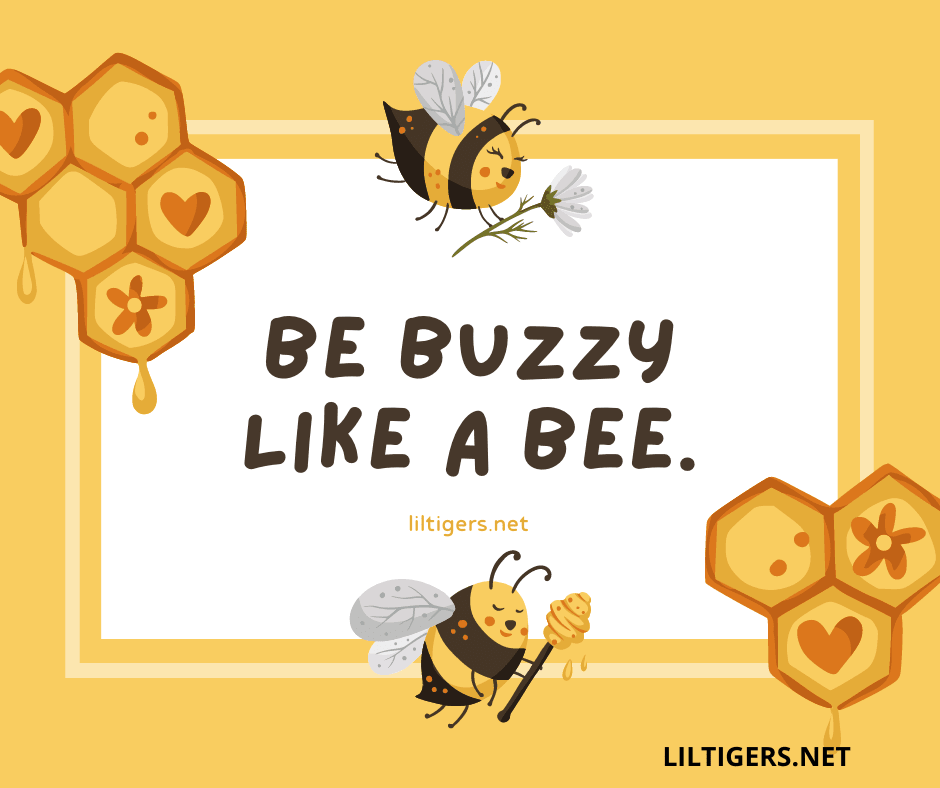 Queen bee to be.

Work hard for your honey.

Love pretty flowers? Thank a bee.

Feelin' the buzz.

Queen bee in training.

Be buzzy like a bee.

Queen of the hive.

Shine like a bee.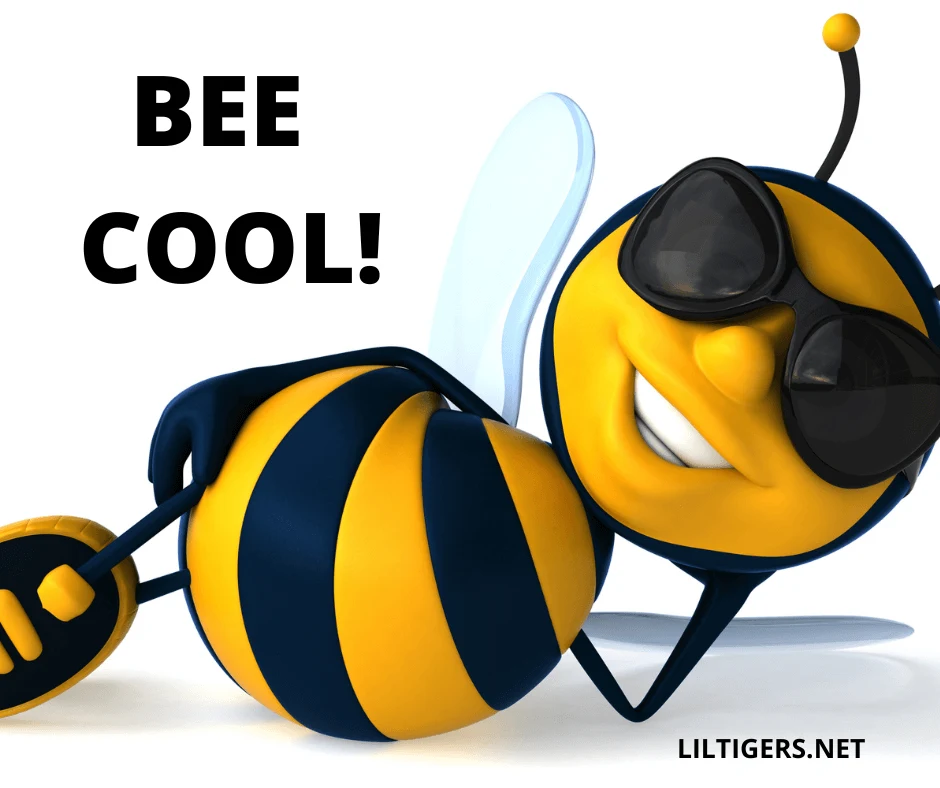 Life Bee Quotes
Bees work hard for the honey.
Bees don't have time for grudges.
It takes a hive of bees to make a pot of honey.
Proud to bee part of this colony.
Bees make the garden produce.

Bees are a sign that life will find a way.

The busy bee has no time for sorrow.

I'm just glad to be part of the hive.

Bees unlock the mystery of nature.
Home is where the hive is.

Unknown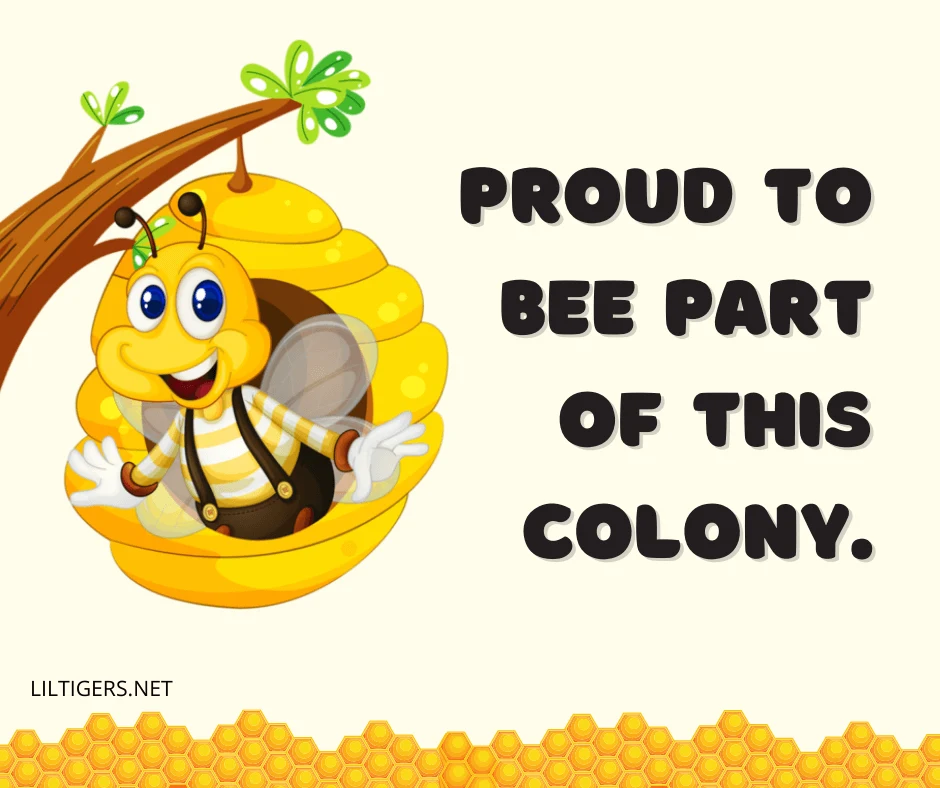 Inspirational Bee Quotes
Bees are nature's magicians.

BEE the friend you would like to find!

Love where you live with the passion of a bee.
Bees create nature's superfood.
Always BEE cool!
Bees may be small, but they are mighty.
Where wildflowers are planted, bees will follow.
Bee thankful, bee positive, bee cool, but most of all… bee kind!
Through bees and plants, all things are possible.
Bee happy!
Bee-lieve in yourself!

Unknown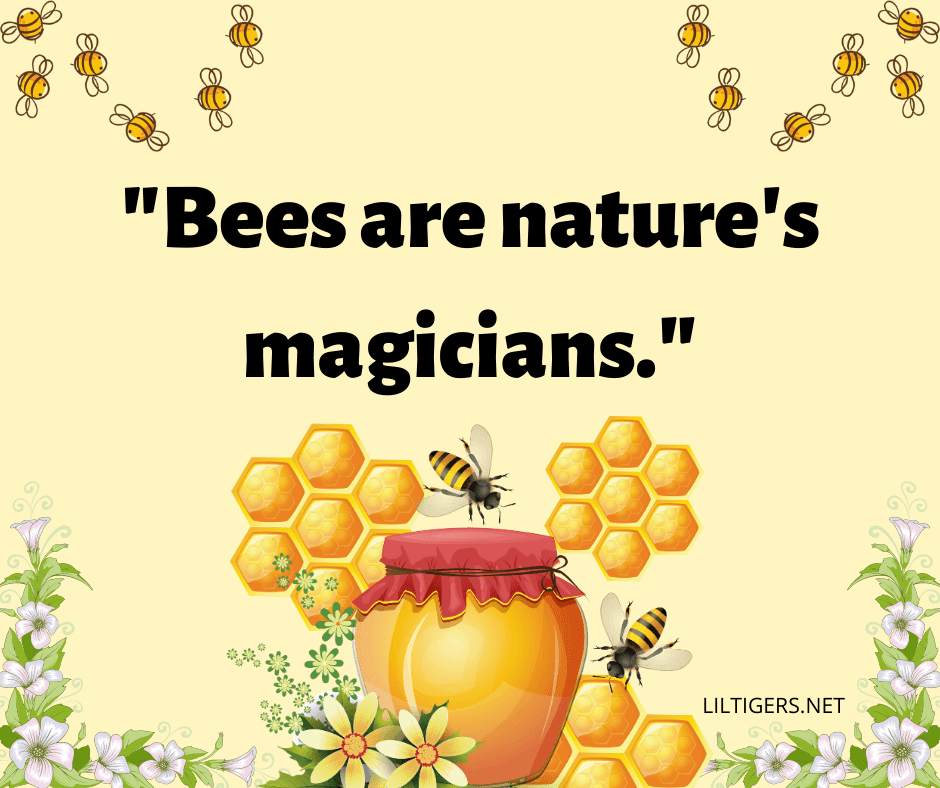 Believe in yourself with the confidence of a honeybee and you will accomplish all of your dreams.
Bees don't know they are small, so they do great things.
Bees signal the arrival of spring.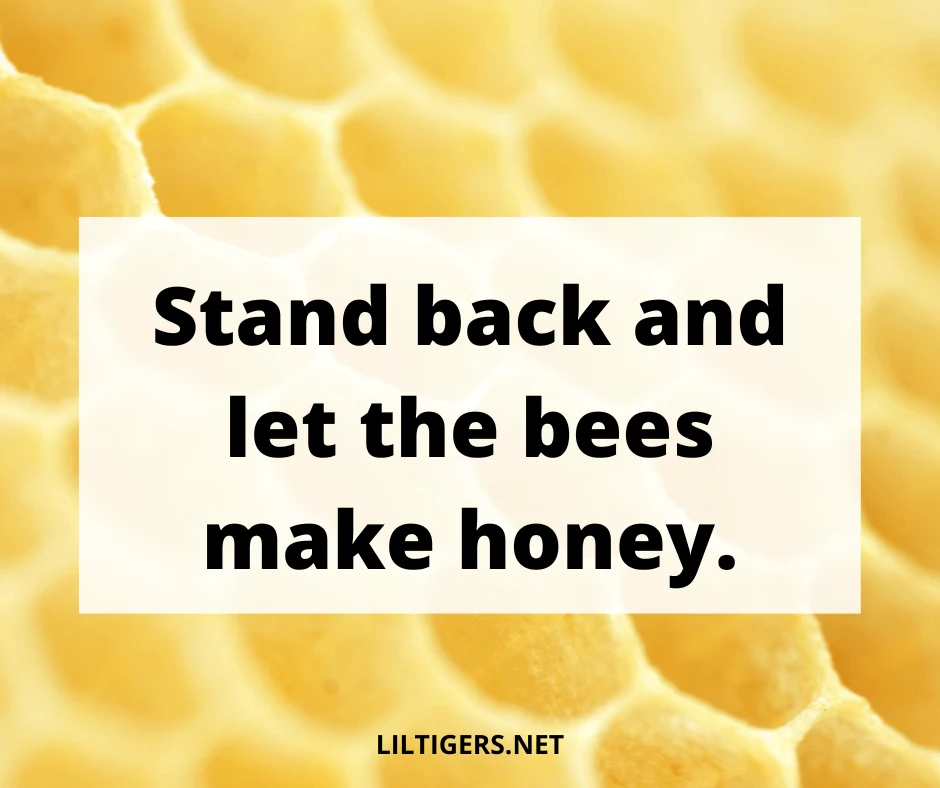 Bee Honey Quotes
There's no such thing as easy honey.

Bees have the power to turn nectar into honey.

A swarm of bees means more honey for me.

Bees create honey, which makes nature even sweeter.

A sting is but a small price to pay for honey.
Honey is the sweetest harvest.

Unknown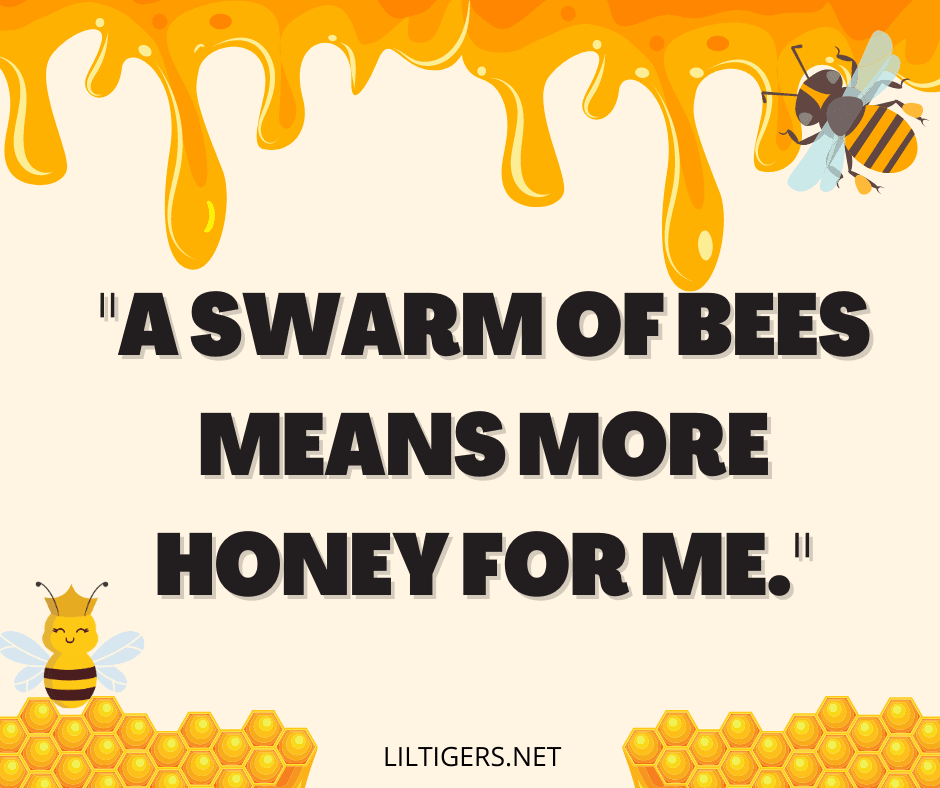 Funny Bee Sayings and Short Bee Phrases
What do you call a bee that misses its target? A fumble bee.
What kind of bee can't make up his mind? A Maybe.
When it comes to bees, size doesn't matter.
What did the bee say when it won the lottery? We're in the honey!

How do you describe a dive-bombing bee? Bee aggressive, bee be aggressive.

What do you call a bee with a muffled buzz? A mumble bee.

What is a bee's favorite date? Going to the symp-honey.

Words are like bees – some create honey, and others leave a sting.
Hope is the only bee that makes honey without flowers.

Focus on you like a busy little bee; then you won't have time to worry about me.
Did you enjoy our bee messages? Go check out our fun Groundhog Day Quotes, Seashell Quotes, Firefly Jokes, Ladybug Quotes, Butterfly Quotes, Fireflies Quotes, Tulip Quotes, Gardening Quotes, Squirrel Captions, Penguin Sayings, Spring Quotes, March Quotes, April Quotes, Valentine's Day Messages, or Camping Quotes.
It's great to BEE your friend!

Unknown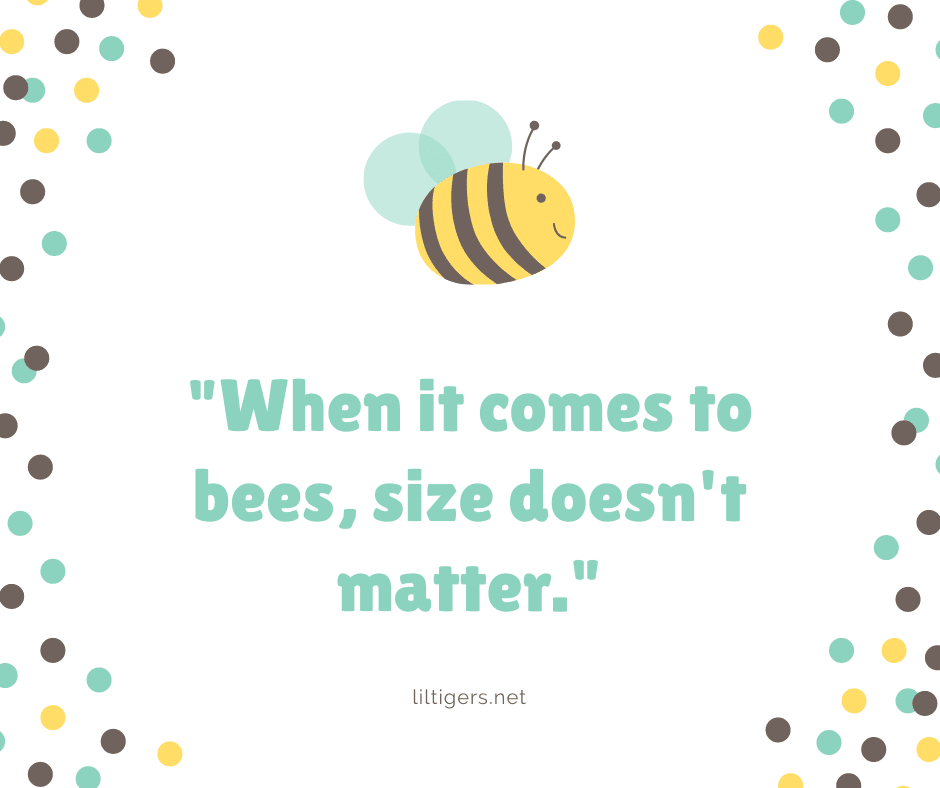 Let it bee!

Busy as a BEE.
Queen-BEE.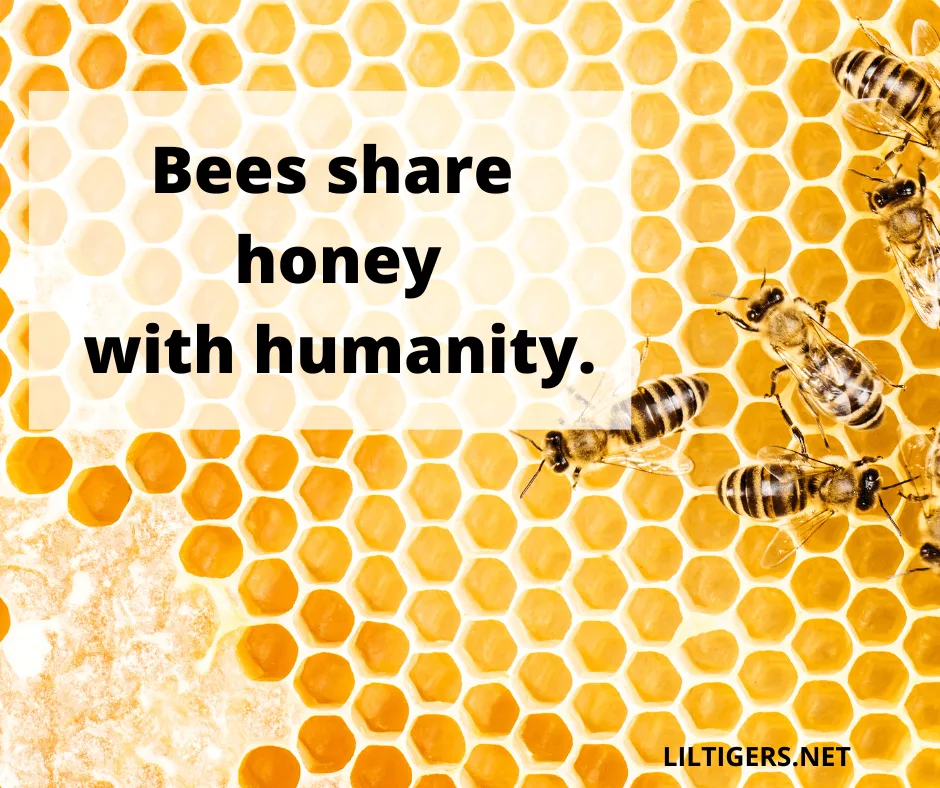 Bee Quotes About Love
Bee mine!
Bee my Valentine!
I love BEE-ing with you!
You are un-BEE-lievably cute!
Bee-you-tiful.
Sweet as you can BEE!
Express love as freely as bees love to buzz.
Hovering makes the heart grow fonder.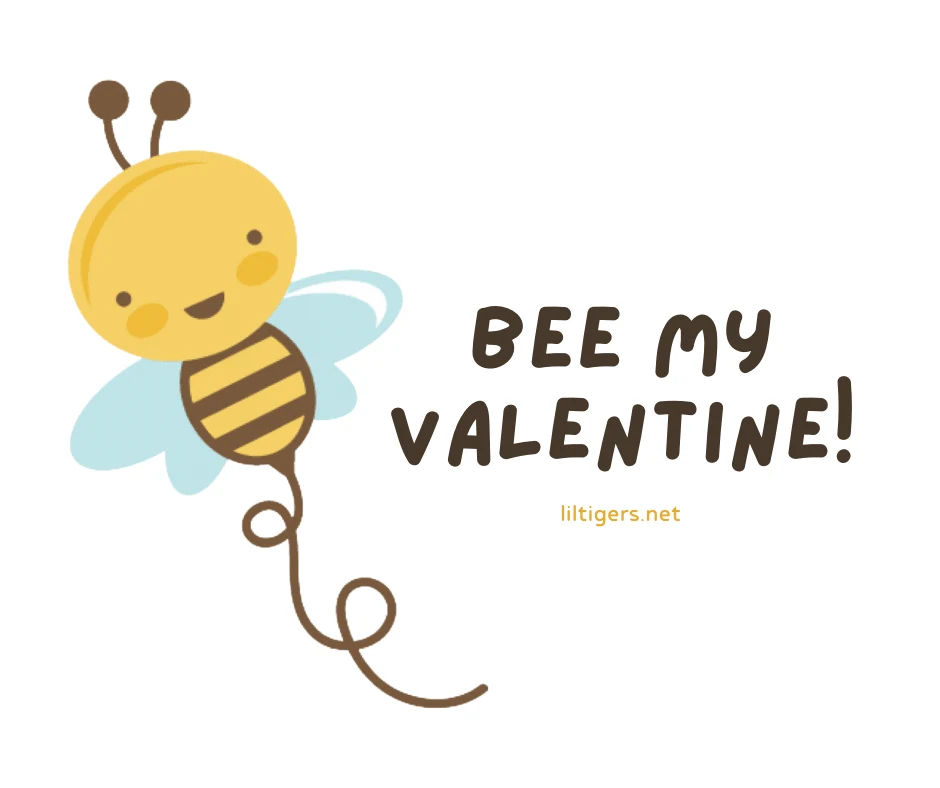 We BEE-long together!

Unknown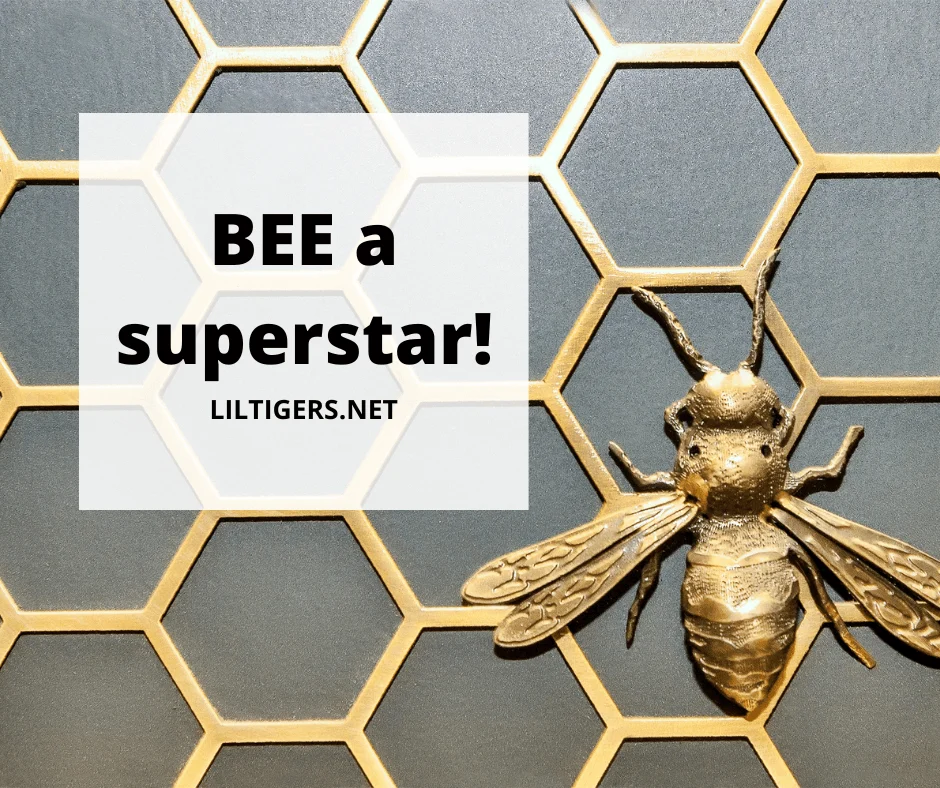 Instead of buying a card for them, go check out our Bee Templates and make your own DIY card for your quotes on bees.
To find more quotes for kids go check out our full list of different seasons, occasions, and holiday quotes here.
---
Visual learners feel free to check out our bee quote video:
Bee Activities
Our cute bee quotes can be used in many ways. They can be used for school lunches, during spring, on Valentine's Day, or while learning about insects.
There are so many different opportunities to use these cute bee captions.
If these bee phrases motivated you to do more, then check out these fun bee art and craft projects next: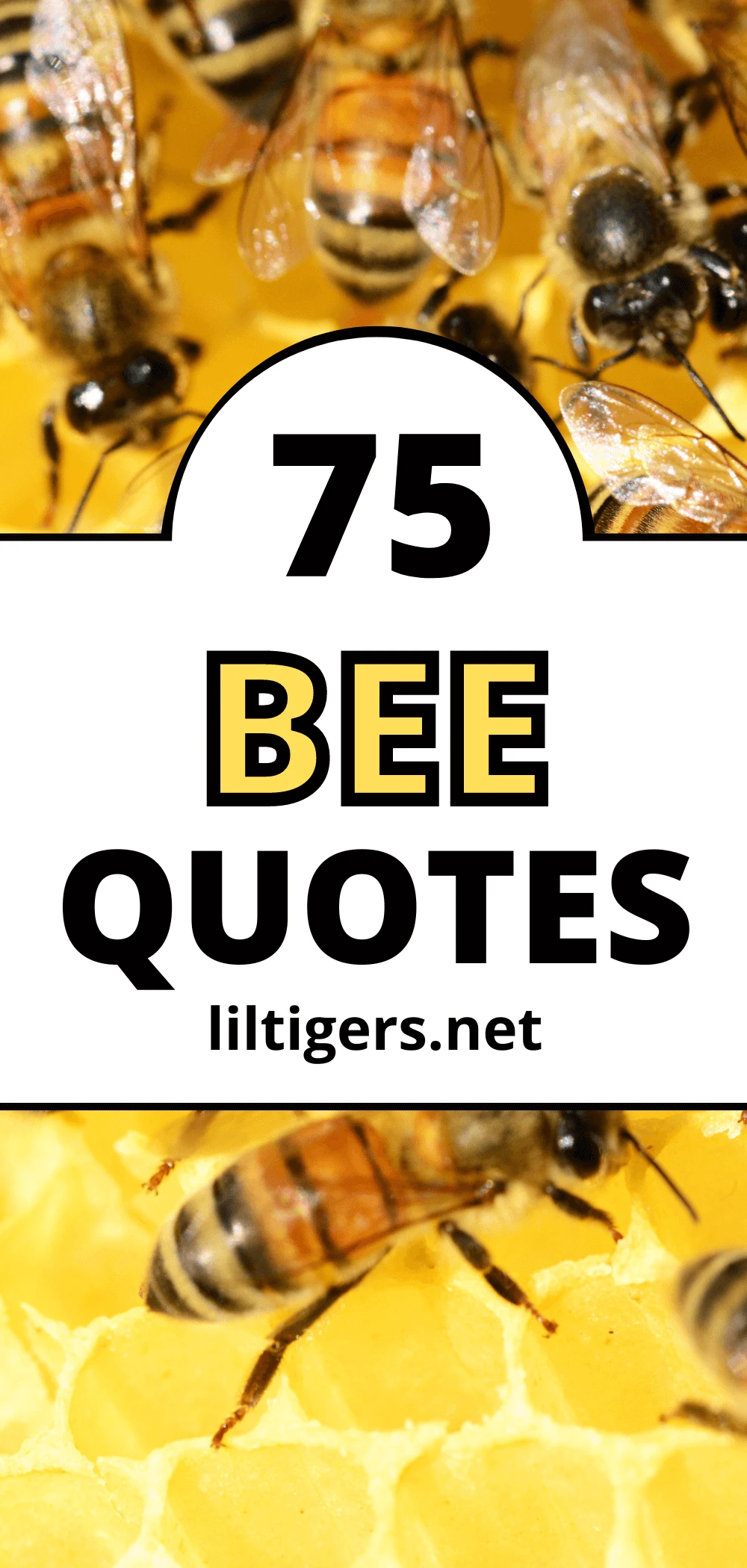 Pin Our Bee Quotes for Kids
Don't forget to save our Bee Messages for Kids on Pinterest for later!
Be sure you are following along with Lil Tigers here.
Now I would like to hear from you!
Which bee phrase did you like best?
Either way, let me know by leaving a comment below right now.
I love to hear from you!