Are you looking for inspiring reading quotes for kids and students? Then you are in the right place!
Here are 170 Best Quotes about Reading Books for kids including matching books, activities, and free printable lunch notes.
Let's have a look!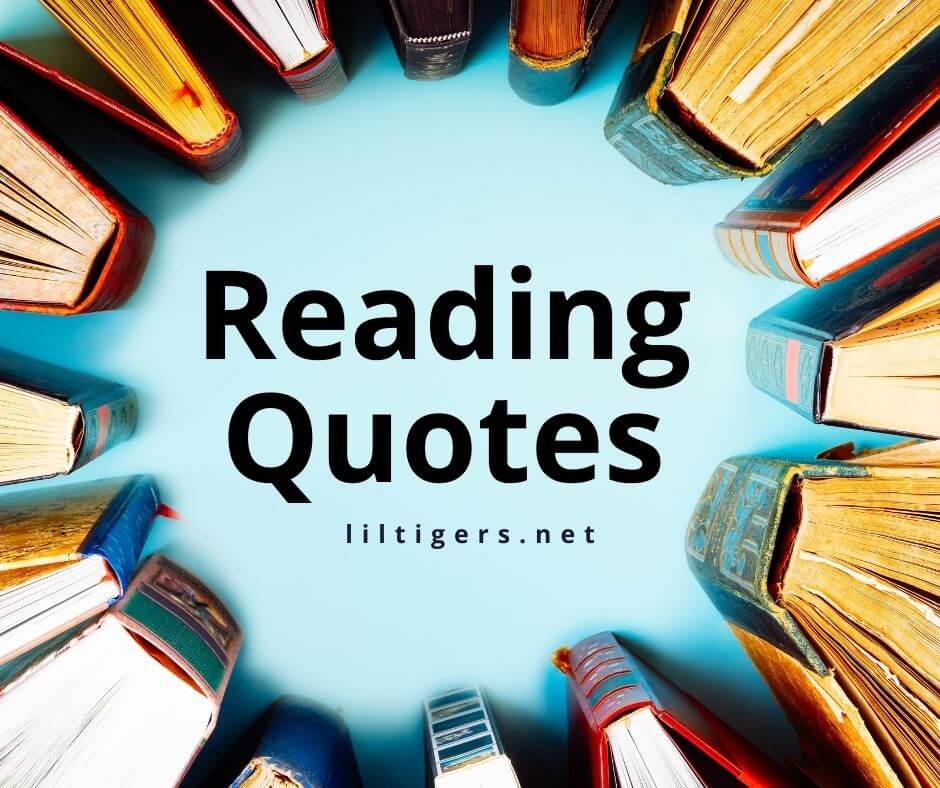 There are affiliate links in this post, meaning, at no additional cost to you, I will be compensated if you click through and take action. As an Amazon Associate, I earn from qualifying purchases.
Benefits of Reading
Before we get started with our reading book quotes for kids, let's find out why reading is so important:
Reading books has so many benefits, here are just a couple of them:
Education
Amusement/Entertainment
Brain Exercise
Improves Concentration
Helps With Spelling and Vocabulary
How to Encourage Reading
I personally love reading books but know firsthand that not everyone enjoys it as much as I do.
Especially when you learn reading it can be frustrating and overwhelming at first.
Nevertheless, you can support your children on the way and make reading more fun for them.
Here are some tips to motivate children to read:
Start young and take them to storytime
Read to your children every day
Take your children to the library
Pick books that interest them
Turn reading into a routine (for example right before bed)
Talk about what you have read
Switch things up and choose a different book next time
Best Children Books
Are you interested in more kid's activities, arts & crafts, and science experiments?
I have made it easy for you! Join our newsletter now and I will send you new fun for kids.
Subscribe for free
170 Best Quotes About Reading for Kids
After we learned a lot about reading and how to encourage your children to read books, here are our matching sayings about readings for kids.
Our list includes our best reading sayings for kids, inspiring reading quotes for students, motivational quotes about reading books, inspiring reading quotes, best reading book quotes, fun reading puns and captions, and many more.
Let's have a look and get inspired!
Reading Sayings for Kids
Time to get started with our encouraging reading quotes for kids:
"Today a Reader, tomorrow a Leader!" – Margaret Fuller
"Reading is to the mind what exercise is to the body!" – Sir Richard Steel
"Once you learn to read, you are forever free!" – Frederich Douglass
"Reading is a passport to countless adventures." – Mary Pope Osborn
"The more things you will read, the more things you will know. The more that you learn, the more places you will go." – Dr. Seuss
"A book is a dream you hold in your hands!" – Neil Gaiman
"Cool kids read books" – Unknown
"You can find magic wherever you look, sit back and relax, all you need is a book!" – Dr. Seuss
"A book is a gift you can open again and again." – Garrison Keillor
"A child who reads will be an adult who thinks." – Unknown
"Once you have read a book you care about, some part of it is always with you." – Louis L'Amour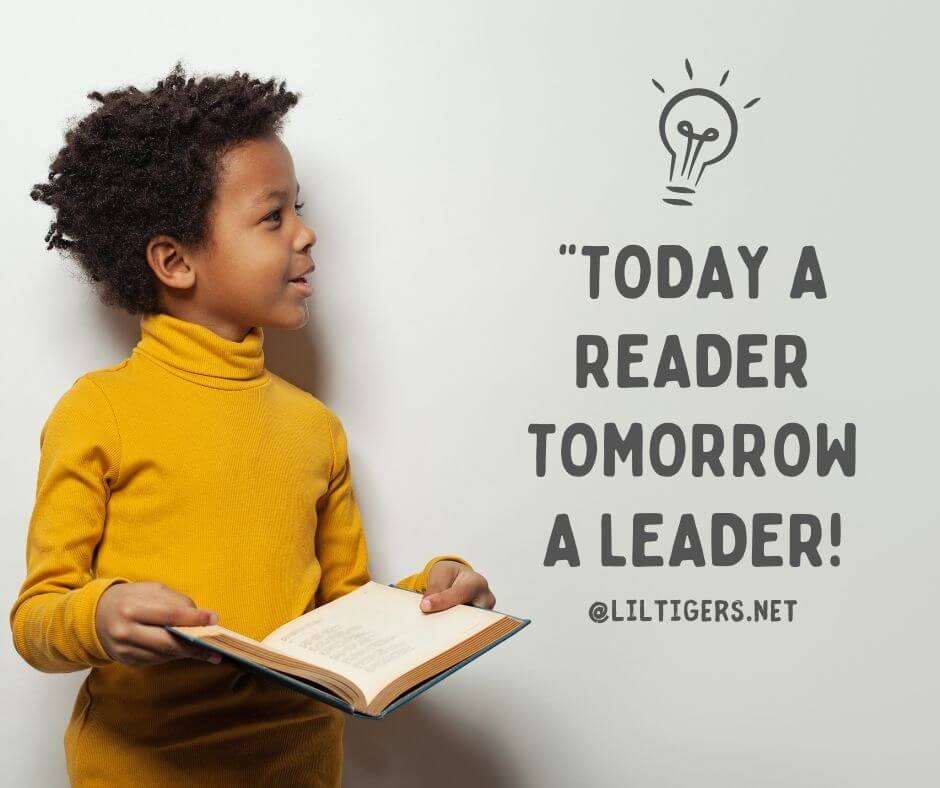 "The world belongs to those who read!"

Rick Holland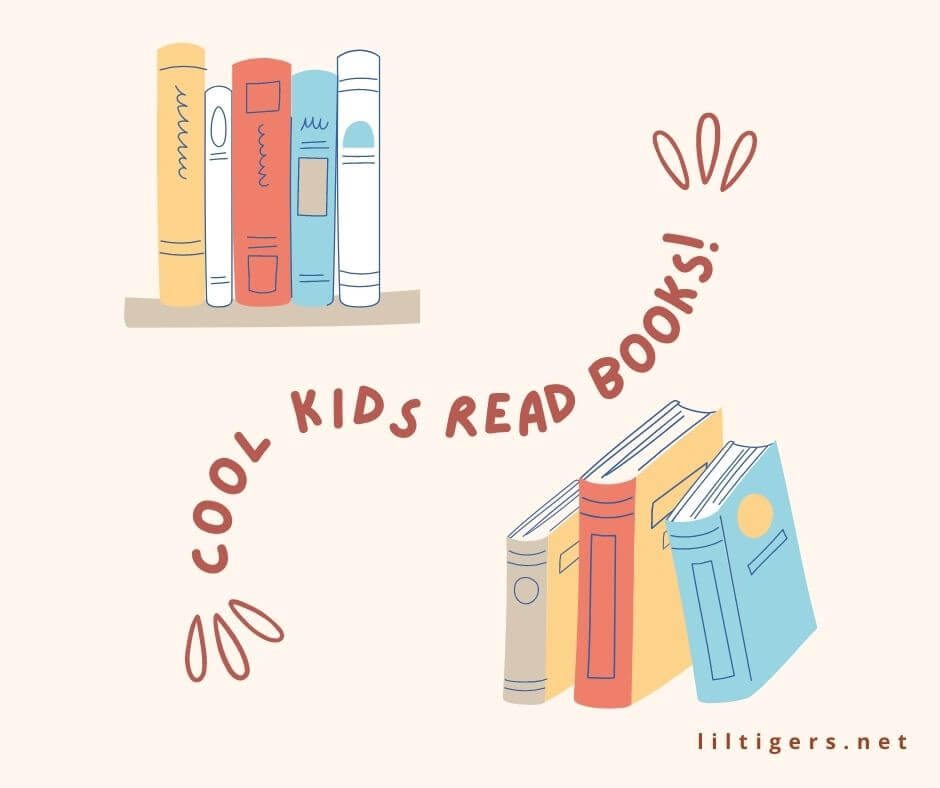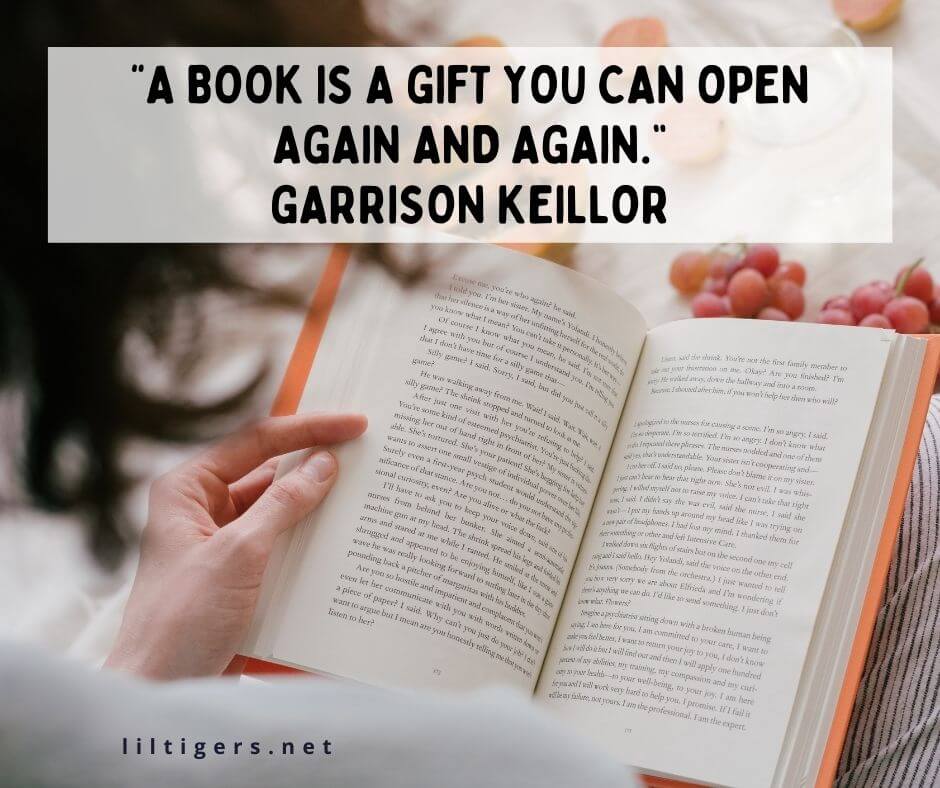 Best Reading Quotes for Kids
Next are our kids reading quotes:
"Reading opens new worlds to you"
"Happiness is reading a good book."
"I love reading"
"Reading a good book is like going on an adventure."
"Once you can read your opportunities are endless."
"Books are like magic, they take you to new places and on adventures."
"Keep calm and enjoy your book"
"What are you waiting for? Get a new book."
"Time to read."
"Read, read, read."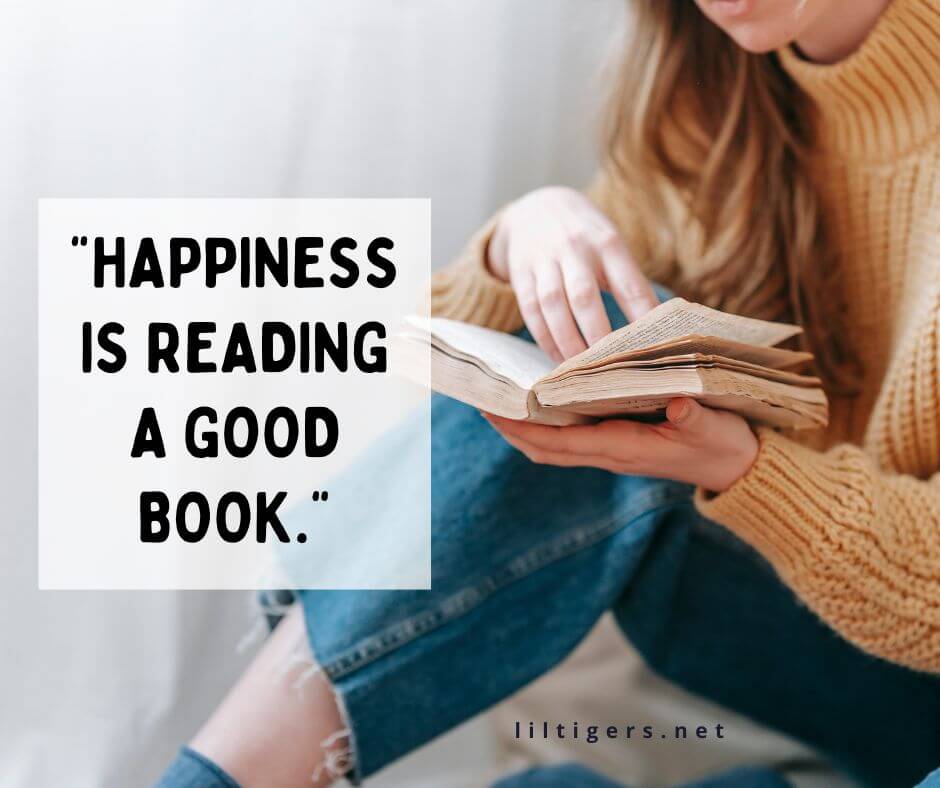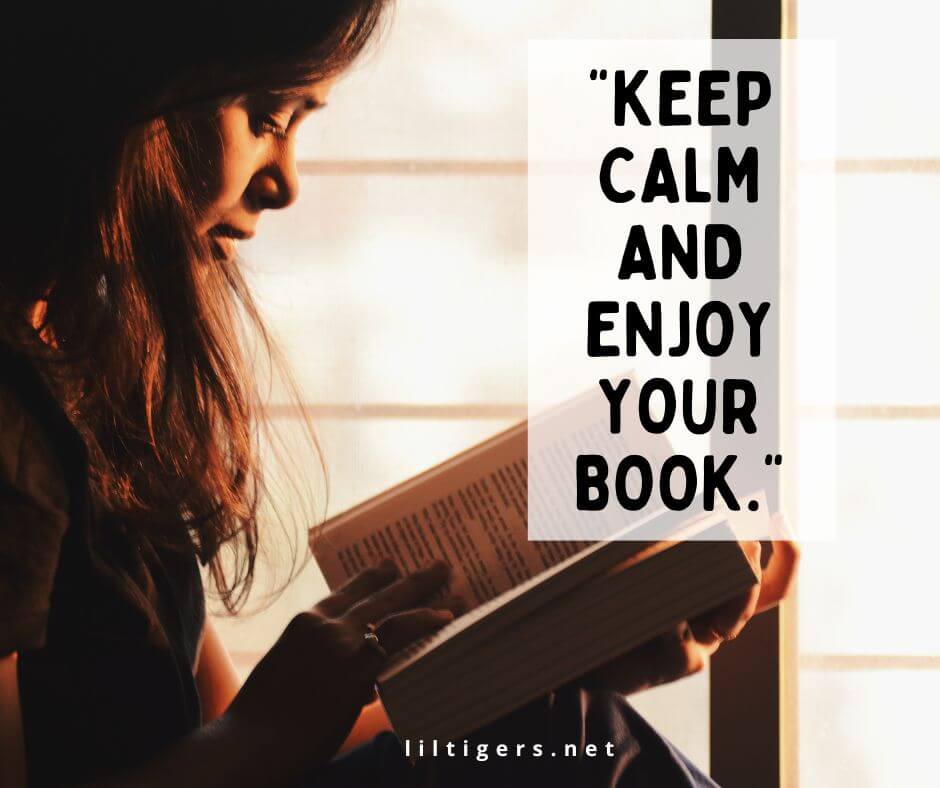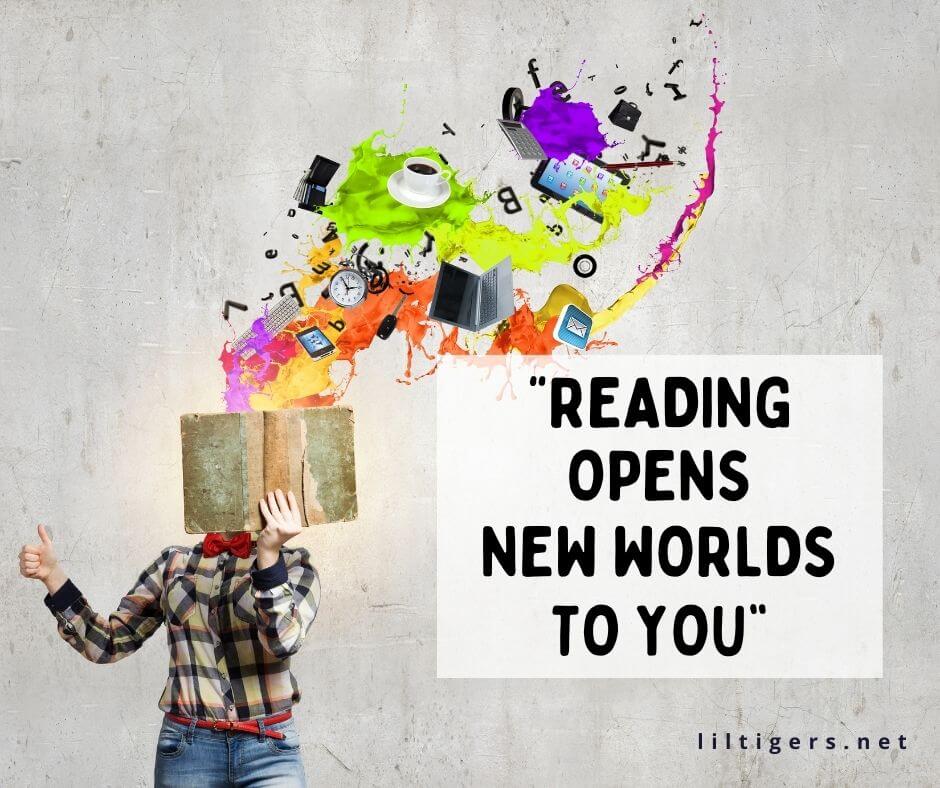 Reading Quotes for Students
Children need to be motivated over and over to read again. Check out these reading quotes for students and help them on their journey:
"There are many little ways to enlarge your world. Love of books is the best of all." – Jacqueline Kennedy
"Readers are lucky – they will never be bored or lonely." – Natalie Babbitt
"To learn to read is to light a fire" – Victor Hugo, Les Miserables
"Be awesome! Be a book nut!" – Dr. Seuss
"There is more treasure in books than in all the pirate's loot on Treasure Island." – Walt Disney
"Reading brings us unknown friends." – Honore de Balzac
"There is no such thing as a child who hates to read; there are only children who have not found the right book." – Frank Serafini
"There are worse crimes than burning books. One of them is not reading them." – Ray Bradbury
"Reading is an active, imaginative act; it takes work." – Khaled Hosseini
"You can travel the world and never leave your chair when you read a book." – Sherry K. Plummer
"Reading is important because if you can read, you can learn anything about everything and everything about anything." – Tomie dePaola
"One book, one pen, one child, and one teacher can change the world."

Malala Yousafzai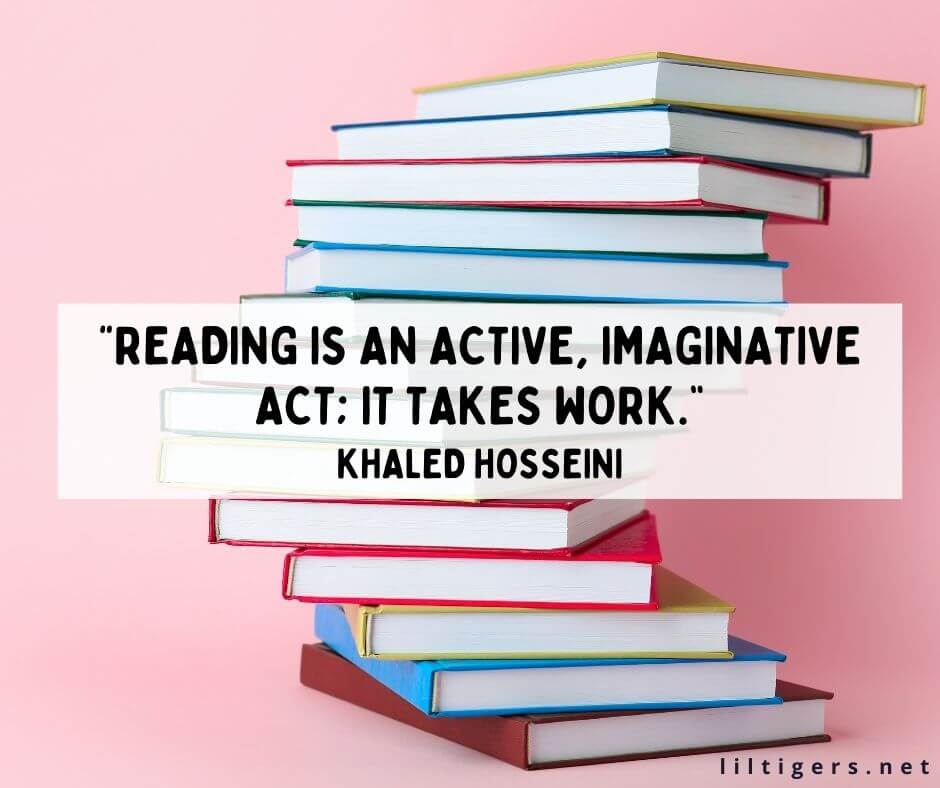 Reading Quotes for Children
How about our children reading quotes?
"Be happy and keep reading."
"Read, know, learn."
"Read more books."
"Reading makes you smart."
"Stay out of trouble and read a book."
"Never stop reading."
"It's book o'clock."
"Reading is never a waste of time."
"Once upon a time."
"Read fast, live slow."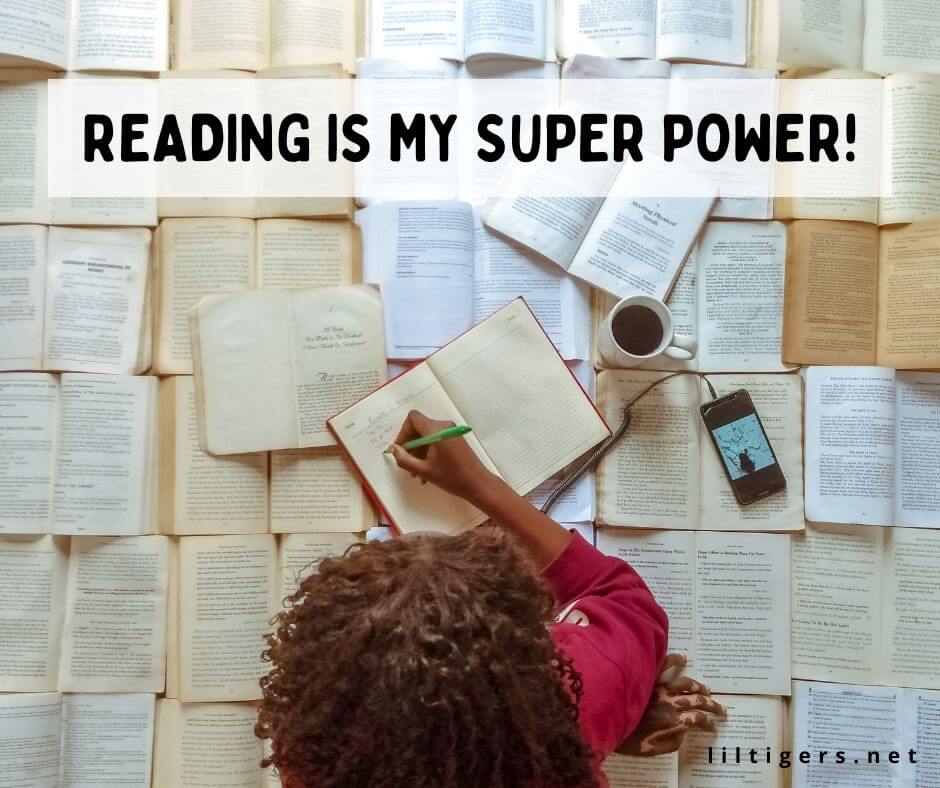 Short Reading Quotes
Short but sweet are our next reading phrases for kids:
"Books are the mirrors of the soul." – Virginia Woolf
"Literacy is a bridge from misery to hope." – Kofi Annan
"Children are made readers on the laps of their parents." – Emilie Buchwald
"I even love the smell of books." – Adriana Trigiani
"The only way to do all the things you'd like to do is to read." – Tom Clancy
"Reading is departure and arrival." – Terri Guillemets
"Some books leave us free and some books make us free." – Ralph Waldo Emerson
"A book is like a garden, carried in the pocket." – Chinese Proverb
"Reading gives us someplace to go when we have to stay where we are." – Mason Cooley
"To read is to voyage through time." – Carl Sagan
"So many books, so little time." – Frank Zappa
"There is no substitute for books in the life of a child."

May Ellen Chase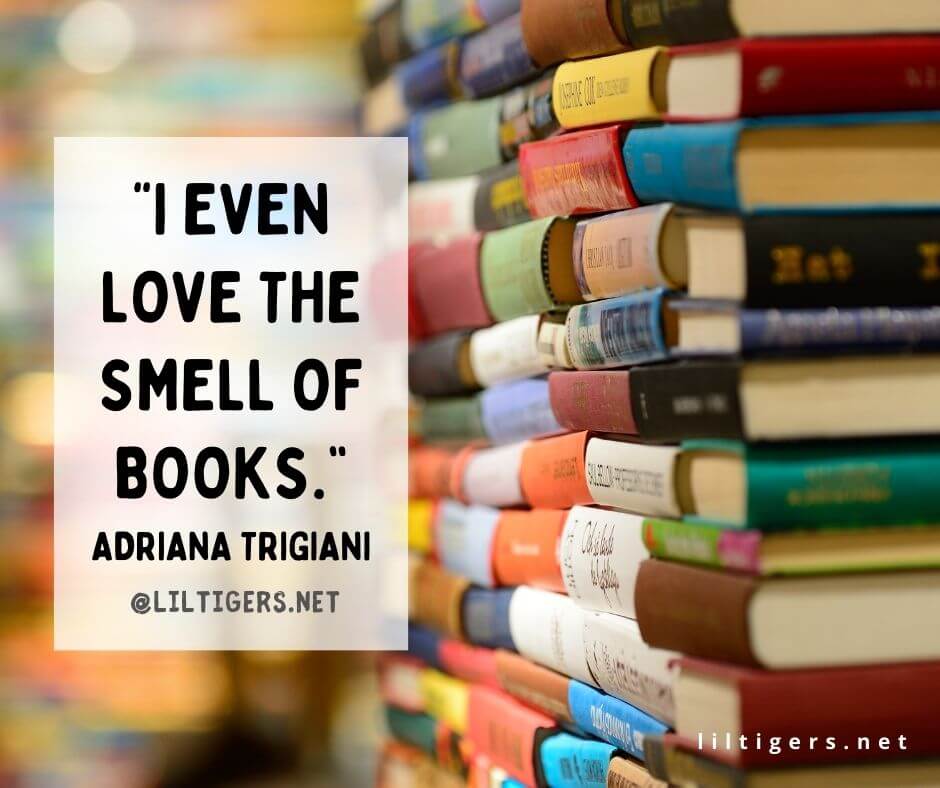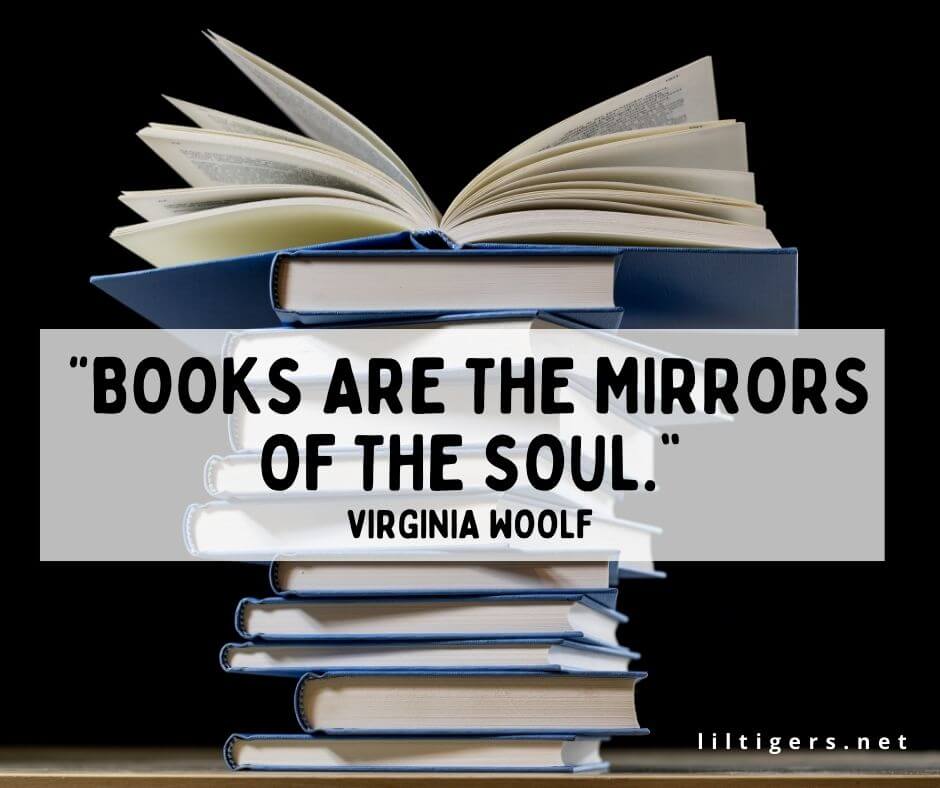 Did you enjoy our I love reading quotes for kids?
In case you like to add a little gift, check out our Gift Guide here and get inspired.
Inspiring Reading Quotes
Let's get inspired by our inspiring reading quotes:
"The reading of all good books is like a conversation with the finest (people) of the past centuries." – Descartes
"Reading should not be presented to children as a chore or duty. It should be offered to them as a precious gift." – Kate DiCamillo
"Books make great gifts because they have whole worlds inside of them." – Neil Gaiman
"He that loves reading has everything within his reach." – William Godwin
"One glance at a book and you hear the voice of another person, perhaps someone dead for 1,000 years. To read is to voyage through time." – Carl Sagan
"Show me a family of readers, and I will show you the people who move the world." – Napoleon Bonaparte
"Books train your mind to imagination to think big." – Taylor Swift
"Reading is the gateway for children that makes all other learning possible." – Barack Obama
"Reading is a discount ticket to everywhere." – Mary Schmich
"Any book that helps a child to form a habit of reading, to make reading one of his deep and continuing needs, is good for him." – Maya Angelou
"Stories are the most important thing in the world. Without stories, we wouldn't be human beings at all." – Phillip Pullman
"In the case of good books, the point is not to see how many of them you can get through, but rather how many can get through to you."

Mortimer J. Adler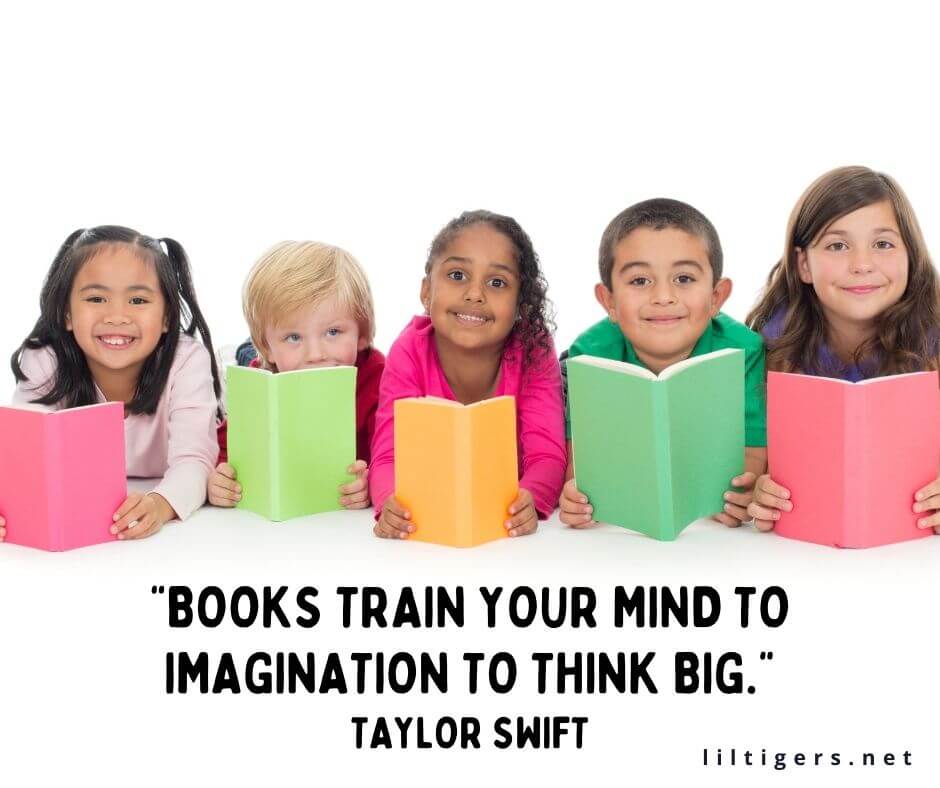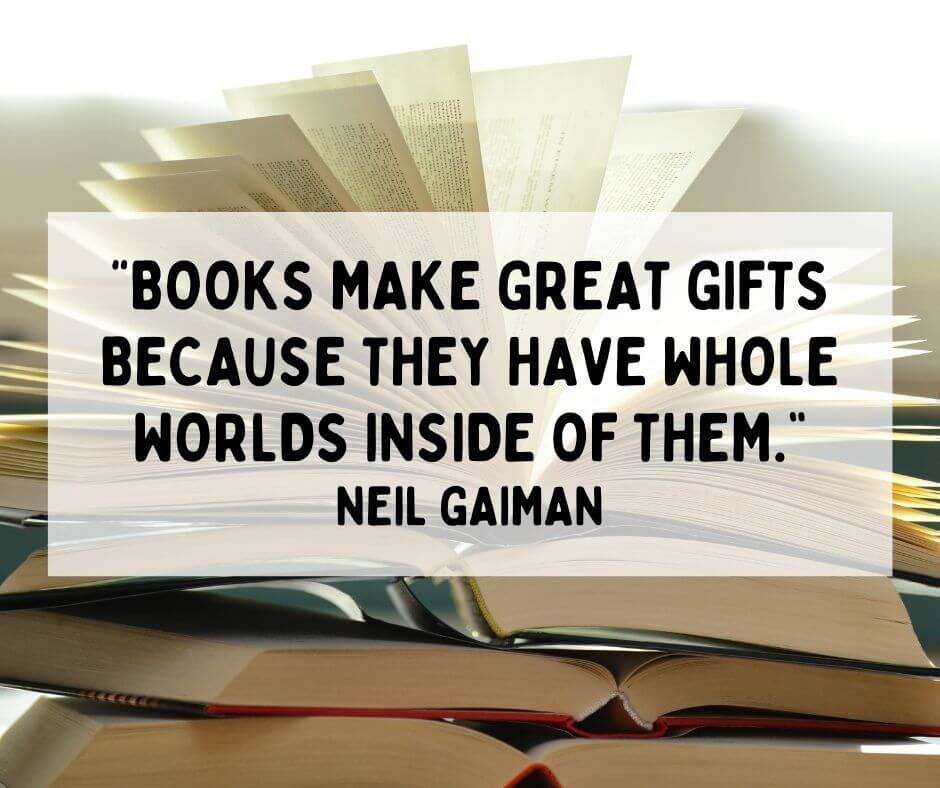 Magic of Reading Quotes
Reading is magical and so are our next reading quotations:
"Books are a uniquely portable magic." – Stephen King
"A reader lives a thousand lives before he dies. The man who never reads lives only one." – George R.R. Martin
"Books break the shackles of time – proof that humans can work magic." – Carl Sagan
"I do believe something very magical can happen when you read a good book." – J.K. Rowling
"I had a lot of dreams when I was a kid, and I think a great deal of that grew out of the fact that I had a chance to read a lot." – Bill Gates
"I think it's the books that you read when you're young that live with you forever." – J.K. Rowling
"When I say to a parent, "read to a child", I don't want it to sound like medicine. I want it to sound like chocolate. " – Mem Fox
"Oh, magic hour, when a child first knows she can read printed words!" – Betty Smith
"If there is a book that you want to read, but it hasn't been written yet, you must be the one to write it." – Toni Morrison
"You know you've read a good book when you turn the last page and feel a little as if you have lost a friend." – Paul Sweeney
"Books are the plane, and the train, and the road. They are the destination and the journey. They are home." – Anna Quindlen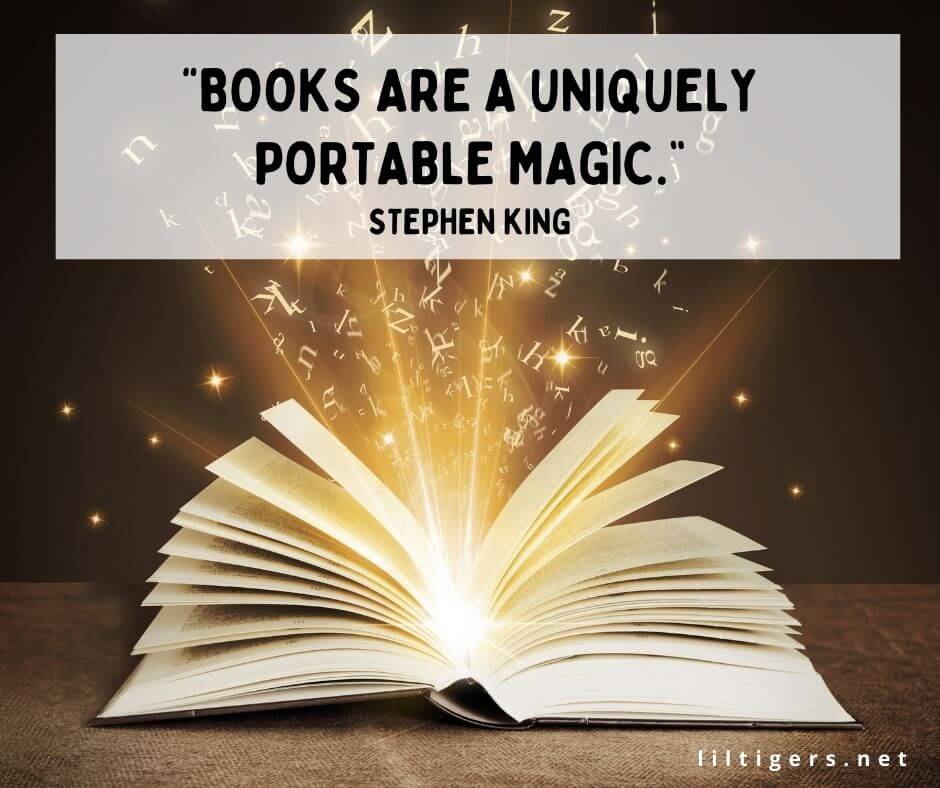 "'Once upon a time' is one of the most magical phrases you'll ever read."

Unknown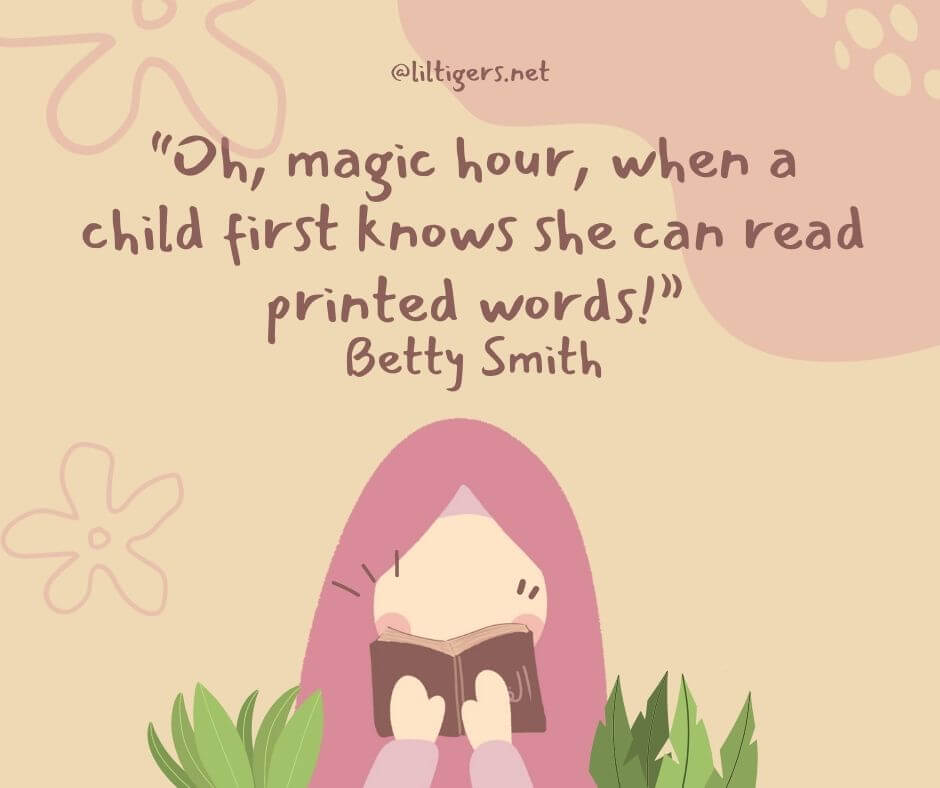 Funny Reading Quotes
Time to have some fun with our fun reading quotes:
"Never trust anyone who has not brought a book with them." – Daniel Handler
"There is nothing more luxurious than eating while you read, unless it is reading while you eat." – E. Nesbit
"No matter how busy you may think you are, you must find time for reading, or surrender yourself to self-chosen ignorance." – Confucius
"I find television very educating. Every time somebody turns on the set, I go into the other room and read a book." – Groucho Marx
"Wear the old coat and buy the new book." – Austin Phelps
"I owe everything I am and everything I will ever be to books." – Gary Paulsen
"Books can be dangerous. The best ones should be labeled "This could change your life." – Helen Exley
"Never put off till tomorrow the book you can read today." – Holbrook Jackson
"'The end' is one of the saddest sentences you'll ever come across." – Unknown
"Luckily, I always travel with a book, just in case I have to wait in line for Santa, or some such inconvenience." – David Levithan
"A house without books is like a room without windows." – Heinrich Mann
"Take a good book to bed with you, they don't snore!"

Thea Dorn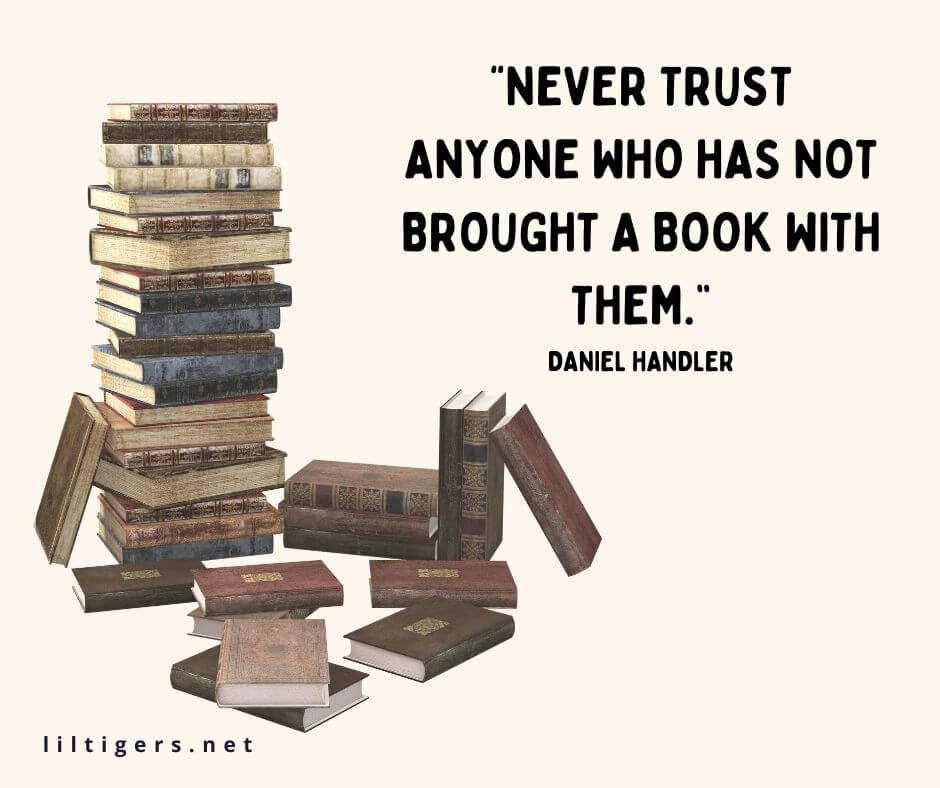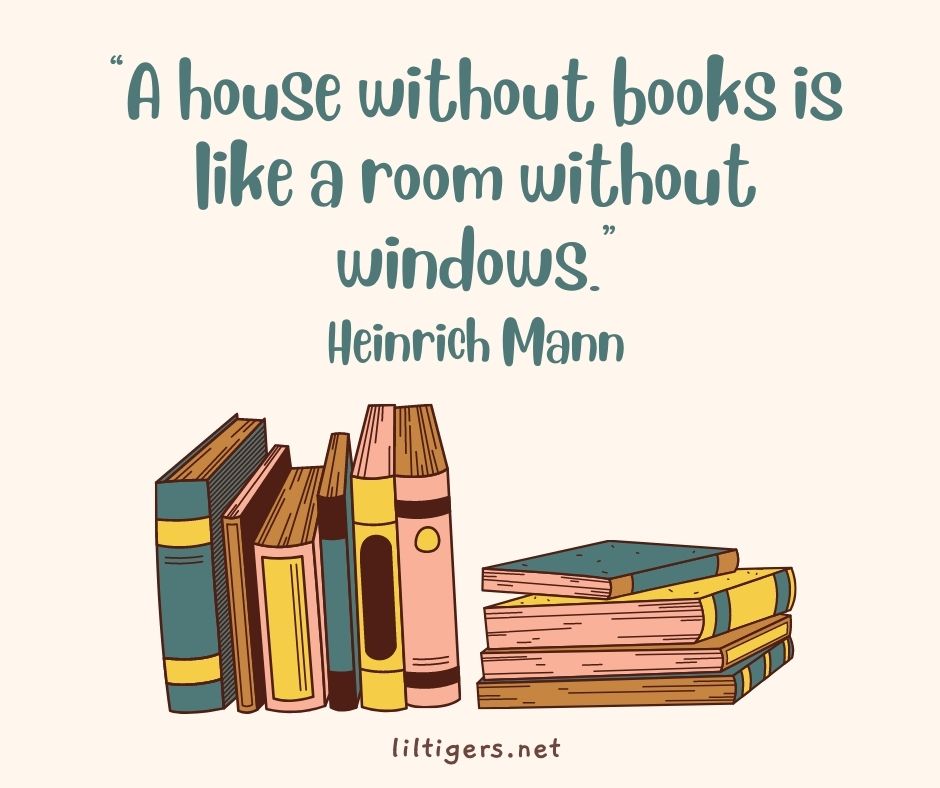 Quotes About Reading Books
How about our I love reading book quotes:
"The whole world opened up to me when I learned to read" – Mary McCleod Bethune
"Wherever I go, bookstores are still the closest thing to a town square." – Gloria Steinem
"I think books are like people, in the sense that they'll turn up in your life when you most need them." – Emma Thompson
"I can feel infinitely alive curled up on the sofa reading a book." – Benedict Cumberbatch
"Each book was a world unto itself, and in it I took refuge." – Alberto Manguel
"It is books that are the key to the wide world; if you can't do anything else, read all that you can." – Jane Hamilton
"I have always imagined that paradise will be a kind of library." – Jorge Luis Borges
"Reading is a basic tool in the living of a good life." – Mortimer J. Adler
"If you are going to get anywhere in life you have to read a lot of books." – Roald Dahl
"The library is inhabited by spirits that come out of the pages at night." – Isabel Allende
"I read a book one day, and my whole life was changed." – Orhan Pamuk
"My early and invincible love of reading — I would not exchange for the treasures of India."

Edward Gibbon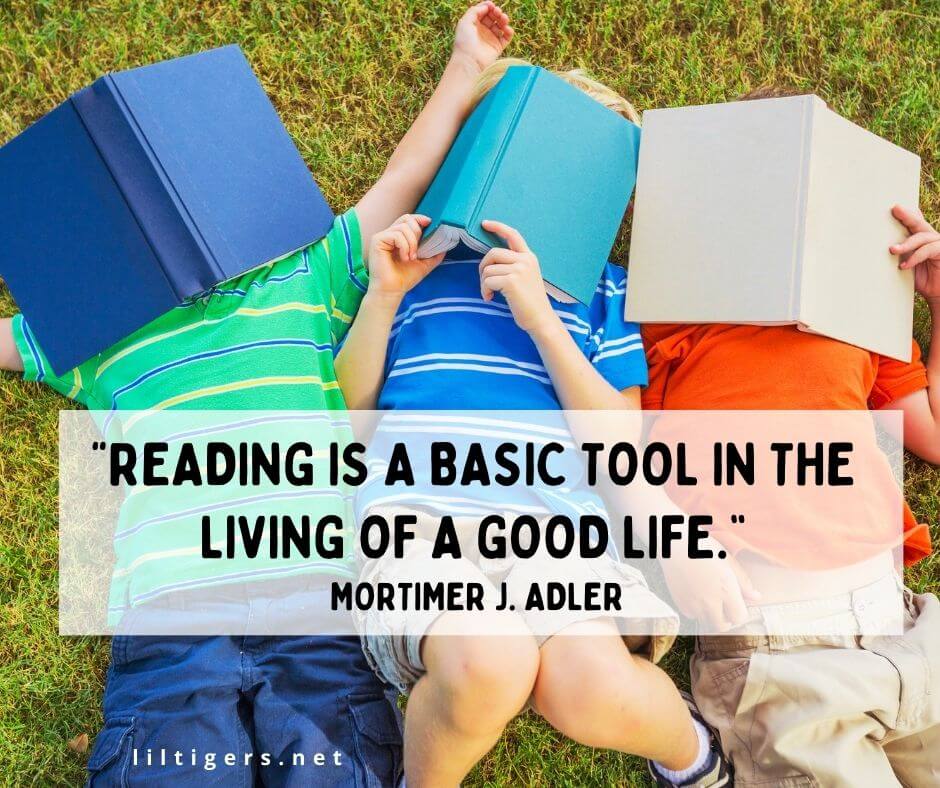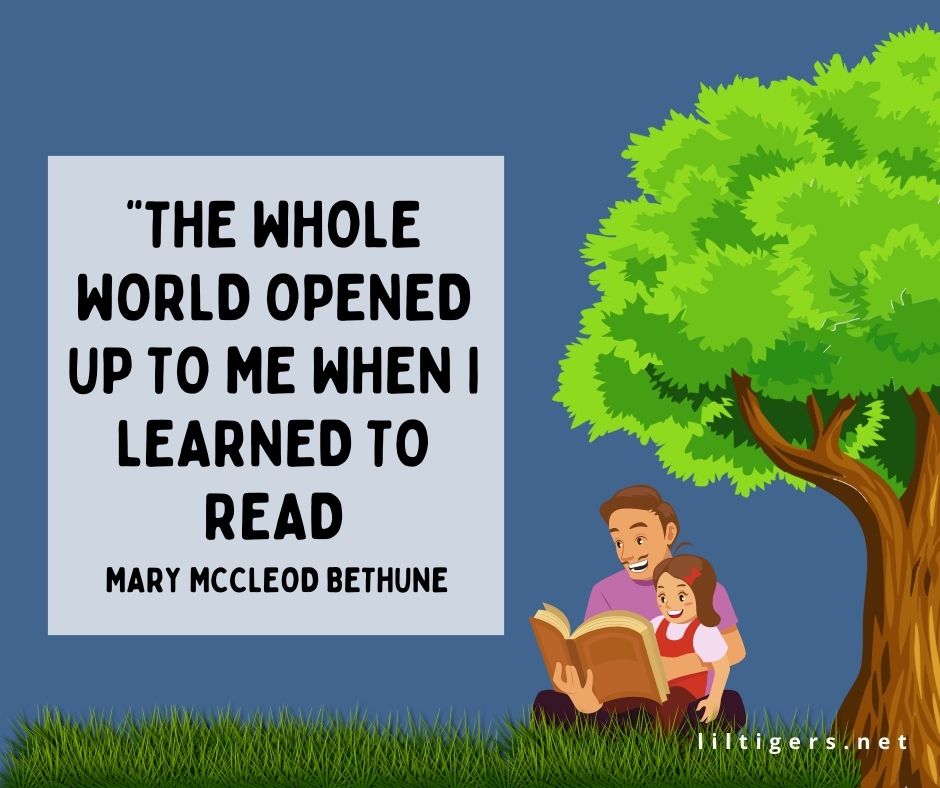 Reading Books Quotes
Reading is important to keep your mind active. Check out the following reading book sayings:
"Keep reading. It's one of the most marvelous adventures that anyone can have." – Lloyd Alexander
"Putting down a good book can almost be an impossible act to do." – Unknown
"Books are good company, in sad times and happy times, for books are people – people who have managed to stay alive by hiding between the covers of a book." – E.B. White
"Reading is a vacation for the mind." – Dave Barry
"A children's story that can only be enjoyed by children is not a good children's story in the slightest." – C.S. Lewis
"I'm old-fashioned and think that reading books is the most glorious pastime that humankind has yet devised." – Wislawa Szymborska
"There's always room for a story that can transport people to another place." – J.K. Rowling
"Reading one book is like eating one potato chip." – Diane Duane
"There is no friend as loyal as a book." – Ernest Hemingway
"I love the printed word and have always appreciated the unique connection between author and reader." – Oprah Winfrey
"No. I can survive well enough on my own – if given the proper reading material." – Sarah J. Maas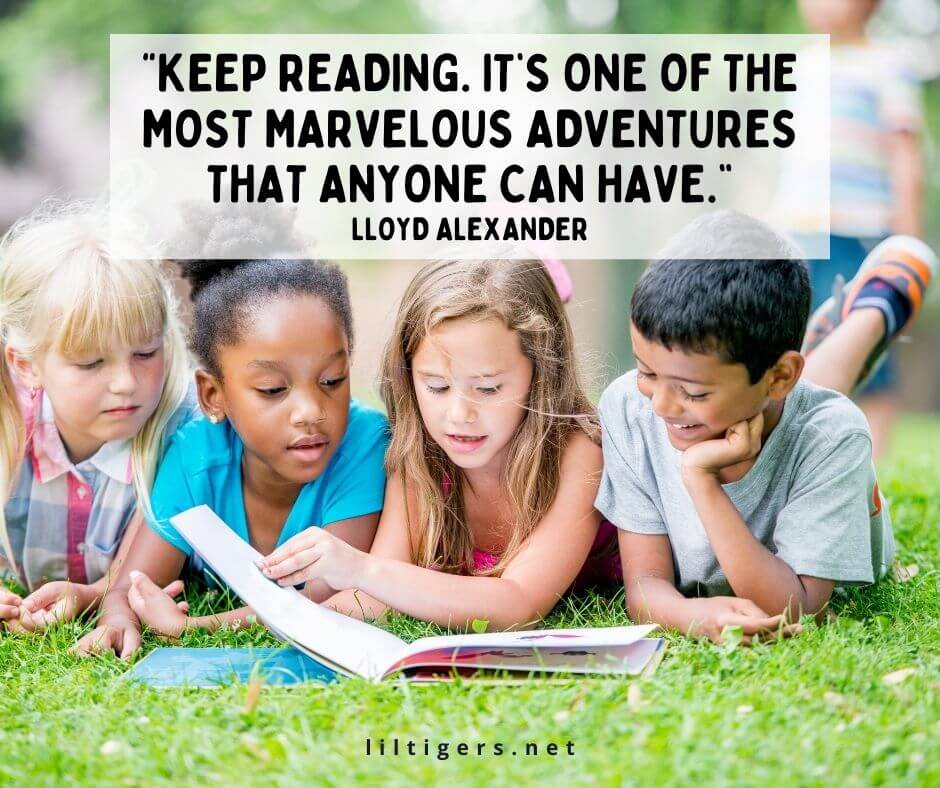 "A good book is an event in my life."

Stendhal
Best Reading Phrases
Next are our fun reading book phrases:
"I do not read a book; I hold a conversation with the author." – Elbert Hubbard
"Think before you speak. Read before you think." – Fran Lebowitz
"Few things leave a deeper mark on the reader than the first book that finds its way to his heart." – Carlos Ruiz Zafon
"Reading without reflecting is like eating without digesting." – Edmund Burke
"Books are the quietest of friends. They are the most accessible and wisest of counselors, and the most patient of teachers." – Charles W. Eliot
"There is no frigate like a book, to take us lands away" – Emily Dickinson
"When you lose yourself in a book the hours grow wings and fly." – Chloe Thurlow
"Books should go where they will be most appreciated, and not sit unread, gathering dust on a forgotten shelf, don't you agree?" – Christopher Paolini
"From an early age, books were my constant companions and my local library, a place I could find a new friend on every shelf." – Sarah Jessica Parker
"The dearest ones of time, the strongest friends of the soul: books." – Emily Dickinsonkennedy
"In books, I have traveled, not only to other worlds but into my own." – Anna Quindlen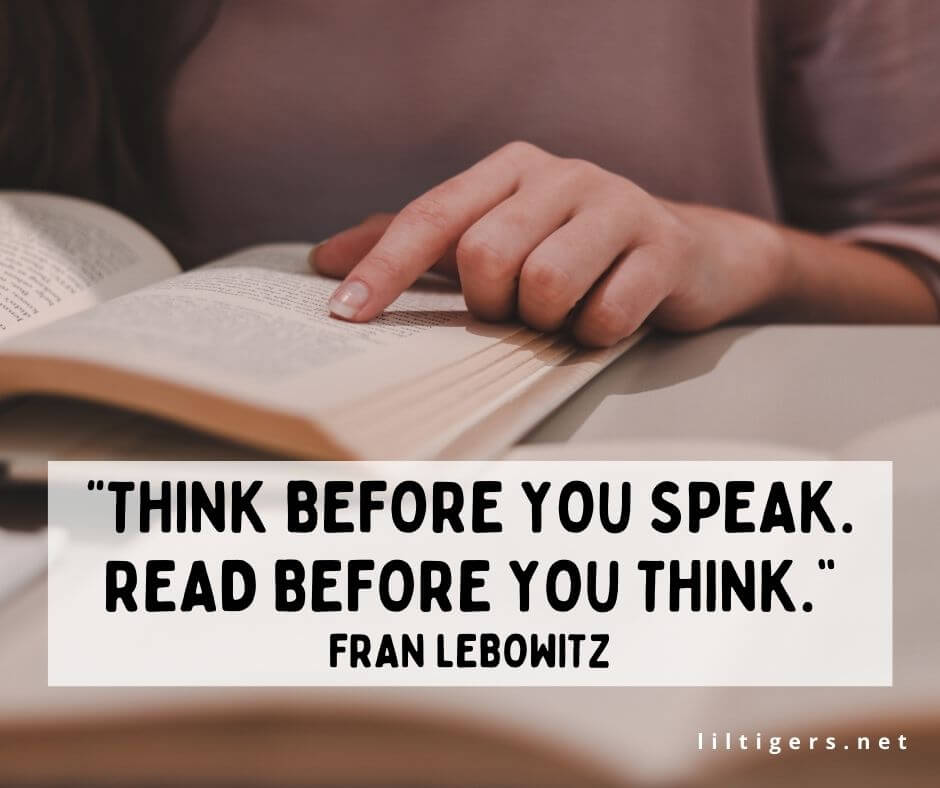 "Reading is an intelligent way of not having to think."

Walter Moers
Reading Quotes for Kids
How about the following quotes about reading for kids?
"Learning to read is the best thing that ever happened to you."
"Once upon a book."
"Open books and you will find answers."
"Reading is the key to learning" – Unknown
"You can find magic in every book."
"The more you read the smarter you get."
"I'm a part of everything that I have ever read." – Unknown
"My advice: Read, Read, Read"
"Be smart and keep reading."
"What are you waiting for? Time to read that book."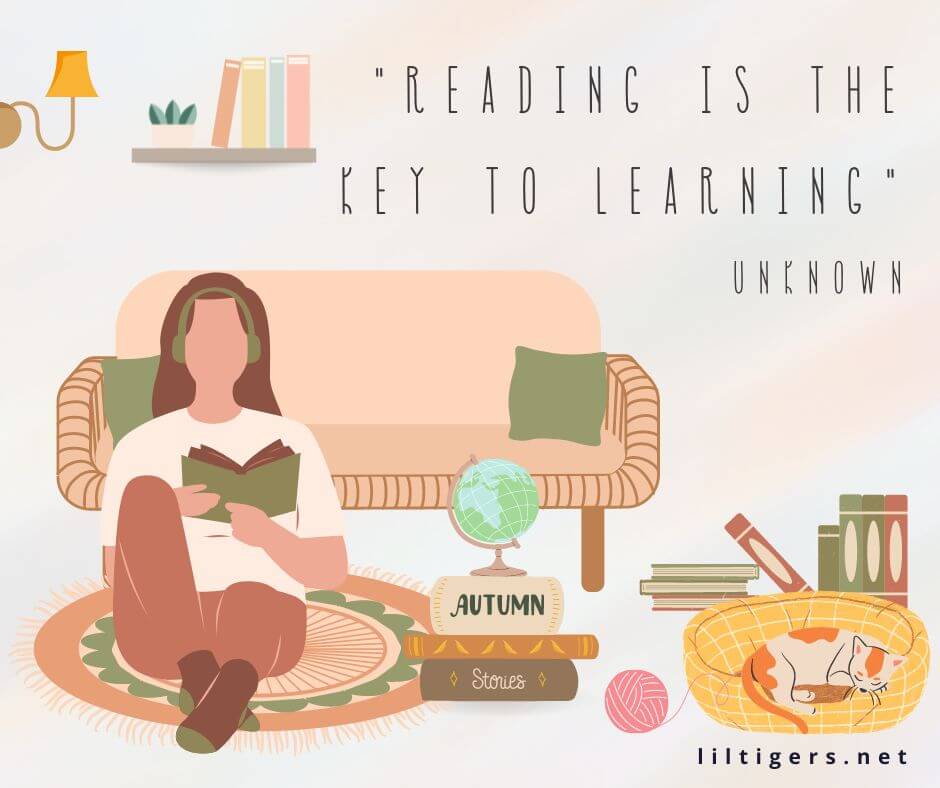 Short Quotes About Reading Books for Kids
Next are our reading quotes for kids, students, and adults:
"Reading one book is like eating one potato chip." – Diane Duane
"Reading is cool!"
"So many books, so many options."
"Life is too short. Spend it happy reading." – Unknown
"Sleep less, read more."
"All you need is a book."
"Be a book worm."
"Read a good book."
"I love books and so should you."
"When it rains books pick them up and read them."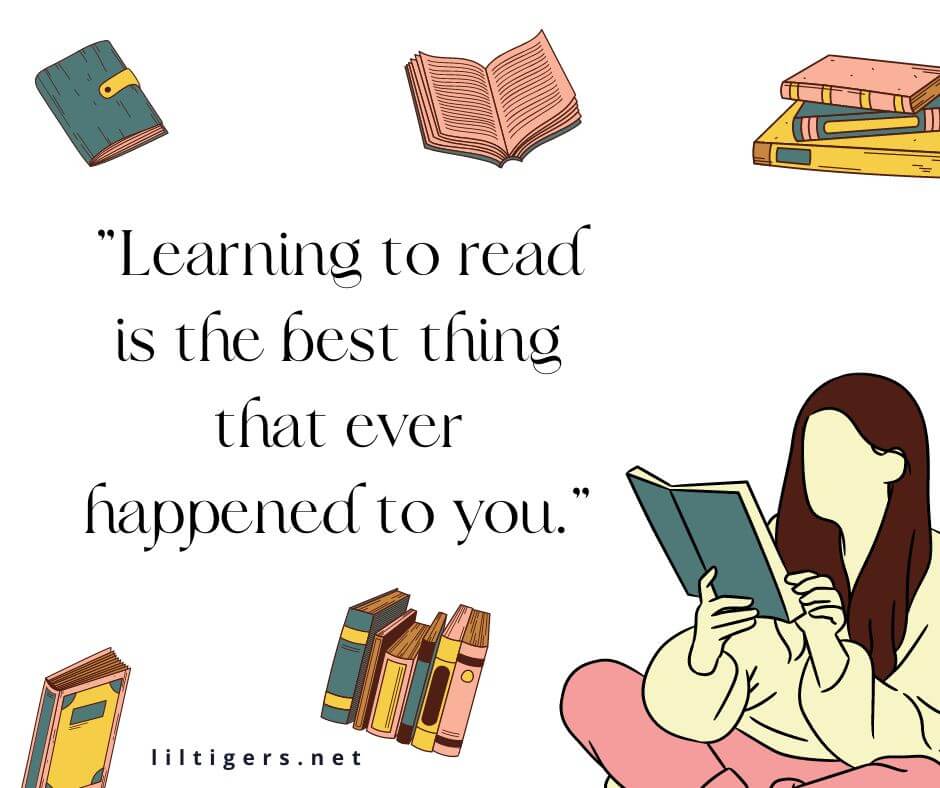 Motivational Reading Quotes
Some motivation never harms. Here are our reading quotes to motivate
"No entertainment is so cheap as reading, nor any pleasure so lasting. – Lady Montagu
"A book is a way for your imagination to be wild and free." – Unknown
"Kids lose themselves in books, they find themselves there too." – Lewis Keegan
"Whenever you read a good book, somewhere in the world a door opens to allow in more light." – Vera Nazarian
"Reading is essential for those who seek to rise above the ordinary." – Jim Rohn
"Books are not made for furniture, but there is nothing else that so beautifully furnishes a house." – Henry Ward Beecher
"A book is the most effective weapon against intolerance and ignorance." – Lyndon Baines Johnson
"It is not true that we have only one life to live; if we can read, we can live as many more lives and as many kinds of lives as we wish." – S.I. Hayakawa
"We read in bed because reading is halfway between life and dreaming, our own consciousness in someone else's mind." – Anna Quindlen
"Books to the ceiling, Books to the sky, My pile of books is a mile high. How I love them! How I need them! I'll have a long beard by the time I read them." – Arnold Lobel
"Let children read whatever they want and then talk about it with them." – Judy Blume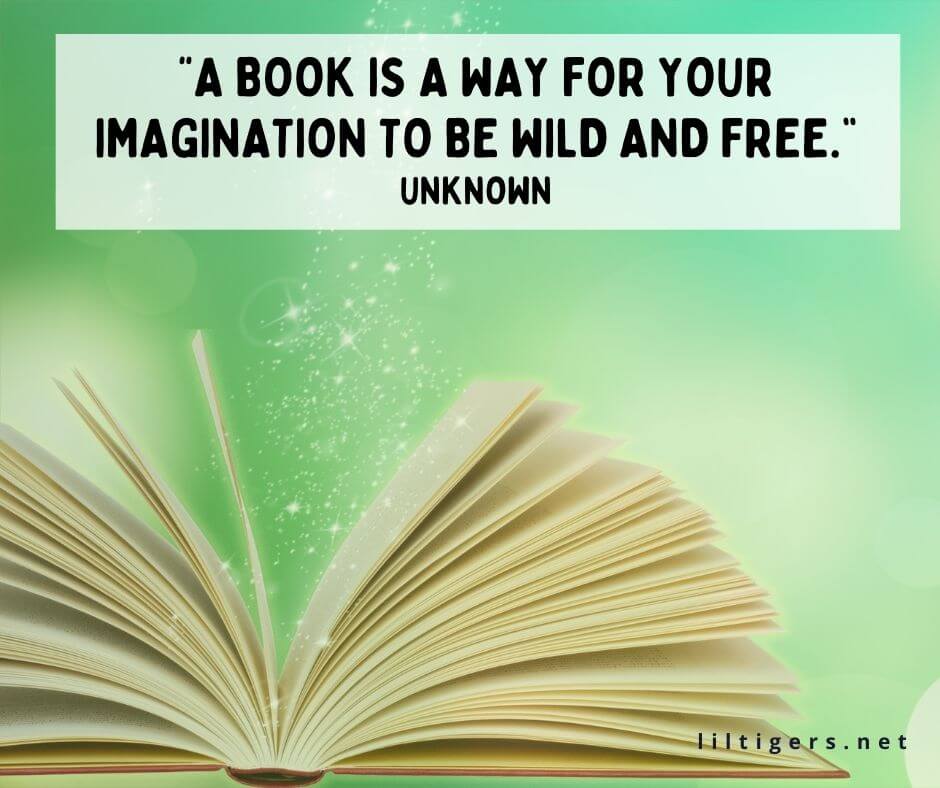 "Make it a rule never to give a child a book you would not read yourself."

George Bernard Shaw
Famous Reading Quotes
What do you think about these famous reading sayings?
"I kept always two books in my pocket, one to read, one to write in." – Robert Louis Stevenson
"The reading of all good books is like a conversation with the finest minds of past centuries." – Rene Descartes
"I will defend the importance of bedtime stories to my last gasp." – JK Rowling
"Man reading should be man intensely alive. The book should be a ball of light in one's hand." – Ezra Pound
"Reading is an exercise in empathy. An exercise in walking in someone else's shoes for a while." – Malorie Blackman
"Books are mirrors: you only see in them what you already have inside you." – Carlos Ruiz Zafón
"Read a thousand books, and your words will flow like a river." – Lisa See
"You can never get a cup of tea large enough or a book long enough to suit me." – C.S. Lewis
"If you want your children to be intelligent, read them fairy tales. If you want them to be more intelligent, read them more fairy tales." – Albert Einstein
"Reading, for me, is spending time with a friend." – Gary Paulsen
"A book is a version of the world. If you do not like it, ignore it; or offer your own version in return." – Salman Rushdie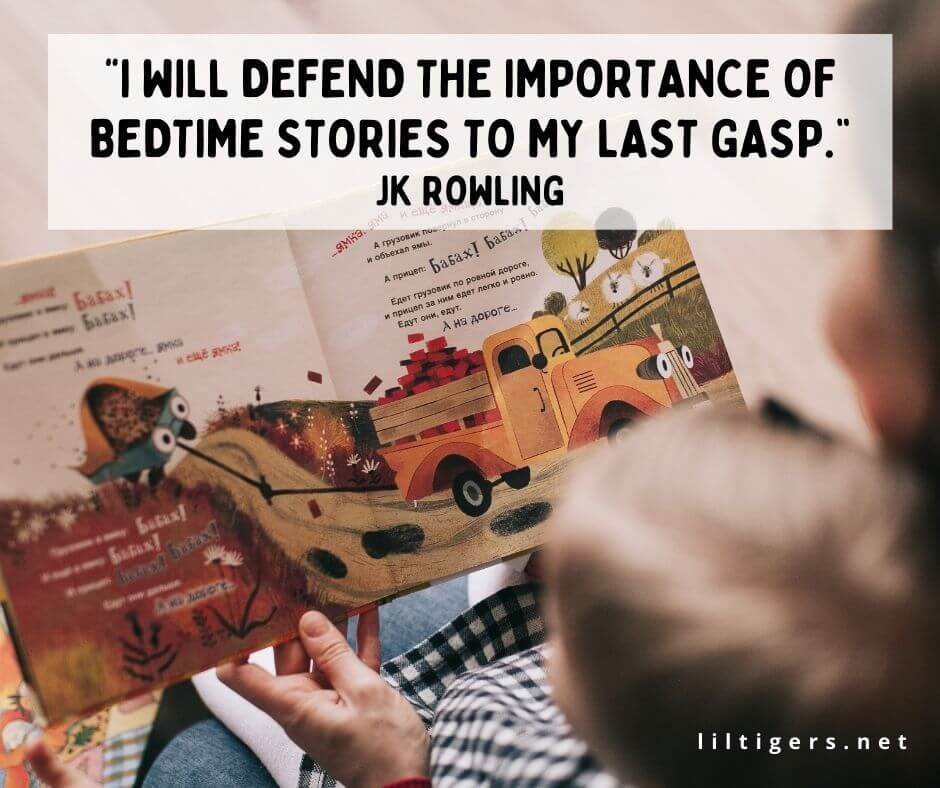 "No two persons ever read the same book."

Edmund Wilson
Funny Reading Puns
Do you like puns? Then you will love the following reading book puns:
"When I read, I feel free as a word."
"Baby I was born to tale."
"You can book-mark my words."
"I'm a read demon."
"Check out the latest edition to my collection!"
"After school, I go directly to tale."
"A good book really hits the plot."
"The work of ghostwriters is plot and paid for."
"I never met a book I didn't like."
"Don't go booking my heart."
"You will pay no fine if you return on time."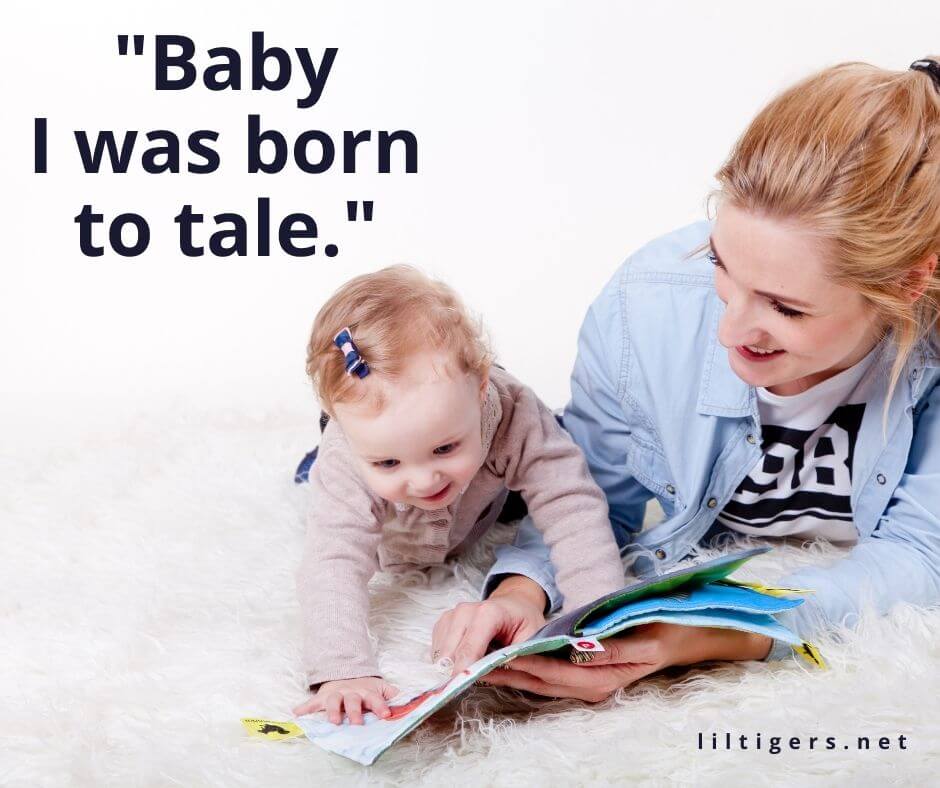 "Are you busy this weekend? I'm fully booked."

Unknown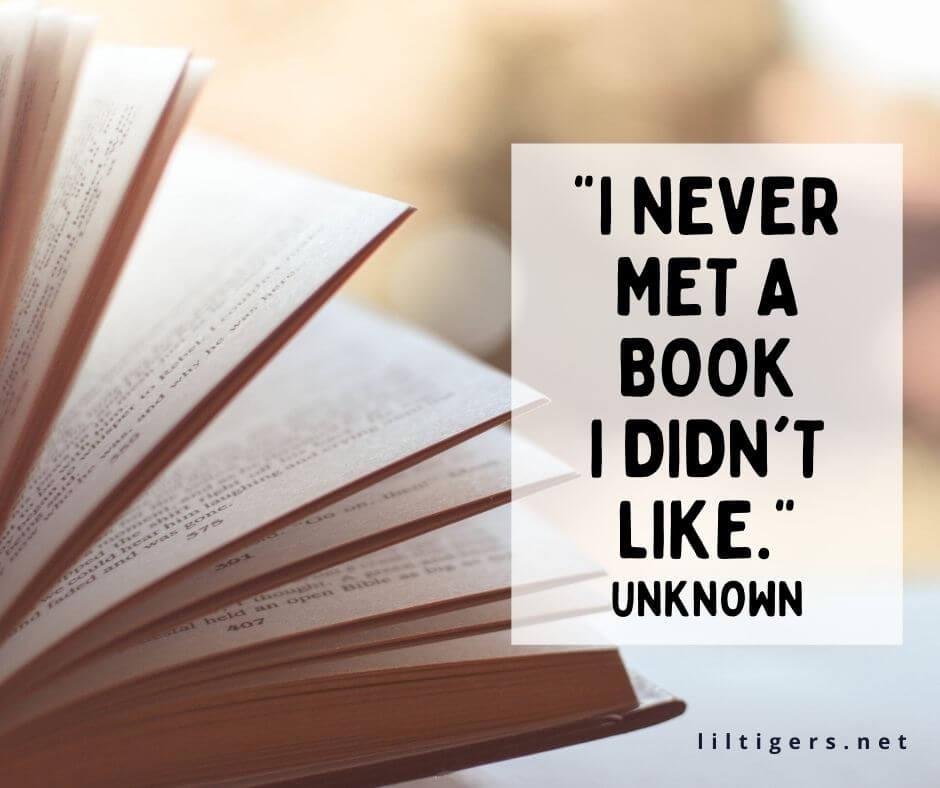 Fun Reading Captions
Last but not least are our funny reading captions:
"Between the pages of a book is a lovely place to be."
"I like to travel in the summer, which is why I read."
"This weekend is gonna be lit-erary."
"The best is when you find a book you can't put down."
"Reading is fun-damental."
"I decided to treat myself to a book!"
"I like big books and I cannot lie."
"Reading vibes only."
"Keep calm and read a book!"
"Bookmarks are for quitters."
"Reading makes me happy!"
"A library is full of new worlds to travel to."

Unknown
---
---
Our visual readers can check out our inspiring reading quotes for kids video here:
More Quotes
I also like to introduce you to the following quotes for kids:
Fun Reading Activities
After you are done with these cute reading quotes and sayings, go check out these matching activities next:
---
How to Download Your Free Printable Reading Quote Lunch Note PDF
Sign up here for our newsletter and you will receive the link to our free printable reading book quotes.
Already a subscriber? Don't worry, no need to subscribe twice. I just updated our free printable library.
You can find our motivational quotes about reading printables there or check our latest newsletter for more information.
If you have any questions, please do not hesitate to reach out to me. I m happy to help!
Pin Our Inspiring Reading Quotes for Kids
Don't forget to save our 170 Best Quotes About Reading for Kids on Pinterest for later! Be sure you are following along with Lil Tigers here.
Now I would like to hear from you!
Which quotes on reading books did you like? Did you find a better one?
Either way, let me know by leaving a comment below right now.
I love to hear from you!