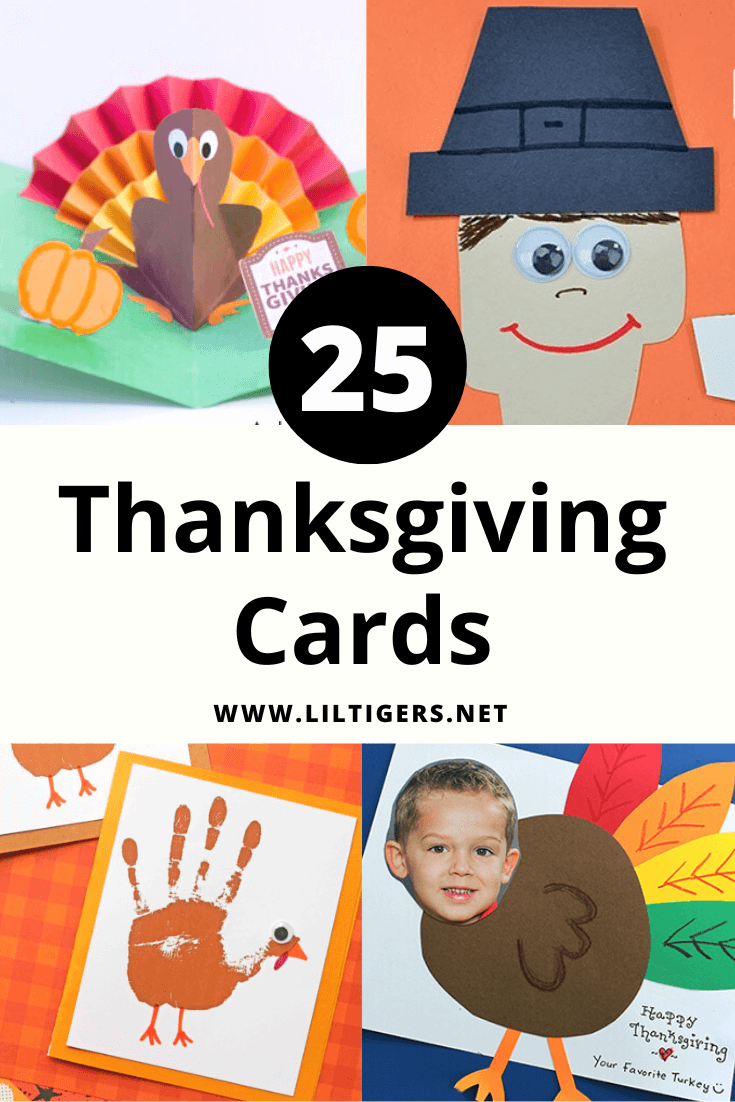 There are affiliate links in this post, meaning, at no additional cost to you, I will be compensated if you click through and take action. As an Amazon Associate, I earn from qualifying purchases.
DIY Thanksgiving Card Ideas and Thanksgiving Activities
Before we start with our homemade Thanksgiving cards let's check out some great Thanksgiving books you can read while crafting.
I also added some matching Thanksgiving greetings after our easy Thanksgiving card ideas and more Thanksgiving activities to explore.
Enjoy and don't forget to look at our matching activities at the end of our post!
Thanksgiving Books for Kids
My children love to hear a story while crafting.
For our Thanksgiving card tutorials, I found the following matching Thanksgiving books your children might enjoy!
Taylor the Thankful Turkey is an easy-to-read children's book about giving thanks and being grateful.
Little Critter is going to have a Thanksgiving he'll never forget! This 8×8 storybook is perfect for story time and includes a sheet of stickers!
Learn about the true spirit of gratitude and Thanksgiving with a storybook for kids.
Pookie and Mom get ready to welcome the whole family for Thanksgiving in this gentle and captivating board book.
From the bestselling How to Catch series comes a festive turkey tale and Thanksgiving book for kids!
Easy DIY Thanksgiving Card Ideas
I hope you enjoy the following card ideas for Thanksgiving!
DIY Thanksgiving Card Ideas
7 Cute Thanksgiving Greeting Card Sayings
So all you need for your Thanksgiving card DIY is a matching Thanksgiving message.
Go check out one of these great quotes and check out the full list of these 100 Best Thanksgiving Quotes for Kids here.
"Give thanks with a grateful heart!" – Unknown
"Not what we say about our blessings, but how we use them, is the true measure of Thanksgiving" – Unknown
"There is always something to be thankful for!" – Unknown
"Gratitude is the best attitude!" – Unknown
"Thanksgiving was never meant to be shut up in one day!" – Unknown
"If you want to find happiness, find gratitude!" – Unknown
"You are all I need on Thanksgiving!" – Unknown
You also might find these Giving Quotes, Gratitude Sayings, Generosity Phrases, or Thankful Captions fitting for your DIY Thanksgiving cards. Have a look!
Easy Thanksgiving Activities
Did you enjoy these handmade Thanksgiving card ideas? Don't worry the fun does not have to end.
Here are more great Thanksgiving arts and crafts projects for you and your kids to explore:
If these weren't enough go check out our list of 15+ Best Thanksgiving Activities or 30 Best Friendsgiving Game Ideas next.
Pin these Easy DIY Thanksgiving Cards
Stay Updated