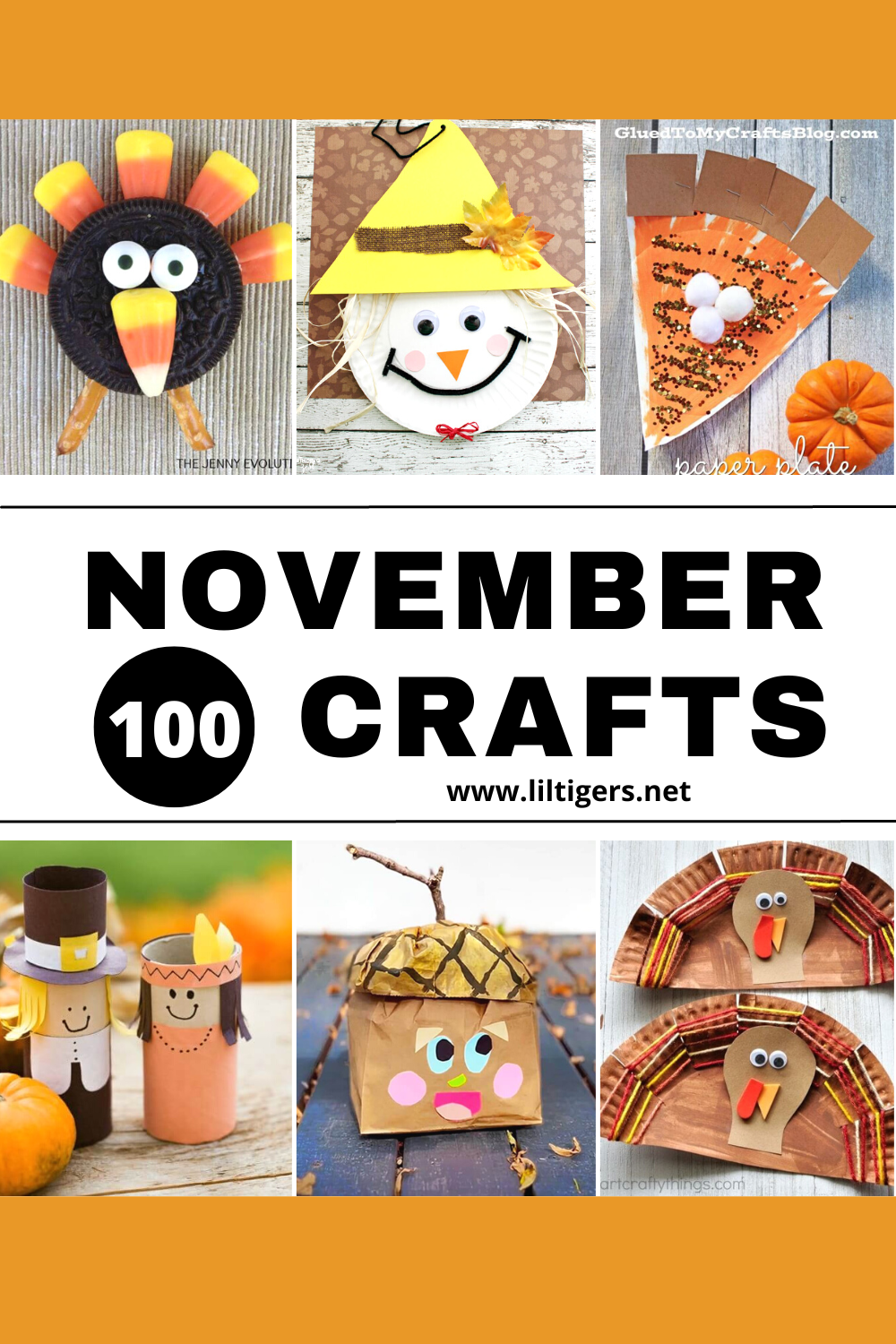 There are affiliate links in this post, meaning, at no additional cost to you, I will be compensated if you click through and take action. As an Amazon Associate, I earn from qualifying purchases.
7 Fun Month of November Facts
After the mood is set how about some November facts to explore?
Here are 7 Facts about November for you:
November is the last full month of autumn
The United States starts daylight saving time on the second Sunday in March and ends on the first Sunday in November.
November was the ninth month of the ancient Roman calendar and has retained its name from the Latin novem, meaning "nine."
The flower for the month of November is the chrysanthemum.
Scorpio and Sagittarius are the astrological signs for November.
In November we celebrate All Saints Day, Veterans Day, and Thanksgiving.
Fun days are: National Men Make Dinner Day and National Sandwich Day.
These and more interesting facts about the month of November can be found here.
November Books for Kids
As many of you know by now, every craft project or homeschool lesson comes with a list of matching book ideas on my blog.
Here is a list of adorable books for the month of November:
With lyrical language and rich, cozy paintings this book captures the cherished moments of this autumn month, the moments we spend together, and the ones we witness in the world around us.
This Thanksgiving book for kids teaches us about coming together with our loved ones and giving thanks for all that we have.
The Leaf Thief book is a funny picture story that teaches kids about autumn, adapting to change, and the seasons.
The people of Squawk Valley find themselves without a turkey for their Thanksgiving feast. It is time to hatch a plot to lure one into town.
Porcupine can't wait to share Fall Feast with her woodland friends. Unfortunately, everyone is missing an ingredient to bake their specialty. Let's find out what she will do about it!
Kids November Quotes
Here are 7 November Quotes for your celebration or craft project:
"Hello, November! Thank you for reminding us we have so much to be grateful for."
"November is the month to remind us to be thankful for the many positive things happening in our life."
"Hello, the month of November is here."
"Fallen leaves lying on the grass in the November sun bring more happiness than the daffodils." —Cyril Connolly

"You are mine, November. Until the day your leave this earth, you are mine".

"Hello, November! Bring more happiness and peace in our lives."
"By October, thanks for the memories. Hi November, I look forward to making new ones."
These and 100 more Inspirational November quotes can be found here.
100+ Best DIY November Crafts for Kids
November is about to start and the weather is getting colder outside.
Here are some easy crafts for November to do at home or in a group setting.
Our list of handmade November Crafts includes hedgehog, turkey, apple, leaf, and scarecrow crafts. You will find November printables and other November activities for kids.
Let's have a look at our November arts and crafts projects now.
November Crafts for Toddlers
Let's start off with some easy toddler November craft projects.
Here are some great ideas for younger children!
Easy Toddler November Crafts
Let's start off with some sensory leave activities since November is the last month of fall.
In this November craft post, you can help your kids explore changing leaves!
Even though thanksgiving is over pumpkins are still popular till Thanksgiving.
Here are some really cool no-carve pumpkin ideas. This way your toddlers do not get hurt by carving.
Leaves are falling from the tree and they are everywhere.
Here are some great leaf art ideas to play for your children with.
At every pumpkin patch, you will find a cool sensory bin.
Learn here how you can make one by yourself at home!
Photo Credit: mommyevolution.com
Bring your child in on the fun with some these easy Candy Corn Turkey Cookies and craft with food rather than paper supplies.
In case the ideas above weren't enough sensory ideas for you.
Go check out these fun November sensory bin projects next.
Learn how you can make the coolest spider web with help of this crayon-resistant painting technique.
Or were you ever wondering what the white crayons are good for?
Photo Credit: teachingheart.net
This is a pretty simple November paper plate craft.
Let your toddlers turn a plain paper plate into a fun scarecrow. They will enjoy it!
Photo Credit: www.gluedtomycraftsblog.com
The month of November also brings us to Thanksgiving.
With this special holiday, pilgrim and American Indian crafts become popular again.
Here is a super easy teepee craft for you.
Photo Credit: www.gluedtomycraftsblog.com
And what do you do at Thanksgiving? Eat turkey and pumpkin pie.
Let your toddlers make their own pie out of a paper plate and introduce pretend play to them with this cool toddler November craft.
Photo Credit: notjustasahm.com
Teach kids about the first Thanksgiving with these fun coloring pages!
These free printable turkey and pilgrim coloring pages remind families of the blessings of the holiday season.
Photo Credit: imaginativehomeschool.blogspot.com
A simple craft to celebrate fall colors, this tree only requires paper, a pencil, paint, and cotton swabs.
Preschooler November Crafts
Preschoolers can be challenged to improve their motor skills. Try one of these November preschool crafts with them at home or in your classroom!
DIY November Preschool Crafts
Did you enjoy our November craft ideas for kids?
Then go check out our popular Winter activities next. How about our Winter Hat Craft Template, Easy Mitten Templates, or Snow Glob Printables?
November Crafts for Kindergarten
Your child is already in Kindergarten? Then the following kindergarten November crafts are perfect for them:
Fun Kindergarten November Crafts
In case you are a visual learner, also get inspired by the following craft ideas for November:
Pin these Simple November Arts and Crafts
Don't forget to save these 100+ November Activities for Kids on Pinterest for later! Be sure you are following along with Lil Tigers here.
---
Stay Updated