Are you looking for new fall activities for kids? Then you are at the right place. Try these 15 fun autumn activities. Your kids will love them.
Let's dive right in!
Fall Nature Crafts and Activities
Autumn is one of my favorite seasons, especially on warm Indian summer days. Nature provides so many opportunities for all kinds of indoor and outdoor activities and fall arts and crafts.
Take a look at these 15 amazing fall autumn activities for kids. You will find everything from Halloween pumpkin ideas, Thanksgiving centerpieces, STEM activities, to sensory play, outside games, and hunts with free printables.
Enjoy!
Please note that all fall activity step-by-step tutorials can be found by clicking on the project's name. It will lead you directly to the instructions!
By Lil Tigers
Did you try to paint with salt yet?
You should give it a try it is so much fun. Click through now and see the full step-by-step tutorial and get your free fall printables.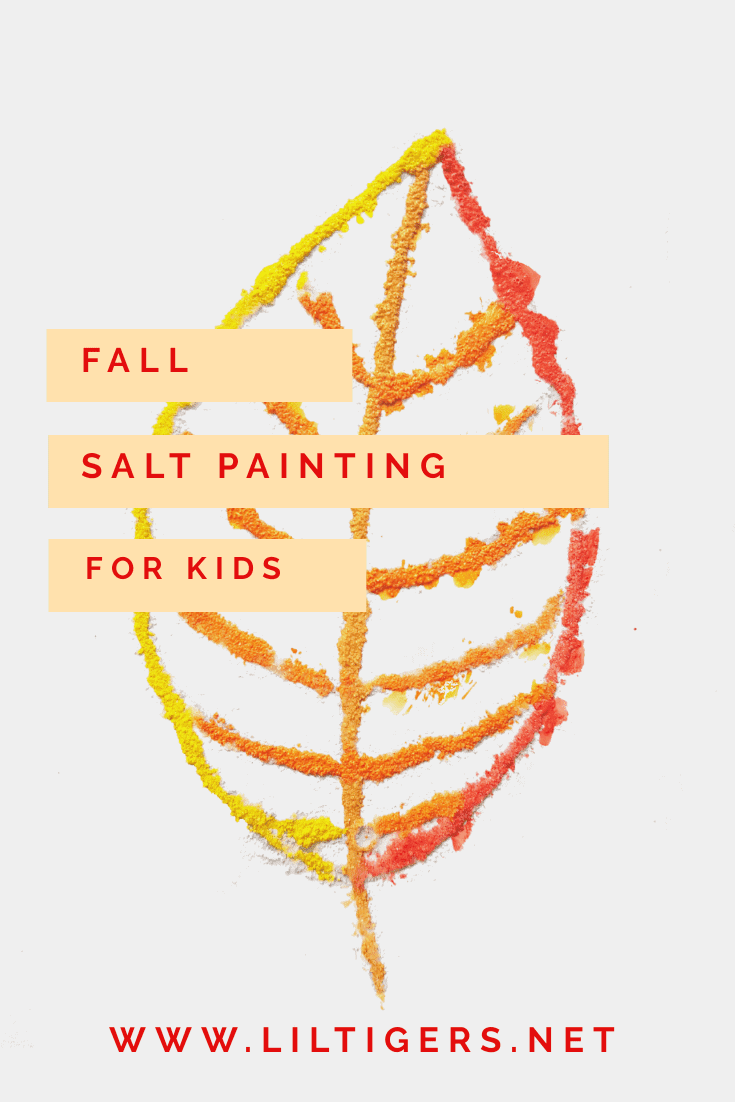 By Craft and Sparkle
Lemonade stands are out, donut stands are in!
Keep the kids outside this fall by setting up a donut sale. There's a cute donut wall along with apple cider for sale.
By Lil Tigers
Carving pumpkins can be rather difficult with smaller children. Why not try these 15 Easy Pumpkin Art Projects instead. Your kids will love them!
By Lil Tigers
Do you need to clean your yard off the leaves? Take your kids and make a game out of it.
See here which beautiful leave art pieces we created and read about the benefits of outdoor play.
Are you interested in more DIY Kids Activities, Arts & Crafts, and Easy Science Experiments?
Subscribe to our newsletter now and never miss an update on new ideas for kids or free printables!
Click here
By Lil Tigers
Do you like it spooky? Then try these 25 spooky Frankenstein crafts next.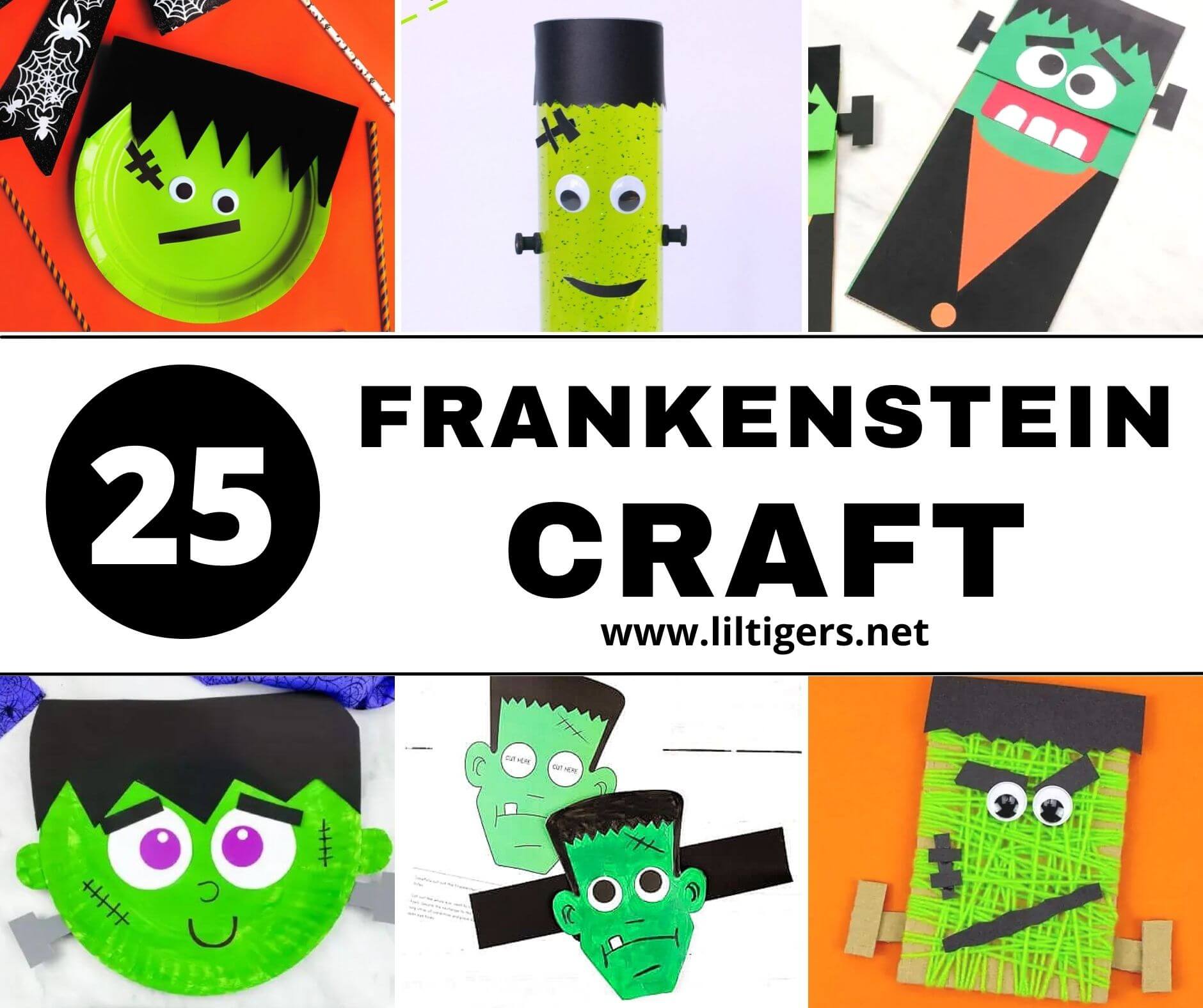 By Lil Tigers
Go check out our free bat templates and get ready for Halloween. They come with 6 great bat craft ideas to inspire you!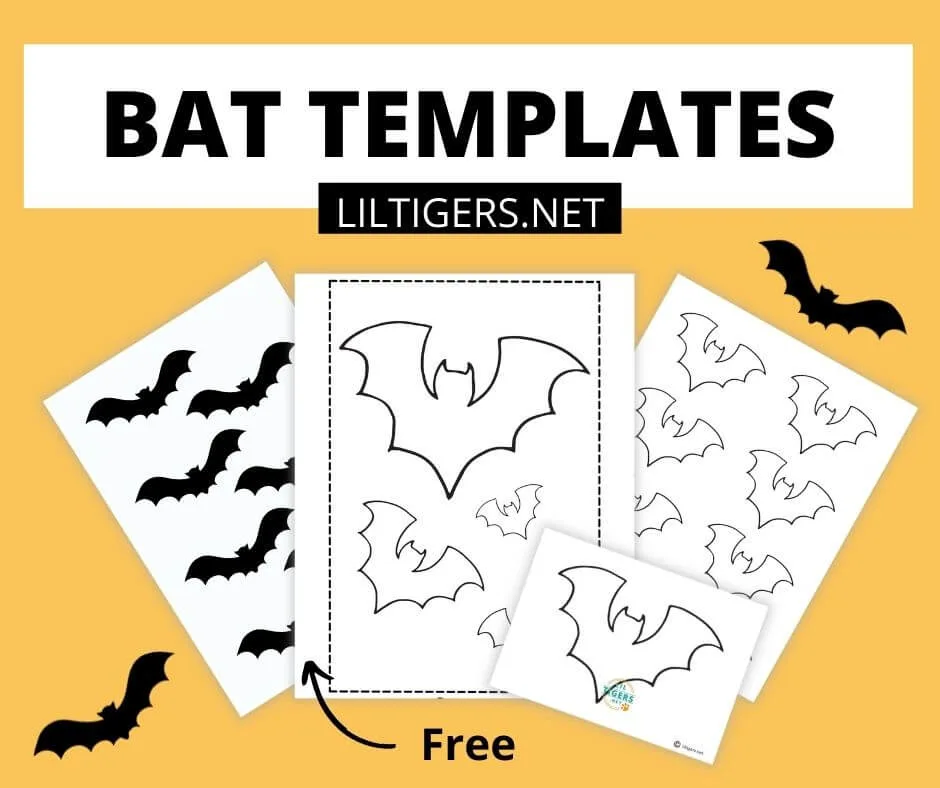 By Lil Tigers
Go get your free printable autumn bingo templates here and play for up to 10 players at once.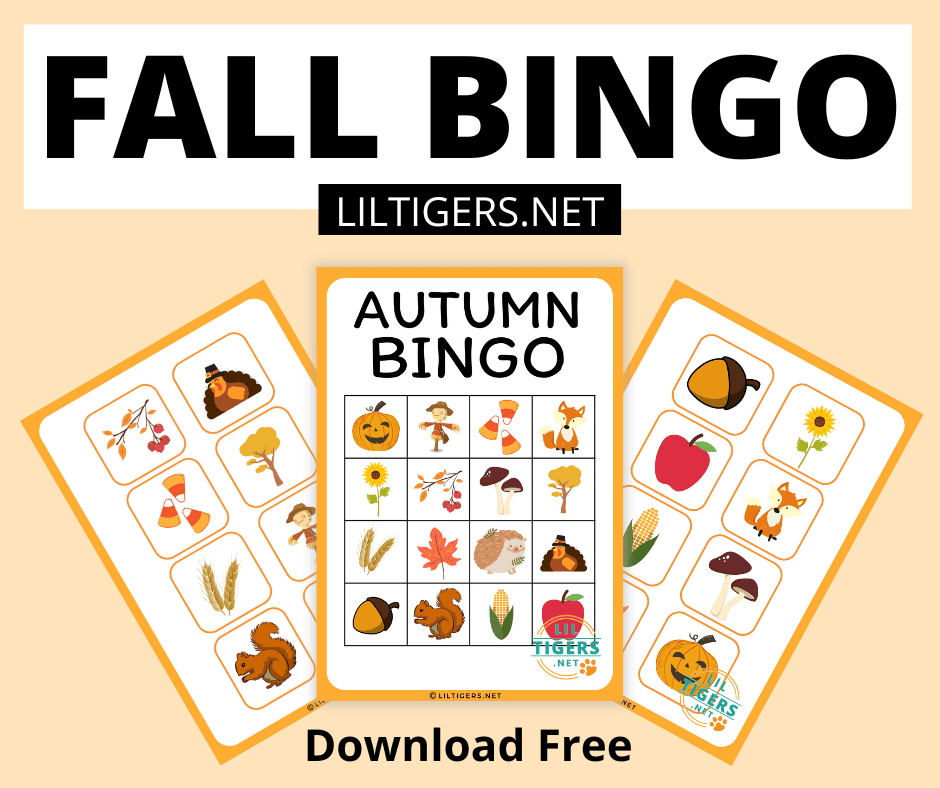 By Lil Tigers
Hedgehogs are a symbol for fall, so why not make a hedgehog craft next? Here are 25 easy projects to choose from.
In case you do decide to create a hedgehog card, go check out these matching 20 Cute Hedgehog Quotes for Kids.
Free Printable Squirrel Craft Templates
By Lil Tigers
Squirrels are such funny creatures. Go check these craft templates I made for you and get ready for fall.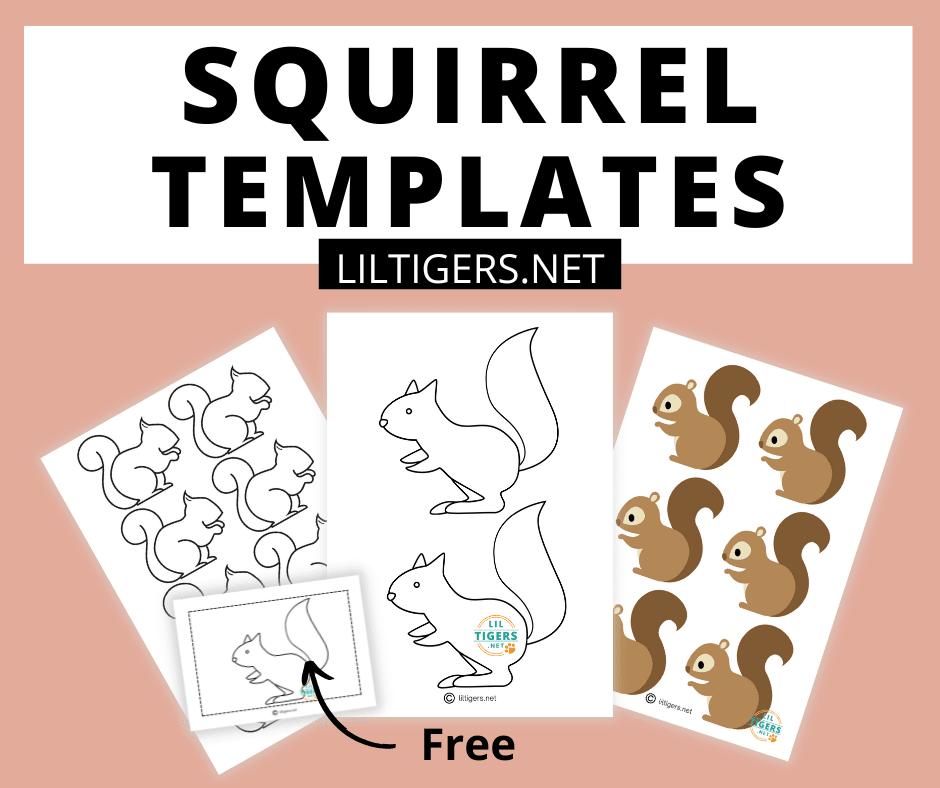 Hedgehog Printables
By Lil Tigers
During autumn you will see more hedgehogs again.
Here are hedgehog craft templates for you to get creative.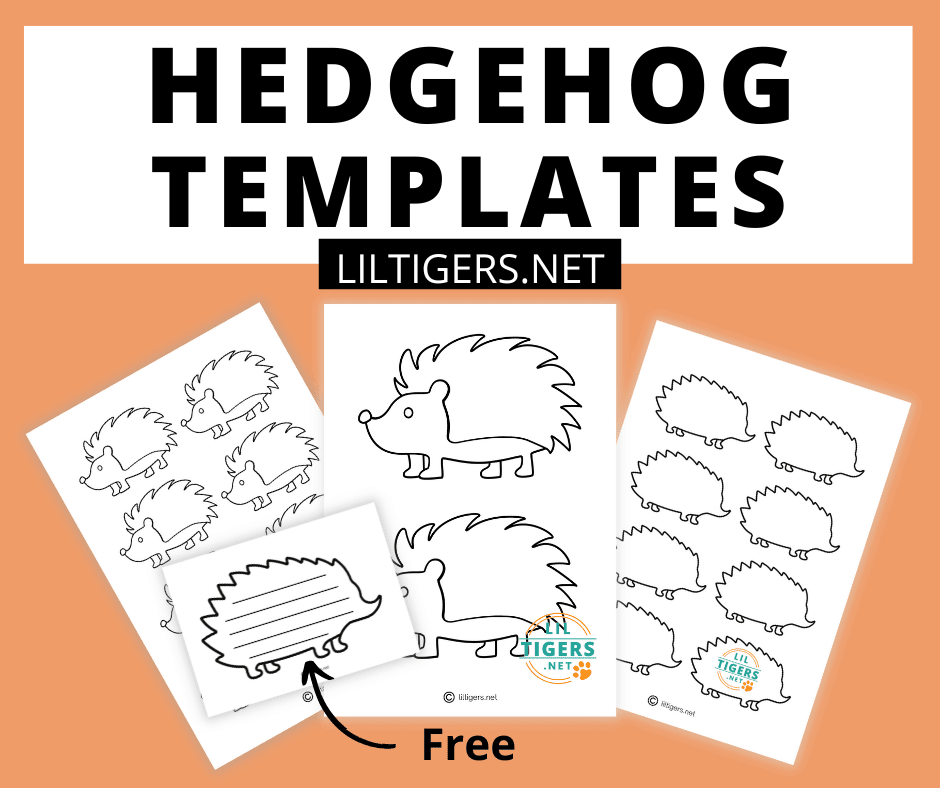 By Lil Tigers
Columbus Day is celebrated every year in October. Here are 20 easy Columbus Day crafts for toddlers, preschoolers, or Kindergarteners. Go check it out here.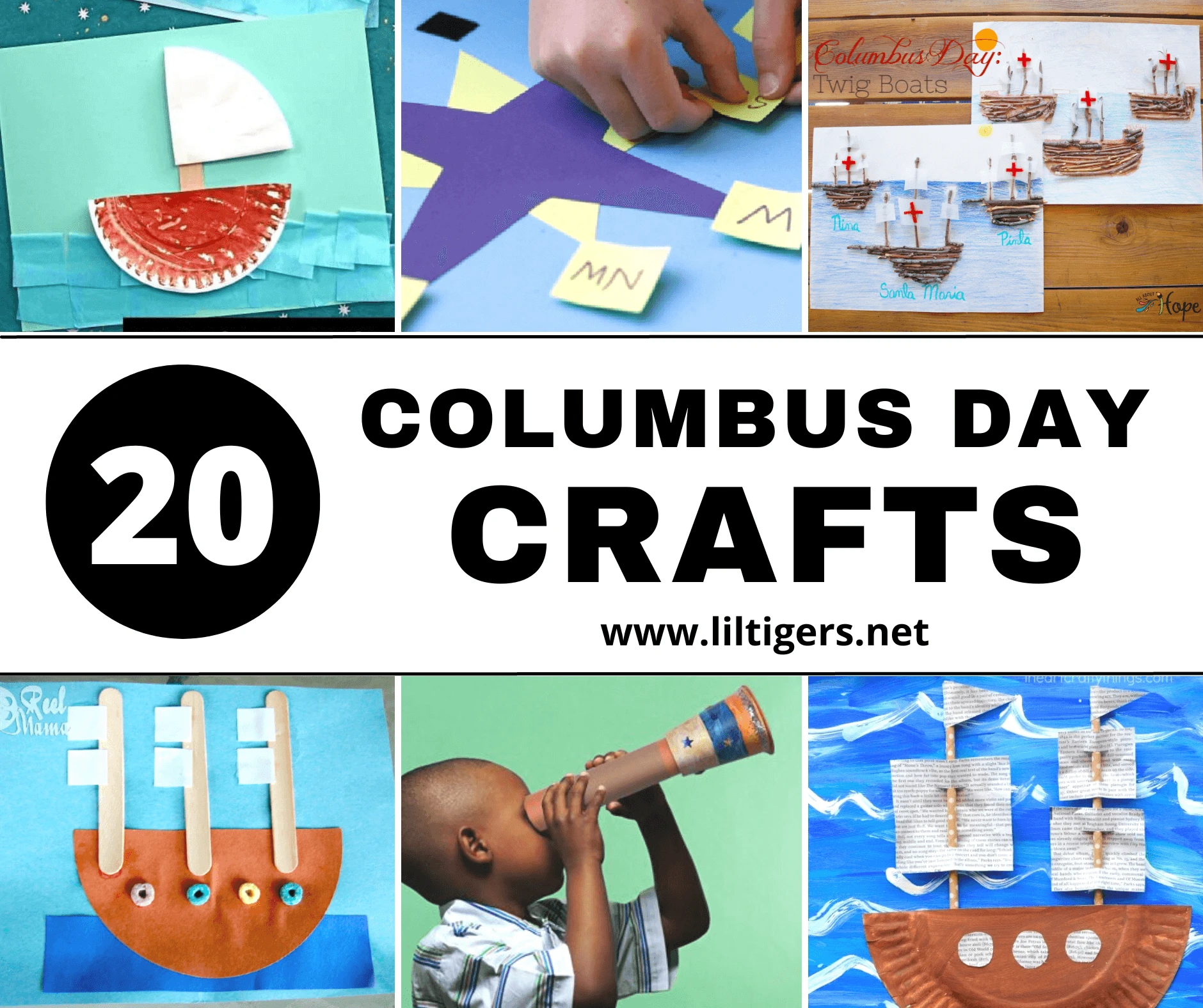 By Lil Tigers
Skeletons are perfect to decorate your house for Halloween. Here are 25 fun skeleton Halloween crafts. Give them a try!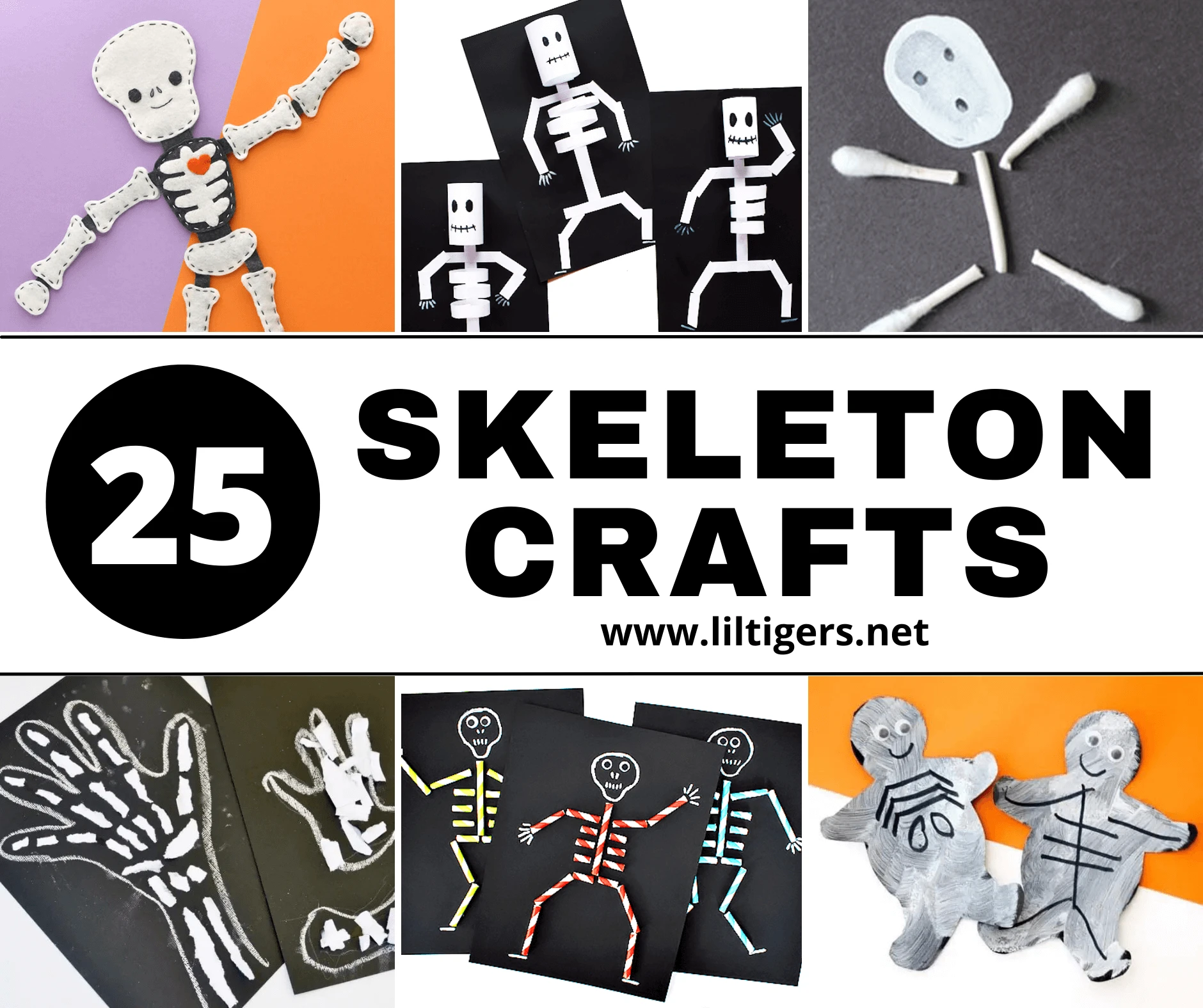 By Lil Tigers
Go check out one of these 100+ Pumpkin Craft ideas and get inspired for your next fall project.
By Lil Tigers
Why not have your own pumpkin patch gathering in your backyard or at school? Here are 15 great ideas for you to set up.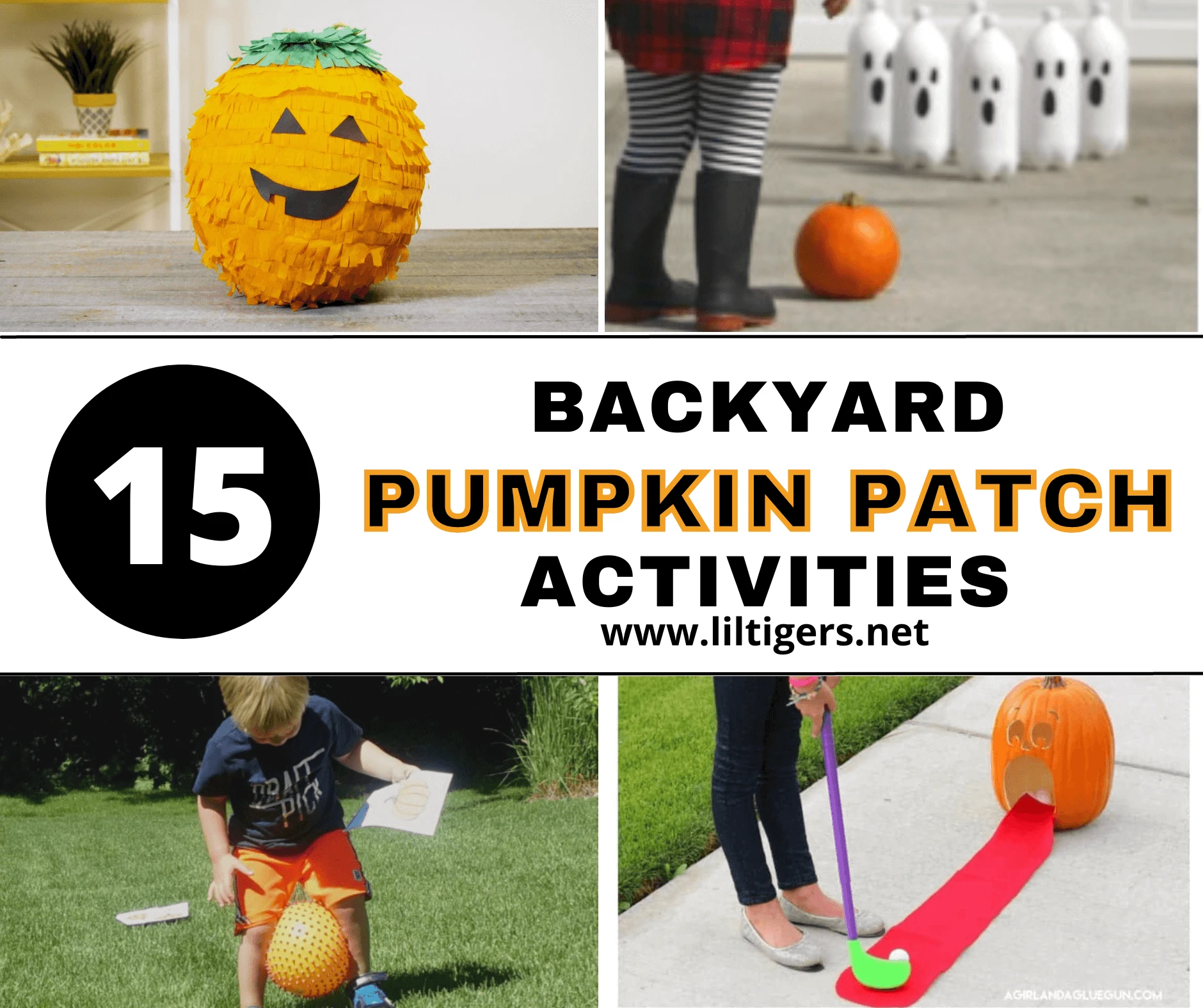 By Lil Tigers
Go check out these 100 Best October crafts for kids this fall. I m sure there are plenty of craft ideas for you to choose from.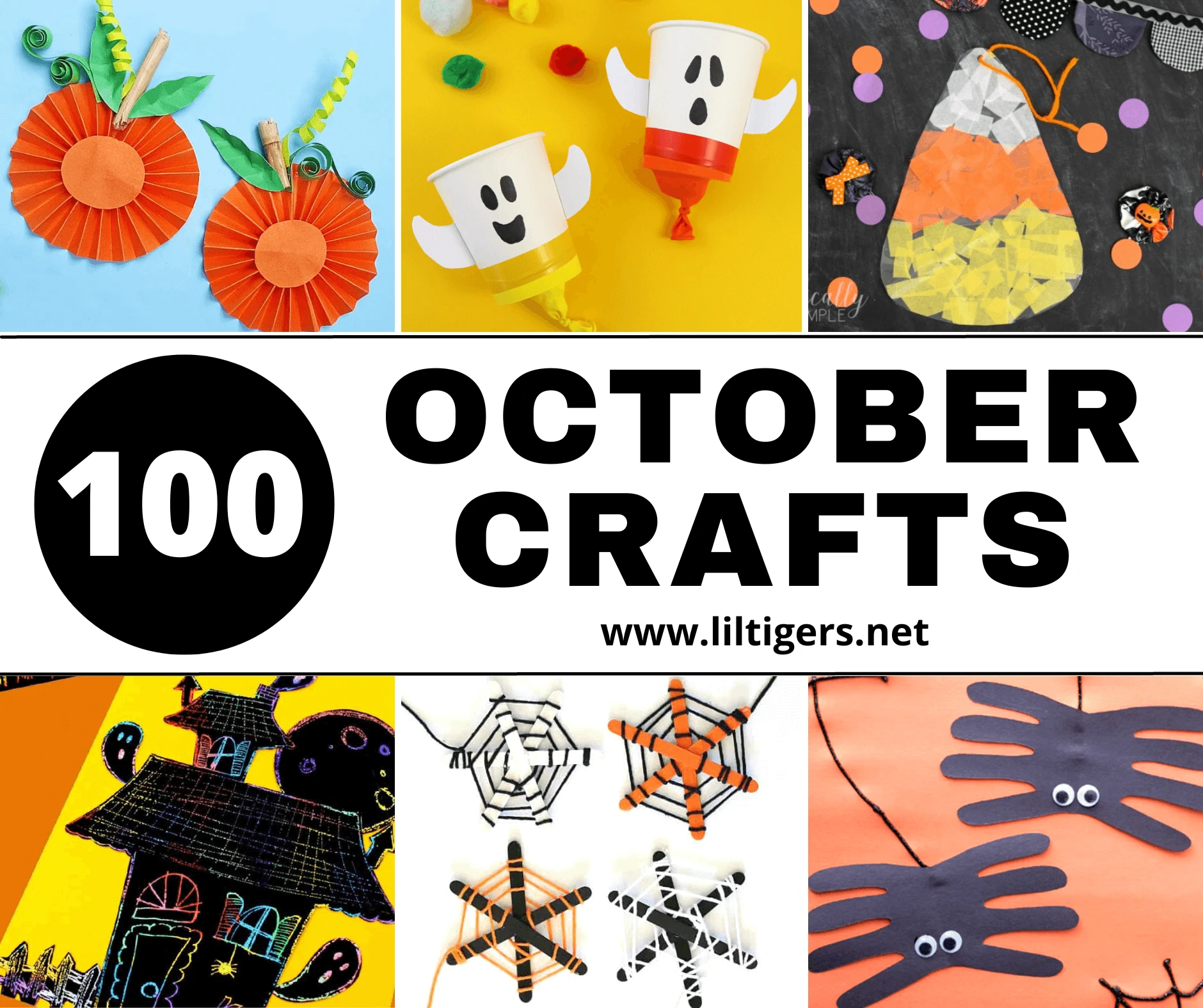 By Champagne & Sugarplums
This paper bag kid's craft is so much fun from start to finish! Begin by painting a paper towel roll and finish by adding a fun swing under some paper bag leaves.
By Lil Tigers
It is getting colder outside and the days are shorter, fall has arrived. It is the perfect opportunity to try this hands-on changing leaves sensory activities with your kids.
By Lil Tigers
The next time you go on an autumn walk, go collect acorns as well. You can use them for crafting together with our adorable acorn templates. In the link above you can download our printables for free and get inspired by 6 acorn crafts. Enjoy
By Lil Tigers
Next, go check out these great fall festival games for the whole family and organize your own fall gathering.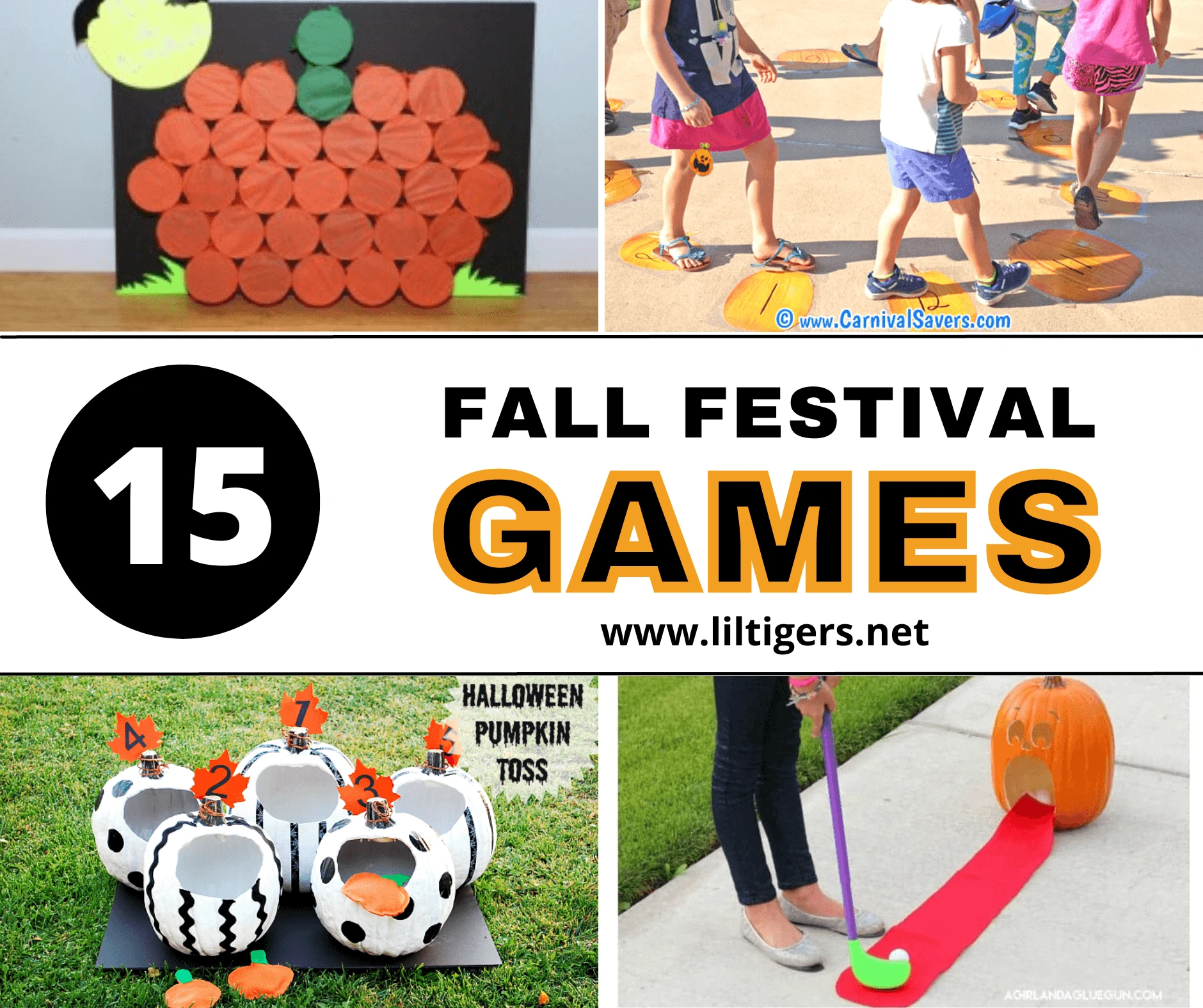 By Lil Tigers
Go check out this easy Halloween bingo game for kids. It comes with 10 different game boards to play with your family, friends, or classmates.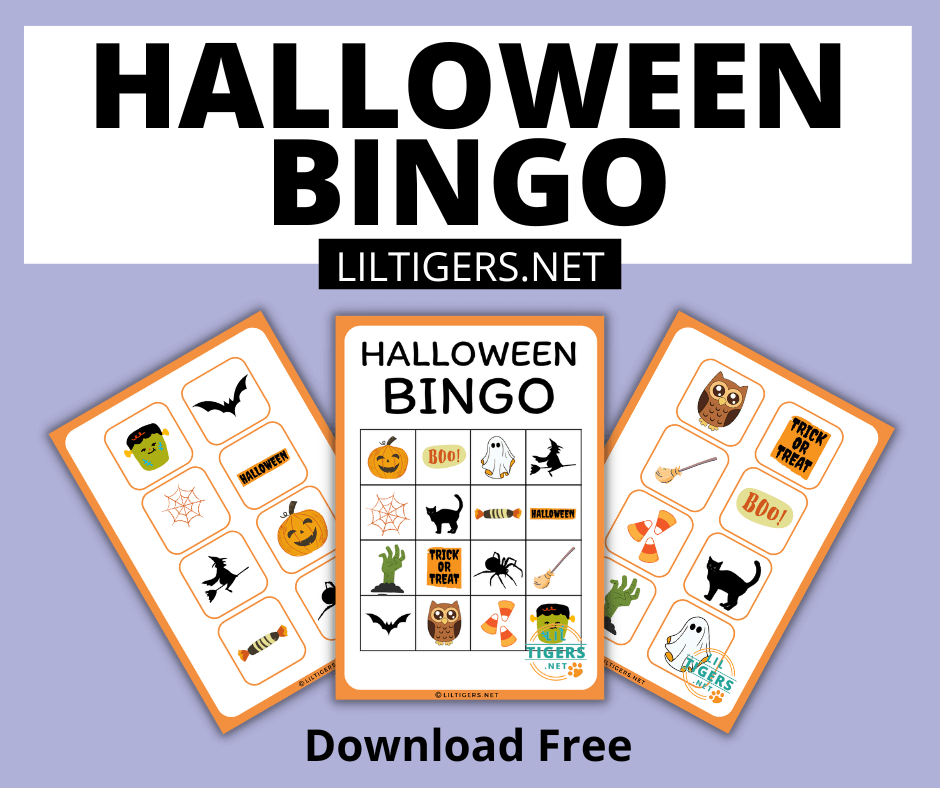 By Lil Tigers
Fall is the perfect time for pumpkin patches and visiting farms. So why not integrate this into your arts and craft projects?
Here are 9 awesome farm animal activities for kids. All the instructions can be found here!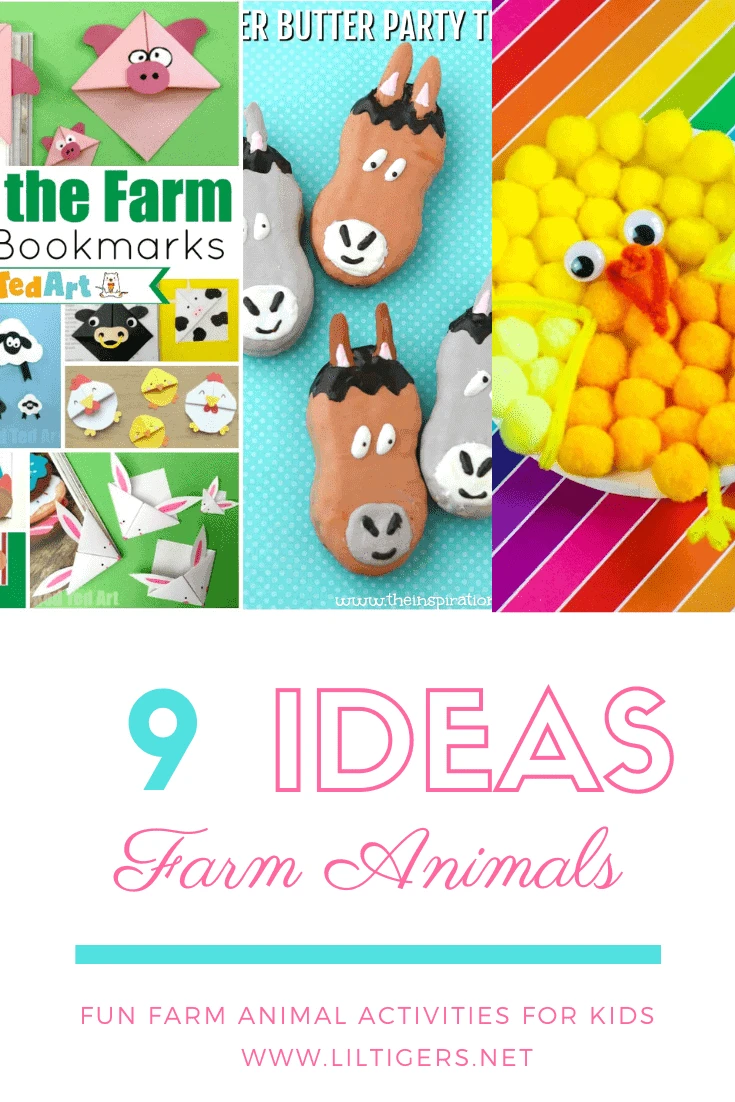 Thanksgiving is right around the corner. Check out our Sugar Skull Templates, October Quotes, November Wishes, Thanksgiving Scavenger Hunt, Turkey Glitter Jar, and 10 Fun Thanksgiving Activities next.
By Lil Tigers
Go for a nice walk and collect some chestnuts. They are fun to play with. Check out our three ideas.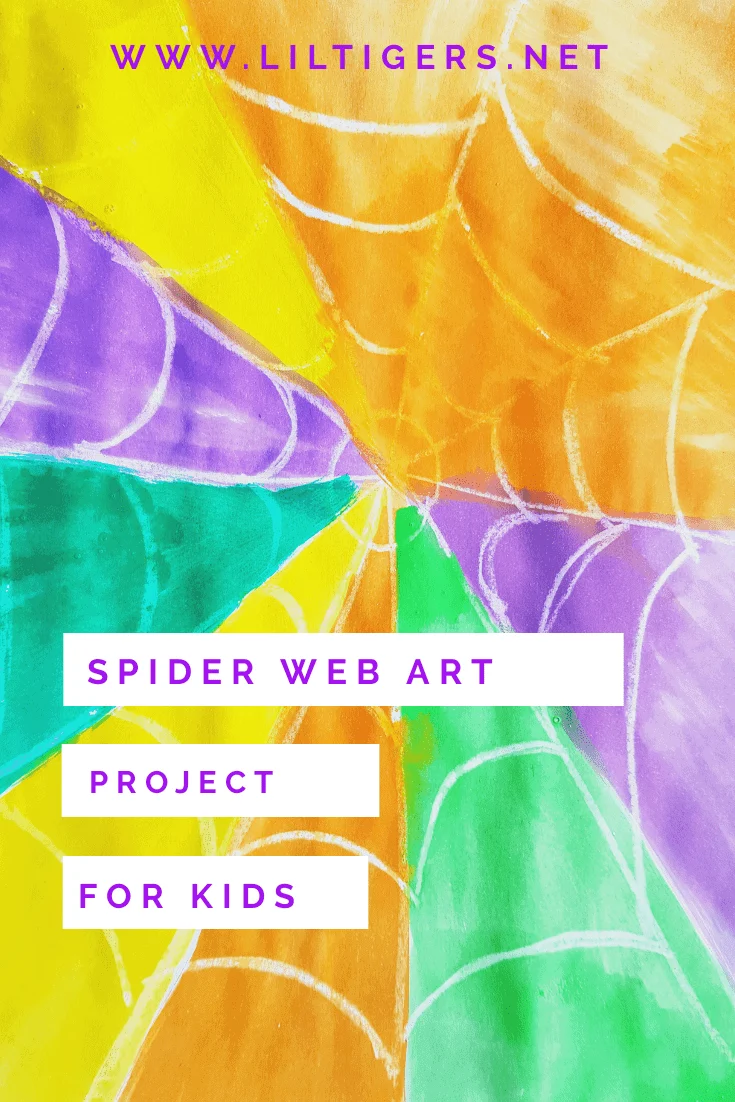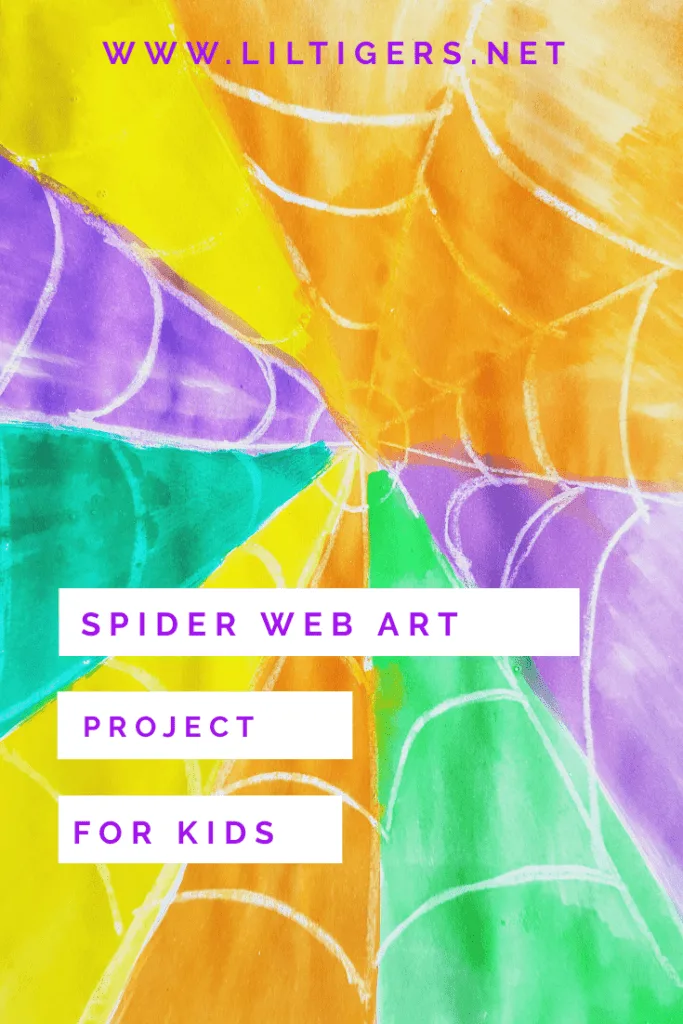 By Lil Tigers
Go for a nice walk and collect some chestnuts. They are fun to play with. Check out our three ideas.
By Lil Tigers
Apples are not only delicious to eat but also great for fall craft projects. Go check out our free apple craft templates and 6 amazing apple craft ideas here.
By Lil Tigers
Try one of these amazing fall sensory bins for toddlers and preschoolers and enjoy Indian Summers. See the full list in the link above!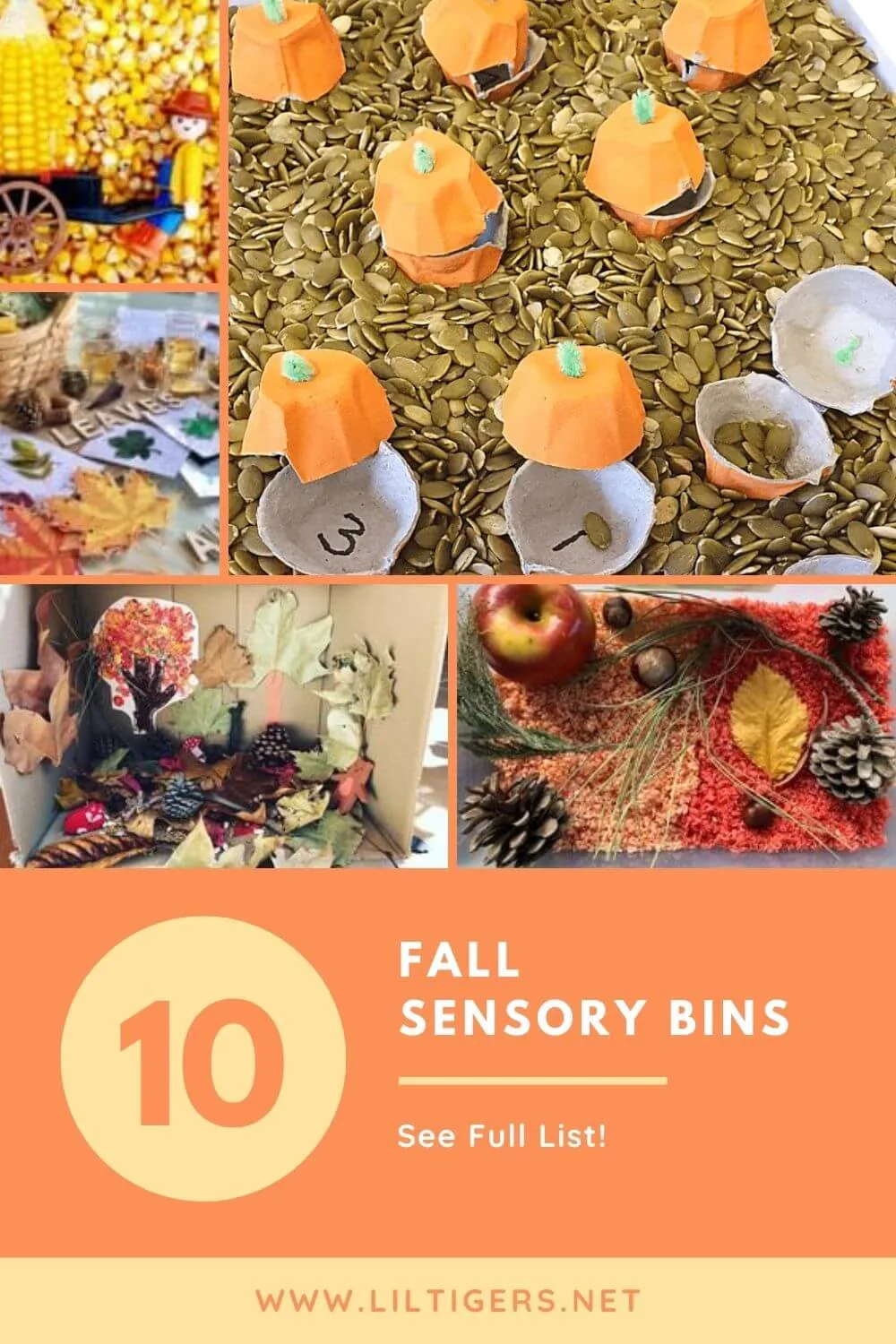 By Lil Tigers
Time to get spooky with this easy mummy template for your next preschool activity during fall and Halloween.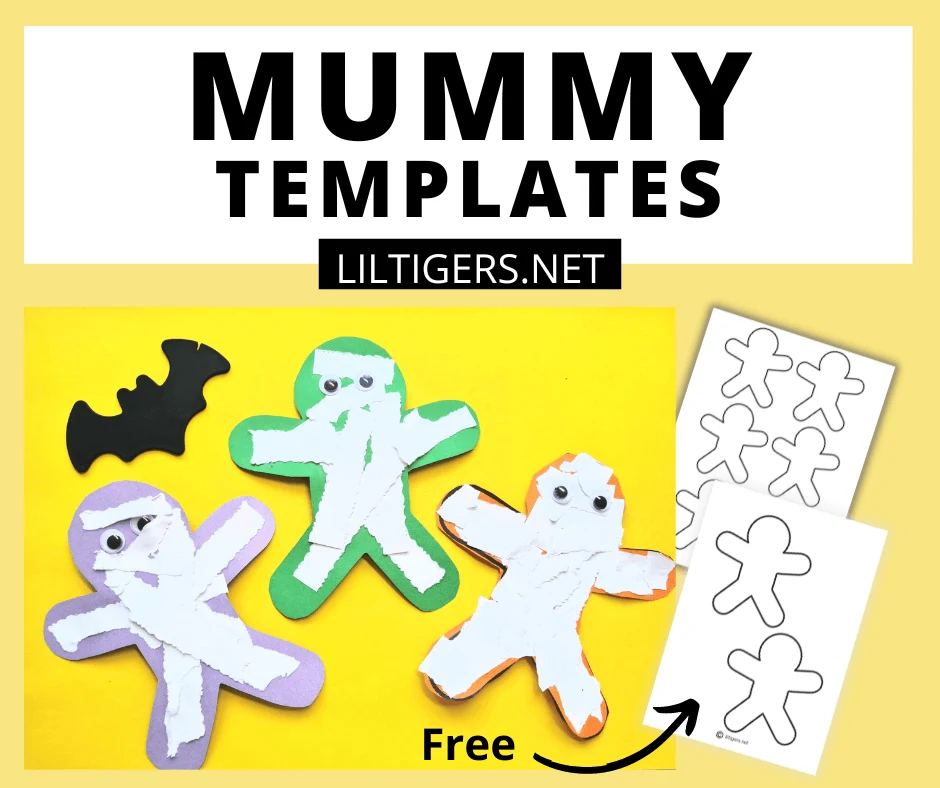 By Lil Tigers
It is time to decorate your front porch for fall. Why not try one of these adorable scarecrow crafts and get ready for autumn?
By Lil Tigers
If the leaves start to turn Halloween can't be far. So why not make one of these 20-friendly ghost crafts next?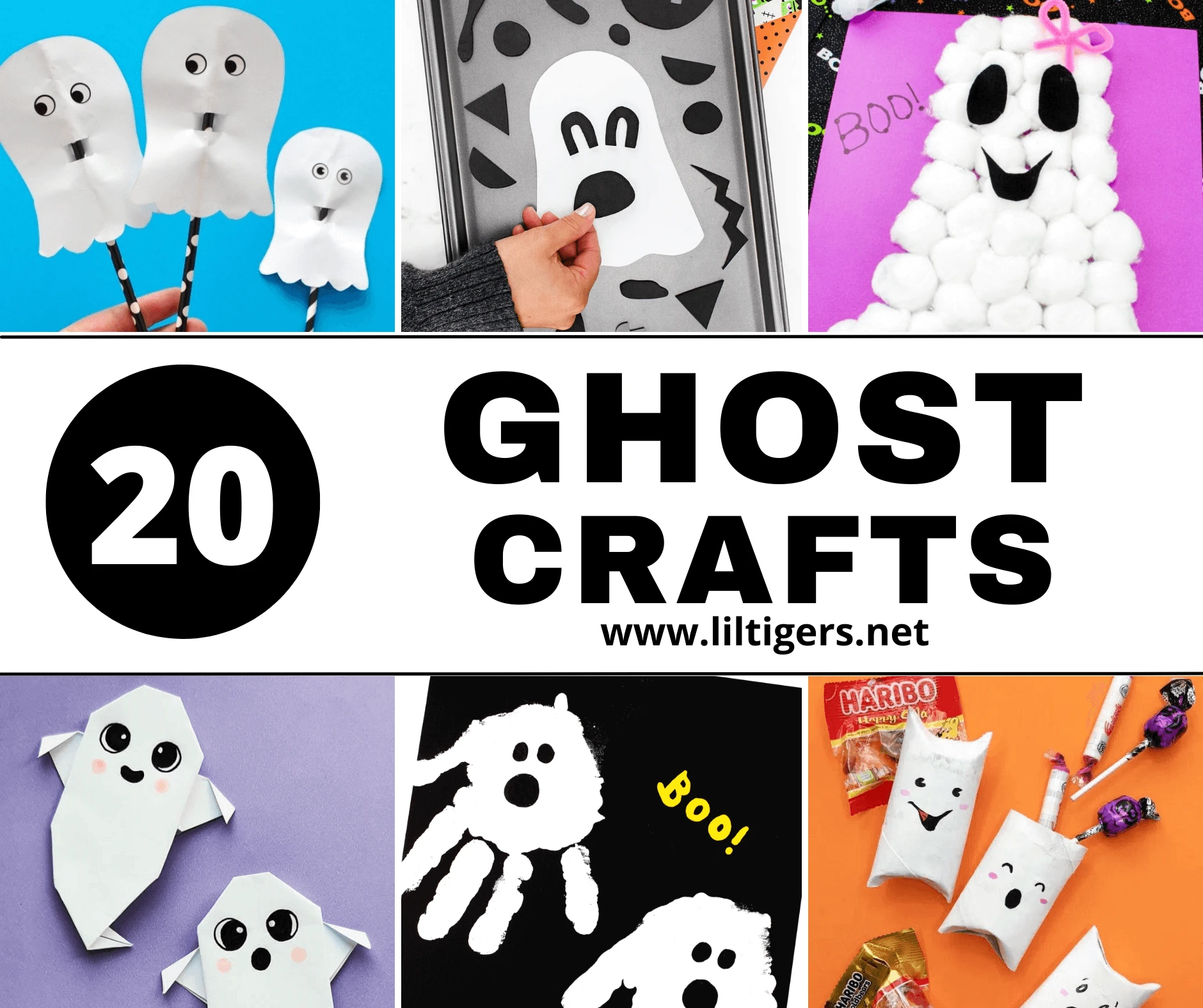 By Dresses and Dinosaurs
A perfect way to spend a fall day is to go on a nature walk. You can make it even more exciting for the kids by making it into a leaf scavenger hunt.
This free printable nature walk checklist is a great fall activity for the whole family!
By Lil Tigers
Do you like sensory play tables? Then this corn sensory farm idea is the perfect fall fun activity.
Take a look here.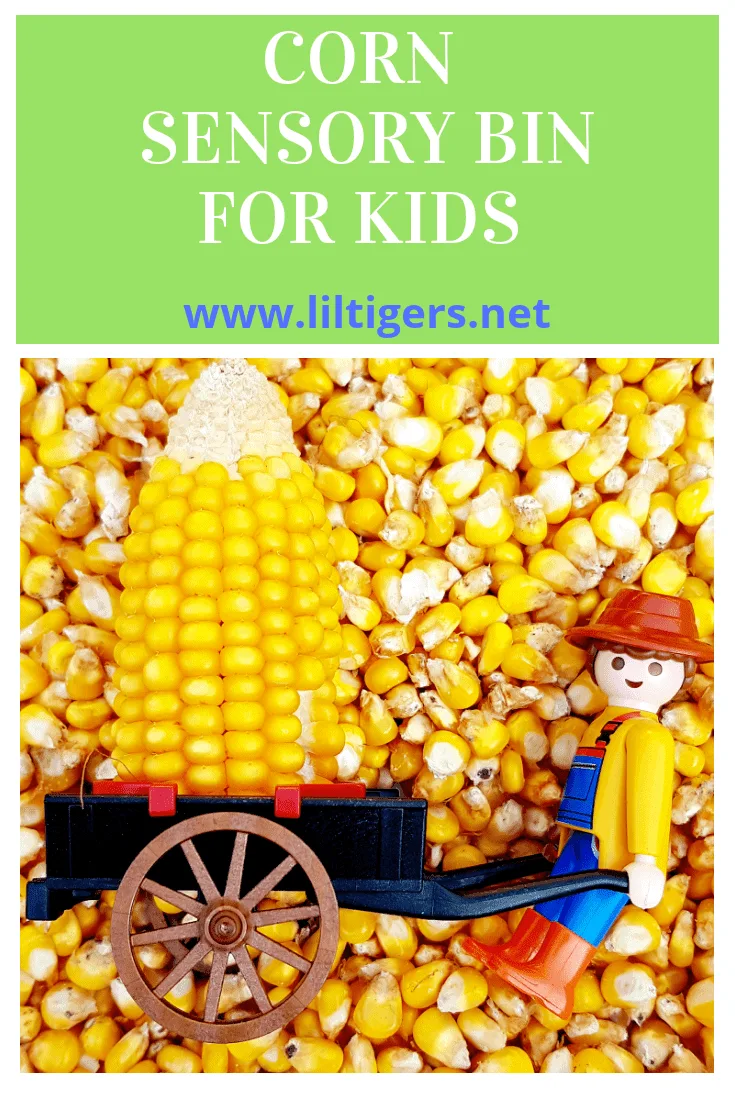 By Lil Tigers
Get ready for spooky fall and try one of these 25 scary mummy crafts for young and old.
By Imaginative Homeschool
Decorating kids hiking sticks is a fun craft for all ages.
Half of the fun is hiking through autumn woods to find the stick (though you can also snag a stick when neighbors trim their trees). And when you're done you have something that is practical and can make a great gift.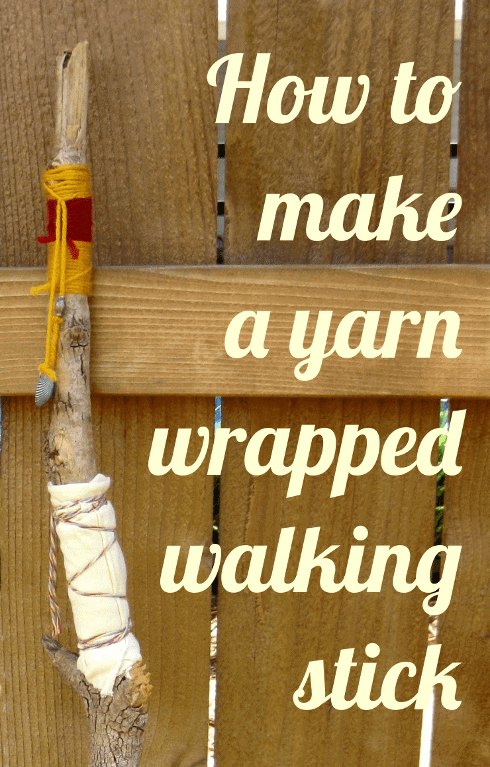 By Three Kids, Three Cats, and a Husband
This is a pretty DIY fall garland that helps kids learn about mixing colors.
By Freebie Finding Mom
Do you want a fun fall craft idea that will help you get your home ready for cooler weather?
These DIY Pumpkin Wine Glasses will do the trick! This wine glass craft idea makes a great fall centerpiece, candle holder, or mantel décor.
Have fun decorating for fall or Halloween with these little cuties.
Being outside is so important for kids and comes with so many benefits. Check them out here.
You do not get your children outside? Do not worry, here are some fun ways to Engage Children in Nature.
By STEAM Powered Family
Hand-painted homemade pumpkin bath bombs are a fun Halloween activity that includes some fascinating science. A fantastic Halloween STEAM project.
By Lil Tigers
Try one of these 25 Simple Preschool Apple Crafts and enjoy an autumn afternoon full of crafting.
By Lil Tigers
Carving pumpkins can be tricky. Try this toddler safe no-carve pumpkin decoration idea instead. Your kids will love them!
By Lil Tigers
25 Super easy Halloween Activities for Toddlers and Preschoolers
By Lil Tigers
Did you paint with erasers yet? Give it a try it is so much fun!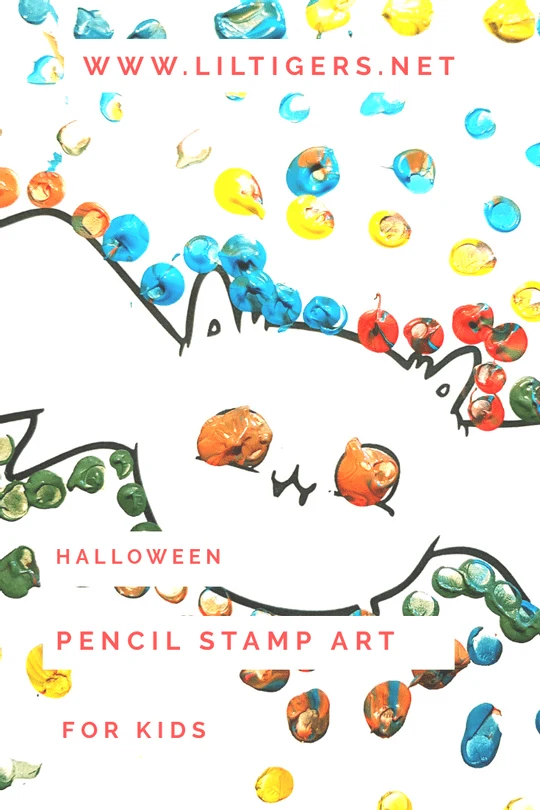 By Lil Tigers
Do you celebrate the Day of the Dead? Then check out our Dia de Los Muertos Crafts next and get inspired.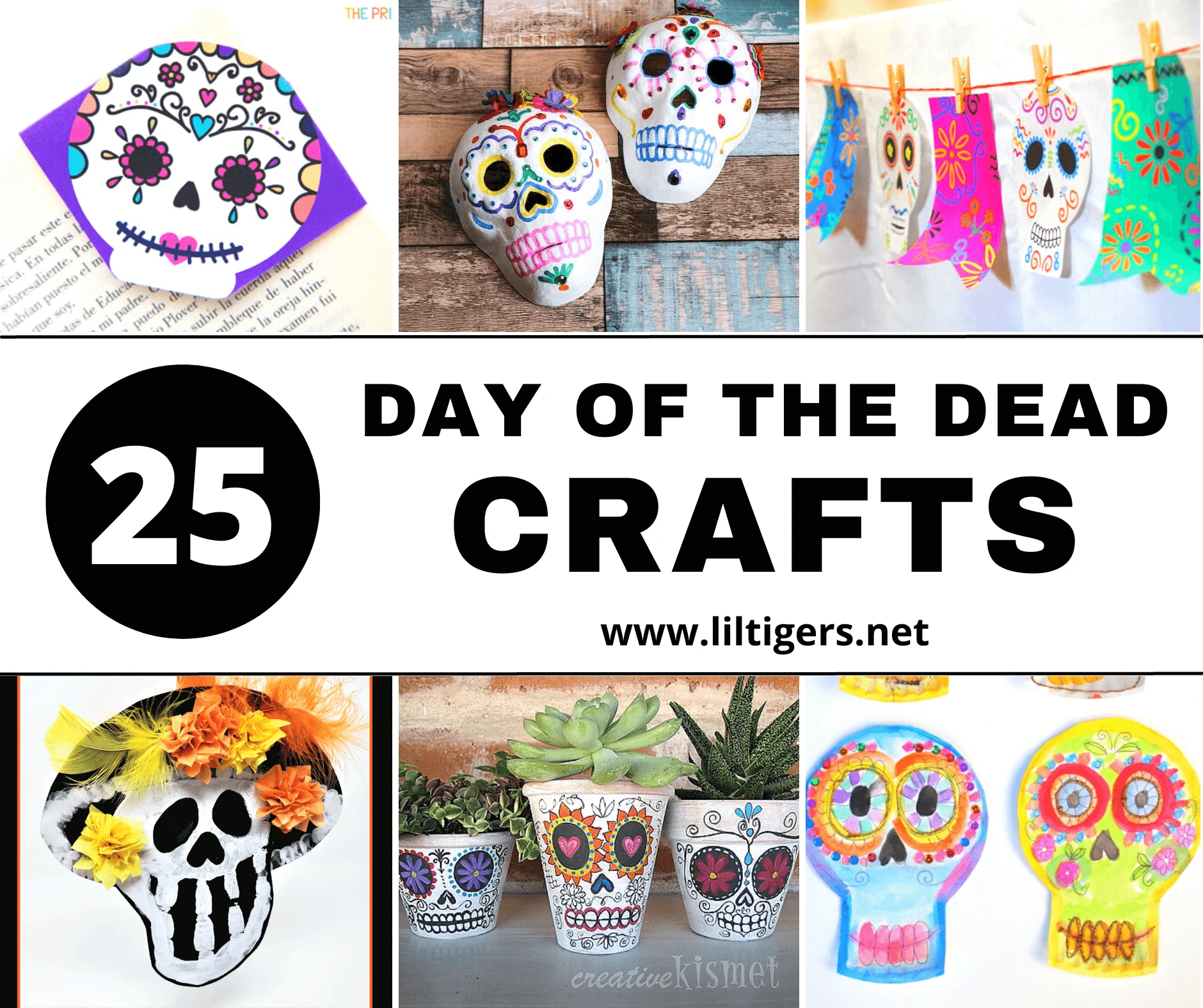 By Lil Tigers
November is still considered fall. See what you can craft for this cold month here.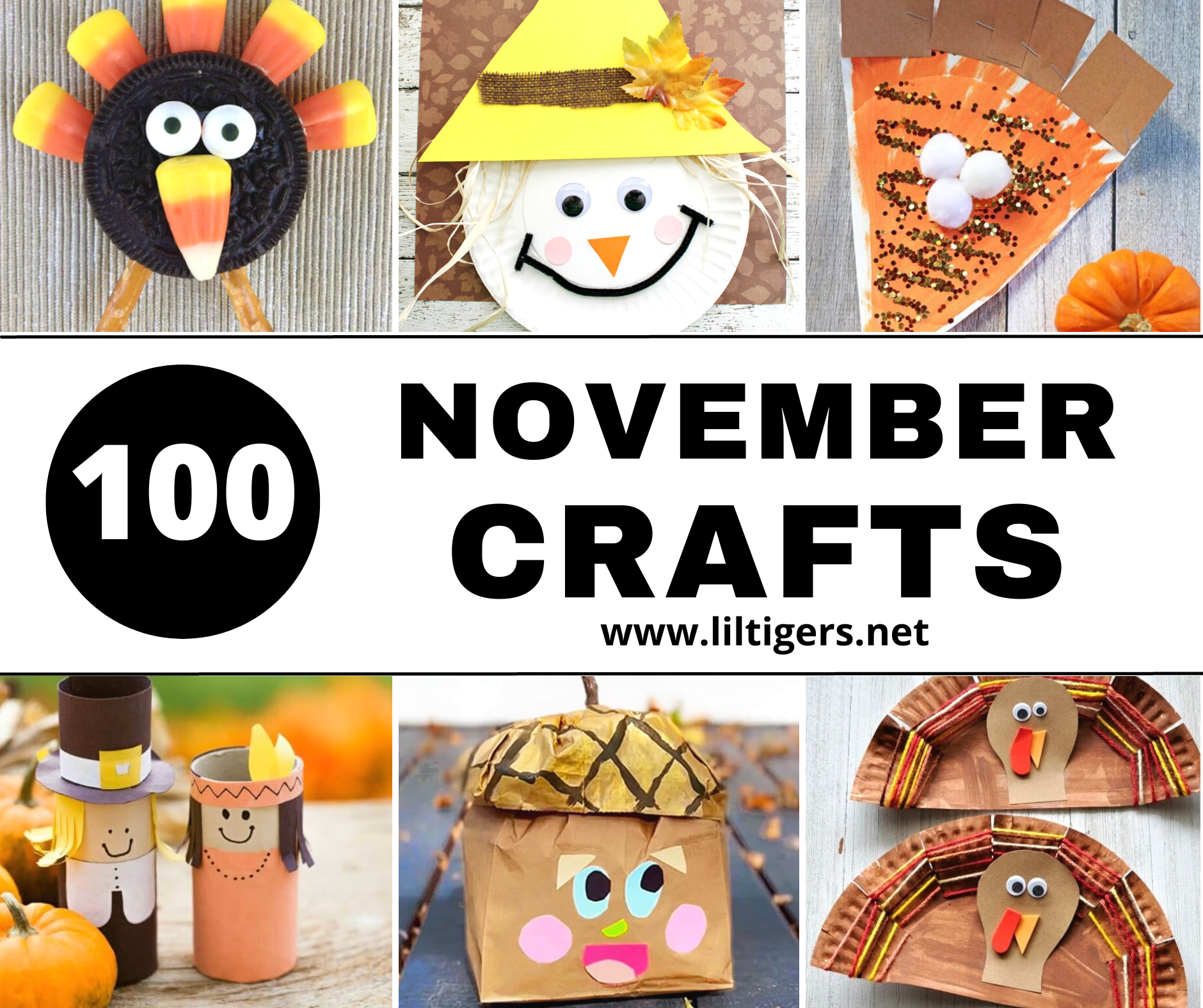 I hope you enjoyed these fun fall DIY projects with your kids. Don't forget to leave a comment below and add a picture of your activity.
I love to hear from you!

Pin These Fall Nature Crafts
Don't forget to save these fun fall activities for kids on Pinterest for later! Be sure you are following along with Lil Tigers here.